With any upcoming trip, there are always two assurances for me. The first and regardless of prior aspirations, is that packing will begin the night before departure. The other, that my mind will inevitably wander in an attempt to envision what the ensuing days will look like. Some destinations have been visited before, so expectations are a little more material.  For others, they are the very first experience and no amount of internet searches, tales from mom's friend's friend, or documentary-cramming on the eve of the flight can truly prepare your mind for what will follow. My trip to Southern Africa was the latter.
Some elements can live up to those visualizations (leopards really are that cool to see), and some just can't possibly be prepared for without stepping foot on the land. Every individual's reaction will no doubt be different but here are the top 5 surprises I experienced during my first-ever safari.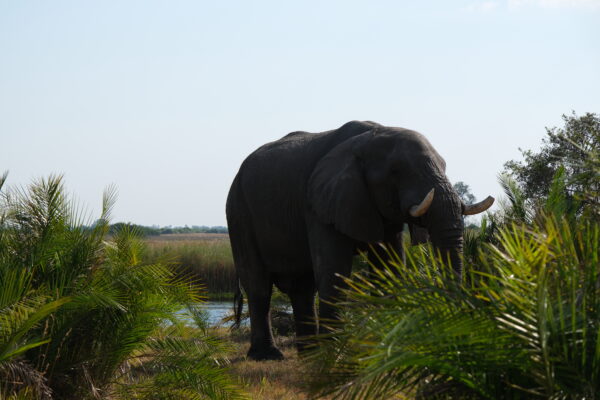 People Play a Big Role
There is no guarantee of seeing a rhino grazing with its calf or witnessing a lion hunting its prey. But you can bet you will encounter fellow human beings along the way—be it guides, staff, or fellow travelers. Phindley, Gora, Tsholo, Zunani, Oscar, Ari and Sofia are just a few of the people I met during my days on safari and all created lasting impressions. There is little question that animals get the bulk of attention while on a trip such as this, but even if staying at more secluded properties or using private vehicles, you likely will find that it is the people you meet along the way that round out the journey. You might find yourself sitting around a communal table with other guests during a Boma dinner, conversing with lodge staff or picking the brain of your guide while on a drive. Even if the names don't carry over, the individuals you come across will hold a significant impact and teach you so much.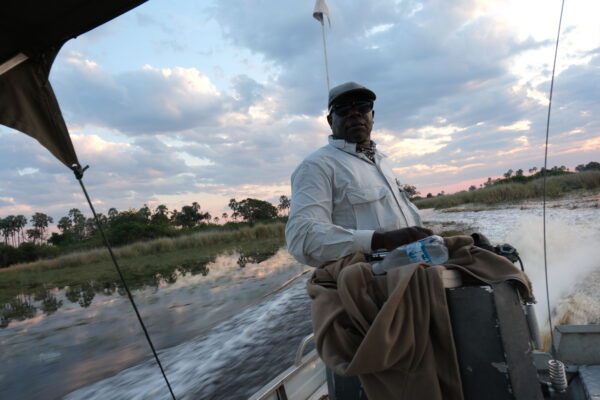 Each Camp or Lodge is Unique
From the scenery to the layout and design, the staff to the food, each property offers a truly unique experience, one that adds as much to a trip as the wildlife itself. A fan of cooling down during the afternoon break? How about a camp featuring a pool with views straight out of a movie. Still haven't given up your childhood treehouse phase? Find a lodge that will leave you awed by its suspended structure amongst the trees. Whether enveloped in woodland, in the expanse of a dry savannah, or surrounded by water, there are no cookie cutter or identical stays, especially when it comes to activities.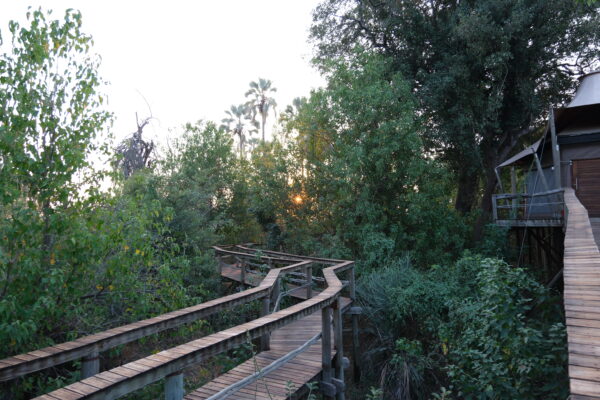 Activities Add a Whole New Dimension
Game drives are the quintessential safari activity and for good reason. The ability to cover so much ground and be so close to animals (still hard to believe how much so) lives up to the hype. However, I quickly learned that a new perspective outside a 4×4 can make for a great change of pace. An additional activity offered at many camps is the walking safari. After spending time in the vehicle, a guided walk can break up the routine and allow you to take in more subtleties, such as animal tracks on the dirt or often overlooked plants and trees. You can touch bark and smell the leaves, activating all five senses and broadening your interaction with the African bush.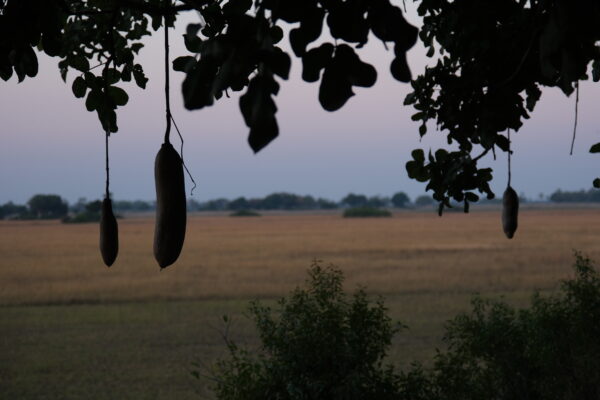 Depending on the location and season, water-based excursions might also be available. And these activities, such as a mokoro or a barge ride add a whole new dynamic to your safari experience. Whether easing down a channel, flowing past water lilies and papyrus reeds, or flying down a river in a speedy motorboat, travelers can take in the landscape from an entirely different perspective. After embarking on my first water activity (a mokoro ride in the Okavango Delta), I was sure to take advantage of others when they were available.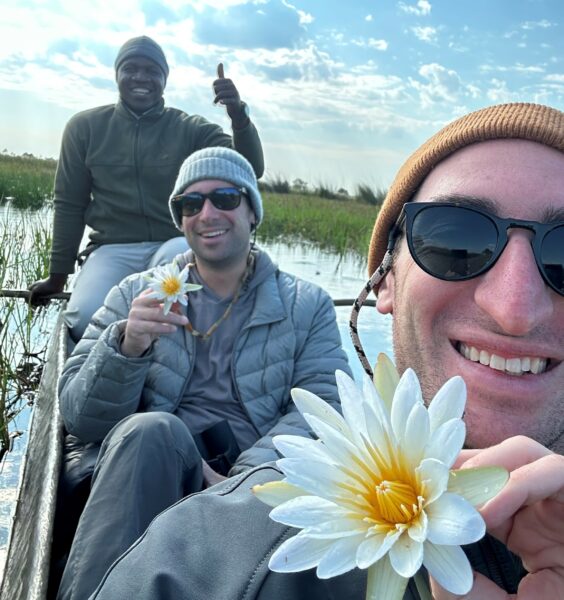 Come For the Wildlife, Stay for the Scenery
Wildlife is certainly an indelible component of a first-time, or really any, safari. And rightfully so. The animals are magical. However, it is also the scenery you encounter in between the Big Five sightings that make a trip to Africa so special. Like the strikingly vibrant lilac-breasted roller, hearing the "ting ting" of a blacksmith lapwing, or attempting to comprehend the complexity of a termite mound. While out on game drives I found myself amused by the gravity of a sausage tree and intrigued at the added depth that even dead trees could create. There is so much going on outside of what typically gains a significant amount of attention, that regardless of whether you see all the wildlife or only a few animals, you can rest assured that fascinating observations still abound.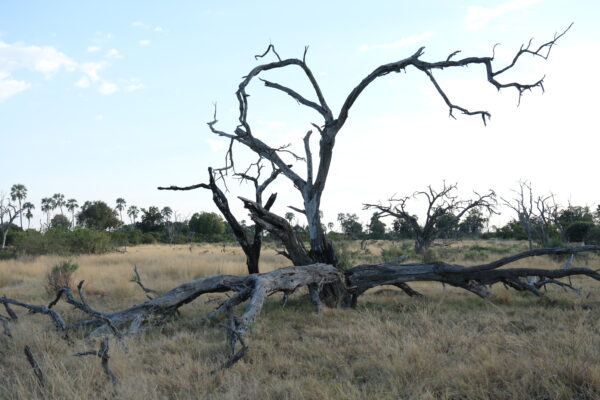 Your Favorite Moments Will be Unexpected
As much as I tried to tamp down expectations or pre-determined notions about what I was most looking forward to, particular hopes couldn't help but take hold. And while now in hindsight, I'm not sure I can pinpoint one favorite memory, I do know it wasn't what I anticipated. Depending on when you ask, I might say it was the sundowner gin & tonic I enjoyed on the banks of the Linyanti River, with hippos grunting in the background, elephants grazing in the foreground, and our guide Tsholo pointing out constellations he had learned from elders in his local village as darkness approached. Or I might describe the time when another of our guides, Phindley, caught wind of a leopard call and in the midst of tracking down the sound, we stumbled upon a different one, casually resting atop a monumental termite mound, as if those thousands (can be upward to one to two million) of termites made it specifically for this rosetted cat.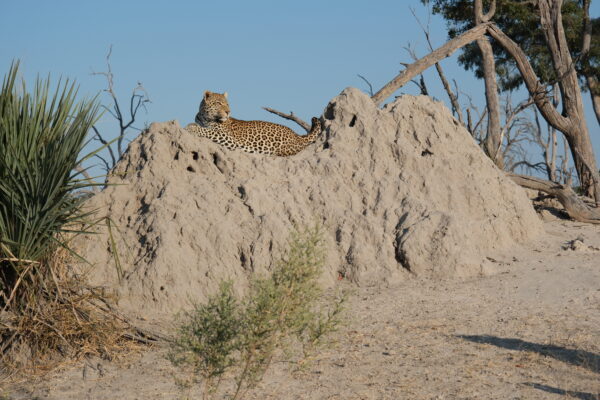 I know it might sound odd or maybe too simplistic, but one of the biggest revelations I had was that you will be surprised at all of the surprises. But with the sheer number of spectacular conditions a safari trip presents, often at the whim of whatever the bush has in store, how could the previously unknowable not be the very best part of your adventure?