On my honeymoon this past September, I traveled to Kenya for two weeks. During my visit, I stayed in quite a few different national parks and reserves and found that each added something special to my experience. I wanted to take a moment to highlight their uniqueness and underscore why other travelers might want to consider visiting some or all of them when planning their journey to Kenya.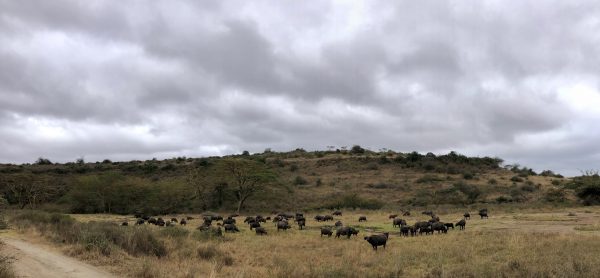 Our first night brought us to Nairobi National Park, which is just a 30-minute drive from the Nairobi Jomo Kenyatta International Airport. The proximity of this park to the city is what makes it most unique. Many Kenyan residents take advantage of having wild animals just about at their doorsteps. They visit the park for a short holiday, or on a day trip in either a vehicle of their own or with a professional guide and driver. There are two accommodations within the approximately 30,000 acres – The  Emakoko and Ololo Safari Lodge –  either of which is a great base for both locals and visitors interested in exploring the park. Many international travelers choose this destination because they want to start their vacation with wildlife viewing right off the bat rather than staying in a city hotel on arrival. Within the park, you might see such animals as lion, rhino, buffalo, giraffe, zebra, hyena, ostrich, jackal, plenty of plains game, and more. There is an excellent chance of checking off rhino from your species or Big Five list on your very first game drive, or even on the drive to your lodging!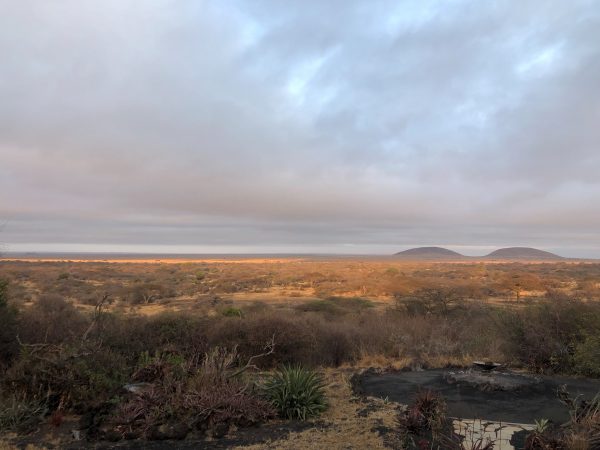 The next camp in which we stayed allowed us to visit two picturesque areas: Chyulu Hills National Park and Amboseli National Park. Chyulu Hills is best known for its stunning terrain. The land itself is comprised of volcanic rock that was emitted from Mt. Kilimanjaro hundreds of thousands of years ago and on a clear day, you can actually see the mountain's snowy summit in the far distance. The park's wide-open landscape is surrounded by rolling hills and the combination provides an amazing photographic backdrop for your up-close wildlife encounters. The animals you may find here include elephants, giraffe, lion, lots of variety in plains game, leopard, cheetah, and even gerenuk, an interesting antelope usually only found in the northern parts of Kenya.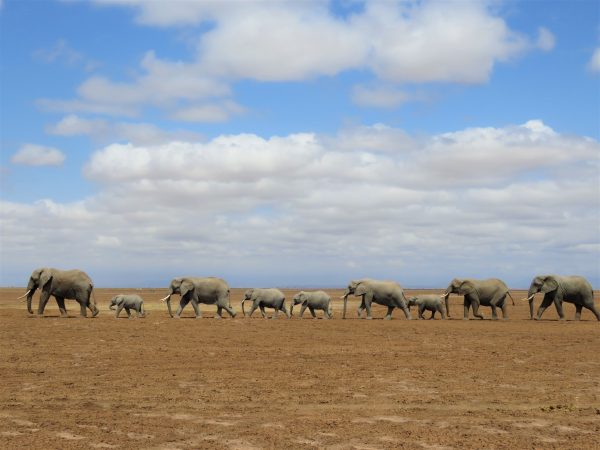 From Ol Donyo Lodge, we also took a day trip with our guide and private vehicle to Amboseli National Park.  A 1.5-hour journey from the property, this park is approximately 96,800 acres and is most well-known for its 'big tusker' elephants. Because of this, all the elephants here are closely observed and protected by the Amboseli Wildlife Trust. If you arrive early in the day, you'll likely get the chance to watch the herds leaving the plains and heading towards the swamps for food, water, and bathing. Witnessing tens, if not hundreds, of elephant moving past is truly a magical sight. Another animal unique to this park and the Lake Naivasha region of Kenya is flamingos. There are thousands of them in Amboseli's swamps. You are also likely to see lion, giraffe, zebra, wildebeest, buffalo, hyena, many varieties of ducks and birds, to name a few.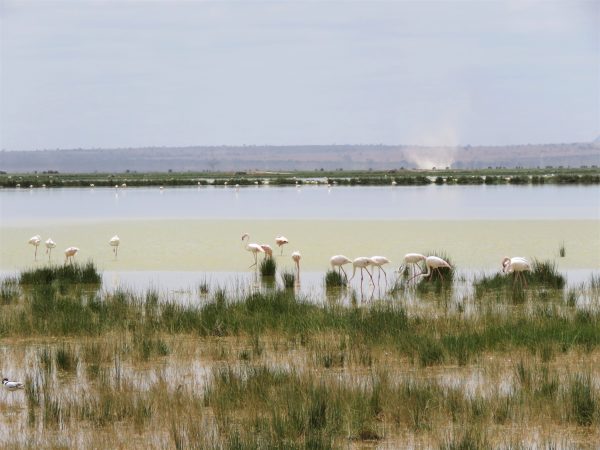 We then headed to the Lewa Wildlife Conservancy which is home to 12% of the country's black and white rhinos and the largest population of Grevy's zebra in the world. Knowing how endangered rhino are, it is hard to wrap your head around seeing so many in one area. Finding them in abundance and on almost every game drive makes you feel incredibly lucky. While here, it is also possible to find the rest of the Big Five, as well as cheetah. All of the conservancy's conservation efforts are run from its nearby headquarters, including an anti-poaching dog tracker team. The conservancy's work not only helps maintain healthy animal populations, but also positively impacts the community by providing scholarships to children, offering water during times of drought, building four clinics, maintaining roads and security and more! During your stay you may also have the chance to visit the Ngare Ndare Forest, where you can do a bit of hiking, enjoy beautiful waterfalls, and even jump into the refreshing blue waters.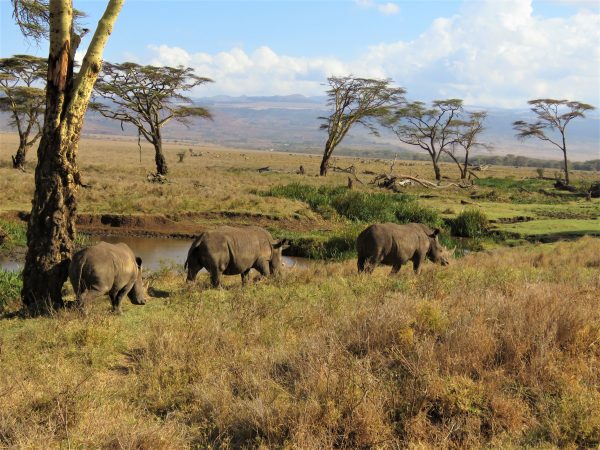 The last camp we visited was Mara Plains which is located within the Olare Motorogi Conservancy, a 35,000-acre reserve bordering the Maasai Mara Reserve to the north. There are, amazingly, only four other camps within this conservancy, making it a far quieter alternative. Here, you can see the beautiful ecosystem and experience similar wildlife viewing without as much traffic as the Maasai Mara. During our stay we saw many different cats including lion, cheetah, and leopard. Near Mara Plains Camp specifically, you are likely to be delighted with a sighting of Fig, a female leopard who typically stays in the area. She is very comfortable around vehicles and, as such, often walks quite close to you.
One day, alongside our private guide, we decided to venture into the Maasai Mara Reserve and were thrilled to spot a large pride of lion lazily laying in the tall grasses. We then found one of two remaining herds of wildebeest and zebra. These animals had yet to join the hundreds of thousands of their species in the Great Migration, which had crossed over to Tanzania and into Serengeti National Park the week prior. After three hours of patiently waiting for one brave wildebeest to cross, they all began their journey across the Mara River. In a heart-racing 3-5 minutes, they had (almost) all crossed and could begin their journey to meet the rest of their herds. Any migration river crossings are impossible to predict, so we were elated to have been able to witness the event. Our excitement about this sighting lasted for days and we still love to share videos and recount the story with family and friends.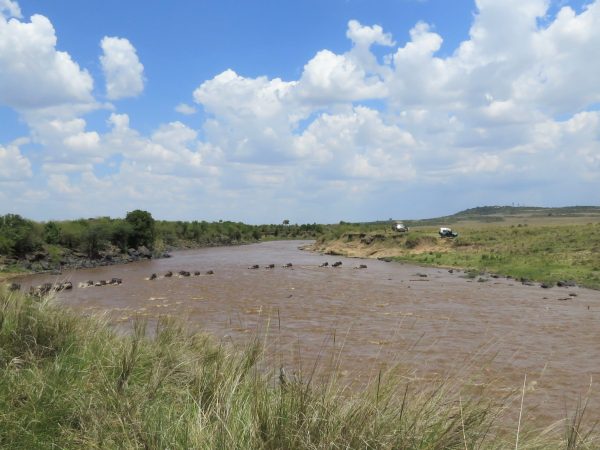 While there are many wonderful parks and reserves to experience in Kenya, these six are sure to provide the wide range of animal sightings, cultural experiences, and diverse landscapes you'd want out of any trip to Africa. They will no doubt leave you with unforgettable memories and have you excited to come back!