My last trip to Botswana was special, as I was able to take my mom on her first trip to Africa. Practically speaking, I chose to bring her to Botswana because I wanted to see some camps and regions that I hadn't visited on my previous trips. More importantly, I wanted her to see the first place in Africa where I went on safari: the place where I started to fall in love with the continent.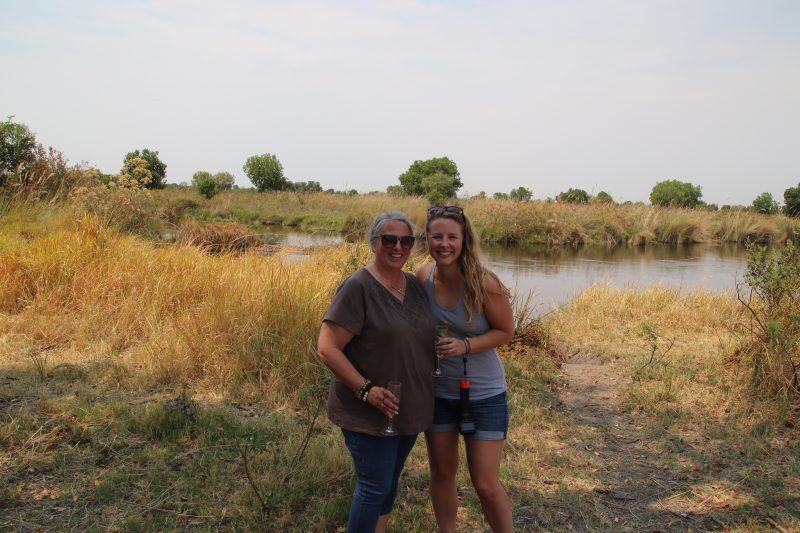 Botswana's Okavango Delta is a pretty magical place. Flying from camp to camp in a light aircraft plane, you watch the terrain change quickly from thick mopane forest and desert ecosystems to massive flood plains dotted with islands of different sizes. Each property you visit has something different to offer as well, whether that is boating, meandering through the Delta on a mokoro (traditional dugout canoe), walking safaris, game drives in a Land Rover, and more!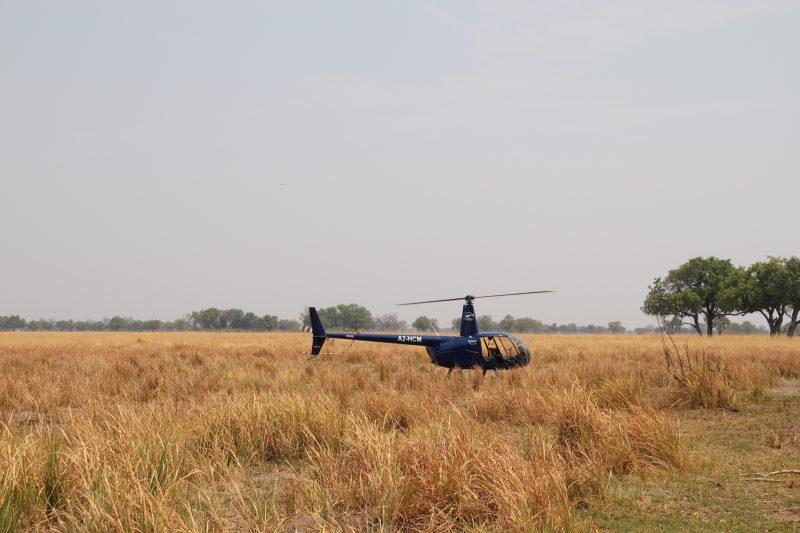 On this trip my mom and I had a few really unique experiences, starting with a helicopter safari. We spent 45 minutes in a Robinson R44 helicopter with the doors off, flying high and low to see animals in the Delta and zooming past stunning landscapes. The feeling of being in the open air, with just a seat belt to keep me safely inside the aircraft, was exhilarating. Having a GoPro to document it all was even better. We were able to get fairly close to elephants watering themselves in the flood plains as well as some giraffe seeking shade by a small cluster of trees. We also flew over a few huge hippo pods too. I'm not sure how close we actually got, but it felt like they weren't more than 20 feet from the bottom of the helicopter. It was a totally different perspective than any other safari I had ever been on. I loved seeing the Delta and its wildlife from above. It was stunning and so much fun! We even stopped in the middle of nowhere for a photo op and to share a bottle of champagne! The best part was that the entire helicopter experience was a surprise orchestrated by our amazing friends at Shinde Camp. They rolled out the "red carpet" for my mom and me. We'll never forget that incredible experience!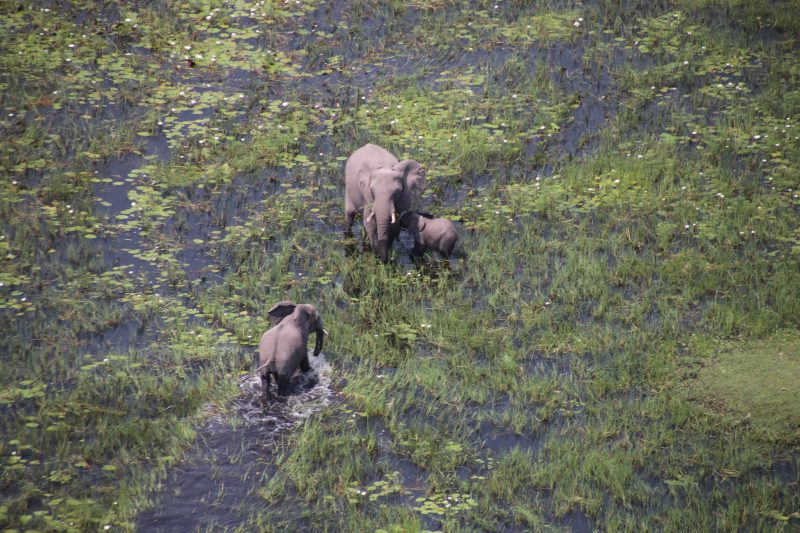 Another amazing moment we had was meeting the rescued elephants that live near Stanley's and Baines' Camp. The program is called Living with Elephants and is run by a South African woman alongside her partner. They have committed their entire lives to living with and saving elephants that were orphaned and would not have otherwise survived. By participating in the Living with Elephants program, we got "hugs & kisses" from the elephants, tons of photo opportunities, and the opportunity to learn all about the elephants' normal behavior in the wild. We were also able to hold their trunks and go on a little "walk" in the bush. At the end of our half day experience, we all had lunch "together." By the end of it, I felt like part of the elephant herd.
September 2020 update: We've received sad news from The Living With Elephants foundation. Doug Groves, one of the founders of the organization and a lifetime caretaker for Jabulani and Morula (their two orphaned elephants), passed away a few weeks ago. If you'd like to read about their organization and about Doug, you can do so here: http://www.withelephants.org/doug-groves-sandi-groves
Due to this news, the Living with Elephants activity is no longer on offer at Stanley's and Baines camp.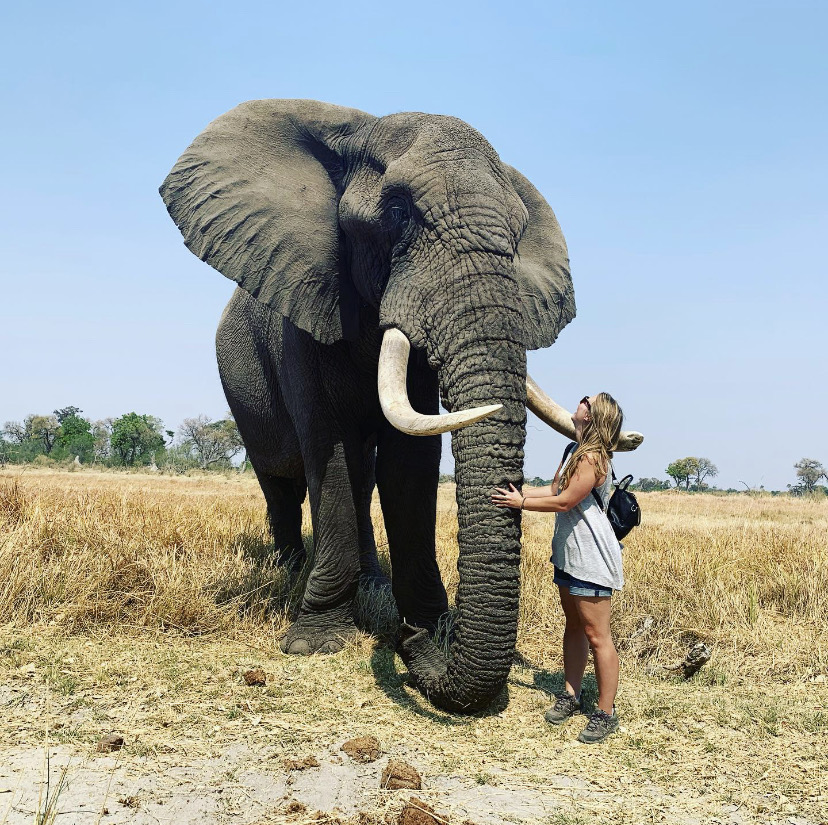 Jabulani is the big guy pictured here. He is truly a gentle giant, and meeting him was remarkable. He was by far the largest elephant I had ever seen, and his tusks were incredible. He was totally relaxed while I stood under him in awe.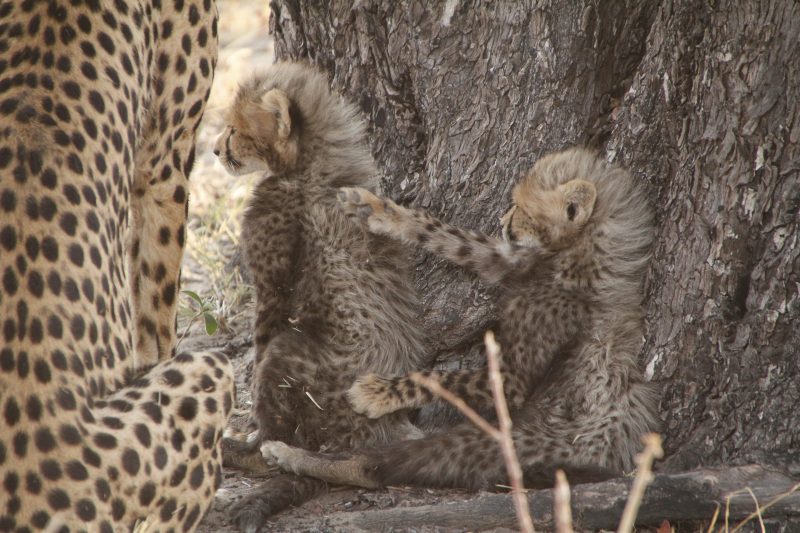 As is often the case, one of the best parts of this trip was completely unplanned. While staying at Splash Camp on the Kwara Reserve, my mom and I encountered some of the best game viewing I'd ever had. We found a cheetah with very young cubs and watched with amusement for hours. We also saw some of Botswana's unique species including a honey badger, bat-eared fox, and most exciting of them all, a female aardwolf and her four pups!!! For the rest of the trip I told every guide we encountered about these incredible sightings. One guide we had, who has been guiding for 14 years, said she had never seen an aardwolf, let alone their pups. I felt so lucky to see them and to get to share that incredible experience with my mom. She has no idea how fortunate she is, but I think it's an indication that she has very good luck on safari and that I need to bring her with me more often!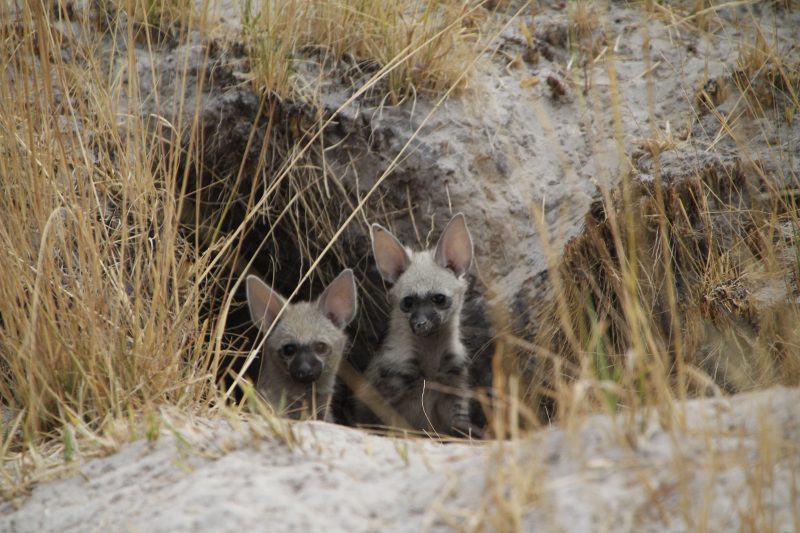 Botswana is remarkable. It has so much to offer, from its wildlife to the landscape. But it's the intangible parts, the way you feel in your soul when you are there that has the most impact. Neither my mom or I can quite find the words to describe our trip together. It was so special. I've never been to another place that is so far away from Minnesota and yet feels so much like home. Africa will always hold a very special place in my heart, but Botswana will always be my first love!