When planning a trip to Southern Africa, one place that comes up again and again as a "must-do" is visiting the majestic waterfall and nearby town of Victoria Falls. A visit to the Falls itself might only take a few hours, which might leave you wondering how to spend the rest of your time in the area—or perhaps how many days are needed to appreciate all that this region has to offer. Answering this question can greatly depend on your interests, but ultimately, a good place to start is to consider what type of accommodation you would prefer to spend your time in: a safari lodge or city hotel. The next is to understand the varied activities available.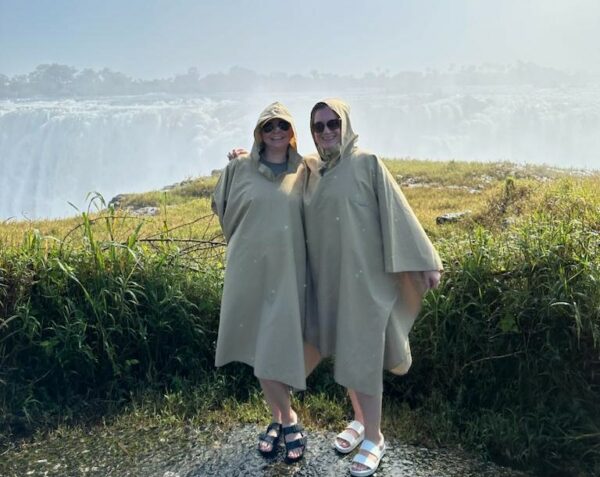 Safari Lodge: Victoria Falls River Lodge
Having just returned from my own visit to Victoria Falls, it is safe to say that I fell in love with the concept of continuing the safari experience in Victoria Falls. Going into my visit, I had no idea what to expect from this property, but it quickly became one of my all-time favorites. Set on the banks of the Zambezi River, you have the option of either a tented suite on the mainland, or an island treehouse suite on the nearby Kandahar Island. For my stay, I was lucky enough to enjoy the tranquility of the island lodge, which was an experience all on its own. Set amongst the trees, these beautiful suites had amazing views of the Zambezi River and the sounds of wildlife all around us. One of my personal favorite memories of our stay here was the happy hour sunset cruise on our own private pontoon boat. Being from Minnesota, boating is a big part of our summertime culture and we all felt right at home. Yet nothing could prepare me for the first time you see a hippo poke its head out of the water next to you!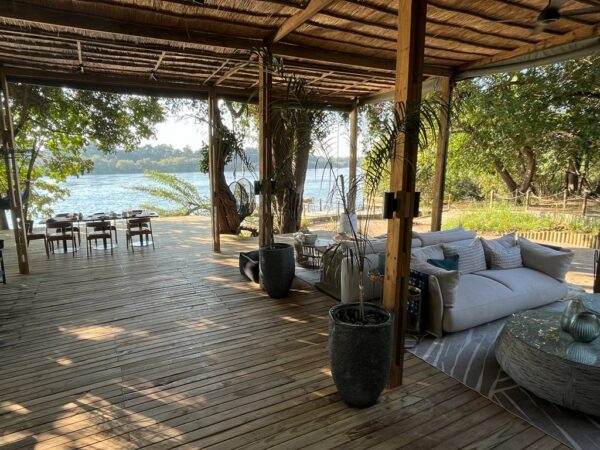 In addition to the boat rides during sunrise or sunset, a stay at this lodge also includes the choice of a morning or afternoon game drive. Until my stay here, I didn't know it was possible to see much or any of the Big Five this close to the city, but we were quickly treated to elephants along the shoreline, just barely out of view of the lodge. Feeling like you're continuing the safari experience, all while being just a short drive away from the city, is an excellent reason to consider this property for your upcoming trip to Victoria Falls. I enjoyed my stay immensely and can't wait to return!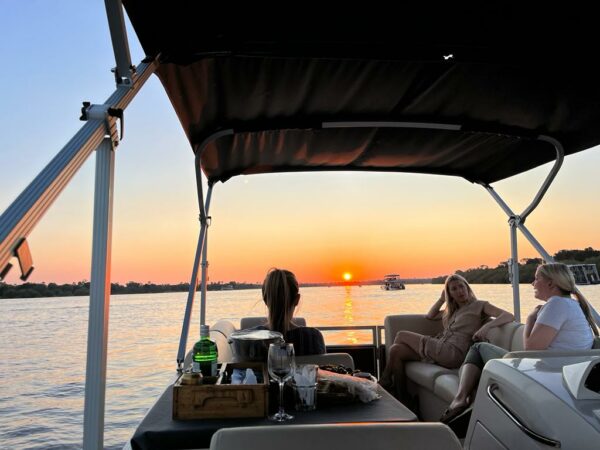 City Hotel: Victoria Falls Hotel
If you're ready for a break from the traditional safari schedule and would prefer to stay closer to town, look no further than the Victoria Falls Hotel. Within walking distance of many of the area's attractions, this historic hotel has been in business since its opening in 1904. With nearly 150 rooms of different categories, you are sure to find one to fit your style and budget. Unlike a safari lodge, this property does not include meals, but instead affords you the opportunity to choose from a variety of dining options, either on-site or at one of the many nearby restaurants. This property is quite large and offers many unexpected amenities (such as a hair salon and spa), as well as enough green space to enjoy the outdoors. One of the features I loved most was the view of the Victoria Falls Bridge, which can be seen throughout the hotel. It is absolutely stunning to look out over the bridge from Stanley's Terrace at sunset happy hour, a popular choice for many guests.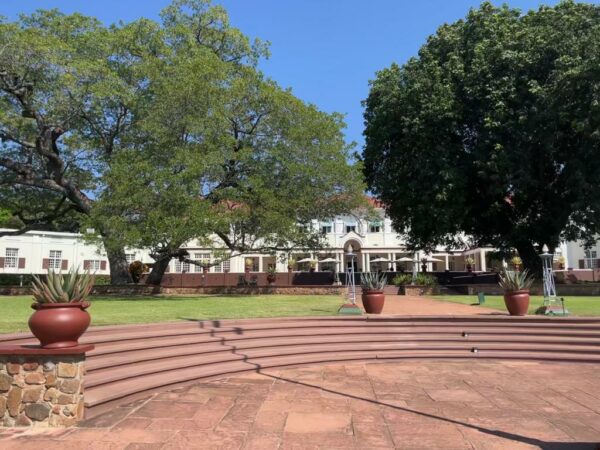 Victoria Falls Activities
No matter which accommodation you select—safari lodge or city hotel—there are plenty of activities to choose from to keep you as busy as you want during your free time. Known as one of Africa's premier destinations for thrill seekers, you will have every opportunity to do all the ziplining, Zambezi River rafting and helicoptering that you'd like. You might also consider taking a ride on the Victoria Falls Steam Train. The train departs from the station just behind the Victoria Falls Hotel and makes a stop at the famous Victoria Falls Bridge, allowing you to take in the views of the waterfall as the sun sets. If seeing the sights on foot is more your speed, you can also take a walk to one of the various craft markets in the city center.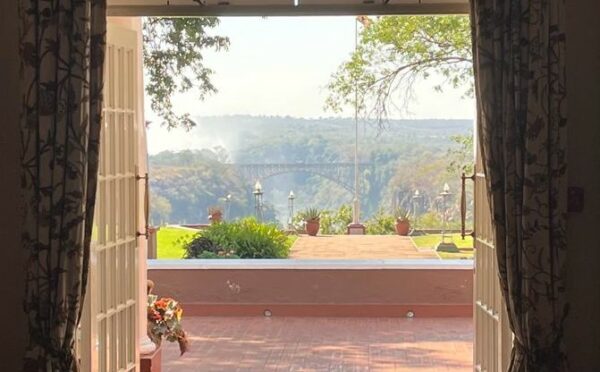 Whether you prefer to get wet or stay dry, get your heart racing, or decompress, you are sure to find amazing accommodation and an activity that excites you in Victoria Falls.