When people ask me about viewing Africa's wildlife from the water, the conversation usually steers toward Botswana's Okavango Delta, as its waterways and narrow channels are world famous. However, on a recent trip to Zimbabwe, I was surprised to learn that similar excursions are also available in both Mana Pools National Park and from Bumi Hills on Lake Kariba. While here, guests can easily and often combine traditional game drives with a wide variety of water activities. My experiences were exhilarating and I am excited to talk about them with those interested in a more diverse safari!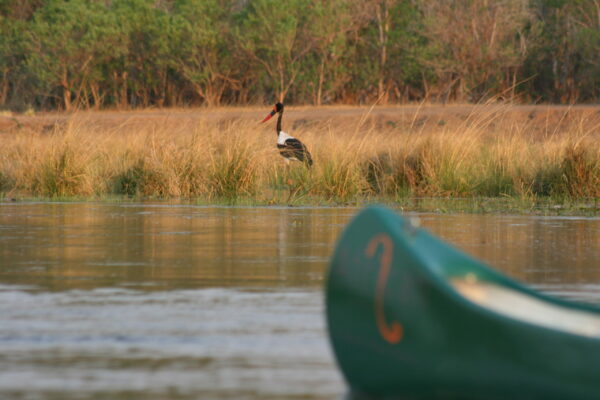 Canoeing
Mana Pools National Park hugs the banks of the Zambezi River, giving you an incredible opportunity to partake in assisted canoeing. Alongside an experienced guide who sits at the rear of the boat to ensure safety and help with steering, you can move along the shore and gain an entirely new perspective of the park.
The landscape is open and inviting for the resident game such as elephant, crocodile, and hippo, ensuring you see a lot of animals! You can also enjoy the beautiful mountainous escarpment, the perfect backdrop for your wildlife photos. While in Botswana, you relax in the dugout mokoro while the guide poles you through the channels of the Delta, on the Zambezi, you have the chance to help paddle. It is the ideal activity for those who want slightly more adventure and interaction.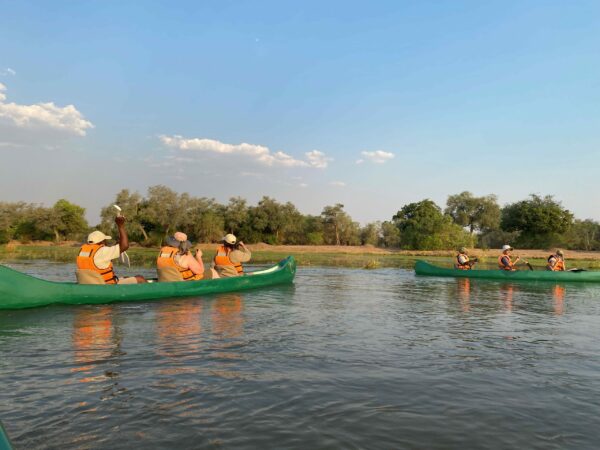 Boating
If you are looking for a calm and relaxing boat cruise, Zimbabwe's Lake Kariba offers visitors just that! Growing up in Minnesota, the land of 10,000 lakes, I have always loved the "lake life" and never, until now, thought the feeling could be replicated in Africa! Bumi Hills Safari Lodge owns several watercrafts from speed boats to pontoons and no matter which you choose to utilize, you'll spend a few lovely hours gliding through the water, sharing stories and good company with your travel companions.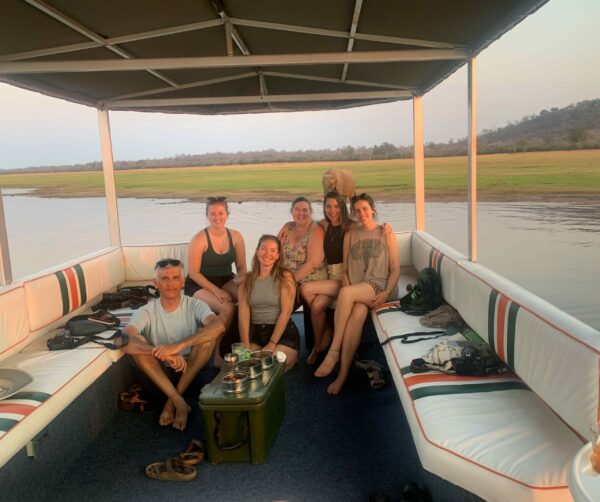 This activity is best done in the afternoon while the sun is setting. You can sit back and relax, with a drink in hand, and take in the beautiful luminous colors in the water. You'll spot wildlife on the shoreline while also learning all about the history of this giant man-made lake!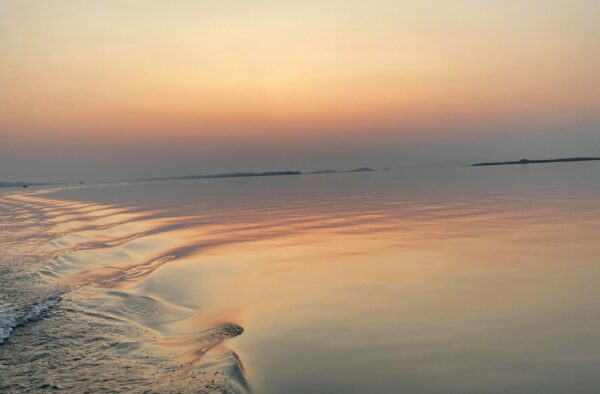 Fishing
In between meals and sunset views, you might also enjoy some fishing on Lake Kariba. Using a spinning rod, you can expect to catch bream (tilapia), vundu (catfish), and the illusive tiger fish! Unlike other areas in Africa that only offer catch and release fishing, here you are allowed to keep up to 5 fish. What's more, Bumi Hills will gladly fry up your catch of the day to enjoy with dinner, if you wish. The chef will make it however you prefer!
You can also partake in catch and release fishing while in Mana Pools National Park. The activity takes place on the banks of the Zambezi River. This is a different experience as the river doesn't get too deep from the shoreline and you can potentially see crocodile and hippo wading in the water around your line!
I was excited to experience all of Zimbabwe's water activities firsthand, be it fishing, boating, or canoeing.  And I have no doubt that those looking for immersion into and exposure to Africa's marine flora and fauna would absolutely love a visit this beautiful country.