So many of the destinations we explore are known for their landscapes and their wildlife. Visitors venture forth excited to find rhinoceros, to hike famous trails, or to leisurely cruise down rivers. The properties themselves are also quite a draw, affording guests incredible views, delicious food, and exceptional service.
One aspect often overlooked? The bathtub! There is nothing more universally relaxing than a bath, and thankfully we know a handful of properties that offer truly incredible bathing experiences. From the tub itself to the views from within, here's a list of some of our favorite places to soak around the world.
Africa
Lemala Mpingo Ridge
Tarangire National Park, Tanzania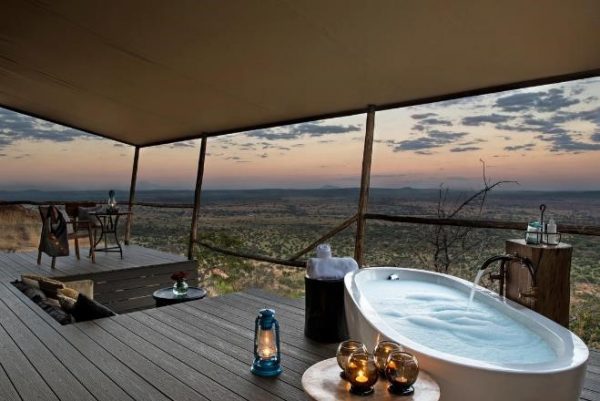 Located on the deck of your tent, this bathtub offers the perfect combination of bubbles, fresh air and a view of the stars. You can't help but feel fully immersed in your surroundings.
Duba Plains Camp
Okavango Delta, Botswana

Made entirely of copper, Duba Plains' bathtubs radiate elegance. Plus, located within the walls of your tent, it's the perfect option for those who want a view without exposure to the elements.
The Silo Hotel
Cape Town, South Africa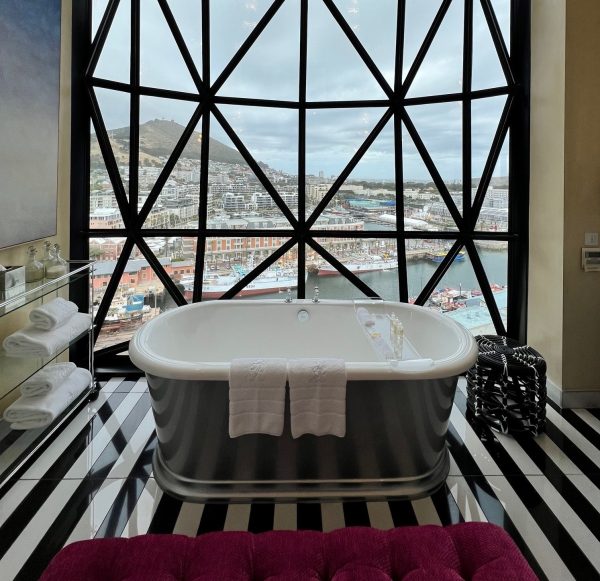 Thankfully, your spectacular bathtub views aren't limited to the African bush. At the Silo Hotel, you can soak while overlooking Cape Town's beautiful waterfront. The floor to ceiling windows make you feel as though you're suspended in air!
La Residence
Franschhoek, Cape Winelands, South Africa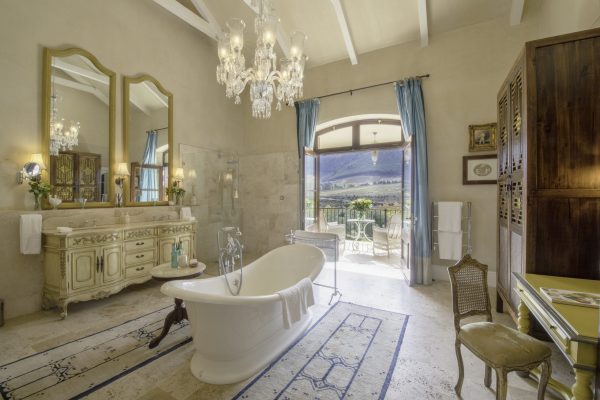 There's no better way to feel fancy than bathing below a chandelier while looking out over winelands. From your porcelain tub, beautifully placed in the center of the bathroom, you can't help but feel like royalty.
*Featured image is of the stunning bath at Sanctuary Baines' Camp, located in Botswana's Okavango Delta. Here, your evening soak can be a part of a larger sleepout experience!
South America
Awasi Patagonia
Torres del Paine, Chile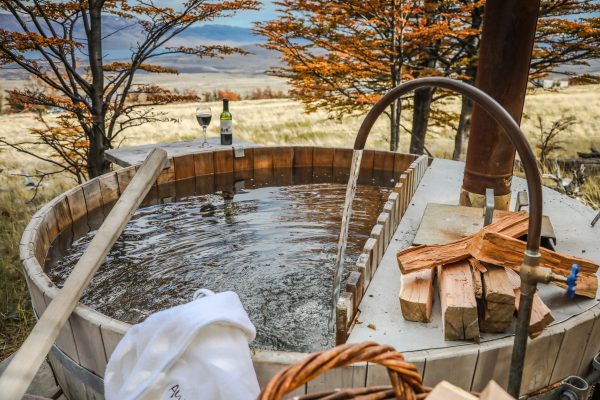 Here, hot tub meets bathtub in order to provide you with a truly relaxing experience. Located at the end of a short walkway, this barrel-like tub not only loosens your muscles following the day's excursions, but also affords spectacular views of the Torres del Paine mountains.
Comuna do Ibitipoca
Ibitipoca State Park, Brazil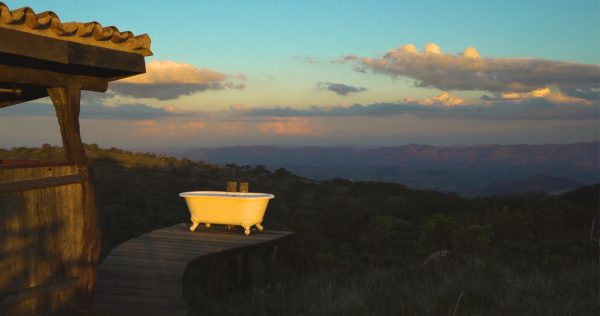 Comuna do Ibitipoca's most epic bathtub can be found at the Eagle's Nest. Situated on the property's highest point, nearly 5,000 feet above sea level, you'll have 360 degree views while bathing!
Southeast Asia
Capella Ubud
Bali, Indonesia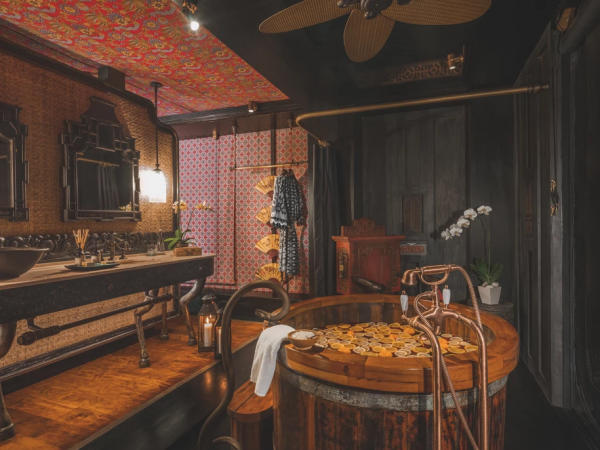 It is hard to not feel transported to ancient times when soaking in this traditional Japanese bathtub. What's more, it's just one of two basins at your disposal, should you stay at The Lodge. The other option is made of hand-hammered copper. That's double the relaxation and rejuvenation.
Four Seasons Tented Camp
Golden Triangle, Chiang Rai, Thailand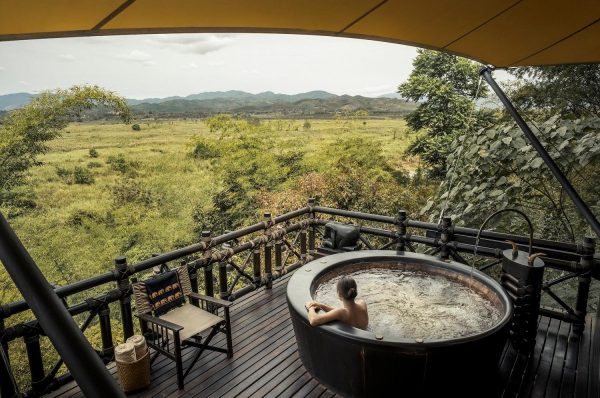 Four Seasons Tented Camp in Chiang Rai provides the perfect opportunity for al fresco bathing. From your large wooden tub, you can look out over the lush Thai countryside, take in the night sky, and listen to the sounds of nature.
Shinta Mani Wild
Cardamom National Park, Cambodia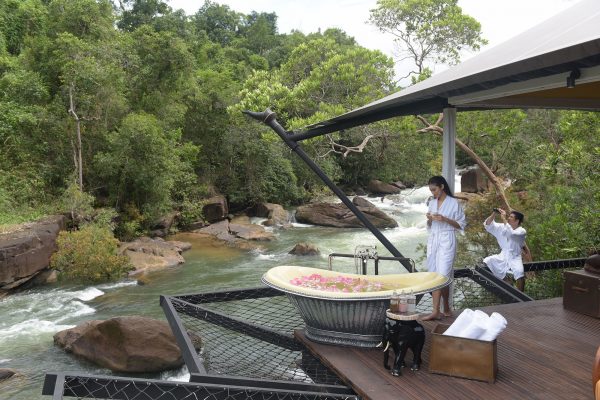 With tents built directly above the Tmor Rung, your bath feels more like a soak in a warm river than within a tub. The rushing water below combined with the fragrant essential oils makes for a truly memorable bathing experience.
These are just a few of the incredible bathtubs that are ready and waiting to help you more fully soak in your surroundings!