In March of 2020 I had planned to visit Peru on my first educational trip with Travel Beyond. I'd spent a summer in Cusco sixteen years earlier and couldn't wait to return to my old stomping grounds. But then, just two days before my departure, everything changed. The COVID-19 virus we'd been hearing about in Asia hit home, causing stores, offices, and life to shut down.
Required to stay in our homes, travel to the next city, let alone another state or country, was out of the question. Work slowed, eventually stopped, and I found myself unable to access that which had always sustained me—the excitement and adventure of exploration. The proceeding months were difficult on many levels, as we dealt with isolation and loss, fear and uncertainty. But for me, one of the most challenging aspects was managing this absence, trying to fill the large hole that the inability to travel left within me.
Initially, I spent my days going for walks and reading books. Relaxing for certain, but time felt stagnant, unproductive, and wasted. So, I began to think of ways I could bring the world to me, to satisfy my ever-growing travel bug without having to leave the house.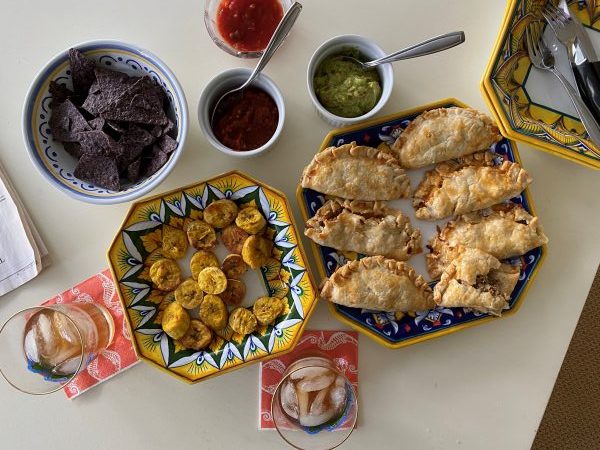 My first destination? Colombia. My parents had cancelled a trip to the country due to COVID and so I, having visited the year prior, thought I'd re-create a slice of what they might have experienced. I whipped up some empanadas and fried plantains, a feat for a non-chef like myself. I prepared two rum drinks because I couldn't find aguardiente, and this proved the next best option. I curated a playlist and projected a handful of photos onto the TV. With the ambience set, I ushered them into the living room where we proceeded to enjoy a perfectly Colombian evening, filled with stories, snacks, and lots of laughter.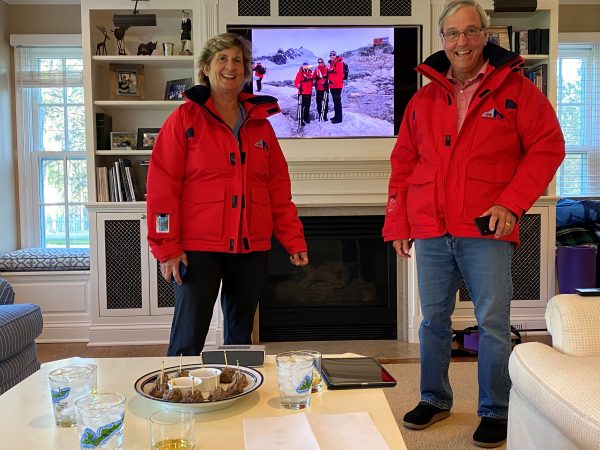 And with this, we launched Family Travel Night. Every week or so, one member oversaw both choosing the location and preparing the meal, be it an appetizer or entrée. As the months passed, we re-visited both Antarctica and India, the curry far more appetizing than the pemmican (a dried meatball) that dad prepared using a recipe from Shackleton's time. We trekked for gorilla in Rwanda and went on safari in South Africa, both of which resulted in prime wildlife sightings thanks to livestreams and webcams. My parents surprised me with a night in Portugal, as I'd intended to meet a friend of mine there in May and dad assembled some delectable Cuban sandwiches for us to enjoy as we reminisced about our 10-day boat journey around the island.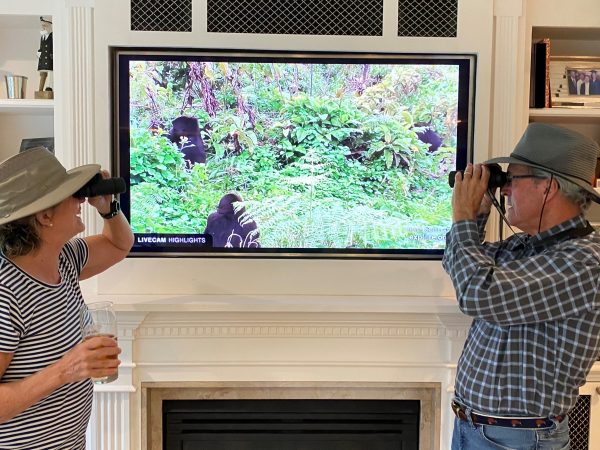 These nights brought such joy and sparked such creativity that I began to weave this concept of "stationary travel" into other aspects of my life. I took an online water coloring class and proceeded to paint a handful of my favorite photos. My brush transported me to a water bungalow in the Maldives and to the base of the massif in Chile's Torres del Paine National Park. I found myself once again meandering through Kyoto's Arashiyama Bamboo Grove and standing atop of Padar Island looking out over the Indonesian landscape. The end products were elementary at best but the sentiments they evoked, the ways in which each painting erased a bit of the void, proved invaluable.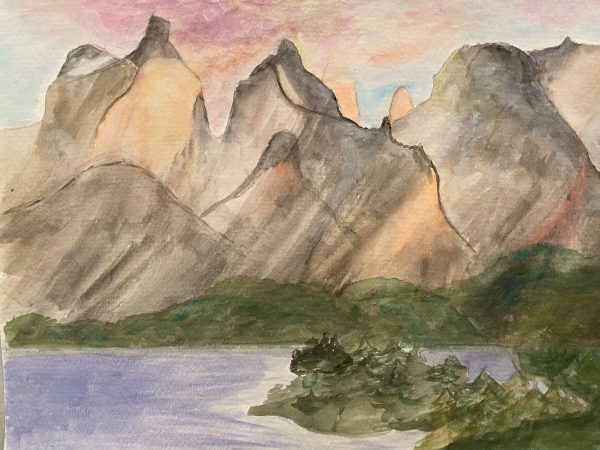 Now, as I write this, I am planning my first international trip since the pandemic—to Kenya. I cannot wait to get back into the world, to feel the adrenaline that comes with touching down in an entirely new location. Having never visited East Africa, nor been to the continent since 2003, I have no doubt the vacation will exceed even my wildest expectations.
But I approach the adventure knowing I need to be ready for anything. The world isn't what it was, and the pandemic isn't entirely over. So, I'm packing early to make sure I have everything that is needed. I am making calendar reminders to ensure I get my forms completed and tests administered within the correct windows. I am double checking flights, itineraries and my Travel Beyond documents. I want to be as prepared for the unexpected as possible.
But most of all I am daydreaming about safari and all the wonderful adventure that awaits.