In fall 2015, Travel Beyond consultants Kayla Torgerson and Katie Blackstone traveled to Vietnam, Cambodia and Myanmar. The trip was Katie's first experience in Asia and Kayla's first time back in Asia since living in India. Below is Kayla's account of their time in Vietnam.
We spent a little over a week exploring Vietnam, and we would have loved to stay longer. We weren't able to explore everything Vietnam has to offer, of course, but that leaves plenty of activities for our next trip! We visited Ho Chi Minh City (Saigon), Hoi An, Danang, Hanoi and Halong Bay–a whirlwind of a trip!
Ho Chi Minh City is a crazy place, and the traffic is out of this world. Katie and I had never seen so many motorcycles and mopeds in one place in our lives, but that's what brought the city to life. On our first full day in Vietnam we enjoyed a Mekong Delta day cruise outside the city, where we got to see many local villages and a floating market. We really enjoyed getting out of the city just as much as we enjoyed coming back to it for a warm bowl of Pho (traditional Vietnamese soup). We would have liked to visit the Ho Chi Minh Tunnels, but that will definitely be on our list next time!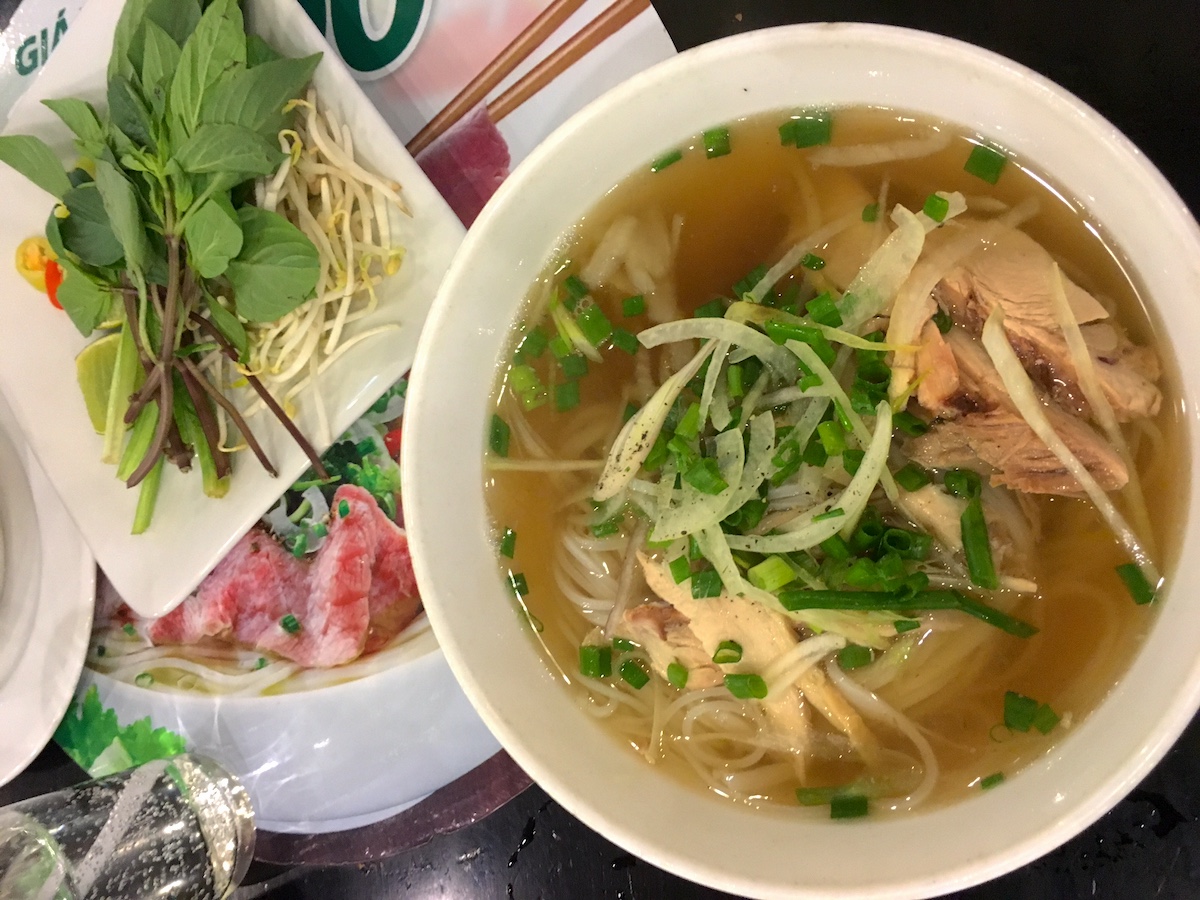 Next, we made our way to Hoi An, which is only an hour flight from Ho Chi Minh City. We stayed at the Hoi An Historic Hotel, which is well-located in the center of the old city. It used to be the City Hall and was converted into a cute property. There is a nice pool in the center of the hotel that our room led out to. We were in room 114 in the historic wing of the building. I'd recommend this as it is further away from the neighboring school, which was very lively during the day! However, it wouldn't be an issue to be on the new side if you plan to be touring all day.
One highlight in Hoi An was our cooking class tour. Katie and I met up with a group for a market visit and then boarded a boat for a 20-minute ride to the cooking school. Our guide, Linn, lead us on a tour through the garden and showed us the different types of Vietnamese herbs and vegetables that we would be cooking with. We then went to the cooking demonstration area where they gave us the recipes and showed us how to prepare each dish before we tried ourselves. We got to eat whatever we cooked along the way, and it was all delicious! That afternoon we enjoyed a short city tour that brought us to the town's Chinese temples. Our guide Phi explained the history of the temples and a bit about the architecture.
After our time in Hoi An, we drove back to Danang for our stay at Fusion Maia Resort. Our stay here was FAR too short-we loved this beach property! The oceanfront resort is really beautiful and peaceful, offering a great reprieve from some of the hectic-ness of Vietnam. One awesome amenity here is that spa treatments are included in your stay!
One more hour-long flight brought us to Hanoi. Our guide Tees was waiting for us on arrival and drove us 40 minutes into town. We stayed at the Silk Path Boutique Hotel, which just opened in September 2015. The hotel is perfectly located right on the lake. It's hard to notice the hotel if you weren't looking for it because the front of it is so small. The hotel was very cute and nicely designed, and the staff was super attentive to us and always wanted to help. We choose to spend our time at leisure in Hanoi, so we walked along the lake and explored the restaurants and shops in the area.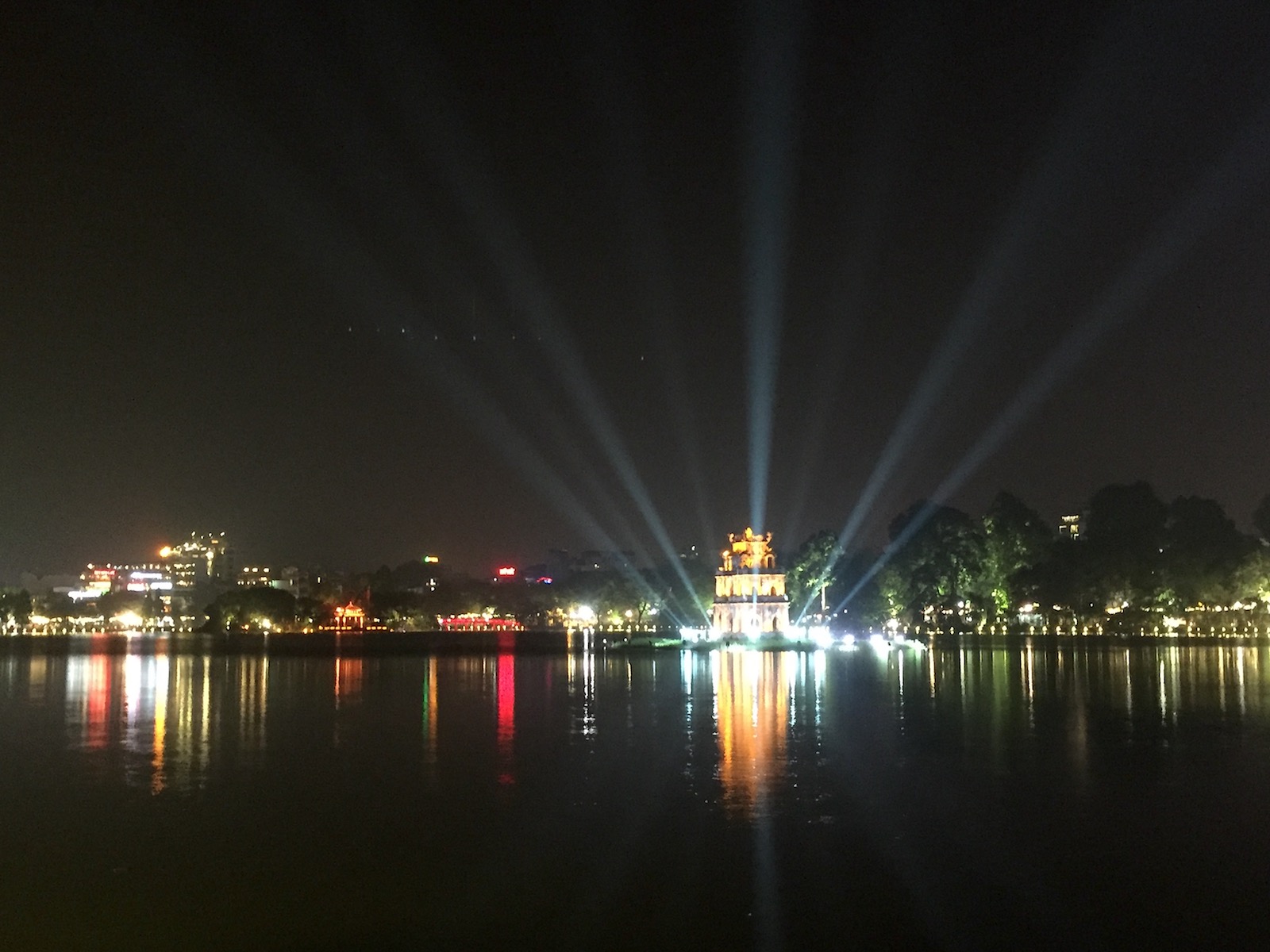 A highlight of our stay in Vietnam was our boat cruise on Halong Bay. To get to Halong Bay, you can either take an hour seaplane or a 4-hour road transfer from Hanoi. While our guide told us fantastic stories along the way, I'd highly recommend taking the seaplane to save time, and be sure to add a 15-minute scenic flight over Halong Bay. The views are unreal! Tees shared many personal stories about his life, taught us about his culture and explained what it was like to grow up in Vietnam.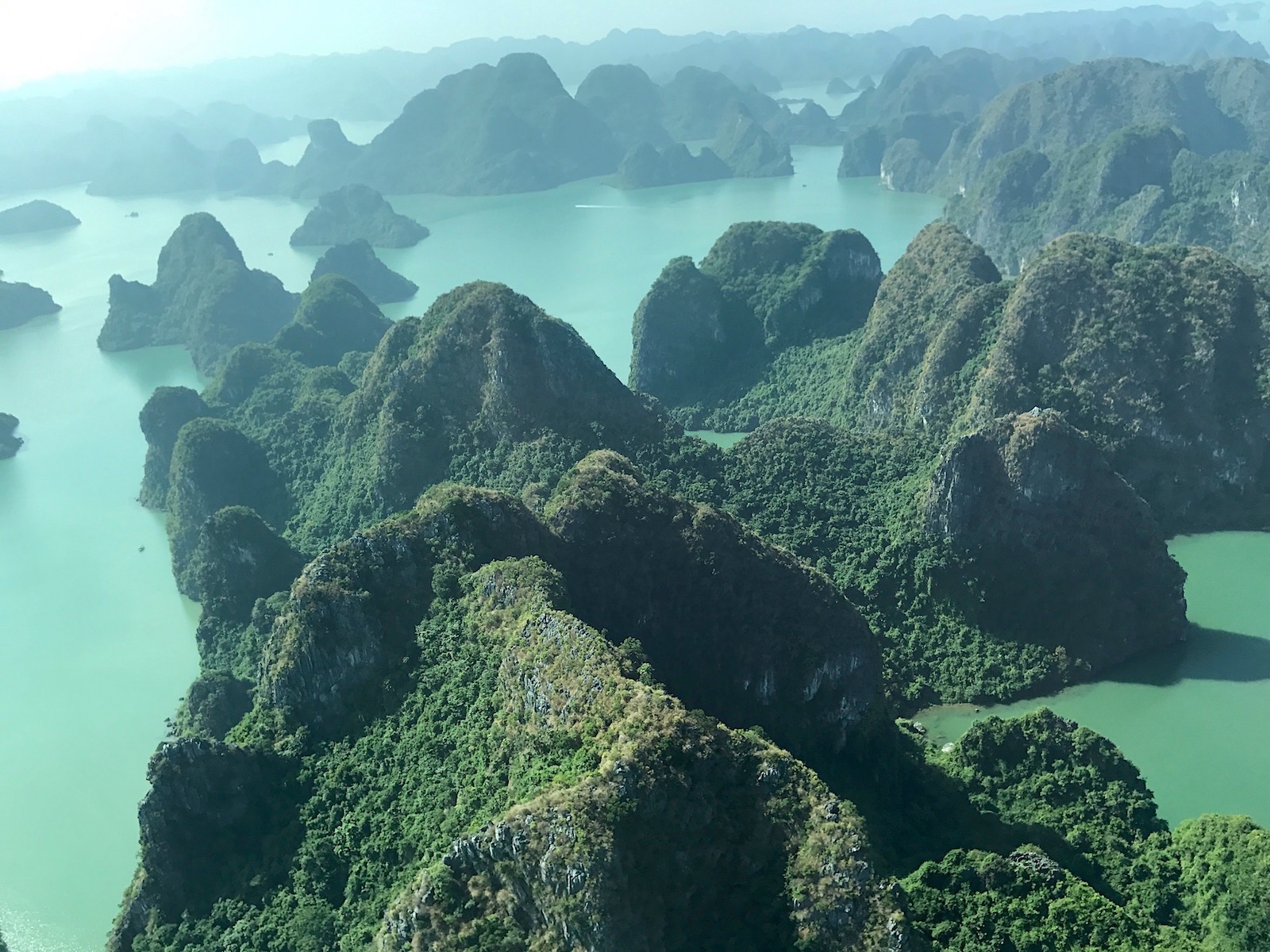 Our home for the night was aboard Paradise Cruise #4. There were about 26 passengers on our boat. The staff was really great and always wanted to make sure people were happy and participating in the activities. Our room was at the front of the ship and had a nice patio with sun chairs and a small table. The bathroom was pretty large for a ship, and the room itself was cozy. Boating, swimming, and hiking opportunities were on offer, in addition to a cooking class and some other onboard activities.
After Halong Bay we bid Vietnam farewell and continued our adventure in Cambodia, then onward to Myanmar!