South America boasts some truly incredible accommodations. From luxury yachts exploring the Peruvian Amazon to traditional Haciendas in the Ecuadorian highlands, wine lodges in Argentina to eco-luxury lodges in the mountains of Chile,  there is a style perfect for you and your travel companions!
Boutique Hotels
Boutique hotels throughout the continent offer visitors a perfect combination of both luxury and history. Hotel B in Lima, Peru was once a family's private summer home. Built in 1914 it is nestled within the capital city's Barranco neighborhood, known for its art, culture, and many restaurants.  Similarly, Casa Gangotena, located in Quito, Ecuador, underscores the country's rich history. Within walking distance of many of the Old Town's most famous sights, the hotel allows for total immersion into Ecuador's past while enjoying modern day comforts.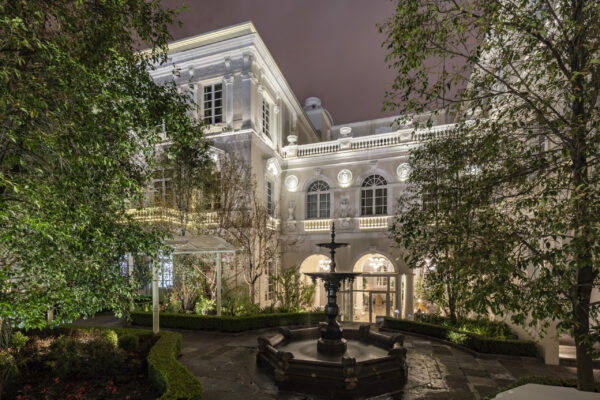 Tented Camps
There is no better way to feel one with nature than by staying at a tented camp. Some, like Galapagos Safari Camp, offer a more traditional canvas tenting, similar to those you'd have on an African safari. Others, such as Patagonia Camp are more yurt-like. Both maintain luxury and focus on deeply immersing you into your beautiful surroundings.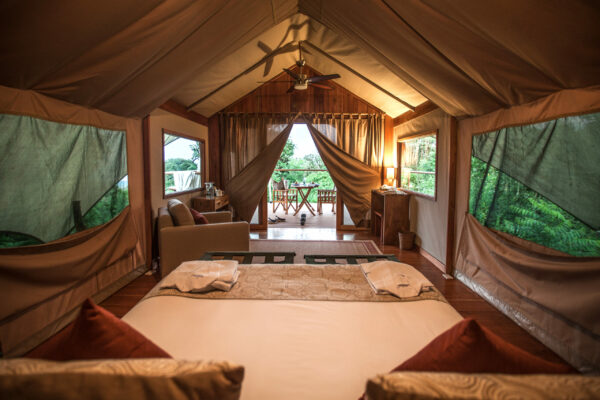 City Hotels
Although often larger than boutique hotels, these city accommodations are equally as comfortable and stylish. Boasting incredible Art Deco design, Brazil's iconic Copacabana Palace affords guests unparalleled access to Rio de Janeiro's most famous beach and to many of the city's additional highlights. Palacio Duhau, located in the Buenos Aires' neighborhood of Recoleta, was once an aristocratic palace and today provides guests with unparalleled access to exploring the Argentine capital city.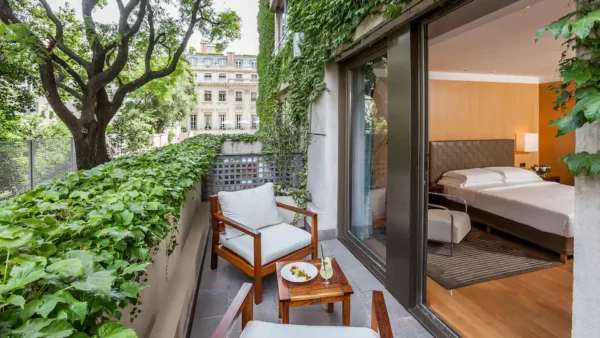 Luxury Yachts
Exploring from the comforts of a luxury yacht is one of, if not the best, ways to experience both the Peruvian Amazon and the Galapagos Islands. Small ships like the Origin and Theory combine world-class service with both stylish décor and exceptional comfort, making them an ideal option for those looking to enjoy the Galapagos' unique land and marine life. While in the Amazonian Rainforest, Aqua Nera brings guests into the heart of one of the world's most biodiverse ecosystem without sacrificing luxury. With only 20 suites, the river cruise provides an intimate setting for adventuring into and learning about the region's flora and fauna.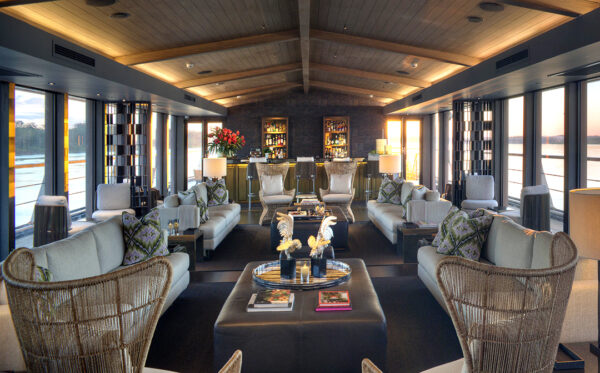 Haciendas
The Andes are home to a handful of traditional haciendas, or farms, whose expansive grounds, and diverse activities, make them a great base for both exploring the mountains and learning more about the highland culture.  Ecuador's Hacienda Zuleta boasts rooms that instantly transport you to a past time and a plethora of excursions, including a unique opportunity to visit a condor rehabilitation center. Hacienda Urubamba, nestled in Peru's Sacred Valley, offers incredible views of the Andes and exceptionally luxurious casitas that highlight local artisans and traditional crafts.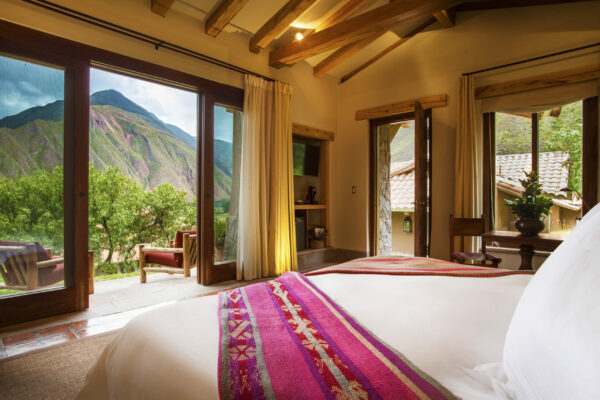 Luxury Lodges
Luxury lodges can be found throughout Latin America and offer an incredible all-inclusive experience. The three Awasi properties, in the Atacama Desert, Iguazu Falls, and in Patagonia's Torres del Paine National Park, all place visitors in the center of picturesque landscapes while providing all the comforts of home, from spa services to 5-star dining, and expert guiding. Hotel Mari Mari, built along the cliffs in coastal Patagonia, gives visitors a chance to explore the region's marine life alongside knowledgeable staff. The property's villas focus entirely on the surroundings, its massive windows, giving guests unimpeded views of the ocean.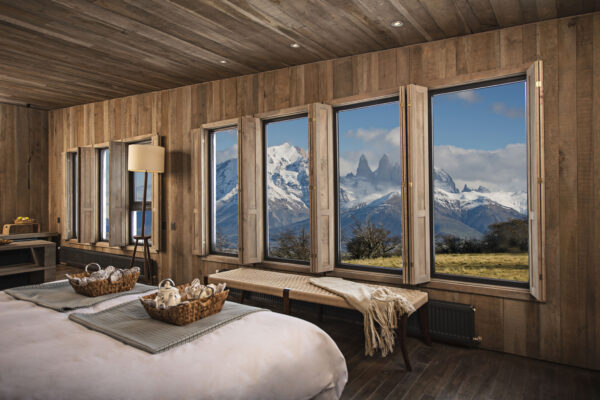 Wine Lodges
These lodges are the perfect place from which to enjoy the famous wines available in both Chile and Argentina. Cavas Wine Lodge, located in Mendoza, was one of the first accommodations of its kind across all of Latin America. Sitting on 55 acres of land, the property allows for horseback riding through its own vineyards and for easy access to the plethora of wineries located nearby. Vik Chile is an experience for all of your senses. About two hours from Santiago, here you can fully disconnect from the outside world and immerse into the mountainous setting. It's unique architecture, incredible art, themed rooms, and of course famous wine, make your time at Vik unforgettable.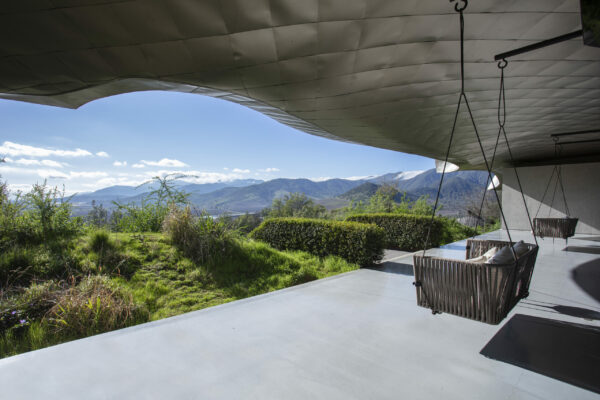 Eco-Luxury Lodges
As the name suggests, eco-luxury lodges focus on both environmental sustainability and customer comfort. In the foothills of Santa Cruz Island, in Ecuador's Galapagos Islands, Montemar is owned by two local conservationists, one of whom is a park-certified Galapagos naturalist, who pride themselves on offering you the best of the archipelago. Their farm-to-table dining, focus on mindfulness, and two incredible villas, make for a luxurious, relaxing, and private experience. In Brazil, properties such as Caiman Ecological Refuge and Trijuncao serve to immerse visitors into exceptionally rich ecosystems, exposing guests to the regional wildlife and the initiatives in place to protect them.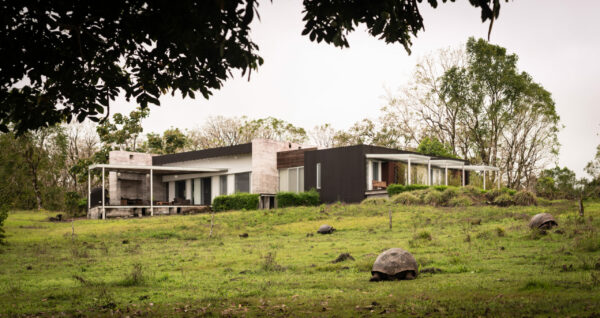 Whether you want a mix of styles or would prefer to stick to one, whether you're heading to Argentina or Peru, Ecuador or Brazil, our expert consultants can build an itinerary just right for you.