Southeast Asia is home to a wide variety of truly incredible accommodations. From environmentally-focused camps in Cambodia to ultra-chic resorts in Vietnam, luxury cruises in Indonesia to glamping in Thailand (the photo above shows you one example, at Four Seasons Tented Camp!), the region has a style perfect for you and your travel companions!
Boutique Hotels

Boutique hotels often marry rich history with personalized hospitality. In Chiang Mai, 137 Pillars House was originally built as the headquarters of the Borneo Trading Company more than 125 years ago. Today, this beautifully restored teak wood boutique hotel wows modern guests.
Luxury Tented Camps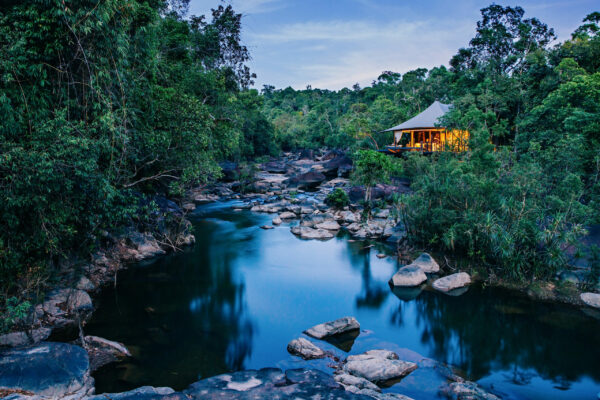 These properties strive to immerse visitors in the environment while having as little an impact on the ecosystem as possible. Shinta Mani Wild, a stunning work of designer Bill Bensley, is a sight to behold. Most guests arrive in camp via a 1000ft zip line through the jaw-dropping Cambodian jungle. Most impressively, each tent was built around the existing trees, ensuring nothing was cut down to construct the camp. And there are onsite activities that provide insight into the various conservation initiatives at work in the region.
City Hotels

Slightly larger, but not less stylish than boutique hotels, these city accommodations are the perfect base from which to explore Southeast Asia's many bustling cities. The Sofitel Metropole Legend is located in the heart of Hanoi's Old Quarter and within walking distance of many of the city's most notable sights, including Hoan Kiem Lake and the Opera House.
Luxury Yachts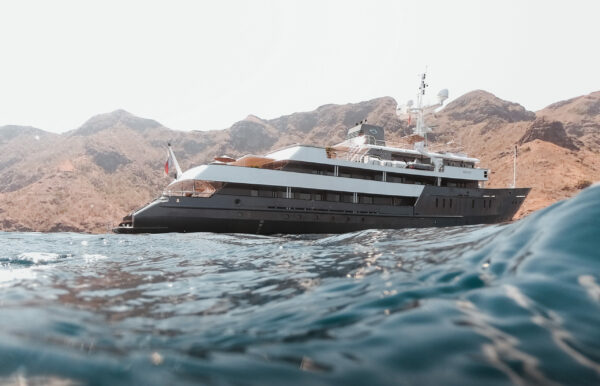 Living aboard a yacht, sailing from one destination to the next, is one of the best ways to explore the islands of Indonesia. Of particular note is the Raja Ampat archipelago, often hailed for its world-renowned diving, and the Aqua Blu, one of Dianna Upton's favorite luxury boats. Offering 15 individually-designed suites in a variety of room categories, travelers can snorkel and dive at diverse coral reef locations with unparalleled access.
Beach Hideaways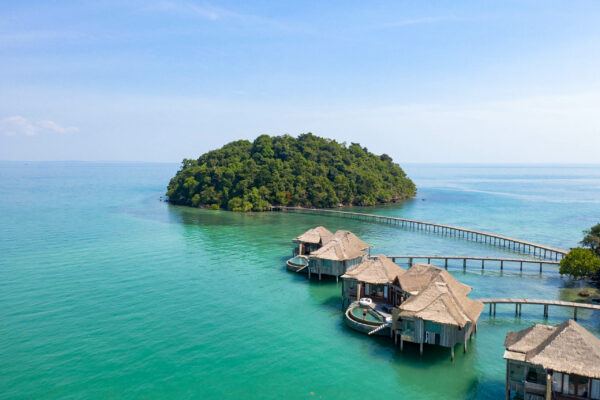 Oceanfront resorts are the perfect place to relax while exploring Southeast Asia. Song Saa Private Island in Cambodia is one such destination, providing a luxury beachside resort experience with an important twist: it centers itself on protecting its environment. This property was built from local materials, by local hands, and infused with local art and soul. With a pristine private beach, spacious wooden villas and a preserved coral reef, Song Saa Private Island offers travelers the ability to escape the rest of the world and focus on the beauty at hand.
Luxury Resorts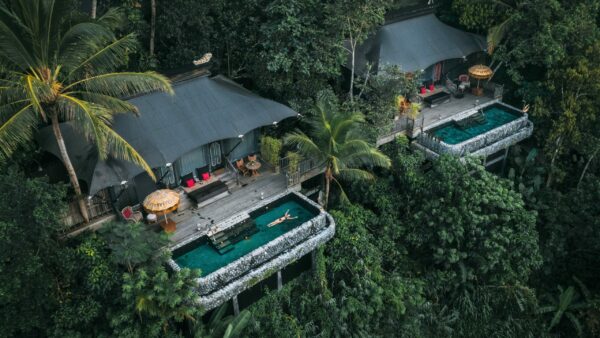 Luxury resorts can be found throughout Southeast Asia and offer visitors all imaginable amenities and top notch service. Nestled in the lush green forests of Bali sits Capella Ubud. A perfect balance between relaxation and adventure, the property's design reflects that of the early European settlers who ventured to the island in the 1800s. Its 21 luxury tents embody the spirit of this exploration while providing all the comforts one can imagine– from private plunge pools to bespoke spa treatments.
Whether you want a mix of styles or would prefer to stick to one, whether you're heading to Indochina or Indonesia, our expert consultants can build an itinerary just right for you.