It was a welcome return for me to Bali. Known as the "Island of the Gods," Bali is blessed with natural beauty and a unique culture. Frangipani, plumeria and jasmine flowers abound – so fragrant you are constantly taking deep breaths to try and capture their essence. Its beaches attract surfers from around the world. Its warm and welcoming people, most of whom are devout Hindu, add to the spiritual feel of the island. Ancient Hindu temples are everywhere, and each morning, you will see local people presenting offerings comprised of colorful flowers, palm leaves and fruit. These offerings are seen not only in temples, but on small outdoor shrines in Balinese homes and even on the dashboard of cars. Intricately put together with loving detail, these offerings are presented as a sign of thankfulness and dedication. Taking in these scenes of color, fragrance of flowers and burning incense are a delight to the senses and one of the aspects that makes travel to Bali so special!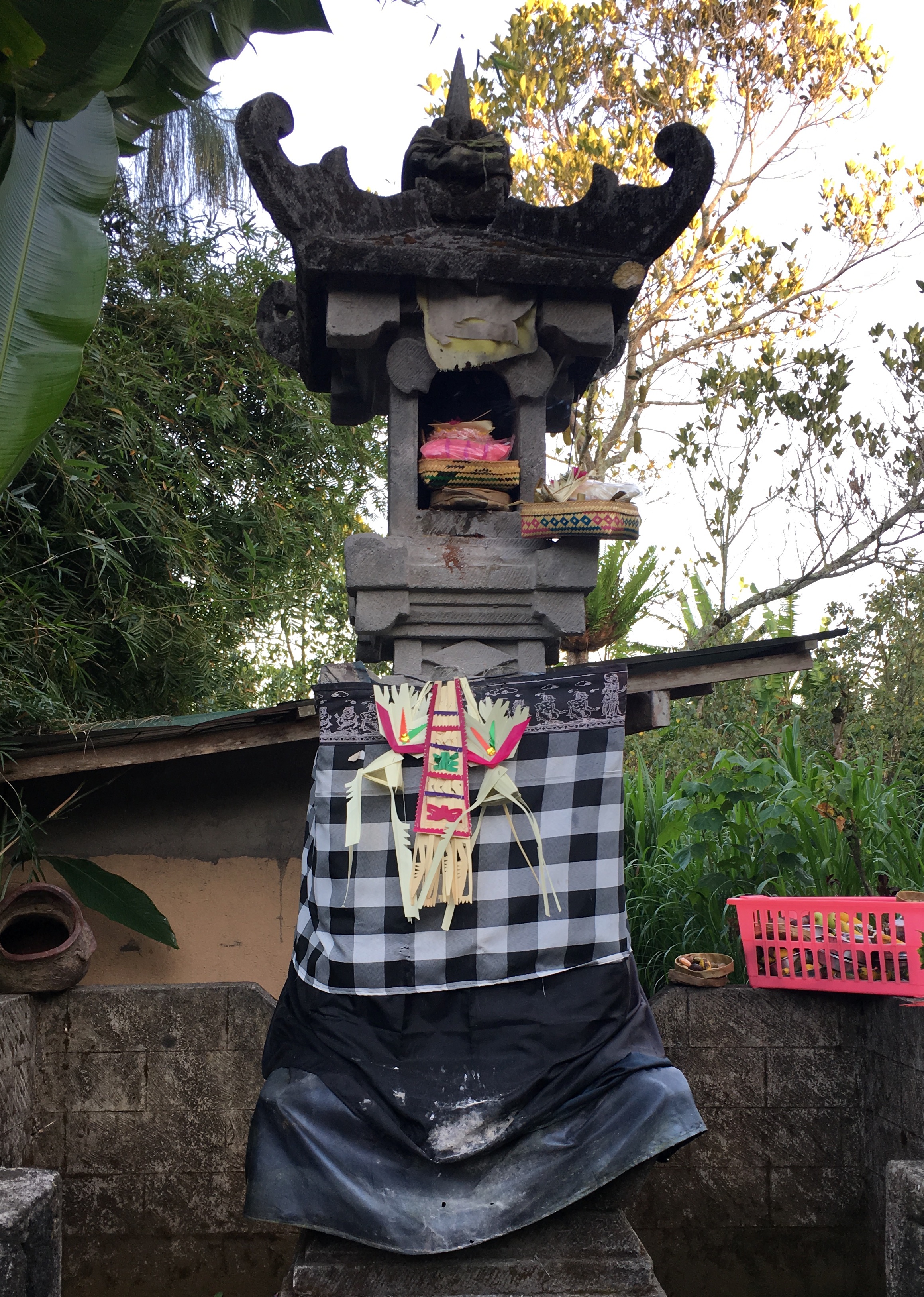 However, the sense of peace and tranquility is sometimes lost when shared with too many other travelers—the sad reality of a beautiful place no longer a best kept secret. For this reason, some travelers may assume that Bali is becoming a bit "too touristy." But is that truly the case? My goal this trip was to journey away from the masses and to enjoy "the real Bali," still waiting to be discovered and still unspoiled. Yes, it most definitely exists!
The West
My first destination to explore was to the West in the direction of Menjangan Island (also known as "Deer Island" for the many local deer found here). Surrounded by the most beautiful coral reefs, this region offers the best SCUBA diving or snorkeling experiences on Bali. It is also home to the West Bali National Park (the only national park on the island) and Bird Sanctuary (with over 160 different species of birds). The drive from the south of Bali to the west took me approximately 4.5 hours. But of course, the drive was part of the adventure! I passed through the regency of Tabanan and Belimbing with its quaint villages, striking volcano views and gorgeous, green rice terraces. I also passed by plantations of clove, coffee, sweet potatoes and much more. There were so many photo opportunities that it was hard to keep to a schedule, as I just wanted to keep stopping to observe daily life. Ancient temples (home to many mischievous monkeys) were devoid of tourists and interesting to explore. Closer to the west, I saw several mosques and could hear the call to prayer – a sign I was close to Bali's Western neighbor Java, with a largely Muslim population.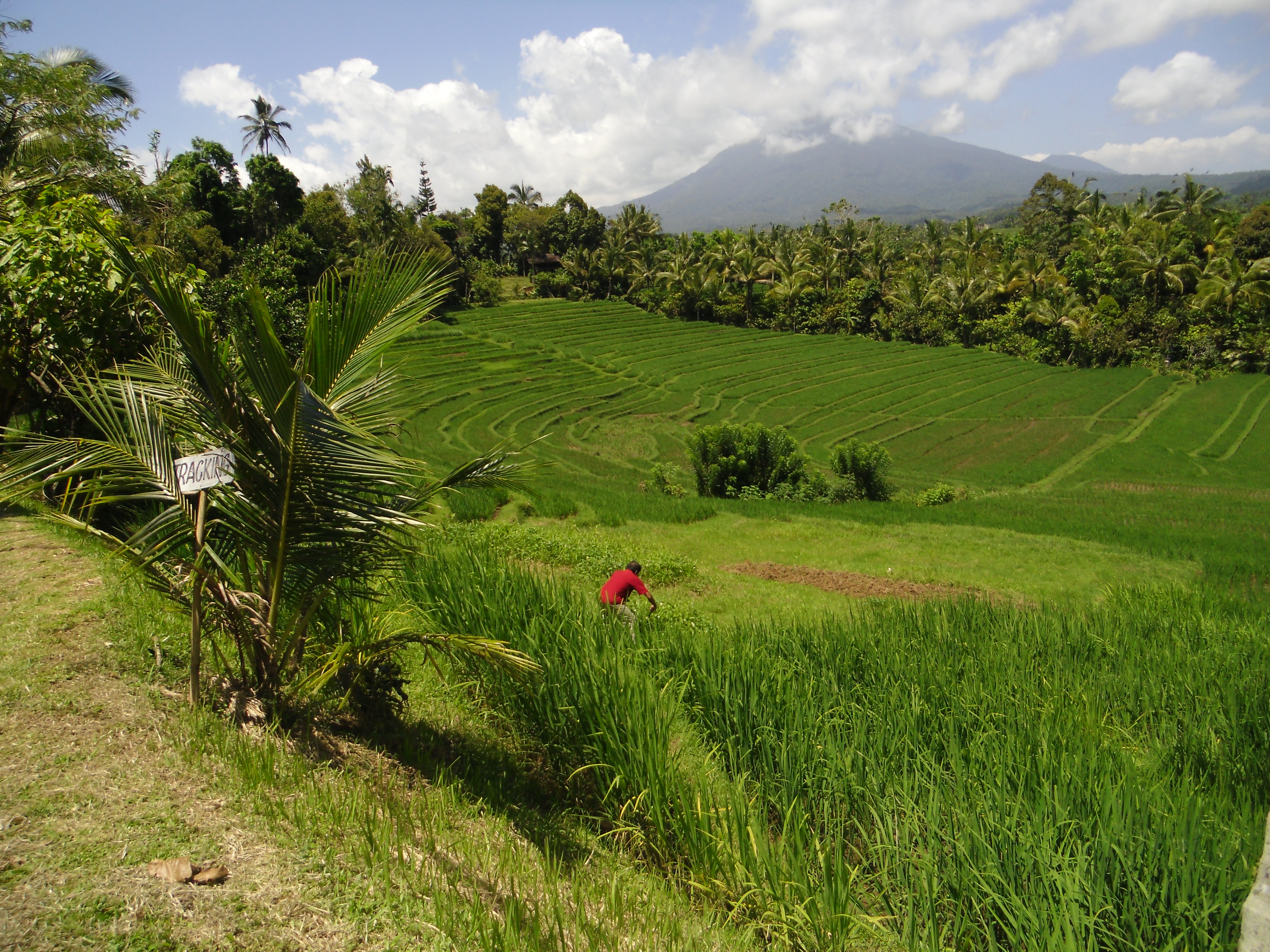 Sometimes when you venture far from tourist attractions you are forced to sacrifice comfort. Not the case here! I stayed at the heavenly Menjangan Dynasty – a luxury glamping resort. Resting on a quiet peninsula beside a white-sand beach, this safari-style tented, boutique retreat is perfect for outdoor enthusiasts as well as those who just want to relax and be pampered. My Cliff Tent Villa had an incredible view from my private outdoor deck and pool across the bay to the lowland forests of the National Park, and out to East Java's volcano alley in the distance. The resort is the perfect place to spend a few nights, exploring Bali's underwater treasures and natural wonders.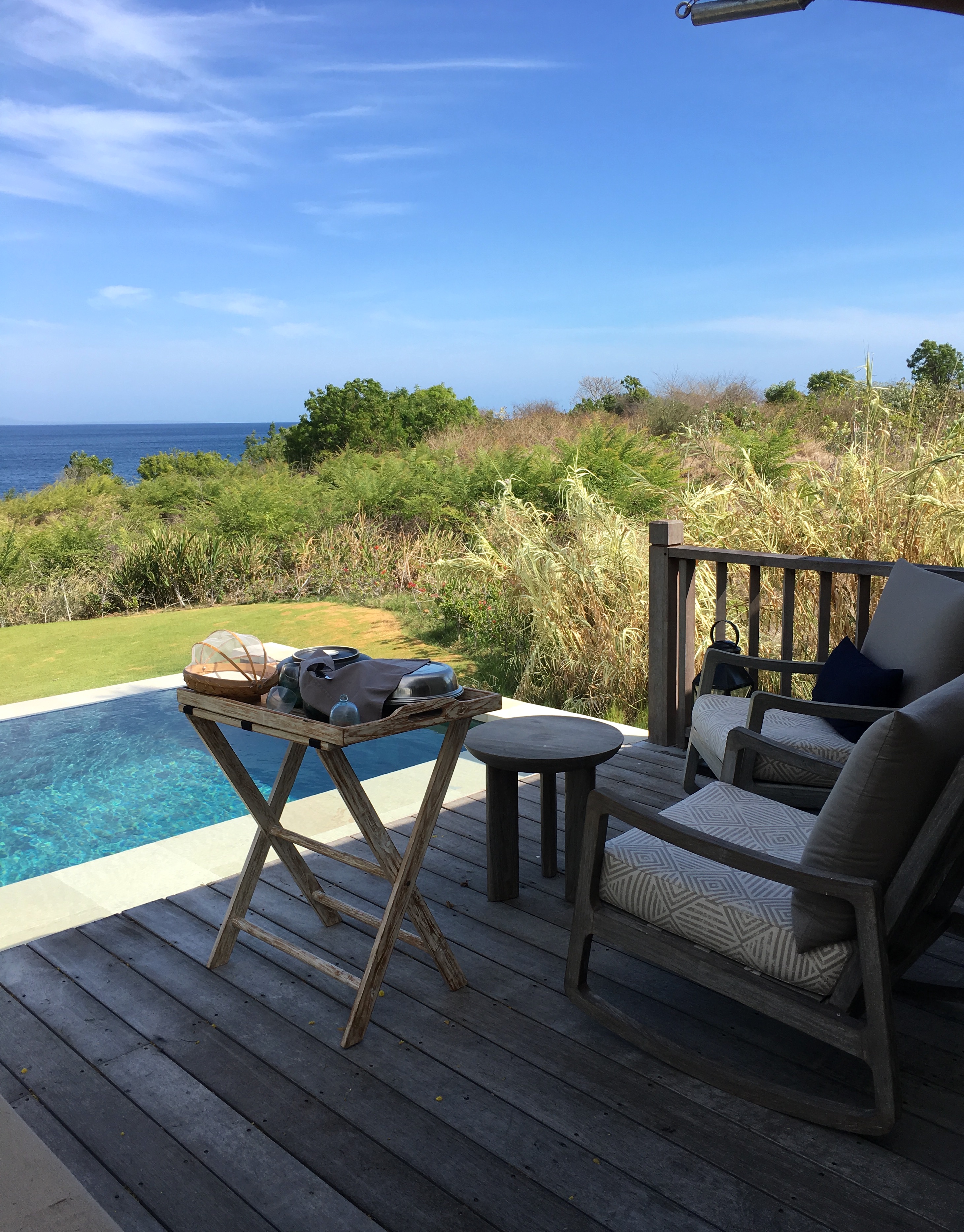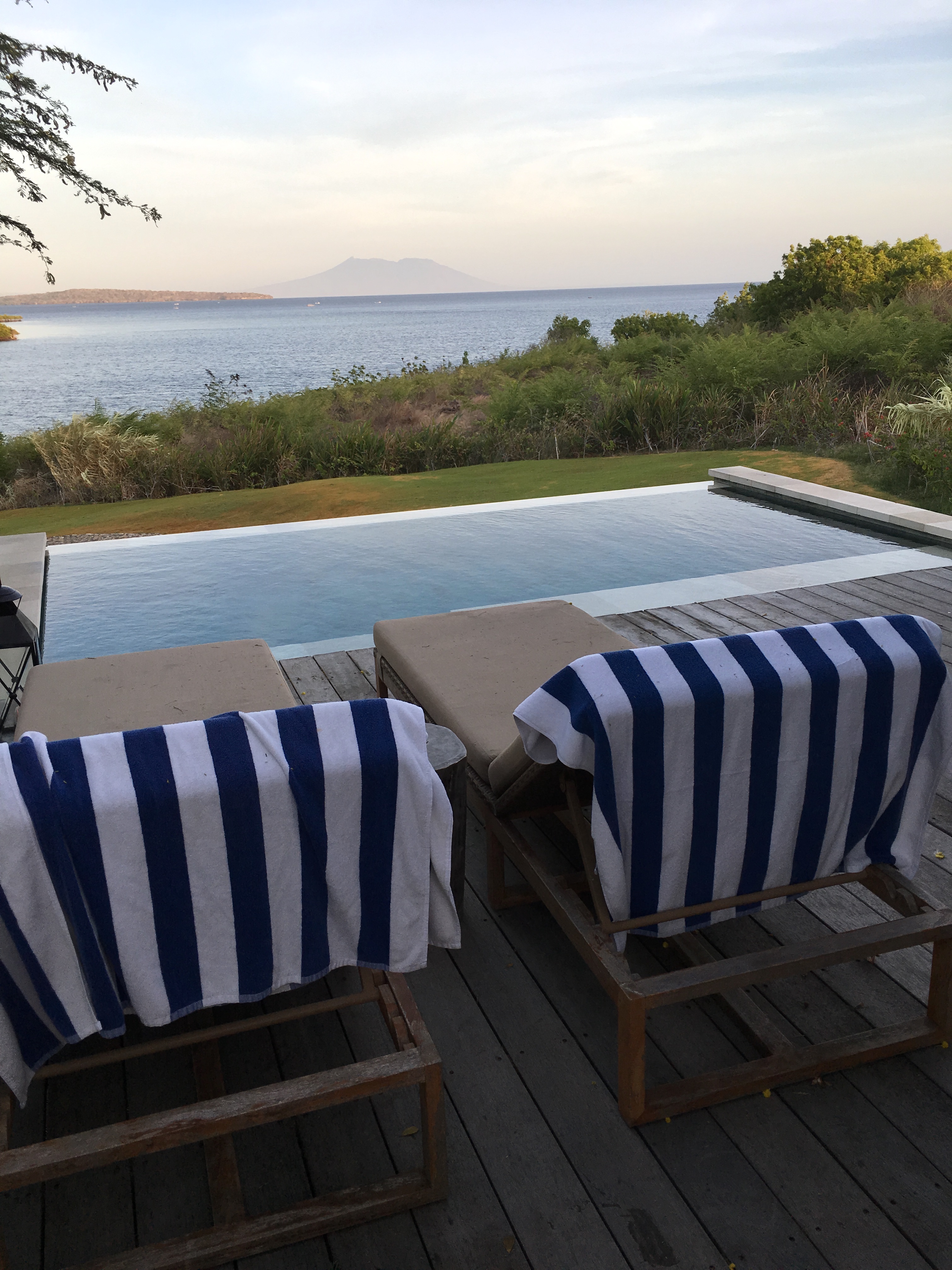 The North
From the west of Bali I headed 2.5 hours to the north to a village called Munduk. Climbing in elevation, the cool temperatures were a welcome break from the heat. Due to its cool climate, almost everything grows here in abundance—fresh strawberries, vegetables, tropical flowers and, of course, coffee. Coffee plantations abound in this part of Bali.
Munduk was a former hill station for the Dutch colonists who came to escape the heat, and you can still see old colonial buildings, some now made into guest houses. I stopped at the beautiful Twin Lakes en-route, located within the caldera of an extinct volcano and separated by a thin forest. From the top of the hill there is a great viewpoint to overlook the two lakes. The views were breathtaking, and even with this stunning vista there were only a handful of others there to share it with.
I arrived at Munduk Moding Plantation and was greeted with a garland of locally grown marigolds and a warm cup of coffee home-brewed with honey, ginger and lemon grass. I had never tasted anything like it! This eco-resort on the grounds of a working coffee plantation will have you feeling one with nature and literally up in the clouds (which really move in by the afternoon for some surreal sunsets). My villa was remote and private, with an incredible infinity pool on a cantilever (long projecting beam) over the jungle ravine with views out to the Java Sea. Even with the cool temperatures I could not resist a fantastic morning swim. Each room at the property is different, some with jacuzzis and fireplaces. There is no air-conditioning here but temperatures are so cool you will certainly not miss it! Food was unbelievably fresh and tasty with all produce grown locally. This is the perfect escape for those who wish to explore remote villages, trek to hidden waterfalls and hot springs, and visit ancient temples and pristine lakes. It was definitely a side of Bali most never experience and well worth the effort to come here (1.5 hours away from the more popular Ubud everyone visits).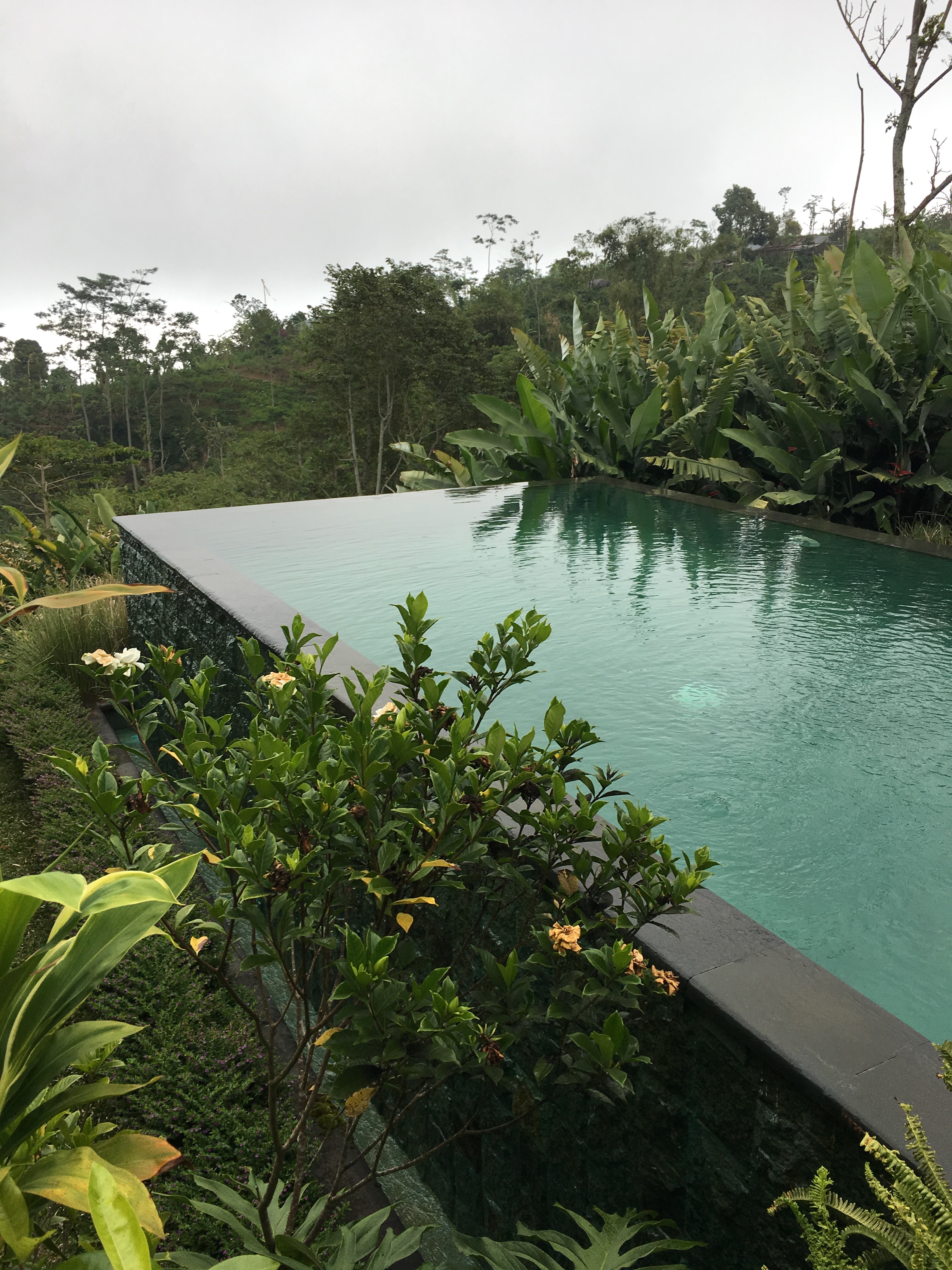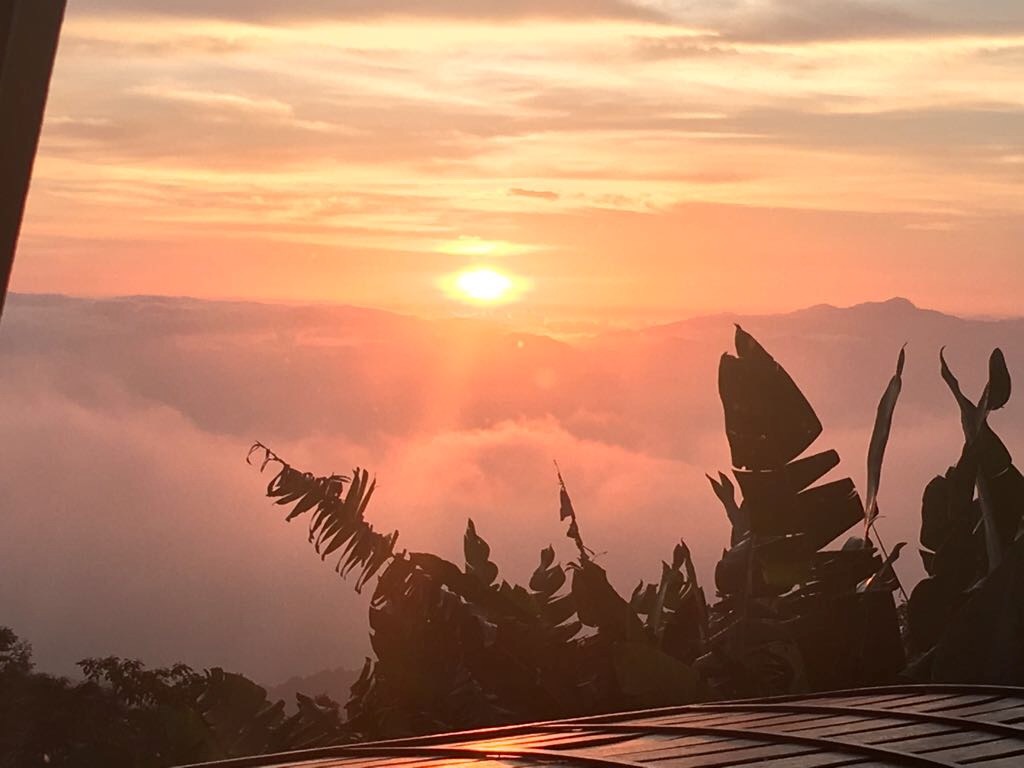 The East
From Munduk, it was another 3 hours to the east coast, my next destination. However, I first stopped to visit the nearby Ulun Danu Water Temple. In spite of being such a picturesque landmark in Bali and an important temple, I encountered very few people (and those I saw were local people vs tourists). This is a very different experience compared to its counterpart water temples in the south such as Tanah Lot and Uluwatu, which are always busy with tourist crowds. The temple appears to be floating in the lake with the mountains surrounding it as a scenic backdrop. It was so peaceful I could have stayed and admired the temple grounds and lake all morning. But I continued on, past the local markets, temples and warungs (local food stalls) to Bali's east coast to reach the incredible Amankila Resort.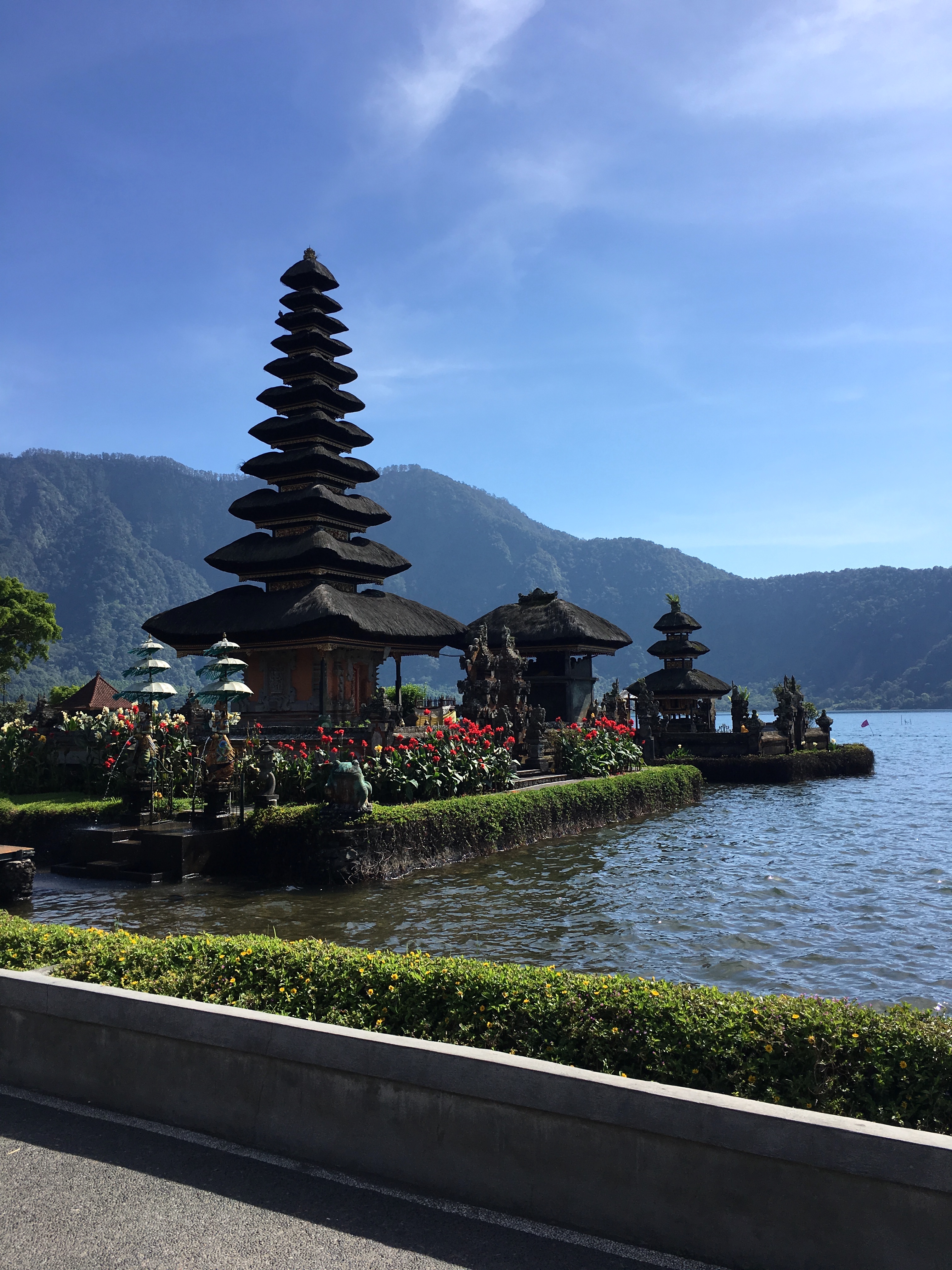 Amankila means "peaceful hill" and is perched above the Lombok Strait with a cliff-edge setting that is simply beyond belief. From the main dining area, three infinity pools lead you down a walkway to the beach (which has its own lap pool as well). The incredible resort makes it hard to leave, but those who do venture out to the surroundings will be rewarded with authentic village visits (this area is known for its textile making) and volcanic black sand beaches. You can also visit Tirta Gangga – the Royal Watergarden belonging to the Balinese Royal Family.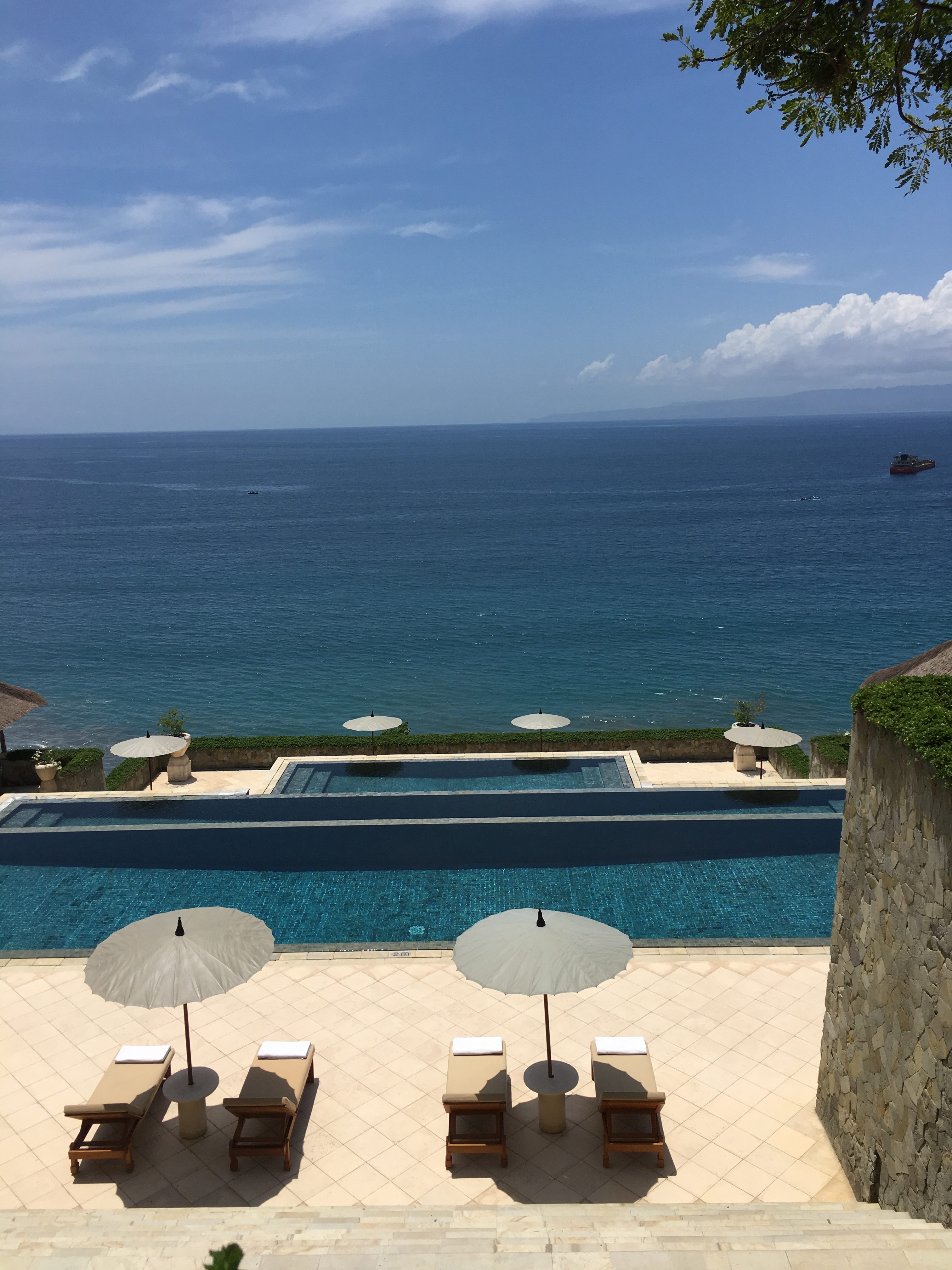 It was so hard to leave the comfort and tranquility of east Bali but I was headed by boat for a trip over to the neighboring island of Lombok. (That's a story for another blog!)
It suffices to say that Bali's main tourist areas of Ubud and the beaches of Seminyak are still worth a visit, as they are both beautiful in their own right. However, if your time allows – spreading out to the west, north and/or east coasts of Bali will bring with it its own special rewards on the path less traveled.