I was fortunate this past January to return to South Africa. It was my fifth time to see and experience the glorious city of Cape Town and the surrounding areas in the Western Cape such as the Cape Winelands and the coastal town of Hermanus. So naturally I wanted to see and experience places and activities beyond the usual. For anyone who is headed back for a second or third visit to South Africa, or for those who just want to venture beyond the normal tourist path, the following are some ideas you may wish to consider.
FOR ACTIVE TRAVELERS:
While most tourists will take the Aerial Cableway up to Table Mountain, those who want to get a work-out in with the locals will enjoy a morning hike up Lion's Head Mountain. As you circle the mountain while you ascend, this hike (which takes roughly two hours depending on how fast or slow you go), will offer the most stunning views of the city and out to the ocean from all sides. Best of all, it is an easy hike and not something that you need special climbing experience for – really anyone can do it. I left my hotel around 6:00 AM and was back for breakfast by 8:30AM, so it is not an activity that will eat into your day. A definite highlight as you can see from the photo above! Travel Beyond can even arrange for a coffee tasting or breakfast picnic to be waiting for you at the top if you like.
FOR ARTISTS OR HIPSTERS:
A "must-visit" neighborhood while you are in Cape Town is the very edgy suburb of Woodstock. This is where you will find hipster cafes, art galleries, graffiti art murals and of course the Old Biscuit Mill. The Mill occupies an old factory transformed into a hub of designer stores, craft shops, and restaurants. One of my favorites was Cocoafair where you can watch chocolate being made (from bean to bar) and sample all different flavors. Every Saturday this area comes alive with a Neighbourgoods Market where vendors come to sell clothing, art, local food, wine, craft beer and more. While visiting Woodstock I enjoyed an amazing lunch at The Kitchen known for their "love sandwiches" and incredible salad selections. The Kitchen was made famous when Michelle Obama visited back in 2011.
FOR PHILANTHROPISTS:
When visiting Cape Town, it is easy to lose oneself in the glamour of the luxury hotels, restaurants, art galleries and cafes that are found in abundance. However, the country still faces its social challenges. Spending a meaningful half-day visit to one of the townships (if done properly), can be one of your most memorable experiences. Travel Beyond works with Uthando, an organization working with 45 local communities, which is involved with numerous social projects in South Africa. This was an uplifting and inspiring morning for me and never felt voyeuristic nor depressing. I was able to visit four projects in one morning from a special gardening program, to a children's program, to a women's empowerment project. However, my favorite visit of the morning was to NOAH (neighborhood old age home). NOAH provides seniors in the community (who have lived through Apartheid) access to a range of support services. including income generation. This allows the seniors to contribute to their community and local economy and gives them a strong sense of dignity. I enjoyed spending time with these seniors and was so moved by their spirit and attitude considering all that they had endured in their earlier years under Apartheid. You can tell the community had embraced them and it was a time for sharing and laughter with this very active and independent group of seniors!
Travel Beyond can provide you with a list of available community projects in advance so you may see which projects are of the most interest to you (for example: art, dance, music, sports, arts/crafts, gardening, etc). It's a half-day that will warm your heart.
FOR NATURE LOVERS, WINE ENTHUSIASTS & ADVENTURISTS (SOMETHING FOR EVERYONE!):
As an alternative to the usual Cape Peninsula tour that most tourists do to experience Cape Point, I headed to the coastal resort town of Hermanus instead. This is a stunning scenic drive and you can stop off at nearby Walker Bay to do wine tasting in the valley of Hemel-en-Aarde (which, translated, means "Heaven and Earth"). Hermanus is also famous for its special visitors – the Southern Right Whales who are mainly seen between the months of July through October each year. If you are visiting South Africa over this period, it is a must to include Hermanus in your itinerary. While here I also combined the visit with the Stony Point Nature Reserve to see its famous African penguins at Betty's Bay! It was great to get up close to these unique creatures and watch them going about their daily activities. I found it less crowded than the penguin experience at the more heavily visited Boulders Beach.
While you can do Hermanus as a day trip (it's less than two hours from Cape Town), there is so much to see and do in this part of the Western Cape that it definitely warrants a few day's visit. Whether you are looking for whale watching, shark cage diving, zip-lining, hiking, quad biking, or more, you will find it here. If you enjoy a beach house vibe, it does not get much better than Birkenhead House. Here, the General Manager can teach you to surf or you can even collect mussels and have them cooked for you. Another favorite property I discovered in Hermanus was called Abalone Guest Lodge, a darling boutique hotel with just 10 rooms, all with balconies and views to the surrounding mountains and ocean (perfect spot for whale watching right from your room). It sits just outside of town and while not ideal for families, would be perfect for couples who want to add a romantic seaside getaway into their South African itinerary.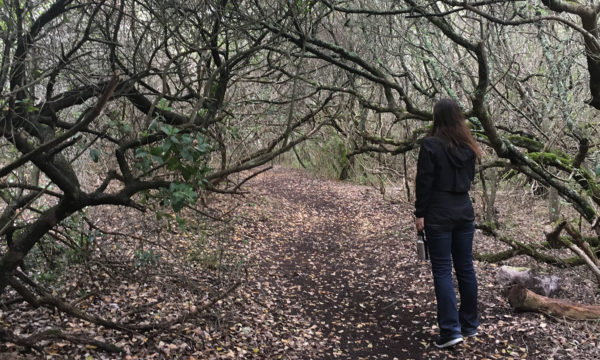 About 25 minutes further south, at the opposite end of the Walker Bay Nature Reserve, is the ultimate nature-lovers hideaway – Grootbos Private Nature Reserve. I was fortunate to spend two nights here during which time I explored enchanting ancient forests, dramatic caves and beautiful beaches. The resort is perfect for families and couples alike who enjoy nature. Activities include hiking, biking, horseback riding, botanical safaris, and marine safaris to spot the Marine Big Five: Southern Right Whales, Great White Sharks, Bottlenose Dolphins, Cape Fur Seals and African Penguins. During whale season a highlight is taking a helicopter flight over the whales to see them from above. Not something you can do just anywhere! All of this while enjoying world-class food and wine. Grootbos is a perfect complement to your time in Cape Town.
AND OF COURSE…FOR ANIMAL LOVERS:
Everyone will be sure to have a safari while visiting South Africa and there are so many beautiful lodges to choose from. But I found Camp Jabulani located in the Kapama Game Reserve, to be something altogether unique beyond just the usual game viewing experience. The camp has its own "herd" of 15 rescued elephants. Most of these were rescued from war-torn Zimbabwe and others found orphaned (such as the namesake Jabulani, whom you can meet during your stay). Guests have the ability to visit with the elephants and meet some of them up close and personal (no riding). You can watch them at the watering hole taking a bath, swimming and playing and truly appreciate them and learn so much about them from their expert handlers and care givers. It was such a special experience and I will never forget my stay there.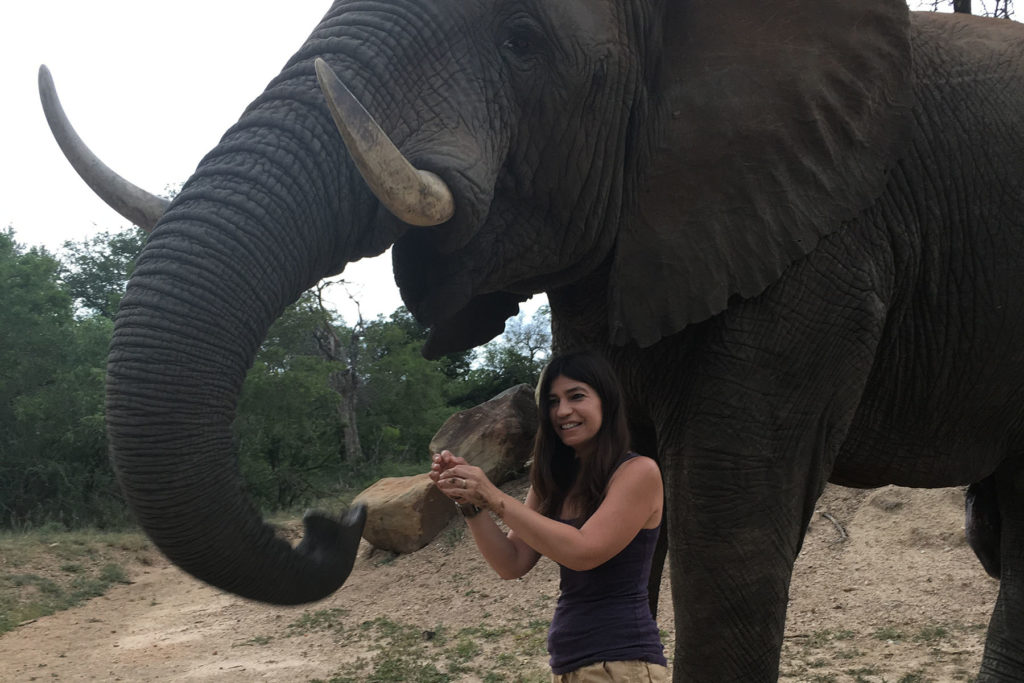 I was also able to visit the nearby Hoedspruit Endangered Species Centre. Here you learn about cheetah conservation and the endangered rhinos as well as many other animals and birds. They have several rhinos here that were brutally attacked for their horns and left for dead but were rescued and saved with incredible surgeries. There was an adorable orphaned baby rhino (three months old) who lived with a guardian dog as its companion, and another who had a sheep as a surrogate mother. I also was able to meet and watch a demonstration of their canine anti-poaching unit which was very impressive with their gorgeous Belgian Shepherds. The center is very close to the Hoedspruit Airport so was a perfect way to end the day before having to bid a sad farewell to South Africa as I began my journey home.
I am already looking forward to my next visit to see what new experiences I can uncover. South Africa is a destination that never gets old.