As someone who casually enjoys identifying birds through my window in Minnesota, I was thrilled to see so many during my recent safari in Botswana's Okavango Delta. Home to over 600 species—some of which are threatened or endangered—the region has actually been named an Important Birding Area (a designation given by the nonprofit BirdLife International); so, I knew I was in for a real treat!
First and foremost, the guides in the area have an incredible wealth of knowledge about bird life and behavior and are eager to point out sights and sounds throughout any and all activities. For example, I learned that female ostriches incubate their eggs during the day and male ostriches take over at night to protect them from predators such as hyenas and honey badgers. Male golden weavers construct their nests, then females assess whether the nest looks attractive before helping to finish up construction. I also discovered that the long-crested eagle, which can be identified by the feather on the top of its head when perched, is capable of taking down the infamous black mamba, one of Africa's most notorious snakes.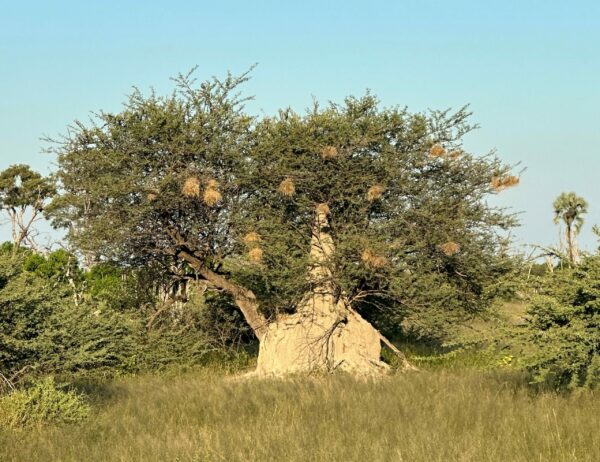 The various activities available in the Delta also regularly expose you to a wide variety of the region's bird species. While enjoying mokoro and motorboat rides, I spotted many African Jacanas, known as "Jesus birds," for their ability to walk on lily pads and other floating vegetation. The blacksmith lapwing was another bird that we found in abundance. Their distinctive tink-tink call becomes instantly recognizable after only a few hours in the Delta and is what gives the bird its name, as it sounds like a blacksmith hammering on an anvil.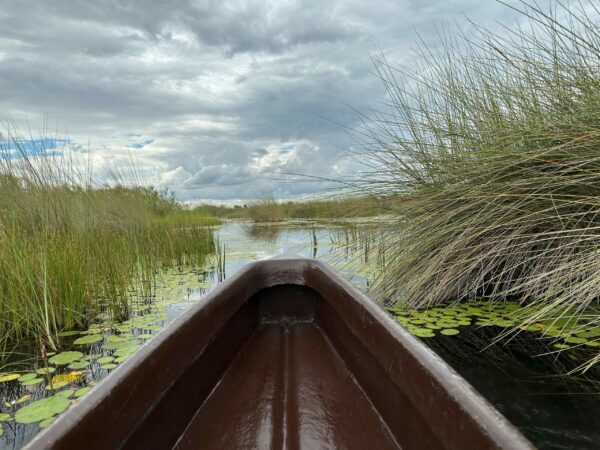 Game drives also proved a great way to encounter and learn even more about the region's birdlife. While searching for lions and leopards, we watched pied kingfishers hunt for a meal, an absolutely fascinating process. These small black and white birds hover 40-50 feet over water to spot their prey, looking almost like a hummingbird from a distance, and then dive impressively fast into the water for a catch.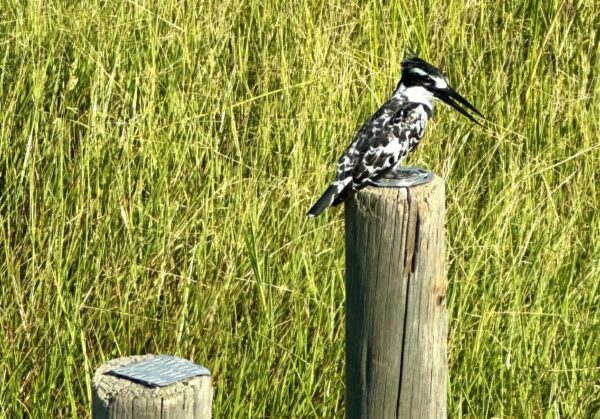 I was even fortunate enough to spot some rare bird species such as the slaty egret. The nature of the Delta provides the perfect environment for them to forage in the shallow water. With a population of only 3,000-5,000, encountering one of these birds is truly a privilege. The wattled crane, the largest crane found in Africa, is another species that is threatened but can be found in the Okavango Delta. These cranes are thought to follow floods for feeding opportunities, so it's no wonder the Delta has the highest concentration of wattled cranes on the planet!
The Delta is home to so many birds that most camps in the area provide a handy species checklist, and some have binoculars available to guests. If staying at a Great Plains property, you can even take part in the Botswana Birding Challenge which requires spotting 111 bird species. Upon achievement, you will become part of the 111 Club and receive a commemorative cap for your efforts. I'll admit that I wasn't dedicated enough to track how many species I spotted. Casually noticing new birds and asking the guides about them was more my speed.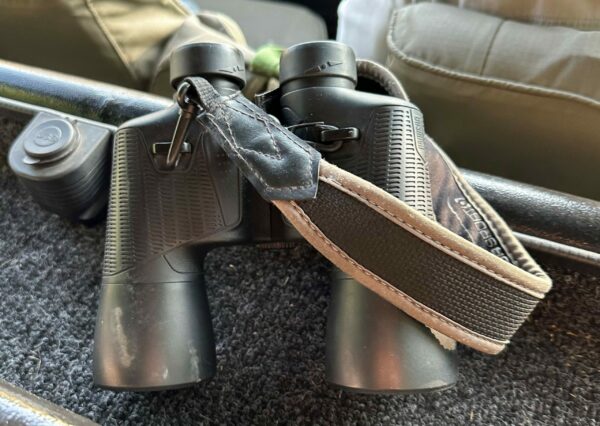 My experience in the Okavango Delta was truly unforgettable, and I would highly recommend it to anyone interested in birding or wildlife observation in general. With such a vast array of bird species to discover, it is no wonder that the Okavango Delta is considered one of the best places in the world for birdwatching.