I have been very fortunate to have seen and experienced a variety of luxury hotels and lodges throughout Southeast Asia.  Every now and again, there comes a long a "game-changer;" a hotel, resort or lodge that exceeds all expectations and sets new levels for what a resort "experience" should be. Several months ago in Cambodia, I encountered exactly that with my unforgettable stay at the luxury tented retreat of Shinta Mani Wild, located in a private nature sanctuary of dense rainforest just outside Cambodia's Cardamom National Park.
Here you will find just 15 custom-designed luxury tents perched over the rivers and waterfalls, providing an atmosphere unlike any other resort in Asia. Each tent has been inspired by Jackie Kennedy Onassis's jungle safari to Cambodia in 1967, when she traveled throughout the Kingdom with King Sihanouk.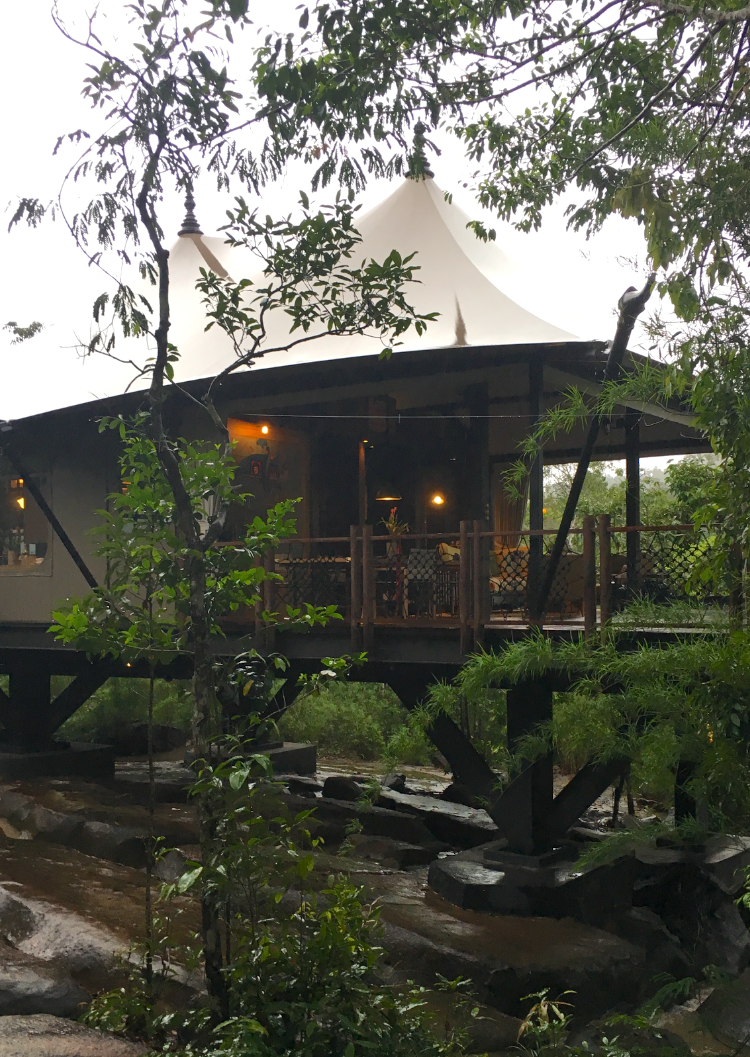 Like any amazing rainforest retreat, the journey to get here is all part of the adventure.  I was coming from Sihanoukville (the jumping off point to some of Cambodia's newest luxe beach resorts) so my drive time was approximately 2.5 hours. The last 30 minutes, however, were really in the wilderness!
Normally at this point, guests are led to climb up a 5-story tower, to be harnessed in and zip-line across the forest, over rivers and waterfalls on Cambodia's longest zip-line; a 2nd zip-line then takes you directly into the bar! (The bar is aptly named "The Landing Zone").  However, as it happened to be raining buckets on my arrival, I was met by a military jeep, in which I'd make the final leg of the journey over rocky terrain. I breathed a quiet sigh of relief as the zip-line looked amazing, but I was not sure if I was brave enough!
On arrival, my "Adventure Butler" (as they are called), went over the menu of activities on offer (all included in the rate). Choices were mountain biking, hiking, foraging in the forest with the Chef, searching for birds or butterflies with an expert naturalist or taking a boat trip on the Tmor Rung River. Oh, and let's not forget to mention that unlimited Spa treatments are also included!
The most unique experience offered is hopping on the back of a motorbike behind a Wildlife Alliance ranger as you together patrol the forest to clear away poachers' snares, check camera traps, study recent animal footprints and look for illegal logging activities. One can really feel a part of the important work taking place here, helping the jungle's wild creatures thrive.
Experiences on offer vary according to the time of year, and this part of Cambodia rewards those who choose to travel here during the rainy/green season.  The sounds of the raging waterfalls and rivers really added to the overall atmosphere and energy of this oasis deep within the rainforest.
The designer of this amazing retreat is none other than Bill Bensley – famous for conceptualizing some of the most luxurious (yet playful) resorts in Asia.  It took him seven years to perfect this property, a feat done without cutting down a single tree, as is his style.  Every tent is right on the Tmor Rung River, but all feel as if they are the only one for miles.
Each tent also has its own theme.  Mine, tent #2, was the Jackie Kennedy Tent and was decorated based on Jackie's visit to Cambodia in 1967.  The authentic memorabilia all over the room included photos of her from the time she was a young girl to an older woman. It was really an impressive tribute to her. But more remarkable than the images inside the tent was the outside!  A gorgeous free-standing tub and the rushing waterfalls right next-door were just beyond belief. There was even a netted hammock of sorts that hung over the rushing rivers below, to fully immerse you in the natural setting.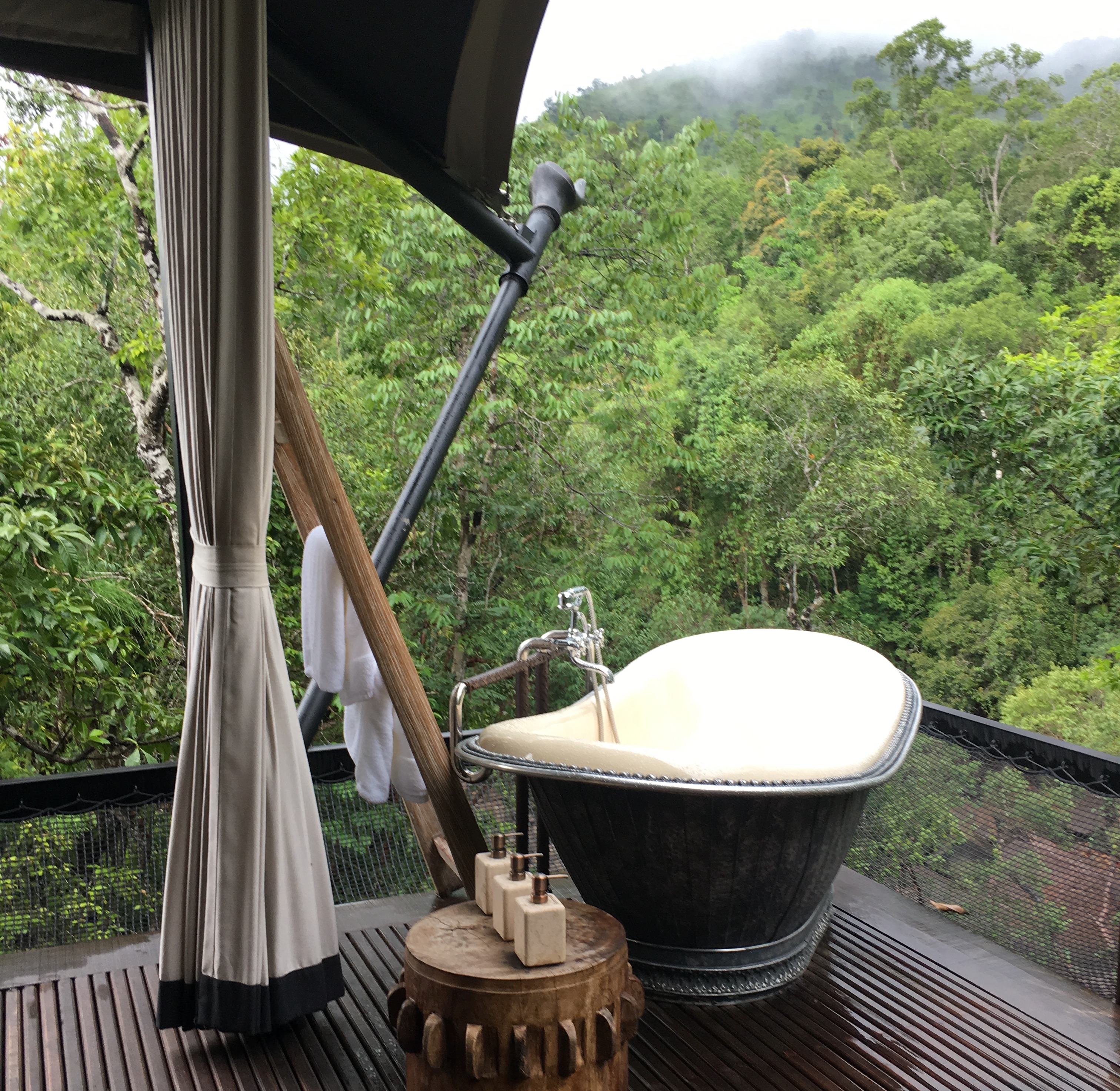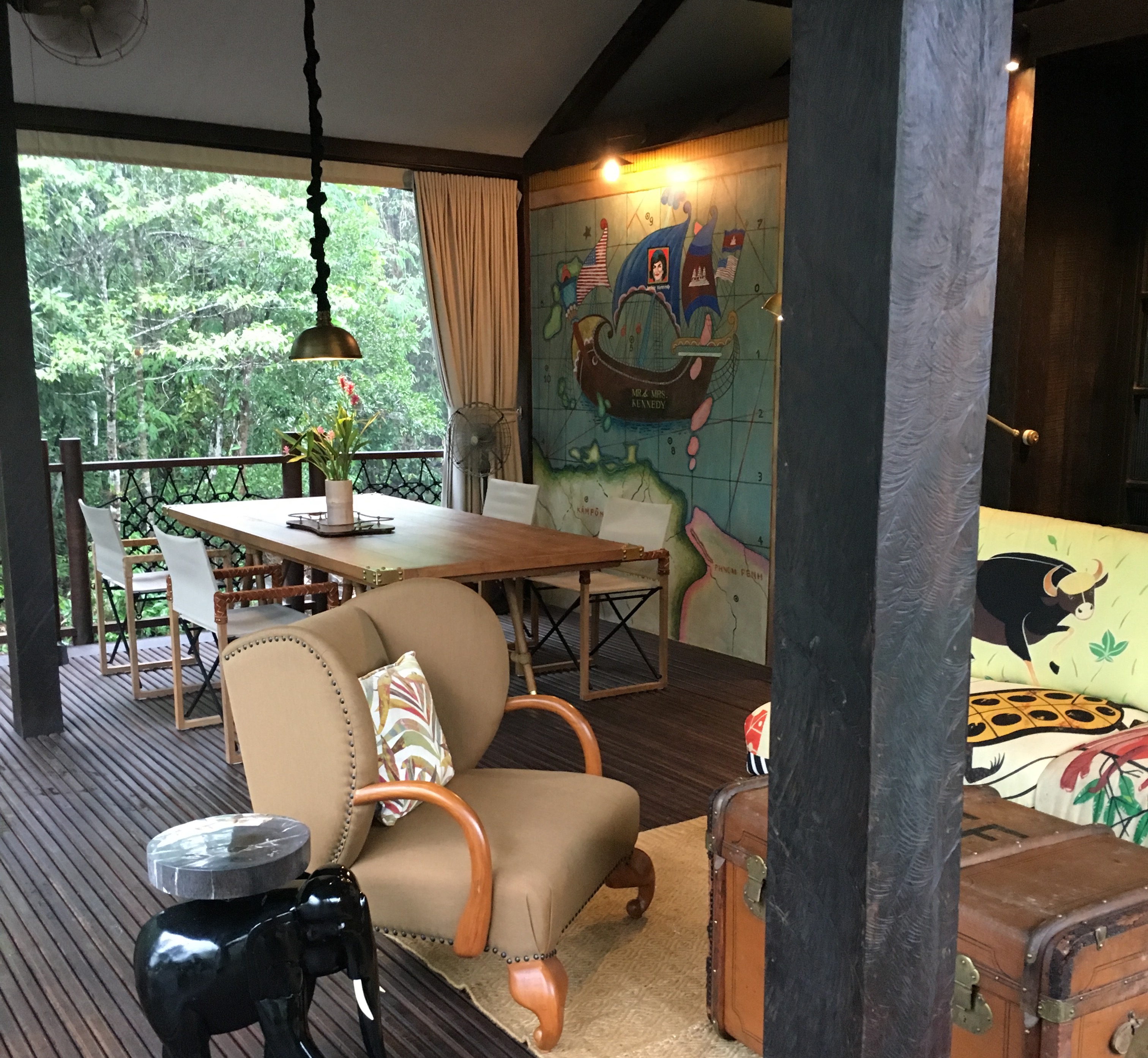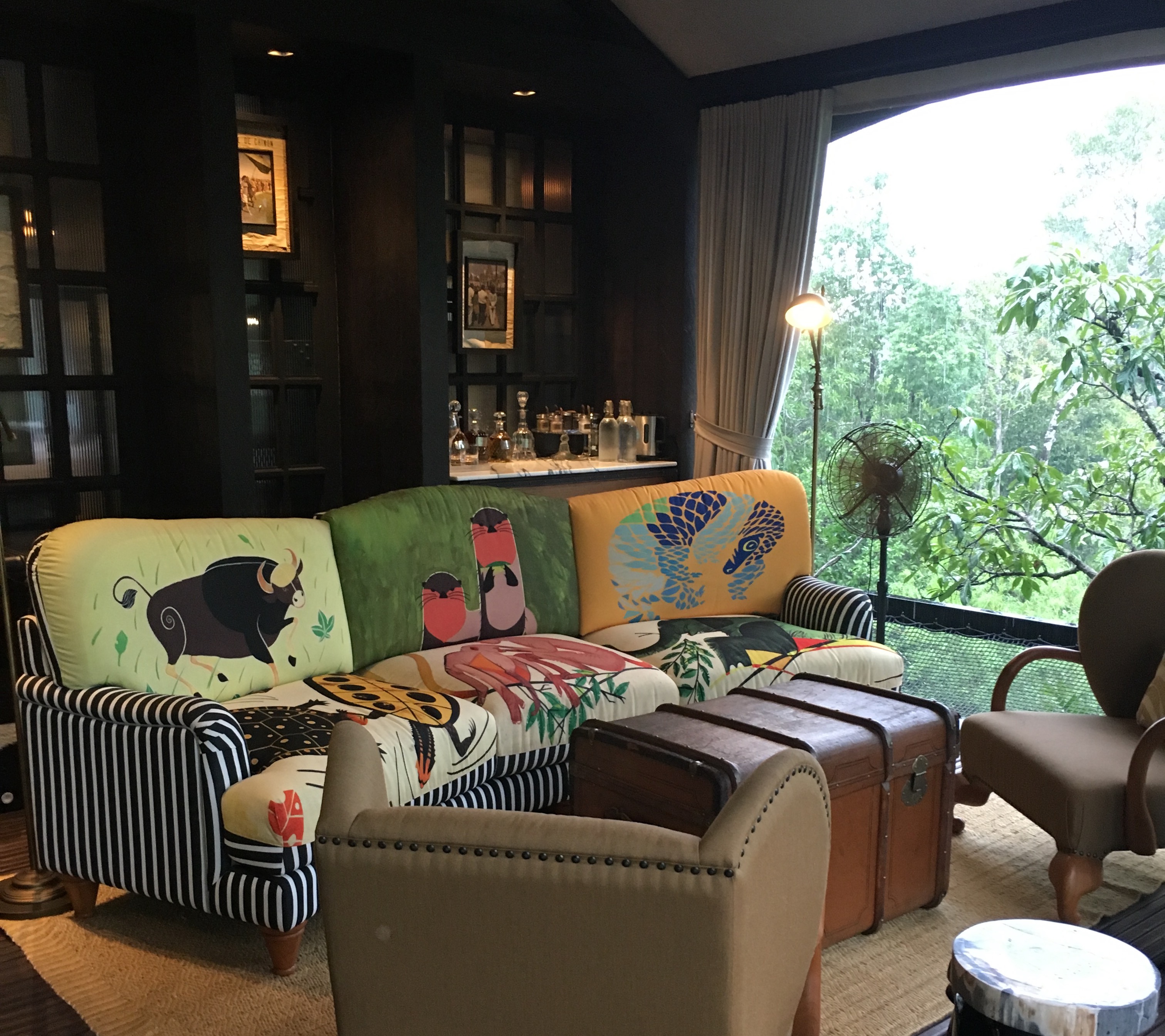 As evening fell and I made my way to dinner (accompanied by a ranger), it felt very reminiscent of being on safari in Africa.  Fellow travelers congregated around the bar for drinks, sharing travel stories of other places they had been to in Asia or were going next. This was followed by an incredible dinner in the dining room.  Stomach now full, I settled in for the evening, listening to the sounds of the rain mixed in with the rushing waterfall.  Pure magic!
Best of all was still to come however. The next morning, the shining sun meant I would experience the zip-line after all! As a guest here you can do this experience as many times as you like.  In fact, your Butler will make sure that it is all captured perfectly on video!  The fear left me immediately as I soared over the treetops, rivers and past the waterfalls.  It was truly an experience of a lifetime, and the lodge itself such a special gift to Cambodia.
A stay at Shinta Mani Wild is definitely worth extending your time in Cambodia and a perfect complement to the magnificent ruins of Angkor. Cambodia is now truly a destination unto itself.