As you prepare for your upcoming adventure, you want to be sure that you've packed the perfect equipment for seeing and/or capturing the exceptional wildlife that awaits. While there is no right answer, we asked a few of our consultants to share their expert opinions on both binoculars and cameras.
Binoculars: To Bring or Not to Bring?
Bringing binoculars is all about personal preference. If you are a birder, I would highly recommend bringing your own pair. If you are more interested in photography, a camera should be your top priority. Binoculars are helpful when tracking animals on a game drive, but when you come upon a big sighting you'll be reaching for a camera.
As far as weight restrictions on light aircrafts, one thing to remember is keeping your luggage under the weight restriction throughout your trip. If you are planning to purchase souvenirs while on safari, be sure to account for that extra weight when you are packing. I try to pack and repack my safari duffel at least twice before departing to double check the weight and avoid overpacking. Also keep in mind that a lot of the camps and lodges in your itinerary have laundry facilities, so no need to pack a new set of clothes for every day on safari. Some camps also have binoculars available for guests to use throughout their stay. I'm happy to reach out to the properties and check if they are available for your stay.
If traveling with others, one option to consider is having just one traveler bring binoculars and share them. But when in doubt, try to pack light enough to fit a pair of binoculars. I find most clients end up realizing how much or how little they use them on their trip, so you will know whether to pack or leave them behind for next time!
Some camps have binoculars available for guests including Singita and Wilderness. We can certainly check to see which of the properties in your itinerary do so.
Different Types for Different Sights
You might think that all binoculars are the same, however some are better for star gazing while others for birding, others preferred for nighttime whereas others for the day. The two specifications that will help you determine the pair that is best for you are: magnification and lens size.
If the objects you plan to watch will be some distance from you, and are themselves quite small, magnification of 10x or greater is recommended. Should the animal or item sit nearby or be larger in size, a lower magnification would suffice.
Lens length comes in to play depending on your available light. In darker settings, where natural light is limited, longer lenses are more beneficial. On the flip side, when observing in spaces or places that are well lit, you can opt for a smaller length. Do note that the larger the lens, the heavier the binoculars, which can come into play should you be standing or moving while using yours.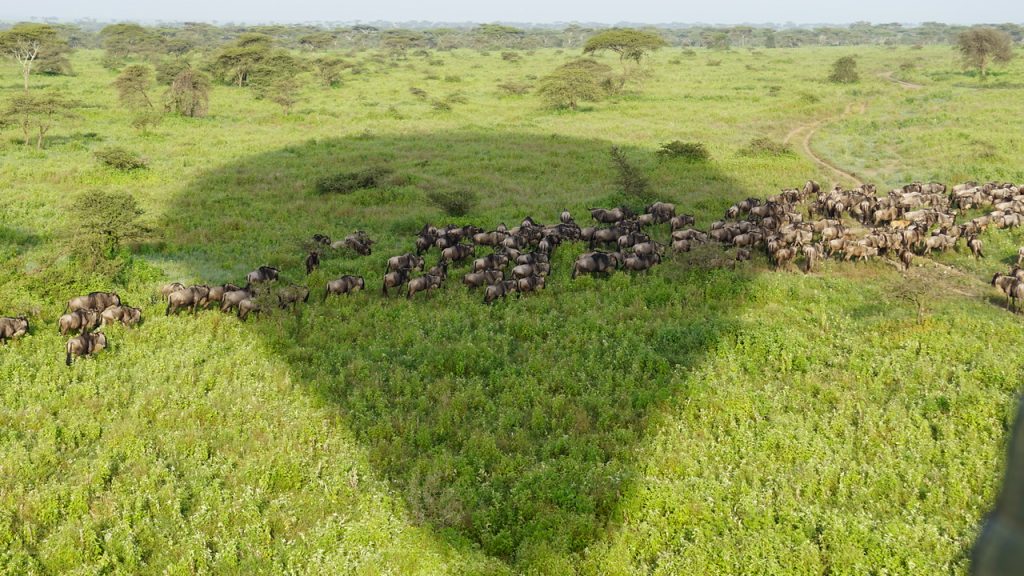 Celestron makes a wide variety of binoculars, all of which come highly recommended. Their Trailseeker 8×24 allows for both star gazing and close up encounters without compromising quality. The Outland 8×24 and Nature DX 10×56 will be more affordable but on the larger end of the weight scale.
In addition to cameras, Nikon also builds solid binoculars, many of which are more lightweight and slightly less expensive than the competition. The ProStaff 3S series, be it the 10×42 or the 8×42, weigh less than two pounds while still providing excellent viewing. Boasting an o-ring seal, these binoculars also minimize the build up of fog on the lenses. For those for whom budget isn't a concern, the Nikon Monarch HG 10×30 binoculars are exceptional.
And should you be traveling with an inquisitive kid, Obuby Real Optics and Celestron also make great children's binoculars.
Photography: iPhone vs. Camera
You don't have to be a professional photographer to take great photos while on safari. There are, in fact, many entry level cameras and even iPhones that will successfully capture the sights and experiences of your trip. To help sift through the options, below is  a quick summary and a few recommendations.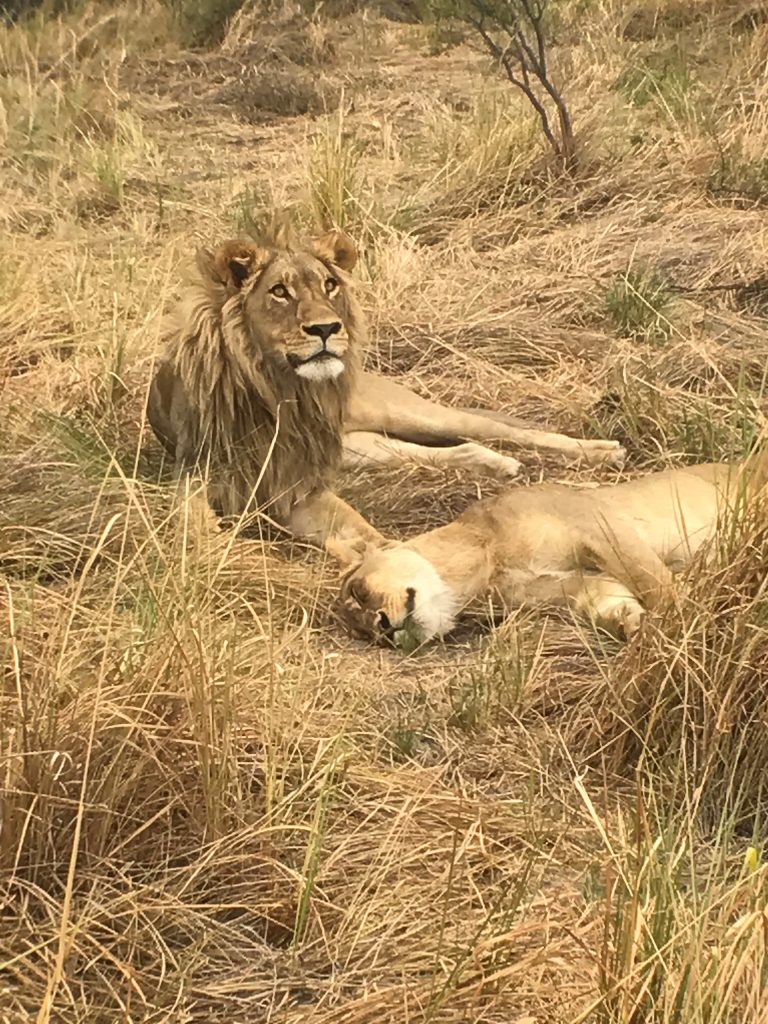 Photography on your iPhone
Some travelers don't have a strong interest in photography while others want to capture wildlife without having to purchase or pack a larger camera. For these folks, a newer iPhone is usually sufficient, as the camera quality has really come a long way!
The iPhone 11 Pro has several photo and video shooting modes that can make it your go-to camera while traveling. With both a wide angle and telephoto lens, you can adjust your iPhone to capture photos that were previously only available on a camera with interchangeable lenses. The iPhone's Photo, Portrait, Pano, Video, Time Lapse, and Slo-Mo modes also allow for some creativity while shooting in the bush. Want to capture the beautiful scenic views from a sundowner spot? The Pano mode makes for great full landscape shots. Portrait mode can capture a more intimate moment or people you may meet along the way. The Time Lapse mode is perfect for sunsets, while the Slo-Mo could be a fun way to slow an animal's movements. Although the iPhone does have limitations and won't provide you with professional-looking photos, it really is a great and easy entry level option.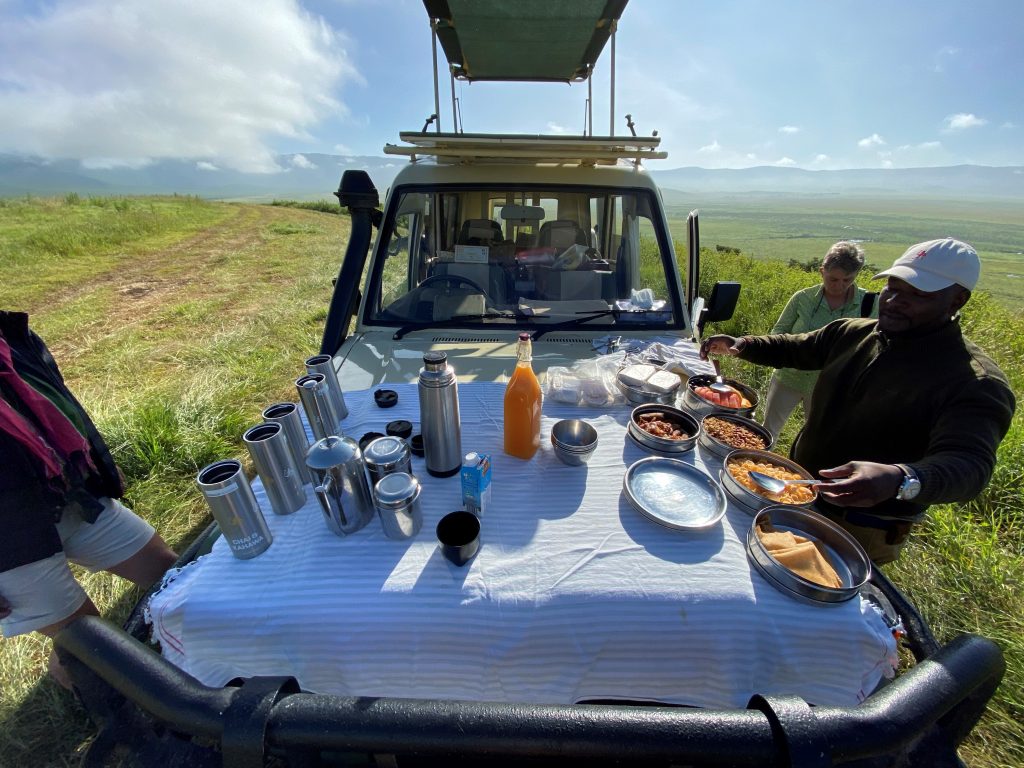 What's more, there are some companies out there that make add-on lenses for your iPhone. Our favorite is Moment Lenses. They are small lenses that attach on to the iPhone's built-in camera. Options range from wide angle, to fisheye, telephoto, macro and more!
Photography on your Camera
Going on safari can be a once in a lifetime trip, so we understand the importance of capturing every moment properly. Having a DSLR or mirrorless camera gives you more versatile photos and higher quality than an iPhone. Better yet, you don't need to spend thousands of dollars for a great camera.
Mirrorless cameras are smaller and more compact, making them great for travel. In this realm, Sony and Canon have models like the Sony a6100 or a6000 and Canon EOS M50 or EOS M200. The Olympus OM-D E-M5 Mark III and Fujifilm X-T30 are nice options as well. If a DSLR option is what you are looking for, Nikon and Canon have a few great entry level camera options like the Cannon EOS Rebel SL3 or 90D and Nikon D850 or D3500. For these, we also recommend investing in some quality lenses.
Telephoto zoom lenses: A telephoto zoom lens is highly recommended because it can bring you closer to the action and provides features to help capture images with shallow depth-of-field. They can be a bit heavy and bulky, but most manufacturers have been releasing new lenses that are smaller and more compact while still maintaining high image quality. The 70mm-200mm is a good example of this type of lens.
Standard zoom lenses: This is the lens that often accompanies the purchase of an entry-level DSLR or mirrorless model. Mirrorless kits generally come with a 14-42mm lens. They typically include a small amount of zoom (3x), and are often inexpensive, but not the highest quality. However, in the past several years, the quality of these kit lenses has improved.
Wide-angle lenses: If you're traveling, this type of lens, such as a 16-35mm zoom, can be very valuable, since it allows you to capture different types of wide-angle shots. If you want to photograph a broad, sweeping landscape, use the lower end of the zoom, nearer to the 16mm end.
Investing in a camera can be confusing and technical but the most important step in taking quality photos is knowing how to use the camera you have. We strongly recommend taking a class or finding on online tutorial specific to your camera. Many camera stores like National Camera Exchange, Best Buy, Ritz Camera, Samy's Camera and Adorama can walk you through your options, depending on your budget.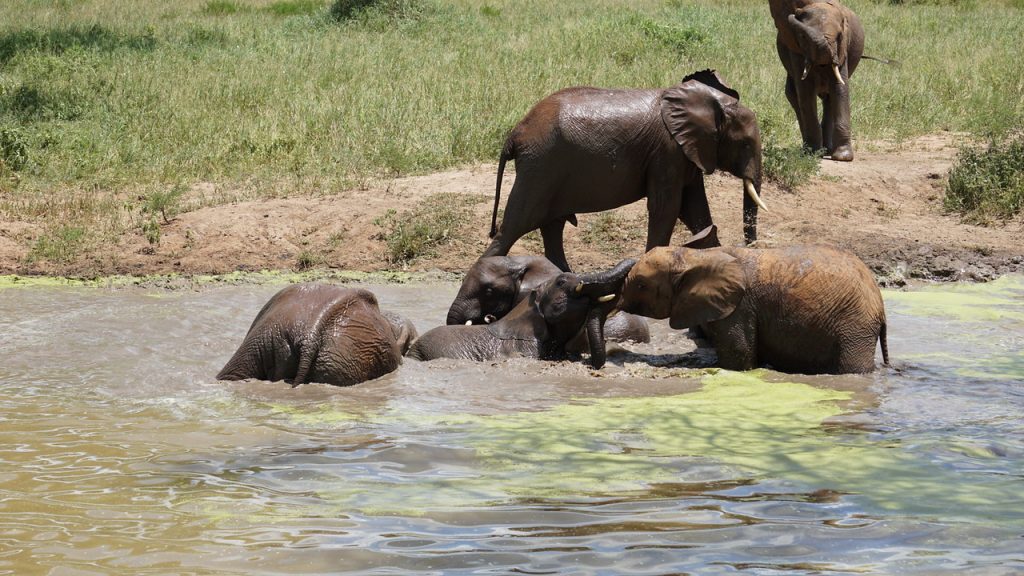 Lastly, a few favorites on our team are Sony RX10 Mark IV (Kota Tabuchi), iPhone with Moment Lenses (Craig Beal), Canon PowerShot SX60 HS  (Rose Loggi), Olympus E-M10 Mark III (Megan Huntoon), Sony a6000 (Jenny Falls), 18-270mm Tamron lens – will work with Cannon, Nikon and Sony Cameras (Kayla Torgerson) and Sony a6300 – or any of the a6000 series (Kayla Parrack).
Photography while on Safari
While traveling throughout Africa, especially on shared light aircrafts, you will likely encounter fairly strict luggage weight requirements (usually 44lbs in Southern Africa, 33lbs in East Africa). This can make packing all of your camera gear more complicated, but certainly not impossible. First, you might consider buying a second seat on the plane, as it allows you to have twice the luggage. You can also try to pare down the number of lenses you bring and/or purchase a camera that has one fixed lens which covers a wide zoom range. The fact of the matter is, wildlife moves quickly, so changing lenses isn't always practical. Finally, try and get creative when it comes to stabilizing. While a tripod or bean bag are helpful, they add significant weight to your bag. Instead, consider using the blankets provided in most safari jeeps or ask if you can bring a small pillow from your tent.
Whichever camera route you go, we know you will have plenty of wonderful photo opportunities while you're traveling!
*You can find, and purchase, these recommendations at our Amazon storefront.