Desertscapes have always captivated me in ways that other biomes haven't. The vastness offers one clarity and spending time immersed in these landscapes is often likened to a spiritual experience- a place where one can really connect to earth. The Atacama Desert in northern Chile is no exception! Famed for being the world's driest desert, some areas of this high-altitude ecosystem have not seen rain in centuries! I've explored numerous desert ecosystems and the Atacama delivered an inspiring experience.
Landscapes
The Atacama is truly a land of contrast. From geysers to unique geological formations, it is a surprisingly colorful desert. The Valley of the Moon excursion brings visitors to a lunar landscape that is reminiscent of sci-fi movies like Star Wars or The Martian. While there, I basked in the summer sun and meandered through incredible rock formations and sand dunes. An epic sunset only added to the terrain's mystic and was accompanied by my favorite African tradition: The Sundowner!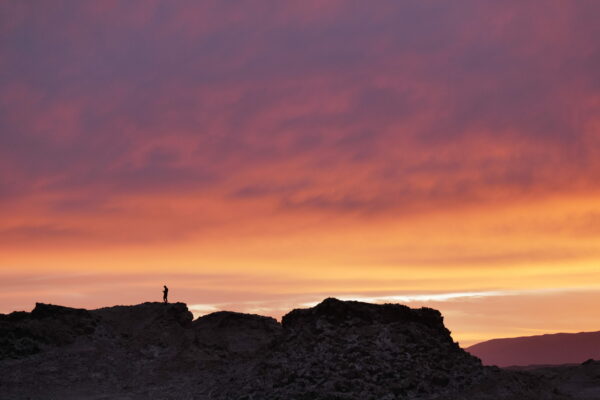 One of the most unique geological formations is the region is the Rainbow Valley—a plate tectonic anomaly in which a converging plate turned upside down revealing colorful minerals and deposits. I was fortunate to have a private guide and a proper 4×4 vehicle to take us deeper into the valley, away from the commercial visitors, and got to experience this magical place by myself!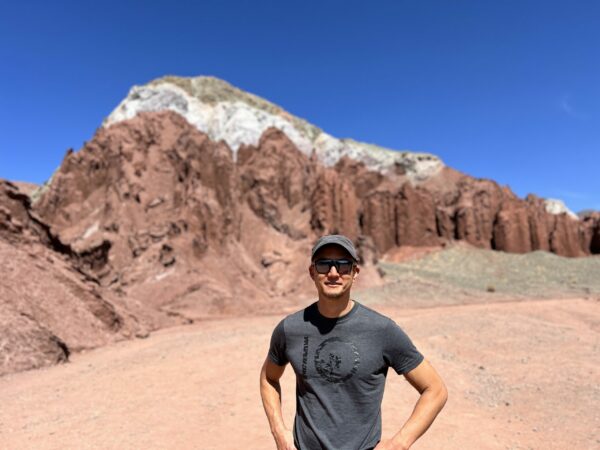 Elevation
One element I was unprepared for upon arrival in the desert was the elevation. The city of San Pedro which is the frontier town to the Atacama sits just above 10,000 ft. I hiked in areas above 15,000 ft and there are mountains flanking the desert that reach 20,000 ft. Acclimatizing and taking the first few days at a leisurely pace is key! Once you've gotten over the initial elevation acclimatization, the desert is all yours to explore.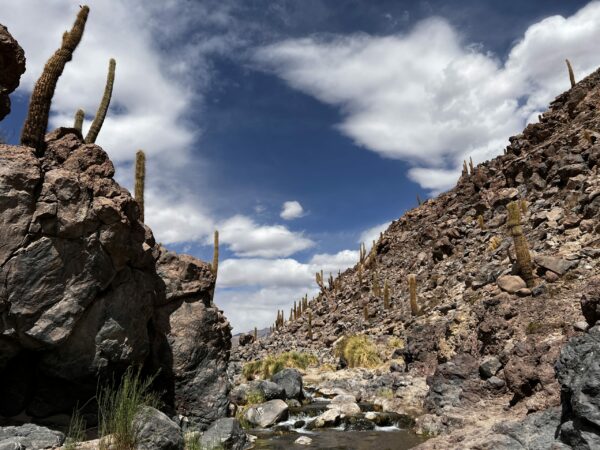 Activities
There are so many activities and excursions in the Atacama Desert. For those who love to be active, numerous hikes are available, be it a walk through the Valley of the Moon or a mountain ascension that reaches elevations of 15,000 feet. Overland drives bring visitors further afield to destinations such as the Rainbow Valley and the El Tatio Geysers, from where you can take short walkabouts to appreciate the landscapes and wildlife. Depending on the property at which you stay, biking and horseback riding are also options; and you simply can't forget to spend an hour or two looking up at the night sky. The stars are dazzling.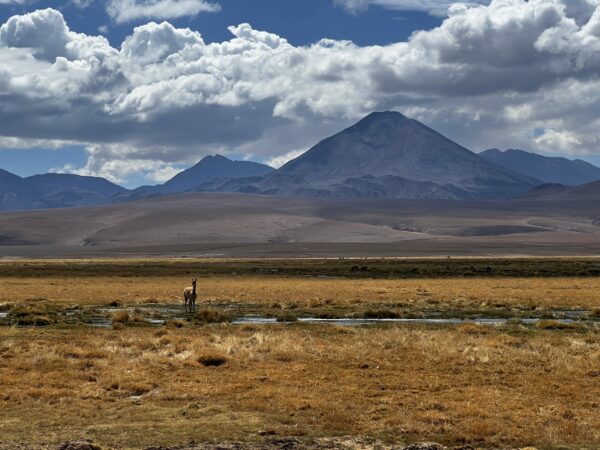 Wildlife
The biggest surprise was the amount of wildlife the Atacama ecosystem supports. In many cases, it was like going on safari. The desert boasted prolific birdlife, including a handful of flamingo species, multiple native camel species, foxes, and lots of other animals. In one oasis by the White Geyser, I counted over a dozen species in my line of sight. Remarkable! Outside of Africa's desert biomes, I have not experienced this much biodiversity elsewhere.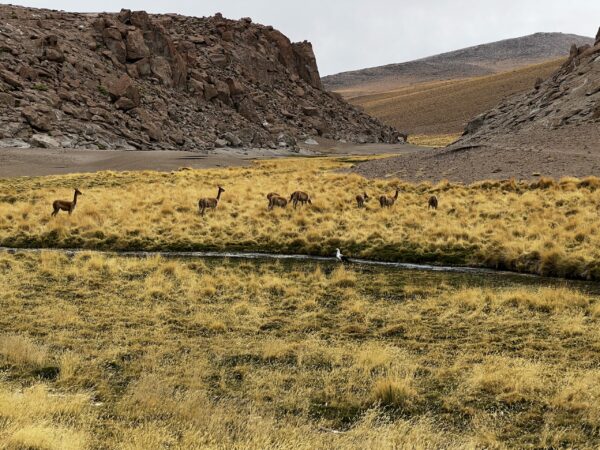 Accommodations
There are some truly incredible accommodations available in the Atacama Desert, each of which boasts a unique character and ambiance. No matter where you choose to stay, you can expect delicious food, wonderful guiding, and scenic surroundings. Most properties in the Atacama offer a select number of excursions each day, on a shared basis. Every evening the guides explain the following day's options and you choose what is of most interest. For those who want additional flexibility in planning activities, it is recommended to book a private guide.
The Atacama Desert was a great addition to my Patagonia trip and I'm already yearning to return!