Costa Rica is home to about five percent of the world's species. That's more than 500,000 different creatures, concentrated in a country the size of one-fourth of Minnesota! It is certainly a lot of bang for your buck and means that when visiting, which Rachel David and I did this past May, you're destined to see a diverse array of animals, birds, insects, and other flora and fauna.
Rachel and I began our trip with a stop on the Osa Peninsula, located on the Pacific Ocean in the southern part of the country, near the border with Panama. Our first first morning, we woke up to the sounds of the tropical rainforest, the monkeys and birds welcoming us to the day. Howler monkeys in particular let us know their authority. For those who've never heard one, howler monkey noises are similar to what I believe a pterodactyl would sound like. At any moment, I thought a dinosaur might emerge from the dense forest and show itself. In addition to howlers, there are also three other monkeys in this region: spider, white-faced and squirrel. They are easy to spot because there are such high numbers in the area.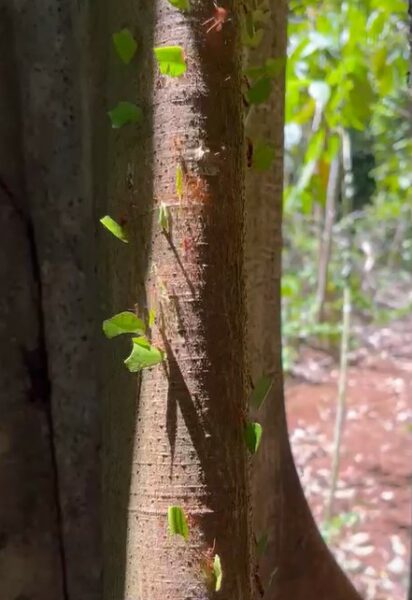 We also participated in several hikes on the peninsula, each of which allowed us to take a deep dive into the area's wildlife and forest ecosystem. The Rainforest Ridge Hike followed a manicured path down along the ridges of primary and secondary forests. The first thing that caught my eye were the leafcutter ants. As the name suggests, these ants cut leaves and carry them back to their mounded nest. They move in such an orderly fashion, you can easily identify where their nest is located. Their paths and traffic flow were fascinating to watch as hundreds of ants worked together in harmony.
The Wild Waterfalls Hike along the Carbonera riverbed was unique in that it included both land and water. At certain times of the rainy season, this hike is not offered due to fast and/or high currents. Along the way, we visted two different waterfalls where we could swim and cool off in pristine waters.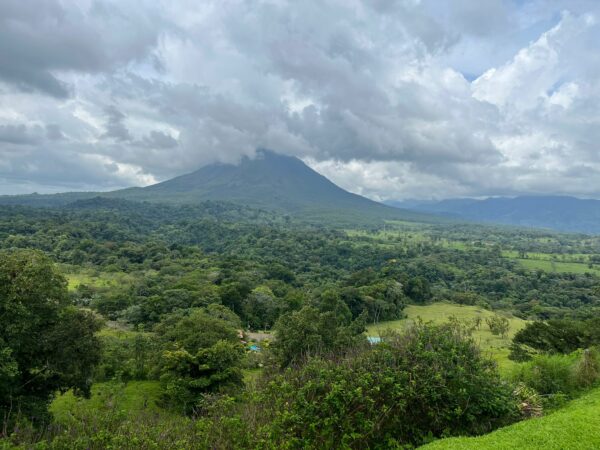 Moving on to Arenal Volcano Park, located three hours northwest of San Jose, we entered an entirely new ecosystem, one situated in the middle of the country, between the Pacific Ocean and Caribbean Sea. While here, a visit to the Hanging Bridges was not to be missed. It was amazing to stand on bridges suspended from the trees and to walk high above the forest floor. From these bridges, all of various heights, you are given different vantage points of the surroundings and are able to get up close and personal with what lives high off the ground. While crossing, we spotted birds, blue jean dart frogs, sack bats, whip tail lizards, and lots of insects.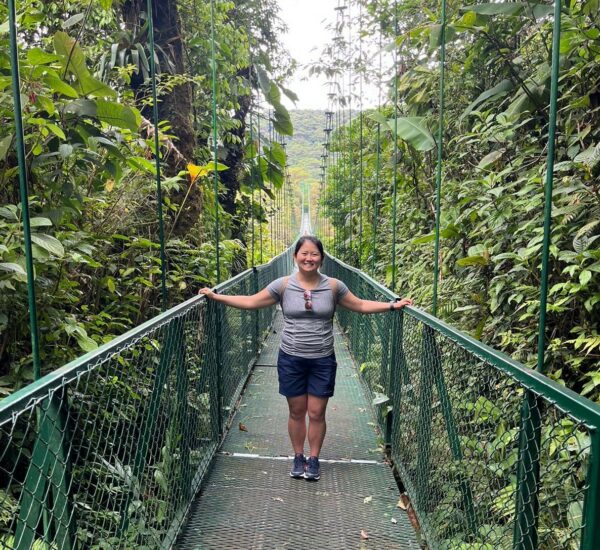 Our next stop was Monteverde's cloud forest, located in the northwest part of the Costa Rica. Upon arrival, we set out on a night hike which started around dusk, roughly 5:30pm. Flashlights were handed out to each person and they proved a necessity in the pitch-black conditions. One of the first sightings we had was a side-striped viper snake holding perfectly still in its kill position. Evidently, these snakes can maintain that stance for up to a month if they are patient enough (and hungry enough, too). Additionally, we saw rain frogs, centipedes, pygmy frogs, orange knee tarantulas, leopard frogs and more. Truthfully, I wasn't looking forward to this activity, as snakes and amphibians give me the heebie jeebies; but I'm glad I did. Often times, these nocturnal creatures don't come out during the day, so in order to spot them, you have to venture out at night.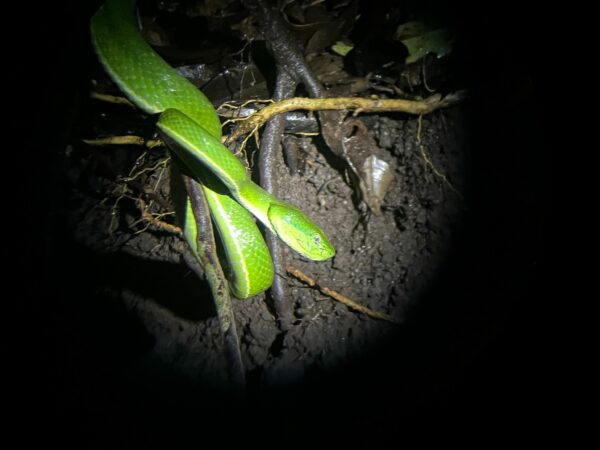 Monteverde's Selvatura Adventure Park also had hanging bridges and a few special wildlife sightings like the three-wattled bellbird, motmot and quetzal. While I've never been a birder, the guide's explanations, the way in which he described what the birds were doing as they went back and forth from their nest and/or looked for mates, made me appreciate these creatures more.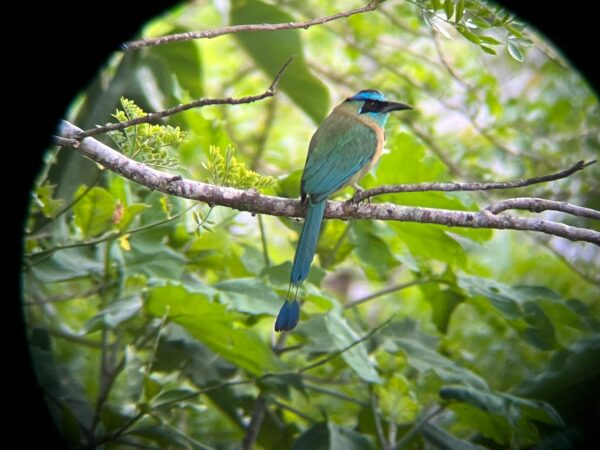 The rich animal life and the nature-centered focus of Costa Rica made me feel more connected to the world, and  I look forward to the next time I can return to see even more. Who knows what new organisms will be discovered in the future!