I have loved South America since my first visit in 2001. Over the past 17 years, I have explored the continent in depth, from Colombia down through Chile on the western side, and from Argentina back up to Brazil on the eastern. Somehow in all those years and dozens of trips, I never made it to Bolivia…until this past November.
Bolivia is a natural crossover point, connecting Peru to the north and Chile to the south. For those travelers with a bit of extra time and a spirit of adventure, this is a perfect add-on. My favorite aspects of traveling are culture and nature, and Bolivia did not disappoint on either front. It is by no means a five-star destination, but it's as original and authentic as it gets.
My exploration began on the southern shores of Lake Titicaca, just a few hours' drive from La Paz, but also easily accessible by crossing overland (or over water) from Peru. The Aymara people live on the shores and small islands which dot the lake, and while everyone relies on the surrounding water for their existence, each village is different from the next when it comes to traditions, clothing, and style of homes. Some reside in simple wood or stone structures, while others live in reed huts. I was greeted with sunny skies and clear blue water, which made the ride from place to place aboard the hydrofoil boat (which is essentially raised on skis above the water when it reaches cruising speed) calm and comfortable. The many flowers and textiles found here add to the palate of colors that make this area such a lovely work of art.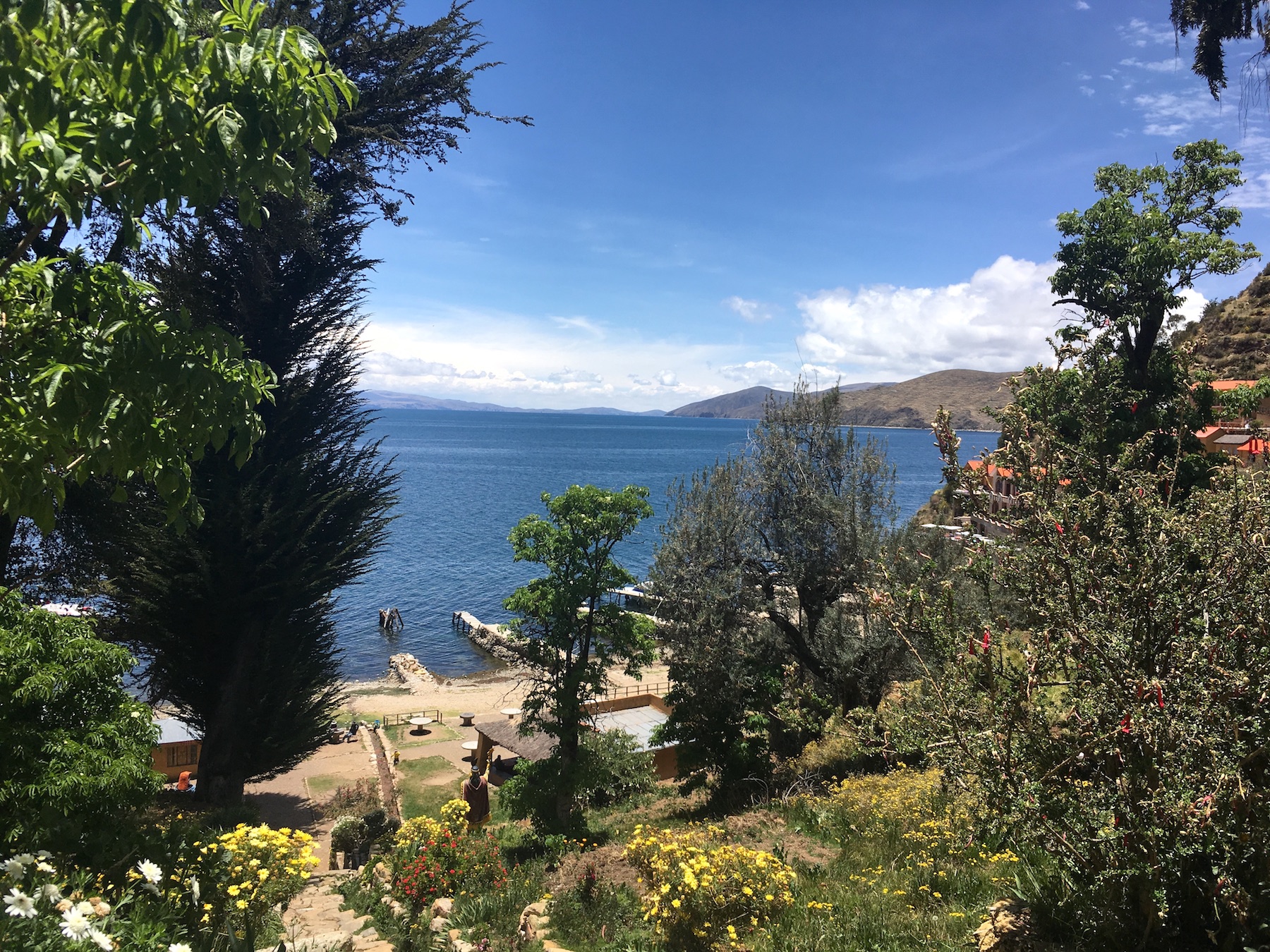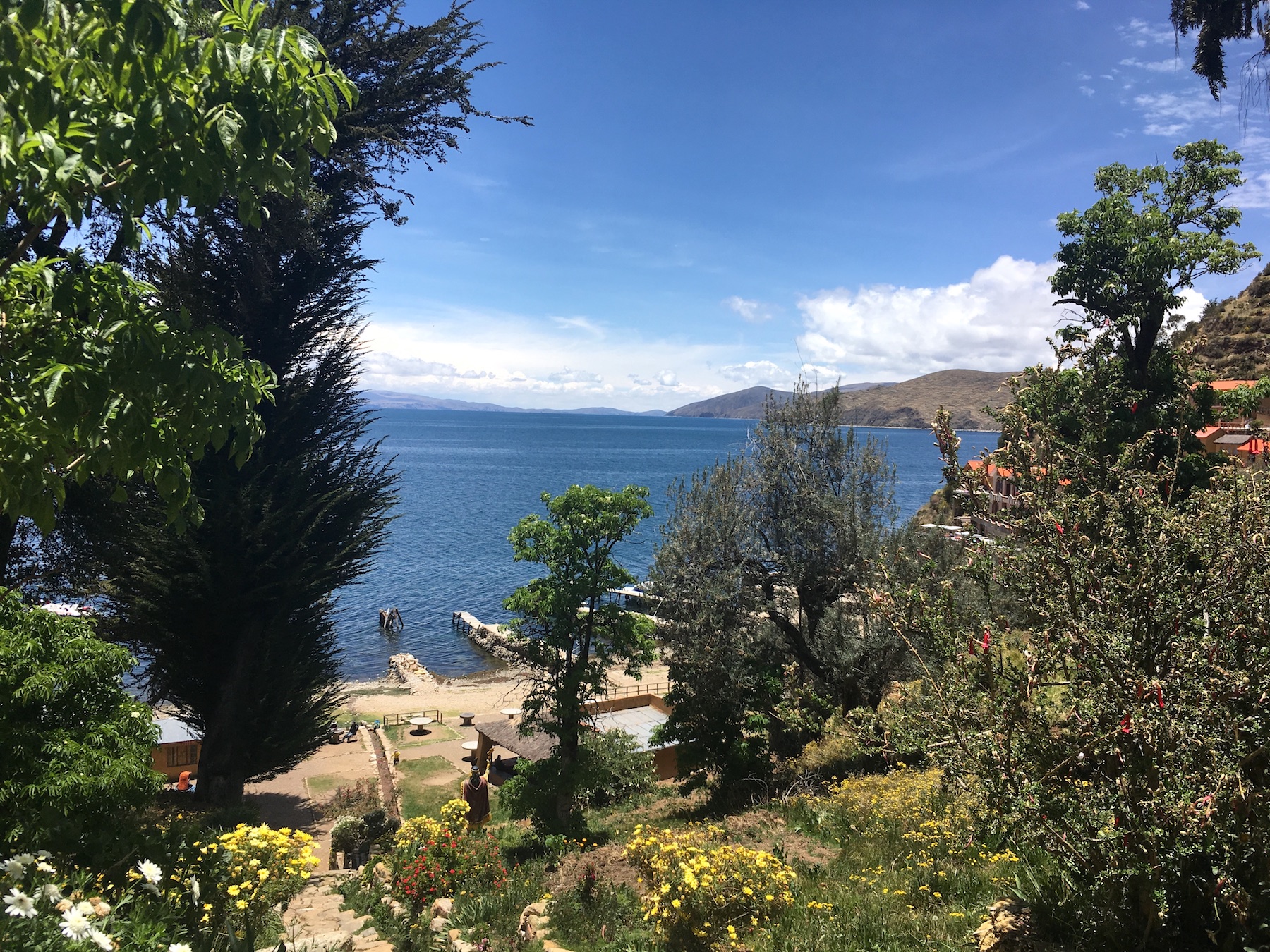 The city of La Paz offers quite a contrast to the tranquility of the lake, but La Paz is rich with history and tradition. Many of the city's residents have come from the surrounding countryside in search of opportunity, so its population is diverse and its offerings plentiful. Here you can enjoy everything from the mysterious, exotic (and sometimes cringe worthy!) items for sale at the famous Witches Market, to modern, chic restaurants highlighting the wide range of food found throughout the country. Traversing the city from its lowest to highest point (about 3,000 feet difference in elevation) is made easy with the system of cable cars that crisscross overhead, used for commuting.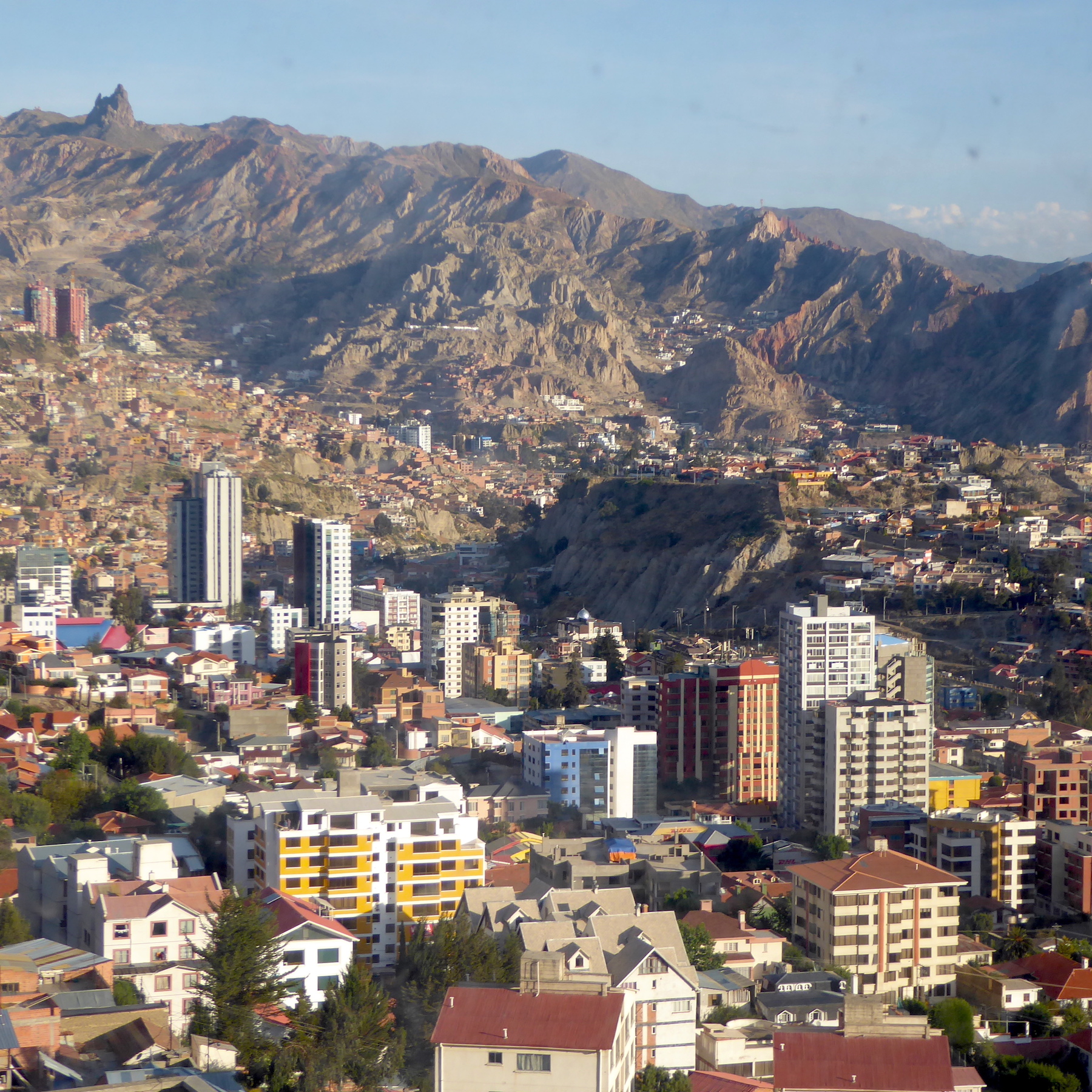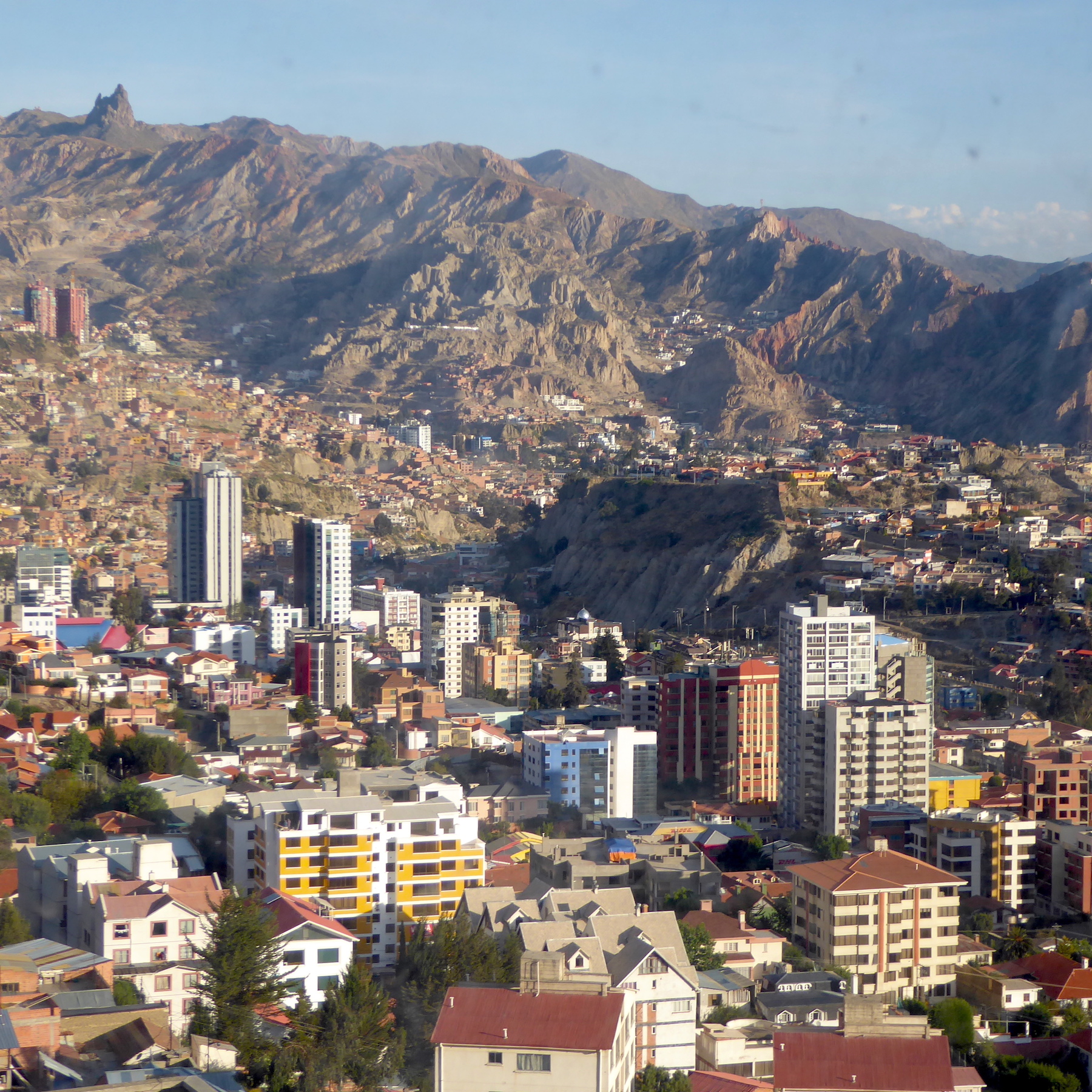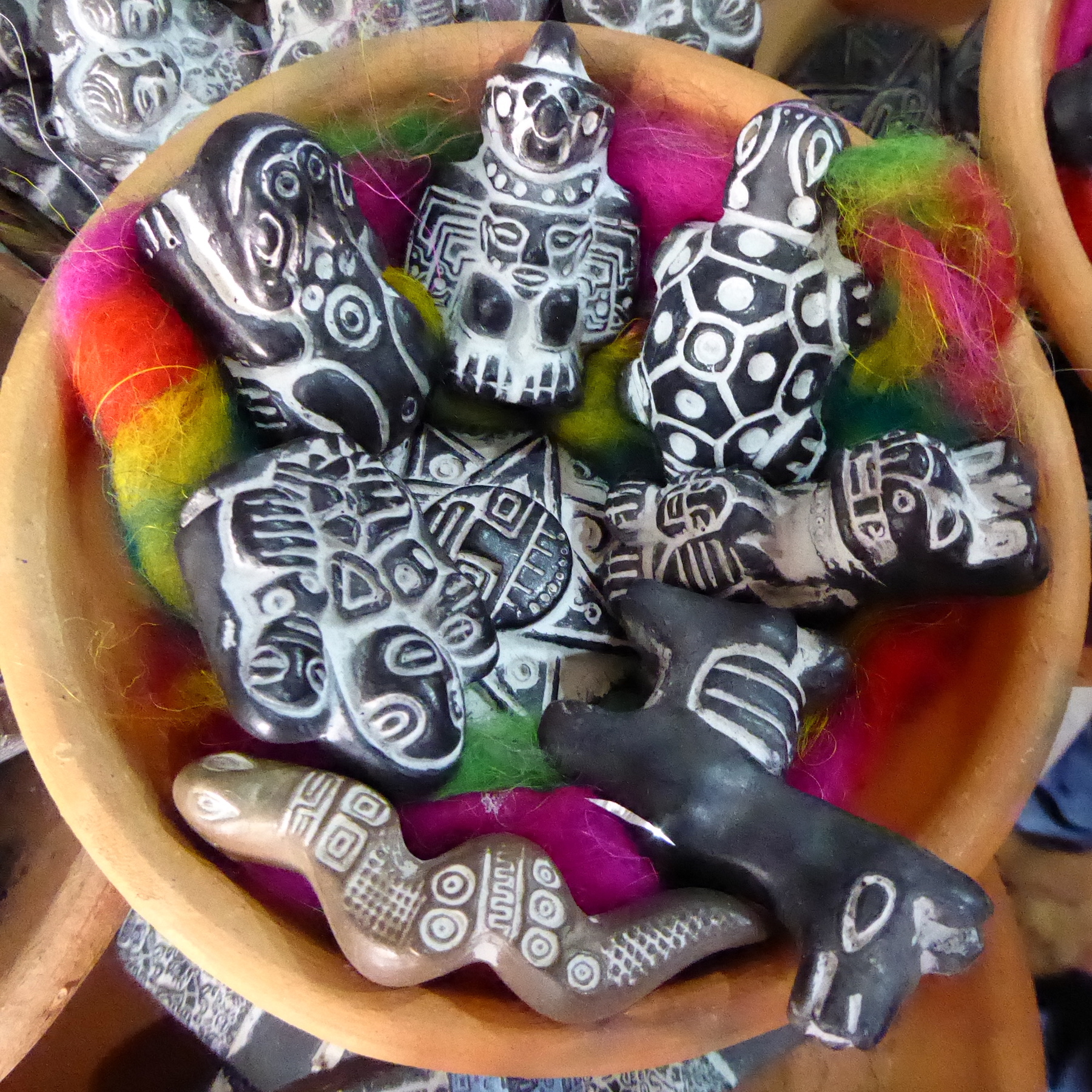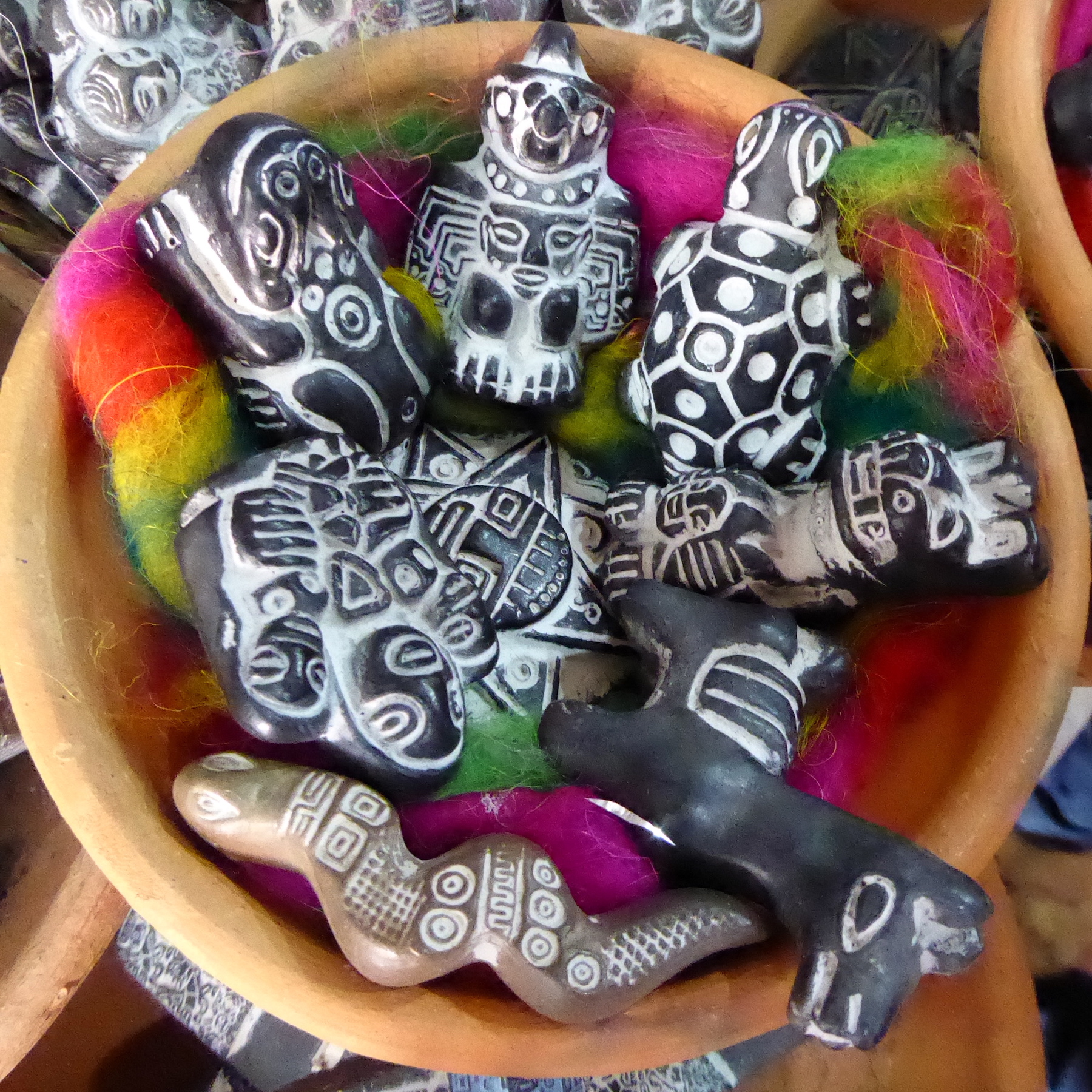 The charming town of Sucre provides a nice respite from the hustle and bustle of La Paz. With its cobbled streets and lovely colonial architecture, it certainly ranks up there with the prettiest cities I've seen in South America. A quaint central plaza, quality museums, and a variety of boutique shops and restaurants round out the experience here.
The Uyuni Salt Flats in the southwestern corner of Bolivia are so massive they can be seen from space. Covering an area of over 4,000 square miles (or slightly smaller than Connecticut), the scale is almost impossible to grasp. Sitting at an altitude of nearly 12,000 feet, these are some of the world's most remote and spectacular landscapes, yet the difference in elevation across the flats is so slight (less than one meter), it is used to calibrate satellites. The sky at night overflows with stars, and the silence is like nothing I've ever heard.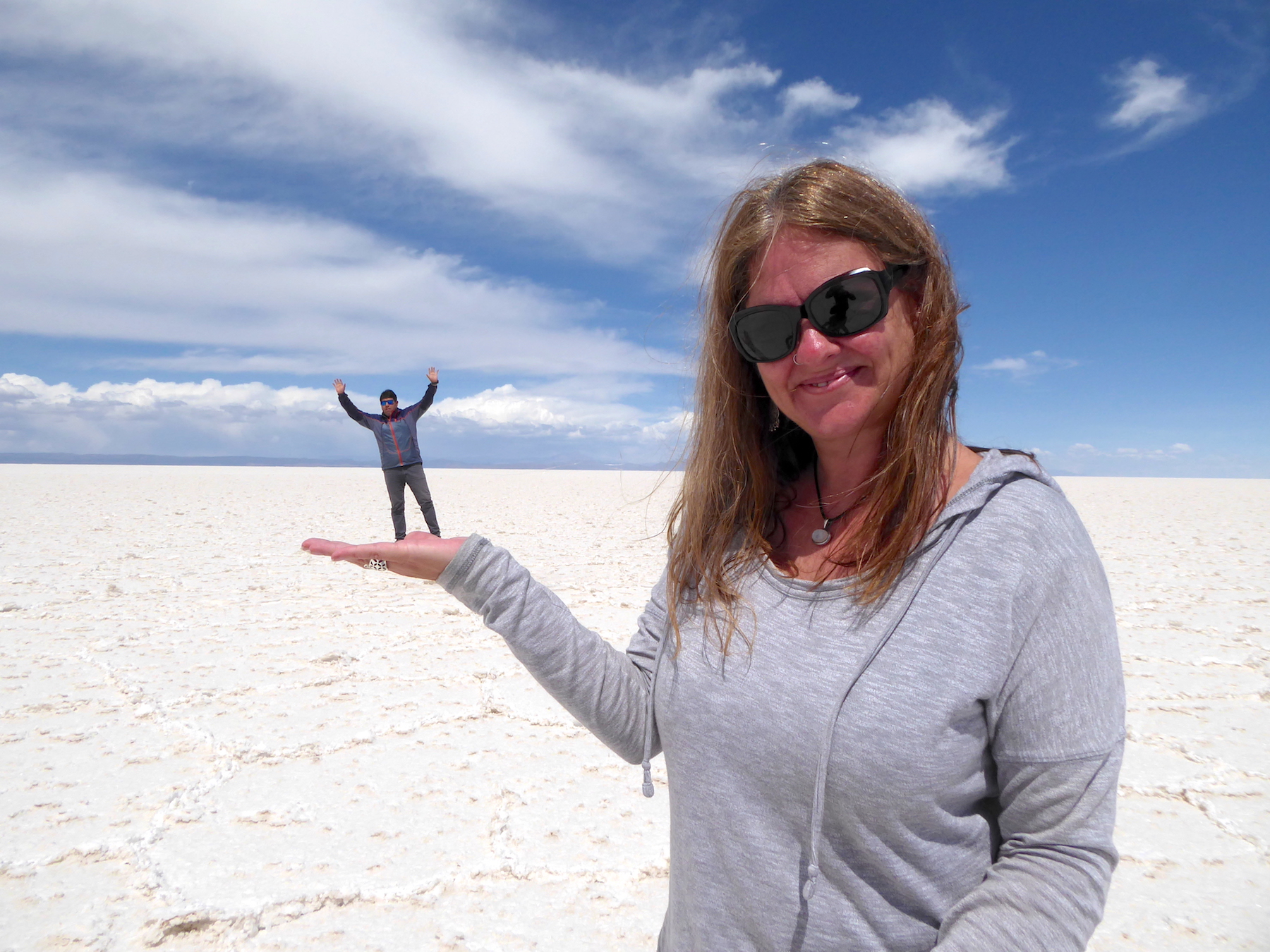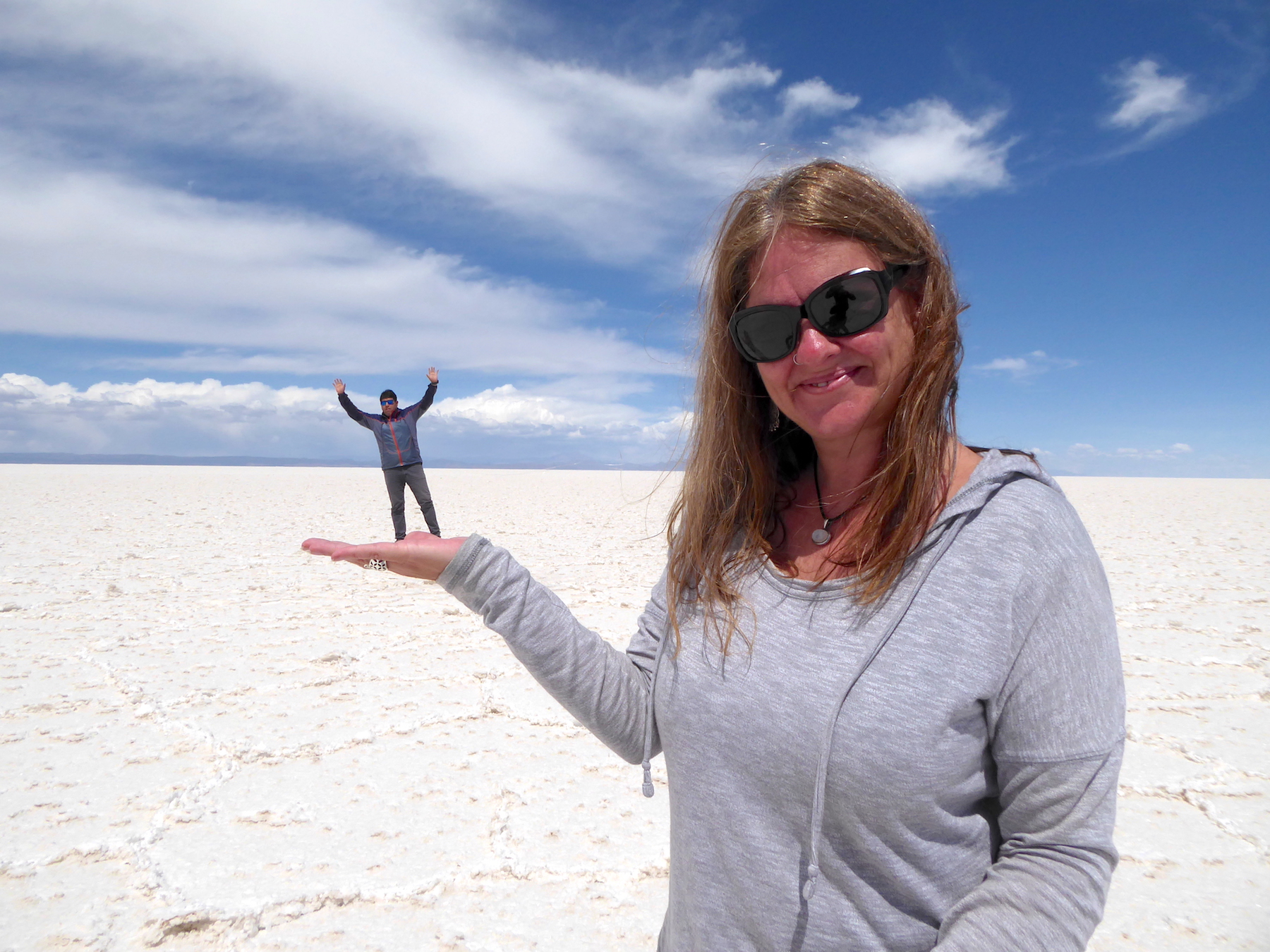 Traversing the flats by car is an adventure in itself, as the drivers seem to have an internal GPS to find their way across the endless field of white. After a day of exploring, some visitors choose to stay in hotels made of salt on the outer edges of the flats, but I was lucky enough to sleep in an Airstream Camper right in the middle. Modified to offer all the creature comforts (including heat, AC, hot water shower, and minibar), this was one of the most epic and comfortable nights I've ever spent traveling. With my own personal chef, bicycles for exploring, and one of the world's great wonders outside my door, I couldn't have asked for more.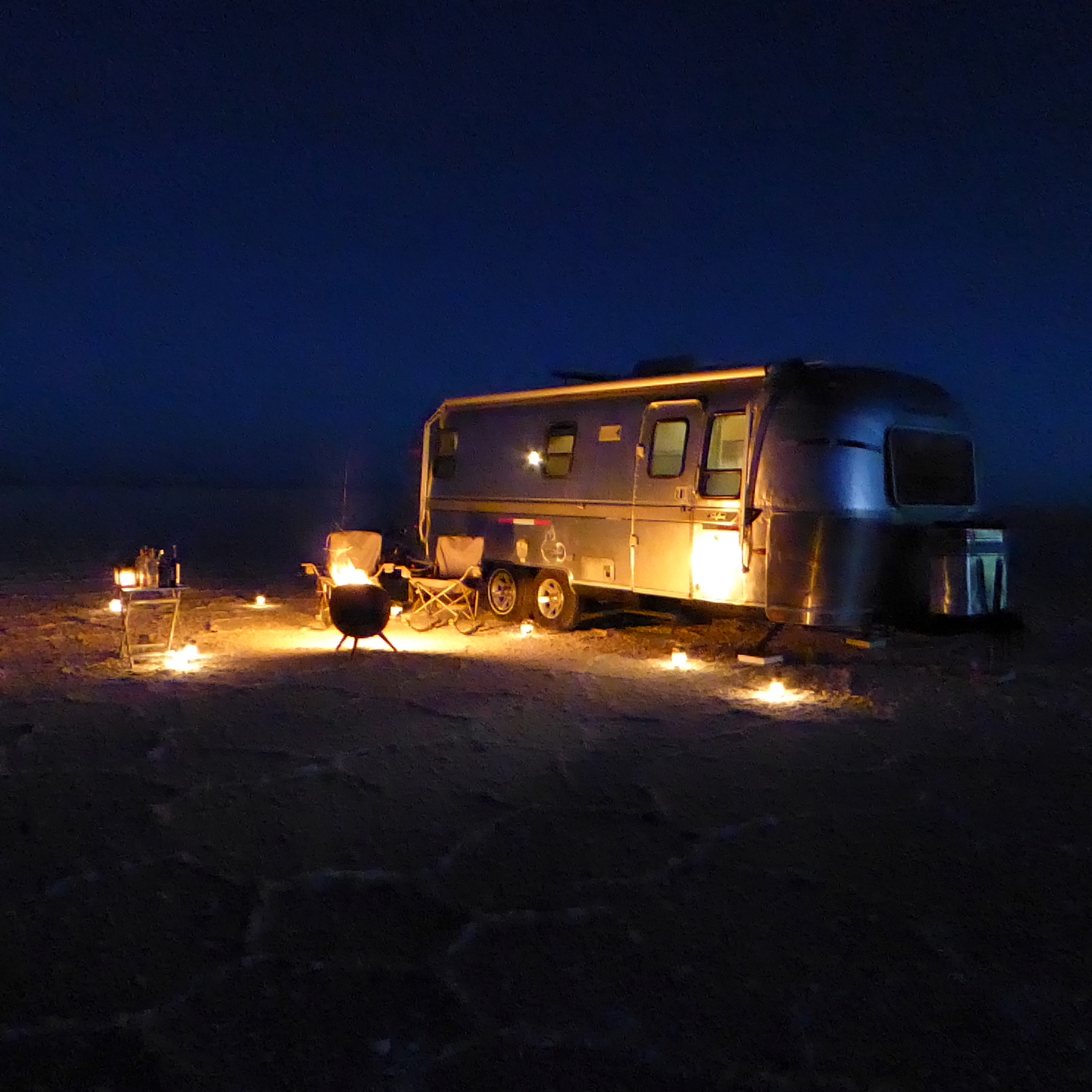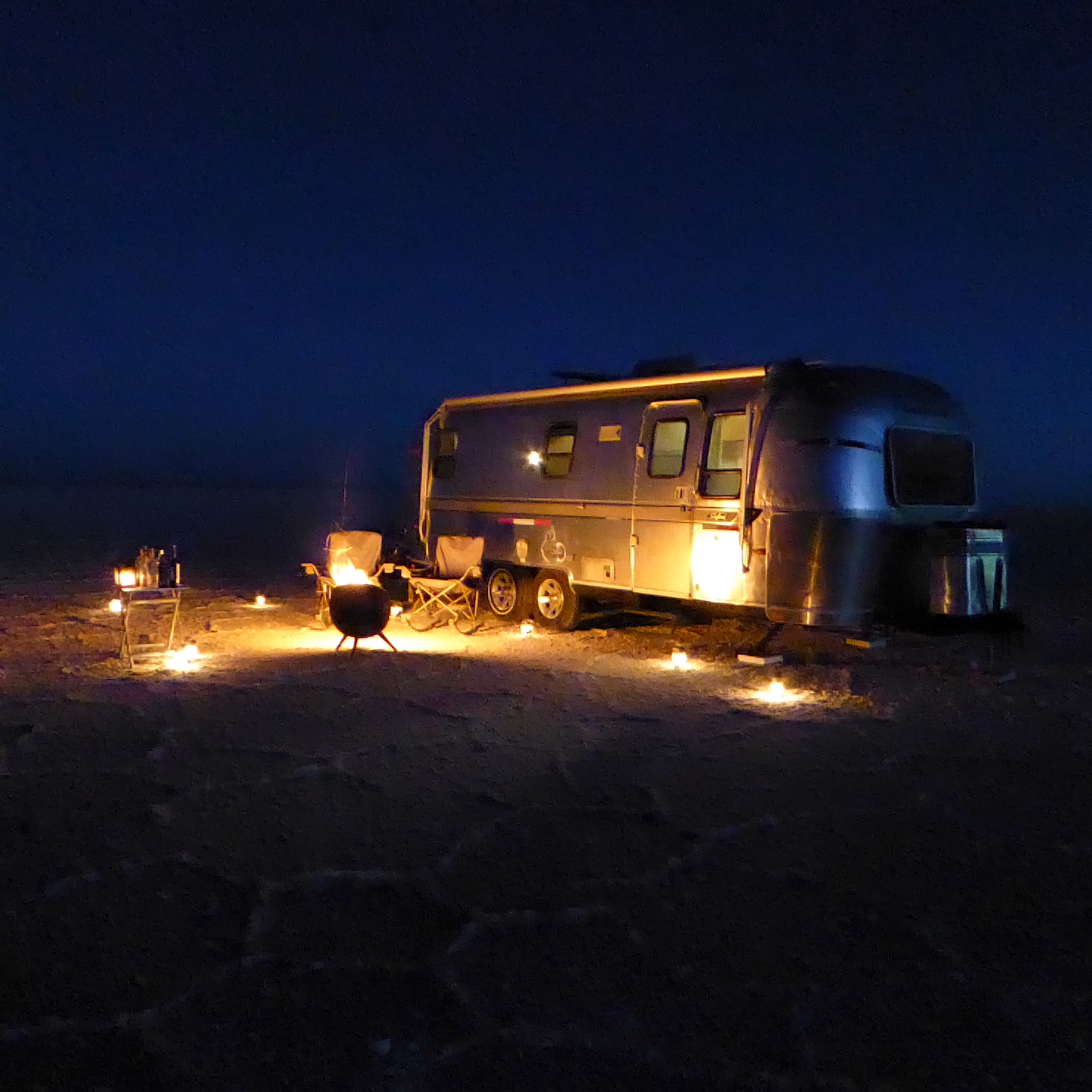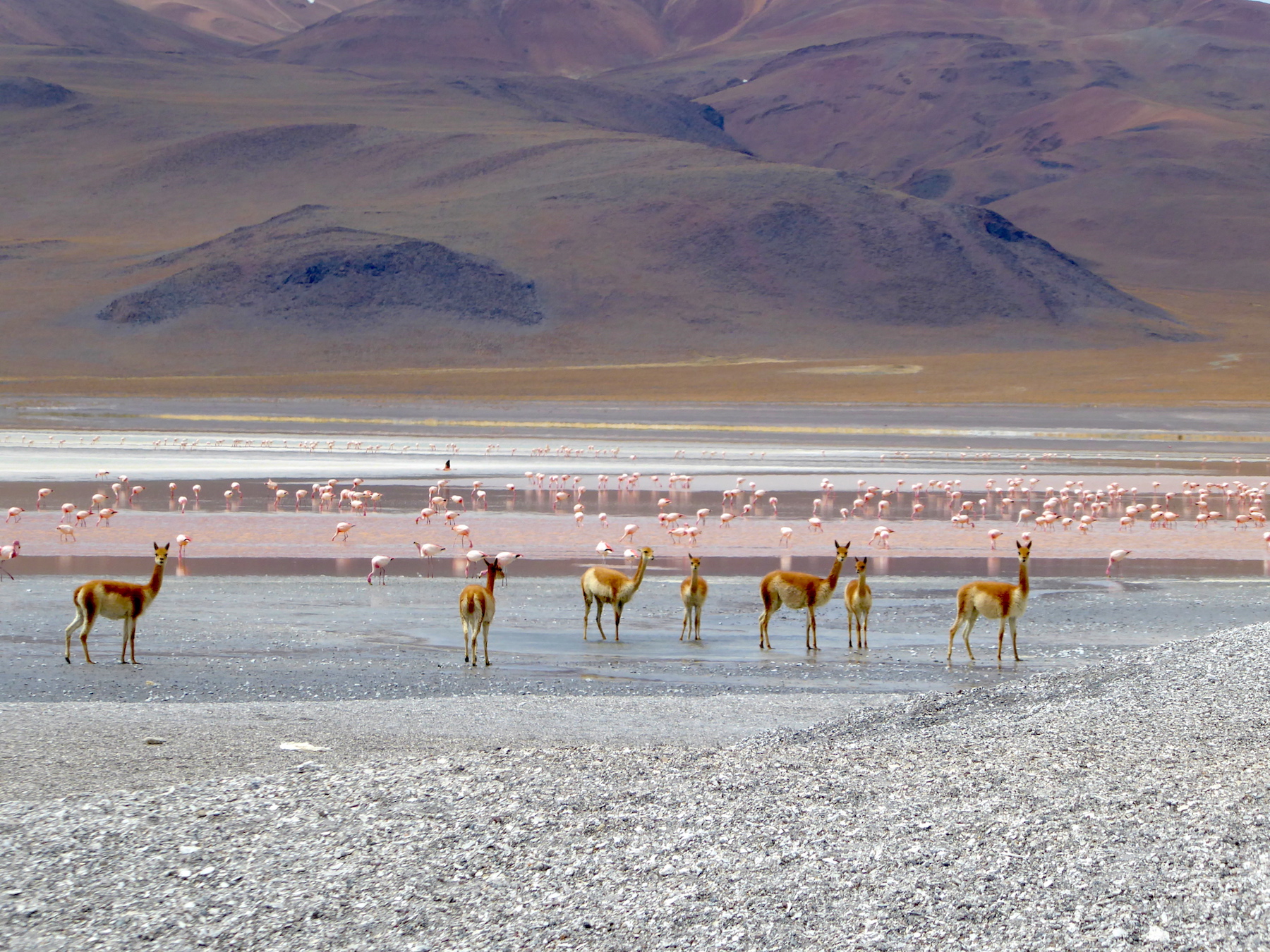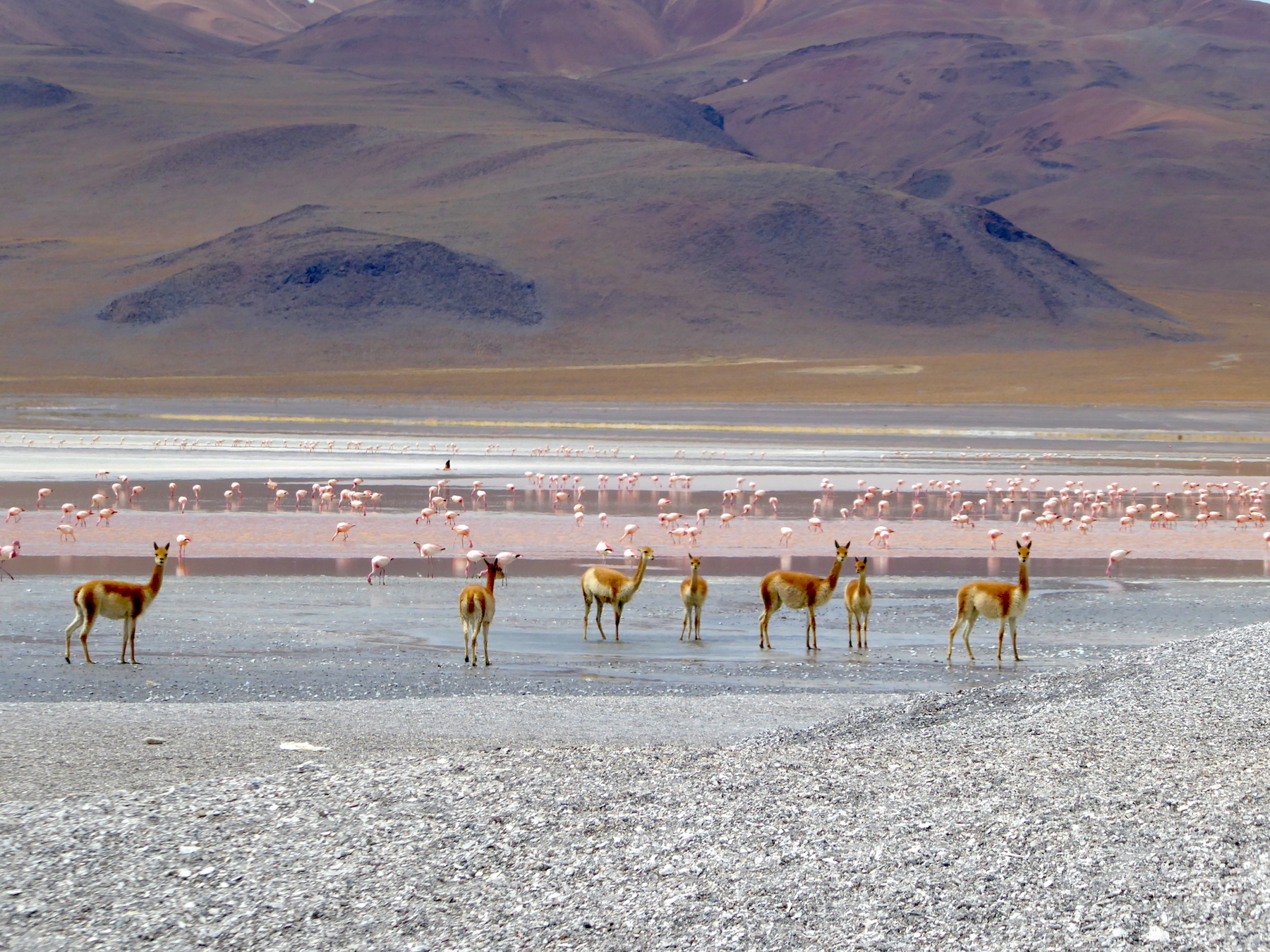 From Uyuni, we headed south by road across the border to Chile, stopping along the way to see high altitude lakes of green and red, colored by the region's distinct mixtures of minerals and sediments. Finally, we transitioned into the volcano-flanked dry desert of Atacama and luxury adventure destination of San Pedro, marking the perfect end to my first journey through Bolivia.