Both Dubai, United Arab Emirates and the Maldives offer excellent additions to an African or Southeast Asia adventure, and both are now open for travelers! Product manager Dianna Upton shares a couple of her favorite spots in both destinations, along with a few of their current specials.
Dubai, UAE
Dubai is one of the most cosmopolitan cities in the world and has become both a travel hub and vacation mecca in the United Arab Emirates. Now home to the Burj Khalifa, the tallest building in the world, Dubai has come a long way from the humble coastal village it once was. From its fascinating urban experiences, to its breathtaking coastlines and beautiful nearby desert dunes, there is no shortage of unique activities to keep you busy in this fabulous destination.
One&Only Royal Mirage
Set on 65-acres of lush gardens in the heart of New Dubai, you will find One&Only Royal Mirage to be more of an oasis, than a mirage! Paying homage to traditional Arabian style architecture, you'll enjoy manicured gardens, soothing fountains and lovely arches and domes. It will quickly become your sanctuary in this bustling city and you will relish the opportunity to return after a busy day of activities. One&Only Royal Mirage provides you with nine phenomenal dining options onsite, a mile-long stretch of beach and four swimming pools. Generous sections of the property are set aside for both adults and families, ensuring you will find just the right spot to enjoy your stay. Luxurious accommodations and amenities are complemented by One&Only's incredible flair for hospitality.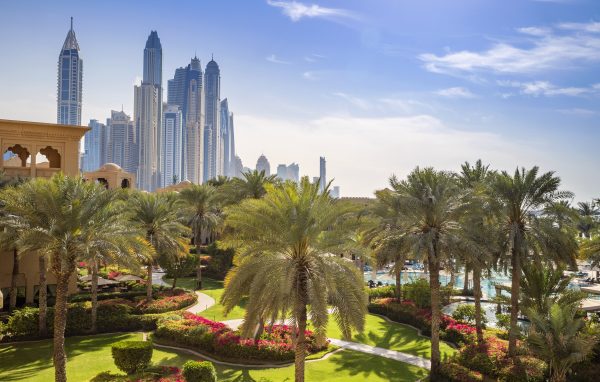 JA Ocean View Hotel
Situated on one of the most popular beaches in the UAE, the five-star JA Ocean View Hotel offers the best of both worlds: visitors are steps away from the gulf and just a short walk to the bustling city action in Dubai. Experience sea-view rooms and enjoy the hotel's five restaurants and bars. Explore the city on a leisurely afternoon of window shopping and people-watching, or stay close to the hotel to enjoy the infinity pool and nearby sandy beaches.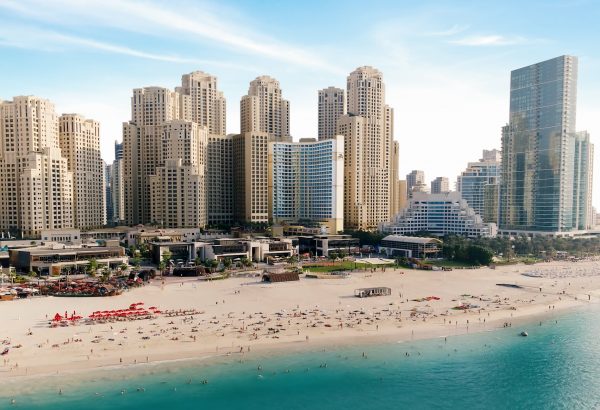 The Maldives
There are few places in the world that can beat the miles of beaches along the almost 1200 islands that make up the Maldives. As you may expect, water sports abound and visitors revel in the Maldives' natural beauty as they surf, snorkel, dive and explore the beautiful water. The islands offer countless opportunities for boating, walks, cuisine, culture, history, and more.
One&Only Reethi Rah
One&Only Reethi Rah is set on its own private island and boasts 12 exquisite beaches, eight world-class restaurants and countless activities to appeal to all tastes. The tropical escape offers luxury beach and over-water villas to ensure your comfort and maximize the natural beauty of your surroundings. Pamper yourself in the spa, relax on the beach or indulge in one of the land- or water-based activities. Try more traditional watersports such as canoeing, kayaking and fishing. More adventurous travelers can try their hand at a Flyboard or ride a Seabob. The options are almost endless!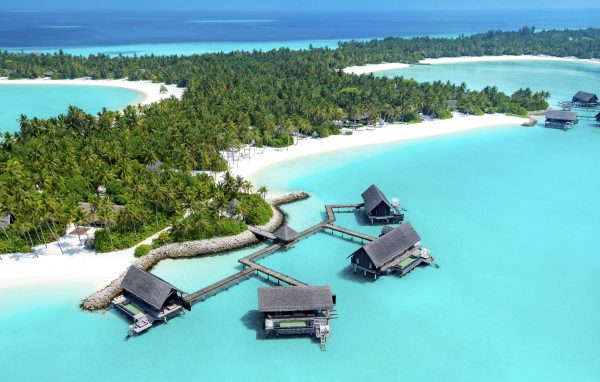 Vakkaru Maldives
Lying within the UNESCO Biosphere Reserve of Baa Atoll, Vakkaru Maldives is a secluded reef island with incredible ocean views, soft white sand beaches, and unique marine biodiversity. Featuring beach and over-the-water accommodations, you will love the comfortable luxury of your home away from home. Indulge in a wide variety of water activities, including diving, snorkeling, jet skiing, parasailing and more. Dine at one of the island's five restaurants, featuring dishes from Europe to Asia. Rejuvenate at the Merana Spa, featuring over water treatment rooms, or simply relax on the beach.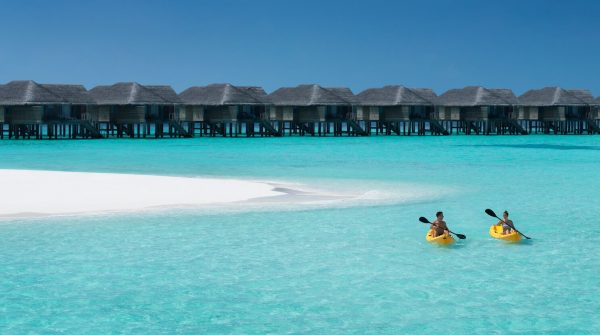 Travel associate Megan Serres visited both destinations and shares her experiences in her travel blog.