I've always been a big advocate of enjoying safaris outside of the vehicle. Activities such as walking, biking, canoeing and equestrian safaris allow travelers to immerse themselves into the natural environment sans engine rumble and exhaust fumes.
Although I am not an avid rider, I do know how to ride and always look forward to camps and lodges that specialize in equestrian safaris. On horseback, you can cover more ground than you can on foot and reach areas sometimes inaccessible by even the most capable safari vehicle. Often, one can get quite close to wildlife as the shape of the horse and its movement will disguise the human rider.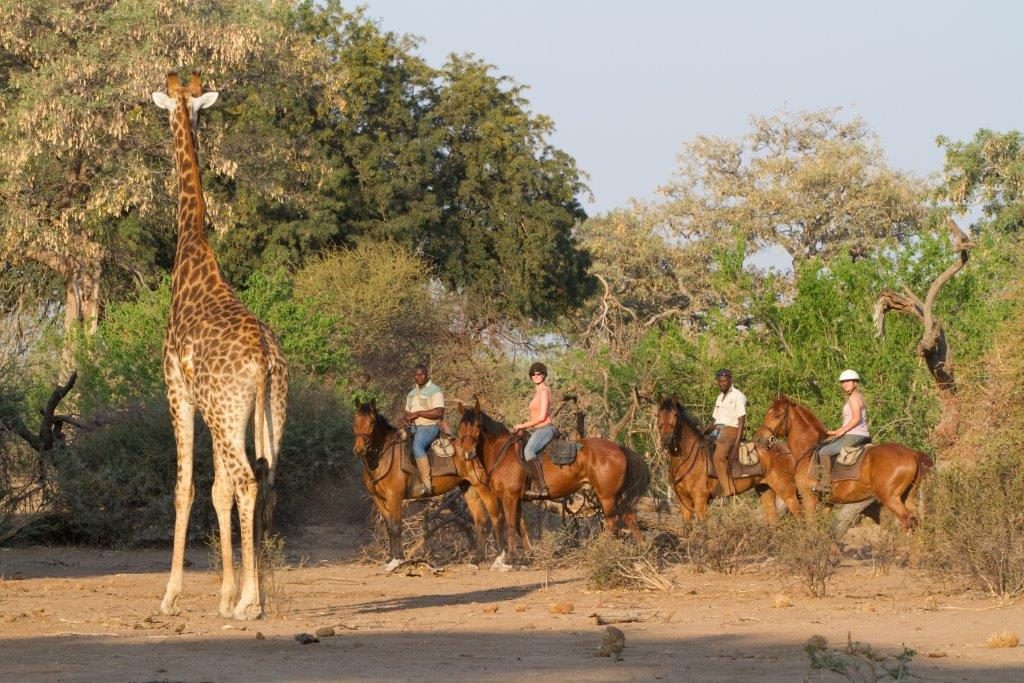 There are varying types of riding safaris across Africa depending upon your experience. For the novice or new to riding, casual guided outings can be arranged for one to two hours. These are more intended for the scenic experience than wildlife spotting as the guides avoid situations in which you will have to calmly manage your horse in case it gets spooked by something in the field. But you will likely see things like zebra, giraffe etc. Novice riders won't be able to traverse areas dense with buffalo, elephants, rhino, or big cats, but just imagine yourself moving aside a journey of giraffe! For the more experienced, there are dedicated riding programs where camps are set up for you and your horse, during which you actively search for wildlife.
For riders traveling with non-riders, I recommend a lodge-based program, in which riders can slip away for a morning/afternoon expedition while the remaining members of your party enjoy other activities on offer.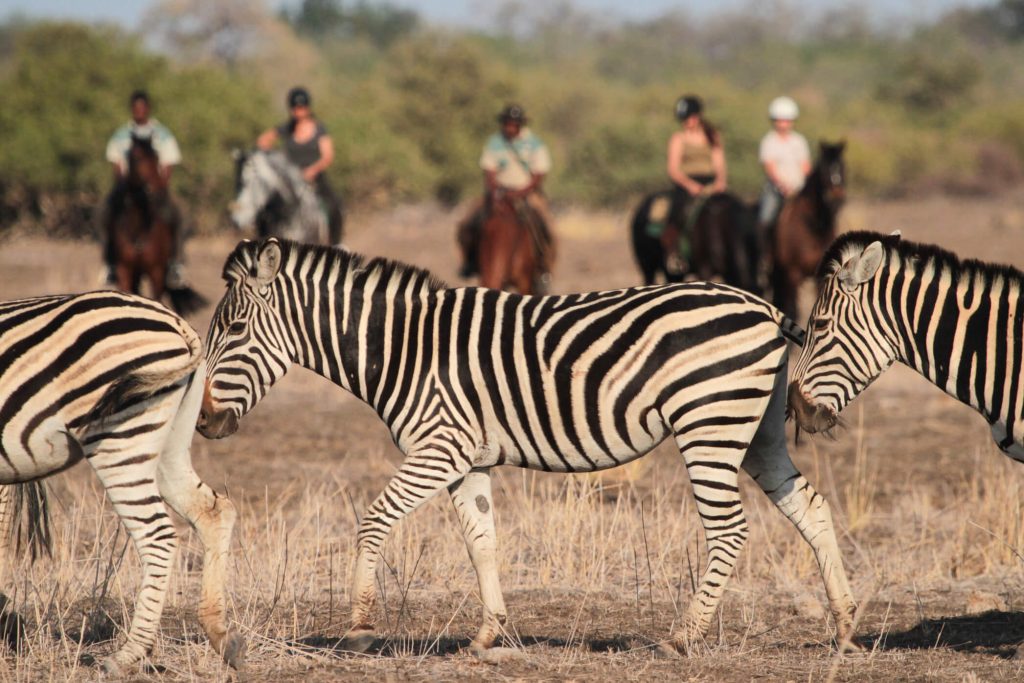 From personal experience, a few of my favorite areas to ride are: Ol Donyo Lodge in Kenya, Mashatu and Okavango Horse in Botswana, and Tswalu in South Africa. I've also had great feedback from clients who have experienced horseback safaris in Borana Lodge and Lewa Wilderness in Kenya.
Being on safari can be so much more than viewing wildlife from the comfort of your vehicle. I encourage you to seek experiences that will diversity your trip and allow you to be more interactive and immerse yourself into the African Bush.