What is the Pantanal?
Located in the Mato Grosso state of western Brazil, and spilling into Bolivia and Paraguay, the Pantanal is the world's largest tropical wetland. Covering more than 60,000 square miles, the ecosystem is a downward sloping basin that collects run-off from the Paraguay River and its tributaries, creating an enormous internal river delta, similar to Africa's Okavango.
The name Pantanal comes from the Portuguese word pantano, which means swamp, and the al suffix which means abundance. When combined, the word means "big wetland" or "big swamp."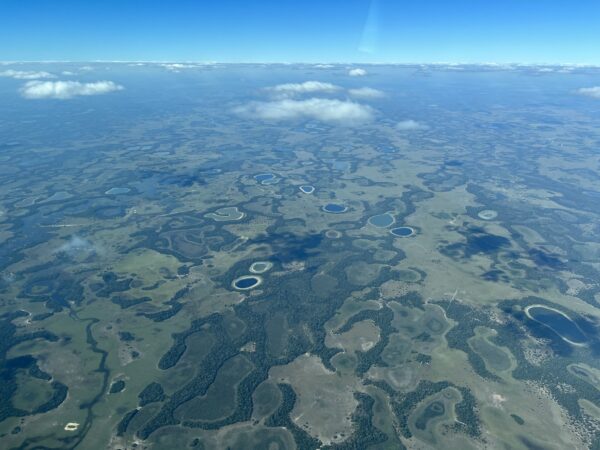 When is the best time to visit?
During the wet season of November through March, this large depression in the earth floods, making some areas impassable. From April through June, water levels begin to recede. July kicks off the Pantanal's dry season, which runs through October. This window of time is prime for accessing the region and spotting its world-famous fauna. You can also combine a visit to the Pantanal with other parts of Brazil, including Iguazu Falls, Ibitipoca, the Amazon Rainforest, and Rio de Janeiro, where the daytime temperatures this time of year are in the comfortable 70s Fahrenheit.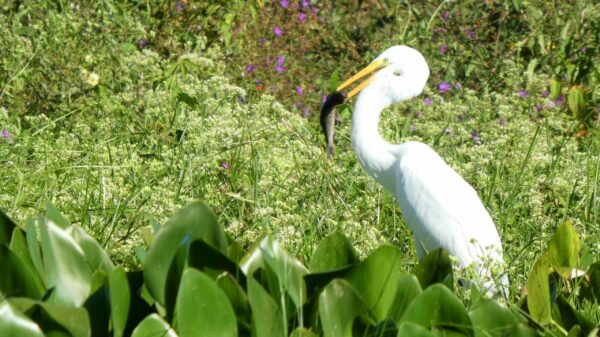 What kind of wildlife will I see?
The Pantanal boasts an immensity of wildlife, with more than 1,000 different animal species. While exploring, you have the chance to find mammals (like tapirs, armadillos, capybaras, and peccaries), reptiles (like caimans and anacondas), and birdlife (including hyacinth macaws and jabiru storks). The giant river otter, maned wolf, and giant anteater are a few of the rarer mammal species found here. For big cat enthusiasts, there is no better destination in South America, as the Pantanal is also home to the continent's largest population of jaguars.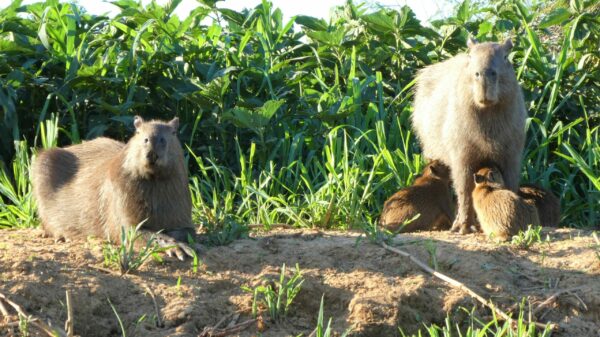 What can I do and see in the Southern Pantanal?
The southern Pantanal is accessed via Campo Grande. The best lodge in the south, and arguably the entire Pantanal, is Caiman Ecological Refuge. Caiman's property spans more than 200 square miles, combining a traditional cattle ranch with an ecotourism project aimed at conserving and protecting the area's vegetation, wildlife, and culture. While jaguars have historically been hunted in this area, Caiman provides a safe refuge and corridor to connect larger swaths of land so that they can live freely and roam without threat.
Following an African safari model, and with the help of the onsite Oncafari conservation project, over the last decade Caiman has managed to habituate resident jaguars to the presence of both people and vehicles, allowing visitors to see these majestic creatures up close and personal. This lodge attracts and employs some of Brazil's best wildlife naturalists and researchers, who work to create a fun and well-rounded experience for guests.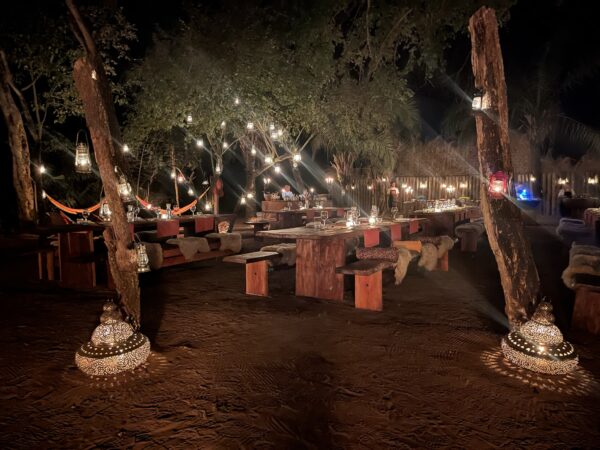 Caiman has three lodges on its property. Travel Beyond guests will love the upscale Casa Caiman with its well-appointed suites, swimming pool, indoor and outdoor lounges, bar, and dining pavilion. Two smaller satellite lodges, each with 6 bedrooms, are available for small group buy-outs. Activities at Caiman include safari drives, nature walks, canoeing, horseback riding, and optional participation in conservation projects with the Oncafari team of jaguar researchers and member of the Hyacinth Macaw Institute.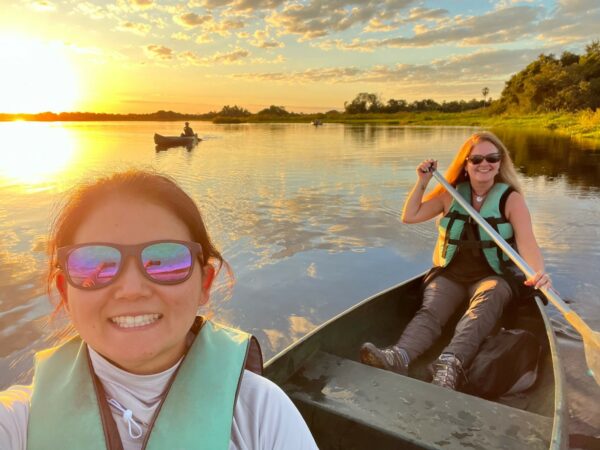 Caiman is the best "one-stop-shop" for those seeking a comprehensive Pantanal experience with limited time.
What can I do & see in the Northern Pantanal?
The northern Pantanal is accessed via Cuiaba, though it can also be easily connected with Caiman via small aircraft charter flight, an experience that provides a fascinating aerial view of the region. Lodges in the north are far more basic than Caiman, but this is nevertheless a worthwhile option, especially for wildlife photographers.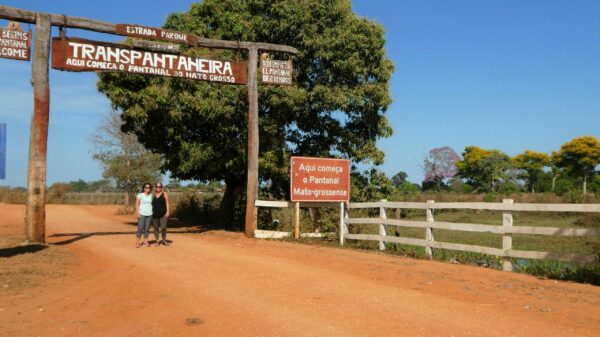 Situated on the riverfront and at the end of the famed Transpantaneira Road, Hotel Pantanal Norte Porto Jofre offers the best experience in the area. This family run lodge provides a well-located base with easy access to the Cuiaba River, which is a favorite habitat for jaguars. Unlike Caiman where exploration is primarily land-based, here you will take to the water to scan the banks for jaguars and other Pantanal wildlife. While larger boats can be seen packed full of people, this lodge boasts an impressive fleet of smaller, more eco-friendly speedboats to provide passengers with more space, flexibility, and mobility to find the best observation spots. Given the low banks along the river, this method of exploration facilitates wildlife encounters at eye level, which is especially appealing to photographers.
The accommodations at Hotel Pantanal Norte are simple, but clean and comfortable with en suite facilities and air conditioning. With an onsite professional chef, this lodge also offers some of the best cuisine in the region.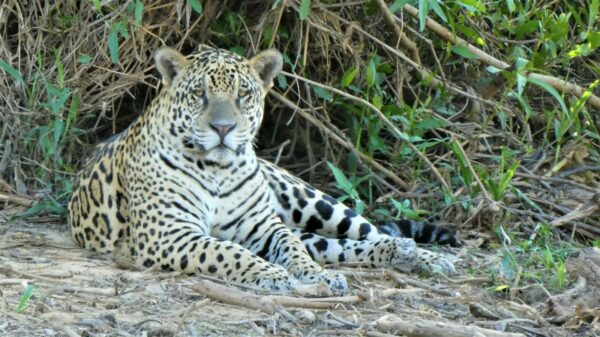 For those whose trip focuses on just the northern Pantanal, Hotel Pantanal Norte can be complemented with a stay at Araras Ecolodge. Also located along the Transpantaneira Road near the town of Pocone, this property provides a nice introduction to the Pantanal with miles of roads and trails for wildlife exploration by safari vehicle, canoe, horseback or on foot. While jaguar sightings here are unlikely, it is still possible to see a wide variety of Pantanal species from this simple but charming location.
The Pantanal is one of South America's greatest treasures and should be high on the list of travel destinations for wildlife seekers and photographers.