My colleague Joleen Soderberg and I were lucky enough to travel to Ecuador this past May. Even though most of our time was spent exploring the Galapagos Island (seven nights and an amazing experience), we were able to enjoy two magical days at Hacienda Zuleta, located in the breathtaking Ecuadorian highlands. To say that I had a great time at this working farm would be an understatement, as it has become one of my favorite properties to date!
Getting to Hacienda Zuleta
After visiting the Galapagos, Joleen and I returned to the capital city of Quito. Here, we were met by our guide and driver for a two-hour drive to the property. Most of the trip was along the beautifully developed Pan American highway which made for a smooth, comfortable, and easy ride. Our guide was extremely knowledgeable, sharing the story about the massive project to construct the highway, as well as facts about Quito, the Andean Mountain range, and the local food and culture.
We were also treated to dramatic view of the surrounding highlands. During the drive, we crossed over the equator twice and each time the guide had us use the compasses on our phones to see the latitude measure 0°0'0".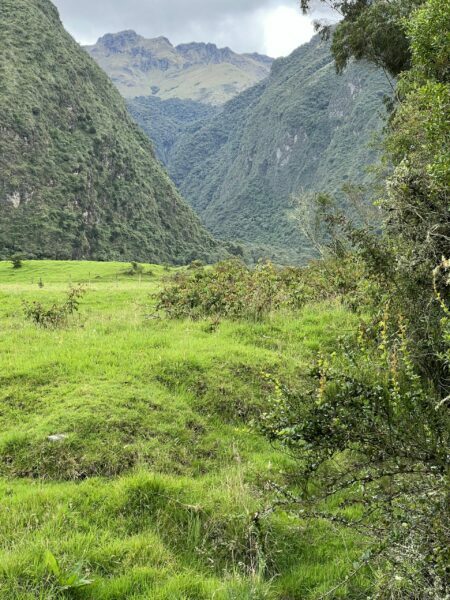 Staying at Hacienda Zuleta
Hacienda Zuleta and the surrounding community is full of history. Zuleta is a typical colonial hacienda, built by orders of the king of Spain at the end of 16th century. The working farm sprawls over 4,000 acres and has been owned and operated by the family of Mr. Galo Plaza Lasso, former president of Ecuador, for over 100 years. The Hacienda has always been a central part of the Zuleta area and today, the close ties with the local community are still clearly evident.
Hacienda Zuleta has 21 rooms, each of which is uniquely appointed with beautiful décor and its own wood-burning fireplace, stoked as often as you request. There are plenty of relaxing areas to sit, and a library filled with hundreds of fascinating old books from the family's personal library.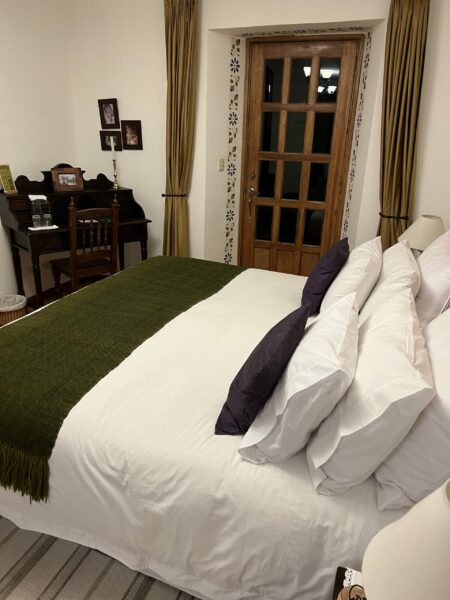 Outside, the property is full of flowers, gardens, native plants. You are welcome to explore the grounds as if you are family!
On arrival, you will meet your Zuleta host, who will introduce you to the property and the available activities. Based on your interests, they will work with you on timing and schedules for your stay. One important note:  Some of the experiences you choose may be led by a non-English speaking guide and others, like biking and hiking, are self-guided. If you'd prefer to have an English-speaking guide with you during these times, you will need to request a private guide who will travel with you to and from Quito. Your Travel Beyond Consultant can assist you with this request.
Experiences at the Hacienda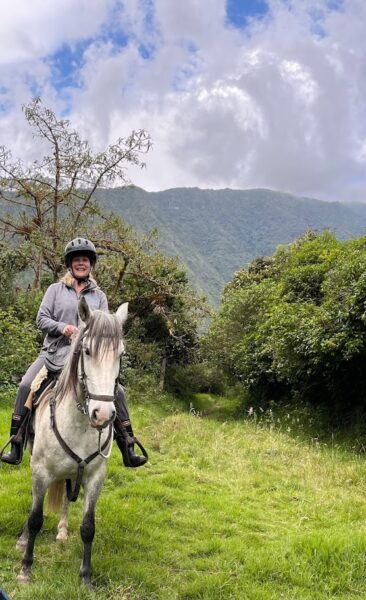 There is no shortage of activities in and around the Hacienda. There are many miles of self-guided hiking trails that bring you through the property's stunning landscapes. You can also horseback ride on the farm's own beautiful Zuleteño breed and regardless of ability level, there is a horse for you. Bikes are also available if you prefer! Cooking classes will let you try your hand at authentic Andean meals, using cheeses and vegetables produced right on site. You might also consider an embroidery class, trout fishing or bird watching before relaxing by a bonfire to cap off your day.
One of our highlights was a visit to Zuleta's Condor Husai program, a nationally and internationally recognized conservation initiative focused on protecting the critically endangered Andean Condor and other at-risk species in the region. Through education, the program strives to increase awareness and grow the population of these animals. A trip to their Condor Center helps visitors understand the importance of all endangered species to the Andean ecosystem.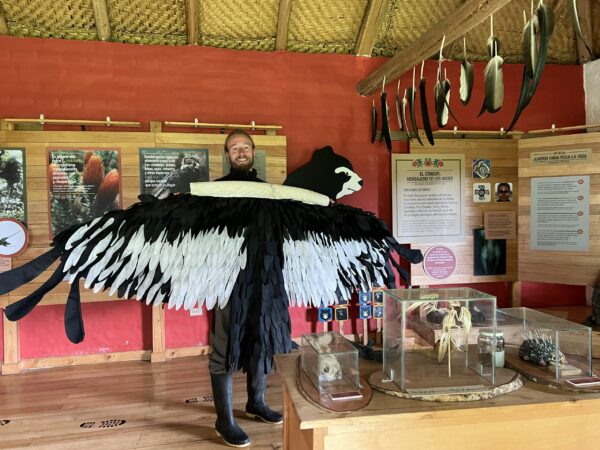 Hacienda Zuleta is a great place for families with kids of all ages! There are many activities designed for younger visitors, including cow milking, treasure hunts, straw house building, bonfires, and training to become a "proper" Zuleta cowboy. The opportunities are endless! What's more, the welcoming environment and the beautiful grounds make kids feel right at home. Kids (and adults!) will also enjoy the very sweet and friendly dogs that live on site.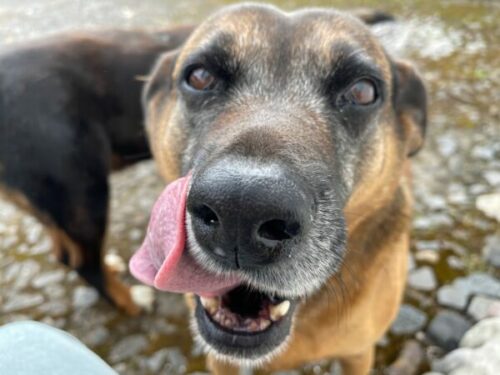 New! Hacienda Zuleta also recently announced the construction of their new Andean Relaxation Center. Complete with massage rooms, luxurious natural details, and a soaking tub, you can expect a quiet space in which orchids and ferns create a vibrant cocoon of relaxation.
And the food!
You will love the cuisine at Hacienda Zuleta! Many of the recipes have been handed down through generations of the Lasso family and, as such, what you get is home cooked country food, full of flavor (We asked them to write a recipe book!). During our stay, we learned the property does not have a formally trained chef. Rather, a few local women are employed to prepare meals and you can tell every dish is made with love! Many of the vegetables come from their local garden and each meal includes an arrangement of cheeses which comes directly from their cheese factory. All meals are included in the stay, so arrive hungry!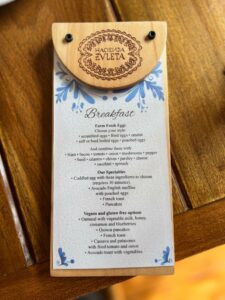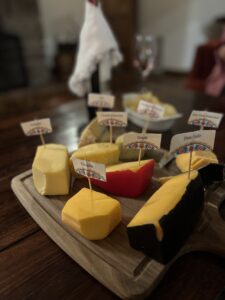 Leaving the Hacienda
After breakfast, we said our teary goodbyes and departed with our guide and driver to visit more of the highlands. The area near the Hacienda is well known for its beautiful embroidery, and we "shopped" right in the homes of the local women who handmake incredible tablecloths, towels and more.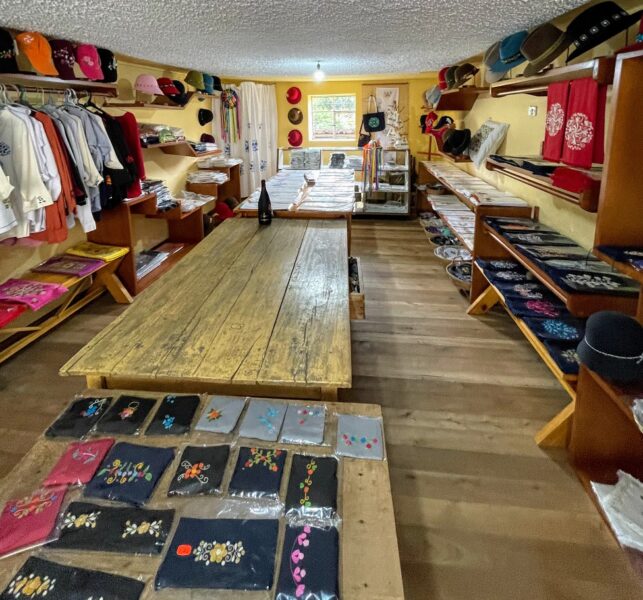 After, we visited the adorable town of Cotacachi and strolled the streets looking at the high-quality – and wonderfully affordable – leather goods for which the town is famous. We continued to Otavalo and its popular open-air market, where we found many different crafts made my local artisans.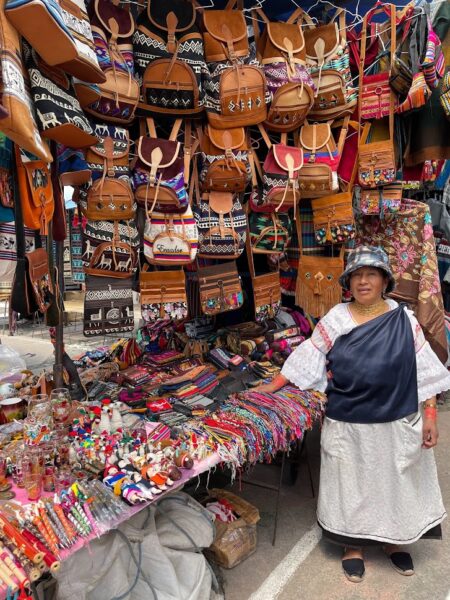 On our way back to Quito, we stopped at the breathtaking Hacienda La Compania. Ecuador is well known for its rose industry and La Compania has both fascinating architecture and a wide variety of the flowers on display throughout the property. Taking a walk through the main house is like stepping back in time with beautiful décor and huge flower arrangements in every room. They also offered us a traditional Ecuadorian treat which we enjoyed near a beautiful fountain as we learned about the history of the Hacienda.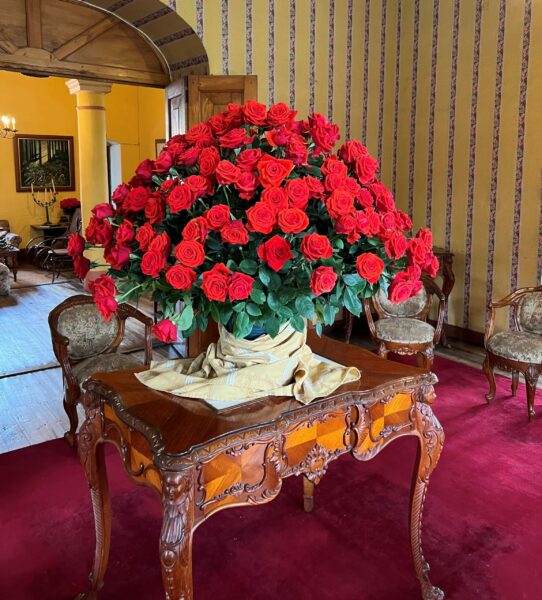 Our entire time in Ecuador was so special and visiting the capital city of Quito, the Galapagos Islands and the highlands made for a wonderful itinerary, as each area is so beautiful and unique. Ending our stay at Hacienda Zuleta was the perfect end to a perfect trip!