Argentina
My trip began with one night in Buenos Aires, which isn't nearly enough time to enjoy all this city has to offer. Home to thirteen million inhabitants, Buenos Aires has a notable European influence (especially Italian), which is reflected in its lovely architecture, history and culture. There truly is something for everyone here. While in Buenos Aires, I joined the Argentine Experience, which was an evening event focused on the food, wine and culture of the country in a fun setting with other travelers.
A 2-hour flight from Buenos Aires took me to Salta, located in the north of Argentina near the border of Bolivia. This area retains a largely Andean culture with its colorful textiles and adobe structures, and offers an experience quite different from the rest of the country. Outside the city you can find red rock canyons and fascinating geology, high altitude desert, active adventure, and some of the country's highest vineyards. A stay of a few nights allows access to some of the region's highlights including Los Cardones National Park with its massive wooden cacti, the winery town of Cafayate, the salt flats of Salinas Grandes, and llama trekking in Tilcara. From here it is also possible to access by road Salar de Uyuni in Bolivia, and San Pedro de Atacama in Chile.
From Salta I traveled by plane to Mendoza, Argentina (via Buenos Aires), where I met up with Travel Beyond's Owner and CEO, Craig Beal, for a few days of exploration together. Mendoza is known for its superb wine, and the Cavas Wine Lodge was a fabulous base from which to access the vineyards closer to the city in the Lujan de Cuyo region. This small hotel is comprised of adobe-style casitas on 55 acres of vineyards, complete with fireplaces, private plunge pools, outdoor showers, and rooftop terraces with stunning views of the Andes. While grape harvest season is typically from February through April, this destination can be visited year round. We enjoyed our stay immensely as we had lovely weather and the opportunity to visit several vineyards. For those especially interested in wine, combining Cavas with a stay at The Vines, about two hours south of Mendoza in the Uco Valley, would certainly provide a more complete and diverse experience.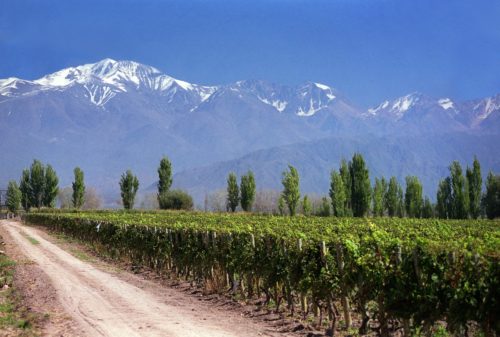 From Mendoza, we continued by plane to Bariloche (again via Buenos Aires). Considered the northern part of Patagonia on the Argentina side, this town has a distinctly German influence, which is reflected in its unique and beautiful architecture. While the southern regions of Patagonia focus a great deal on glaciers, in the north the highlight is the turquoise and green lakes. Bariloche is a popular destination in winter due to skiing found nearby, but the appeal for most tourists is during the summer months of December-March, when one can enjoy the sunshine and great outdoors. There are many opportunities for boating and fishing, as well as active adventure like hiking, biking, kayaking and mountain climbing. The area offers a variety of hotels and cabins that provide lakeside accommodations for water access and breathtaking views. We stayed at the classic Llao Llao Resort, located 25 km from the center of town and surrounded on all sides by mountains and water. The grand hotel boasts 5 restaurants, a golf course, and a beach and marina for outdoor excursions.
From Bariloche we did the "Lakes Crossing" to Puerto Varas, Chile with Cruce Andino using a combination of boats and buses. We experienced some heavy, wet snow the day of our crossing, but in the summertime this is a gorgeous and efficient way to transfer from Argentina to Chile, taking around nine hours in total. The boats are comfortable with cushioned seating and outdoor decks for observing the spectacular passing scenery. This excursion can also be done on a private basis using small boats and vehicles for families and small groups.
Chile
Puerto Varas is northern Patagonia on the Chile side. It is the gateway to Chiloe Island to the west, the Lakes District to the north, and a river rafting mecca to the south. Like Bariloche, Puerto Varas has a distinctly German history and ambiance, and day tours include visits to some interesting museums, in addition to the wonderful hiking and outdoor excursions you would expect in Patagonia. We stayed at the Hotel Cumbres, located on the outskirts of downtown on the shore of Lake Llanquihue, with views of Osorno Volcano and its perfect cone shape.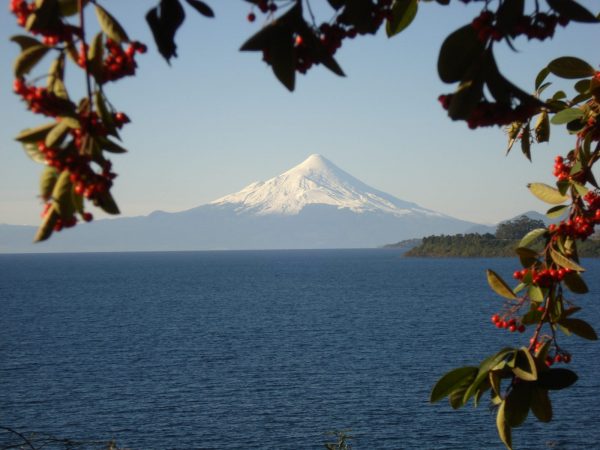 From Puerto Varas, Craig and I went our separate ways in order to cover more ground and make the most of our time. I continued to Chiloe Island, which was reached by car and ferry in a couple of hours. Chiloe is actually an archipelago comprised of many islands. This area is distinctly different from anywhere I have visited in Chile, or all of South America for that matter. A guided tour is the best way to bring the fascinating community-based maritime culture found here to life. Chiloe features colorful homes on stilts, and is famous for its churches, 16 of which have been designated UNESCO World Heritage Sites. Some people visit to make a circuit of these churches, while others come for the unique and interesting birdlife that can be found here during the summer months.
From Chile I transferred about 3 hours to Puerto Montt, where I caught a quick flight to the capital of Santiago. While my visit to the city was very brief, Santiago is a comfortable place to explore and worth a couple of days, with many interesting historic sites and excellent infrastructure for tourism. It is also ideally located just a quick flight over the mountains to Mendoza, Argentina (another easy- and even quicker- method for crossing between countries), and just a short distance to Chilean wine country and the coastal towns of Valparaiso and Vina del Mar.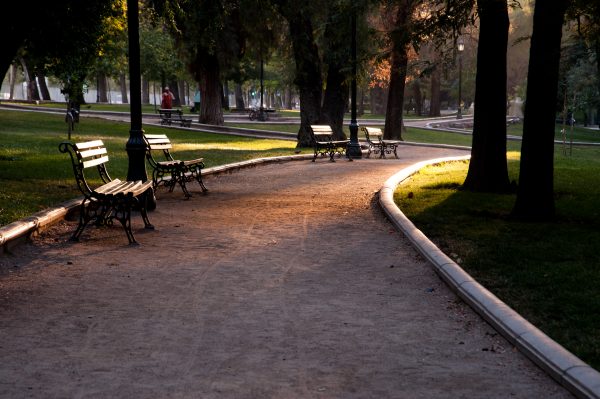 My next stop took me about an hour and a half west to the Matetic vineyard in the Rosario Valley, which offers tours and tastings daily, along with a lovely restaurant for wine pairing lunch or dinner. For those seeking a more immersive wine experience, La Casona Matetic is a 7 room lodge located in an old country house with over 100 years of history for a wonderful overnight stay. Along with delicious meals and wine, excursions offered here include hiking, biking and horseback riding through the vineyards.
The final day of my trip was for me the highlight of my entire adventure… a visit to the seaside port of Valparaiso. This is one of the country's most important cities and home to several government buildings, but for me the best part was "Cerro Alegre", or Happy Hill. Designated a UNESCO World Heritage Site in 2003, this historic quarter is full of brightly painted buildings and homes, with creative designs and elaborate murals. The streets are of cobblestone and wind around in confusing but beautiful arcs and angles, and the unpredictable hills will give anyone a good workout. One of Nobel Prize-winning poet Pablo Neruda's former homes has been turned into a museum here, and can be visited for an inside look at his collection of eclectic antiques. There are classic diners and cafes, along with hip and modern restaurants and hotels built from the bones of the original structures.