The Galápagos Islands have held a special place in my heart since my first visit in 2001. I have built my career around my love for the Galápagos and a handful of other destinations in Latin America, and was even married on the powdery sands of Tortuga Bay on the island of Santa Cruz.
Twelve years ago, my sky was brightened by the birth of my niece. Ava and I have shared a special bond from the very beginning. I have spent years flooding her head with stories and photographs of the breathtaking landscapes and delicate biodiversity of my beloved island archipelago, and along the way she has come to share my love for the ocean, and especially for sea turtles. I have always known I would bring her to the Galápagos one day. This past November, I was finally given the opportunity to satisfy this 12-year-old dream.
Ava and I were invited to join this trip by treasured clients of Travel Beyond, the intrepid grandparents of a multigenerational family of 16, with ages ranging from 11 to 80. Like me, this couple had long dreamed of returning to these islands to share their passion for travel and nature with their loved ones. Together, we boarded the aptly-named Evolution and hit the open seas.
I will never forget the look on Ava's face when she saw our home for the next seven days. The cabin was so big! There was a Jacuzzi on deck and a frigate bird riding on the bow! These were just the first glimpses into a week of eye-opening discovery and exploration.
There was a new adventure every day, and each had its unique flavor. One day we were face-to-face with giant tortoises, the next walking softly beside masses of marine iguanas. We kayaked with sea lions along the shore, crawled through lava tunnels, and snorkeled with sea turtles and hammerhead sharks. The kinds of experiences you could never have at home, but which are everyday occurrences in the Galápagos.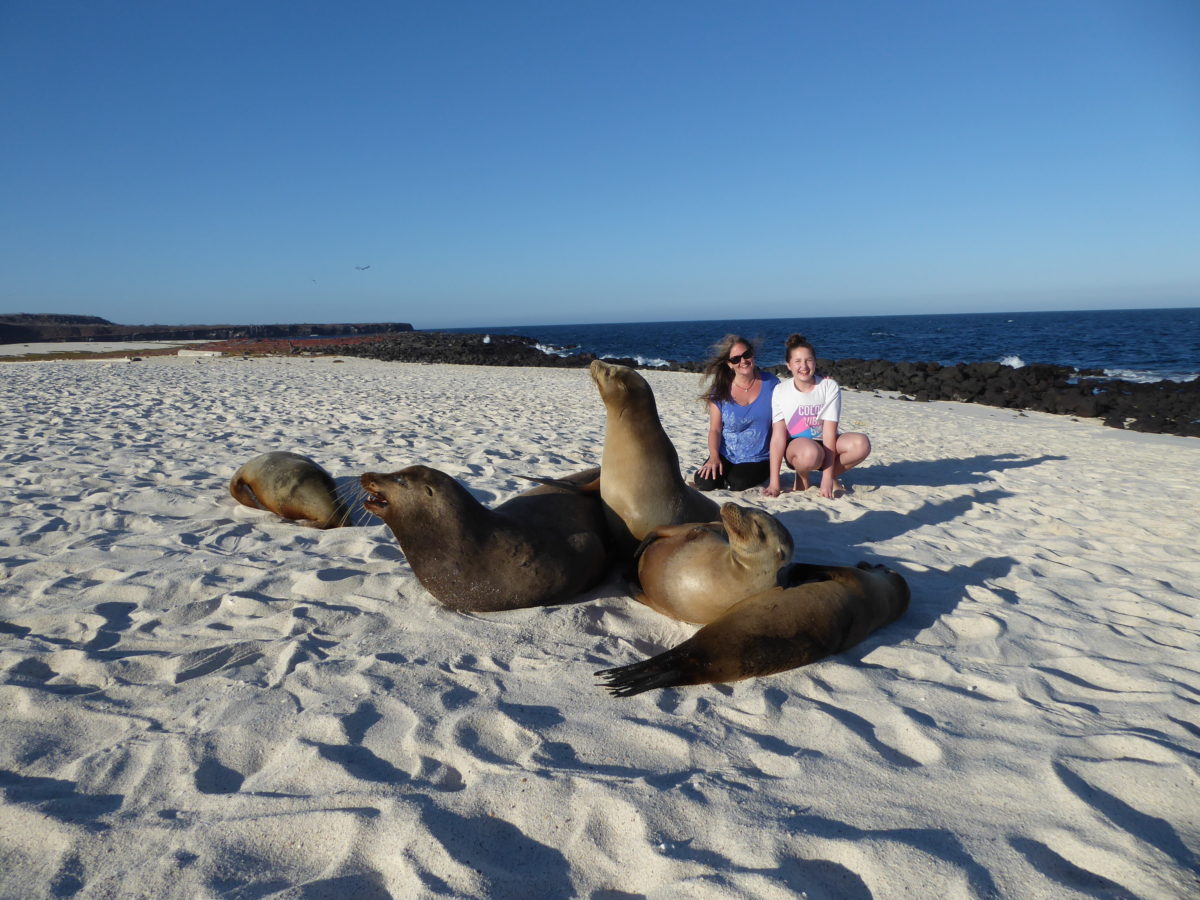 Our guides and the crew of the Evolution offered a variety of activities to suit all ages. There were special events (like movie nights) just for the kids, and plenty of fun for the whole family to share together. Even the other passengers on board enjoyed having the kids along, and seeing this wondrous place through the eyes of a child. By the end of the week we had all become one happy Galápagos family. Grandma and Grandpa later referred to the trip as their magnum opus, so I'd say it was a grand success!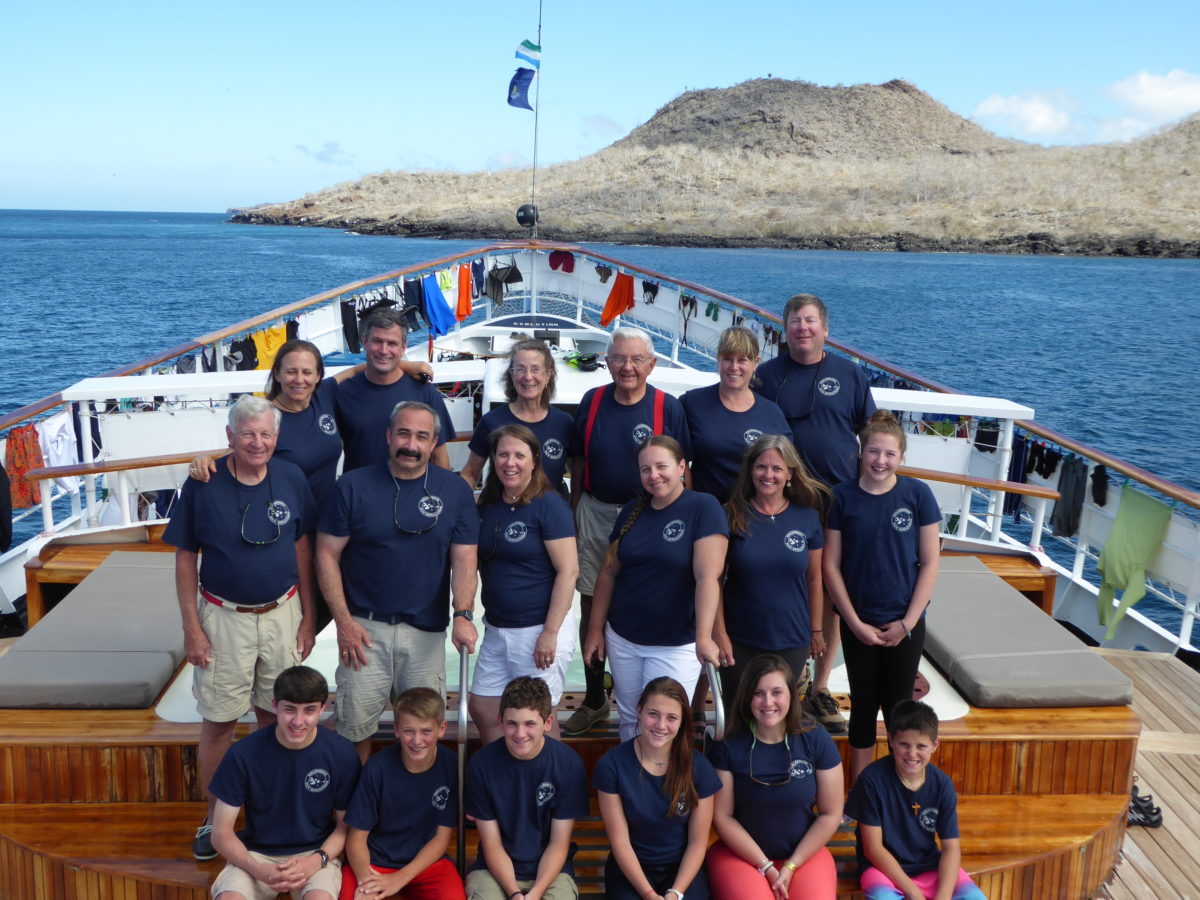 I have been lucky in life to have a career that I love, helping people to plan and enjoy trips of their respective lifetimes. I have taken dozens of these incredible trips myself over the years, but this one will always stand out for me as one of the best. Not only was I able to fulfill my own 12-year-old dream, but also the dream of a special 12-year-old. Now she's had a taste of the thrill of travel, the beauty of pristine nature and the vast importance of preserving it all. This was her first lesson in the global classroom, and while it was the trip of a lifetime for a girl from the midwest, my hope is that it will be just the beginning of a life of adventuring and stewardship for this little superstar.
I have always said the Galápagos Islands is the best destination for families, and now I have the memory in my heart to remind me that it is absolutely true.