I can't recall the last time I visited a country for the first time – perhaps it was Australia back in 2011. So when the opportunity came up for me to scout the Seychelles for work, I was eager with anticipation to discover and learn something new. What met me half way across the world was, well, unexpected.
Let me paint a little picture on how I ended up there in the first place. For various reasons, mainly due to press, the demand for the Seychelles has been growing. We have an increasing number of clients interested in safari + beach combinations. It may be difficult to fathom for a simple "beach holiday," but the Seychelles in an extremely complicated archipelago with varied experiences not only in quality of beaches, but from the composition of the islands (inner granitic islands v. outer coralline islands), and in the ethos towards sustainability and conservation. This meant that some lucky member of our Travel Beyond "Tribe" had to scout the destination to understand, in detail, the offerings in Seychelles. As it turned out, many of the properties I visited hosted me in villas which allowed for my family to join me on this scouting trip. Lucky kids!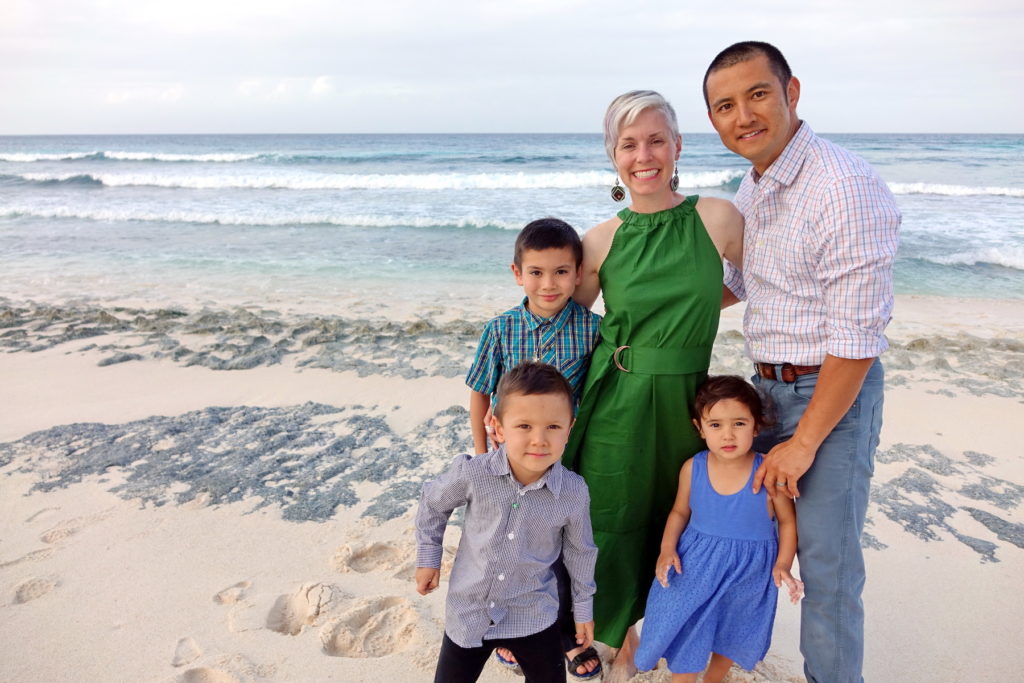 Let's start with the obvious. The beaches on the Seychelles are undeniably gorgeous. From otherworldly granite formations of Anse Source D'Argent and Anse Cocos, the stunning public beaches of Anse Lazio and Anse Georgette to the pristine private beaches such as Anse Victorin, the beach experiences here are diverse and mesmerizing. It's truly idyllic for those seeking to pair beach with a safari experience, but it also serves well as a stand-alone destination due to that diversity.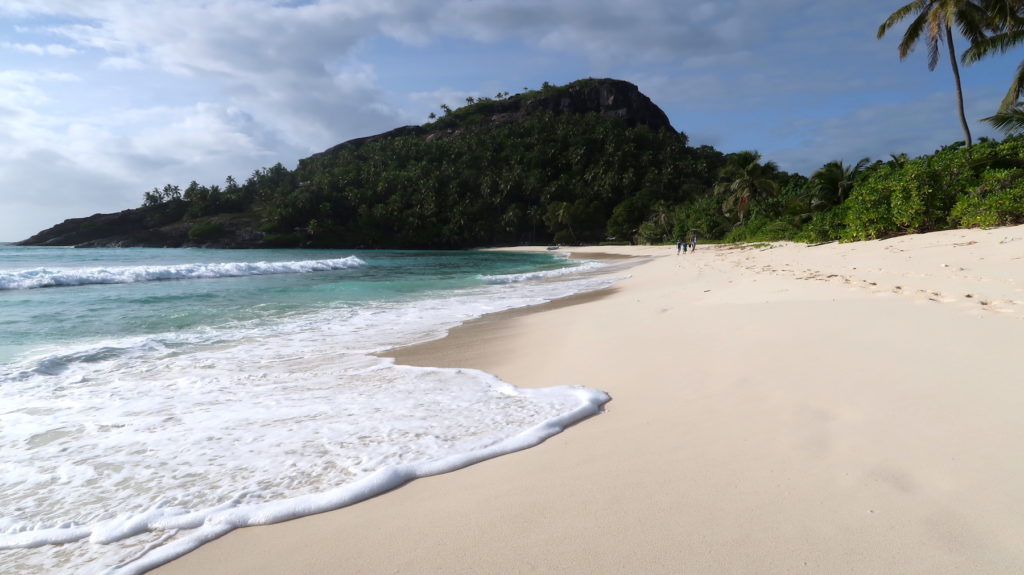 In addition to the beaches, the destination hosts unique experiences like visiting the UNESCO Heritage Site of Vallee de Mai – home to a palm rain forest which produces the Coco de Mer seed (world's largest seed at over 40 lbs). Select islands harbor giant free-roaming tortoises (Fregate Island has over 5000). Hundreds of thousands of birds, many of them endemic, dot the skies and nest on the islands. Giant fruit bats that soar like raptors and countless other animals make the Seychelles tremendously diverse, rich and important. In this regard, it's like the Galapagos or the lesser known island of Socotra. The Seychelles needs to be protected for its natural beauty and bio-diversity, and the best way in which one can support this effort is to visit.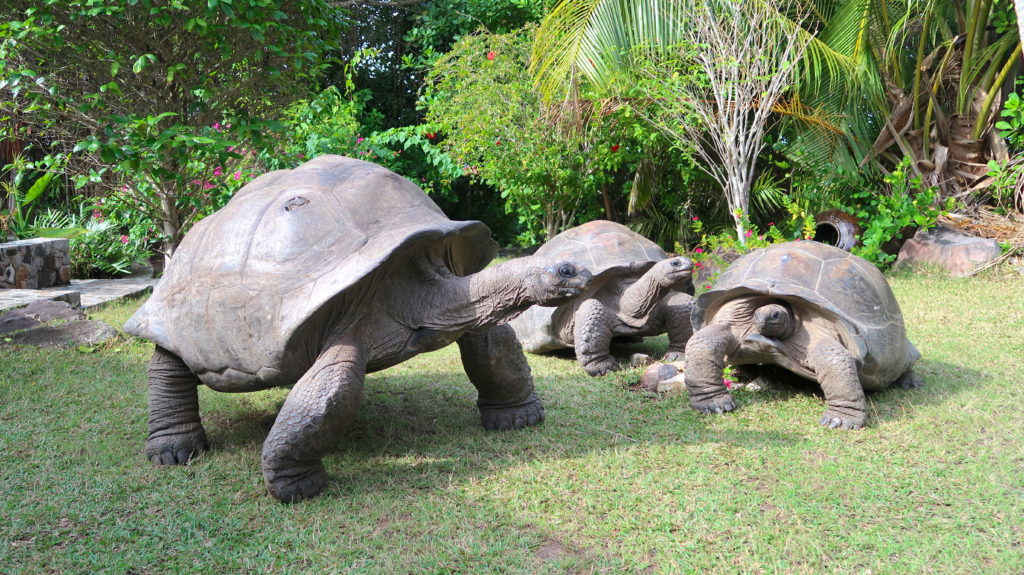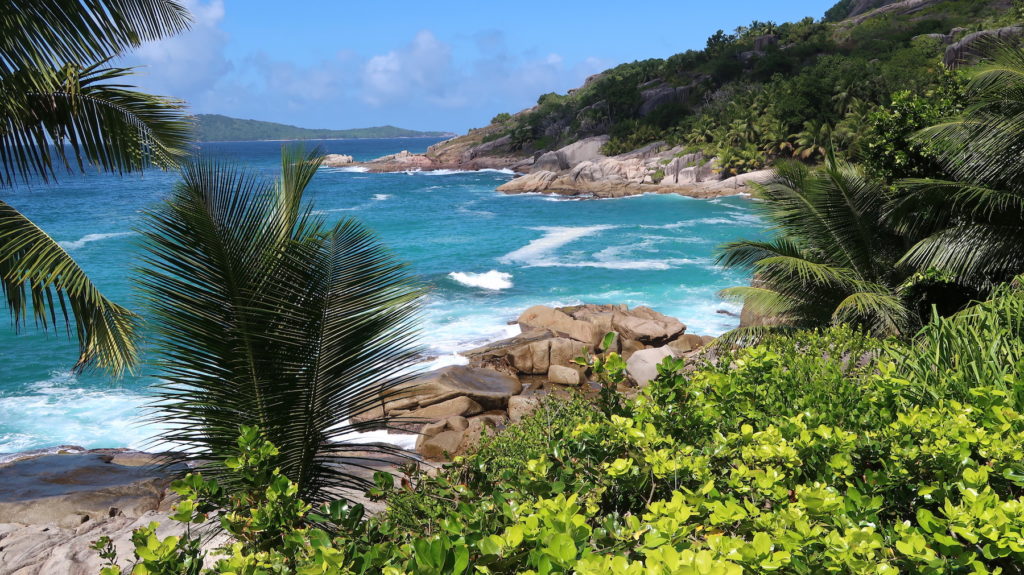 Admittedly, I am not a beach person. There was a part of me that was skeptical about traveling there and if I were the best candidate at Travel Beyond to scout this country. My take away from this trip is that the country is so much more than a simple beach getaway. It's a journey of discovery, akin to going on safari. It's impossibly beautiful and nourishing for the soul, and I look forward to my inevitable return.