Comparing the Masai Mara National Reserve and Mara Conservancies
If you have ever thought about a Kenya safari, you have likely considered a stay in the Mara area. Deciding whether or not to go to the Mara is pretty easy – it is one of the country's must-see destinations, after all! However, given the many unique and incredible accommodation options in the area, the tougher question is really where to stay while you are there.
To begin, you will need to decide if you prefer to stay in the Masai Mara National Reserve or in one of the adjacent Mara Conservancies. Both offer spectacular – but different – experiences, so today I am sharing the question I hear most often from future Kenya travelers: What are the biggest differences between the Masai Mara National Reserve and the Mara Conservancies?
It is easiest to start with definitions of both: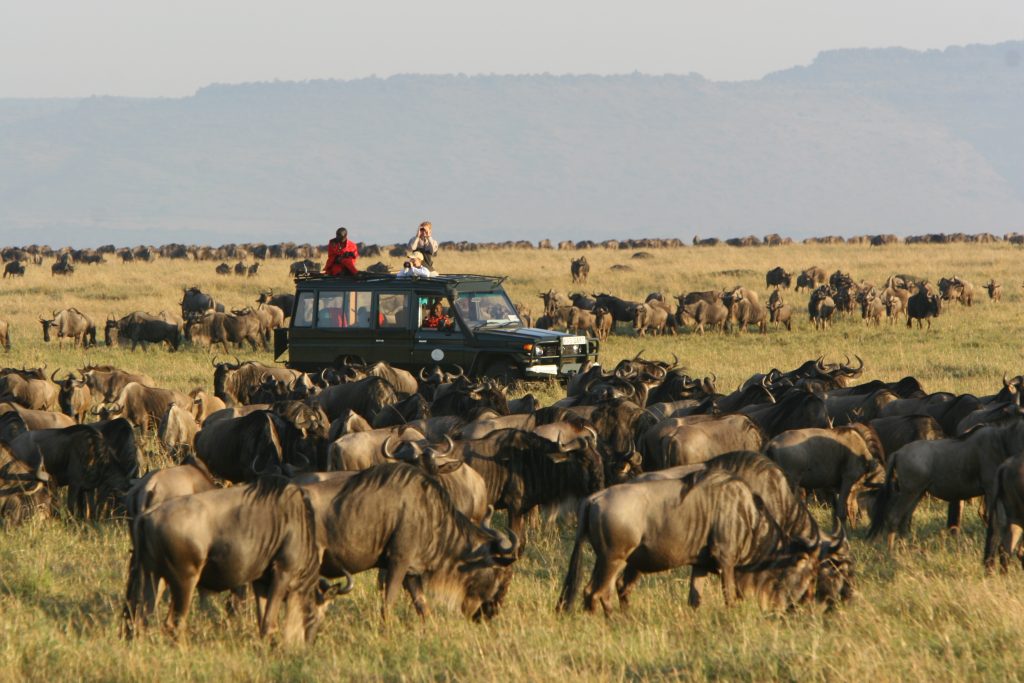 The Masai Mara National Reserve was created in 1961 and from the beginning, it became a safari favorite. Imagine all the wildlife adventures the reserve offers: the thundering footfalls of the annual Great Migration, exhilarating river crossings and the year-long presence of some of Africa's most majestic animals, being just a few of the highlights. Add in the iconic backdrop of the pristine savannah, and you have a safari enthusiasts dream! The reserve is extremely popular and the number of visitors has risen steadily over the years. This growth drove a strong desire for more sustainable development in the surrounding areas to ensure a balanced vision for tourism into the future.
Enter the Mara Conservancies. The first conservancy was established in 2005 and the area is now a collection of 15 separate conservancies that surround the reserve. This land is owned by the Maasai, who lease the concessions to tourism partners who privately manage the land. In return, these partners offer the local community a consistent income while conserving their land and wildlife. The conservancies have strict control on visitor numbers, which creates exclusivity in their areas, while retaining the freedom to offer a wider range of guest activities that are not available in the main reserve.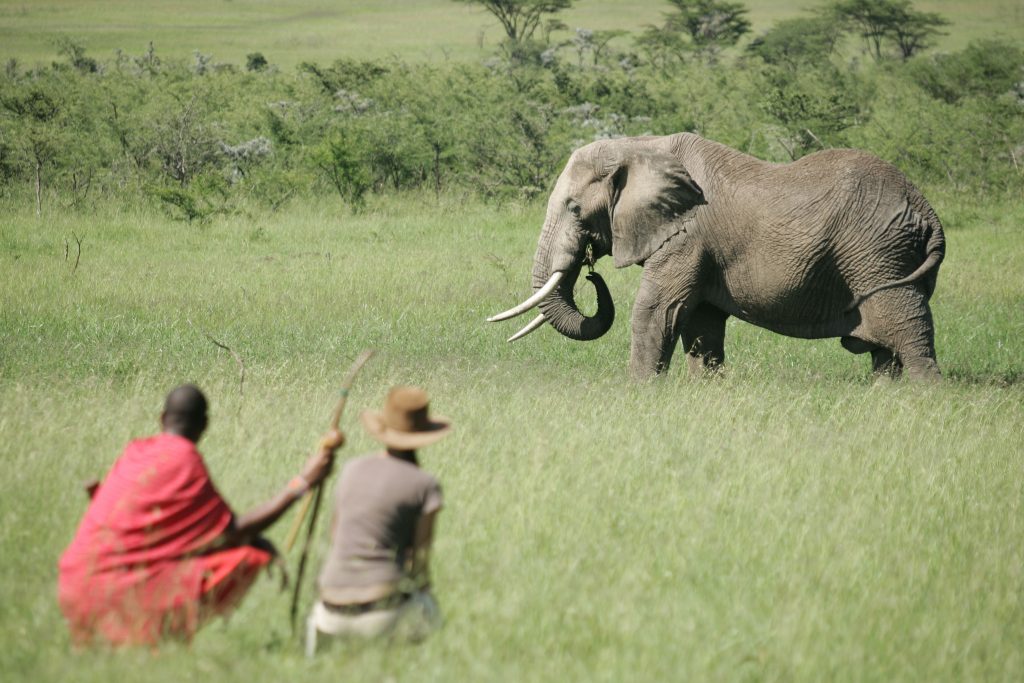 Other differences between the two areas are highlighted in the table below: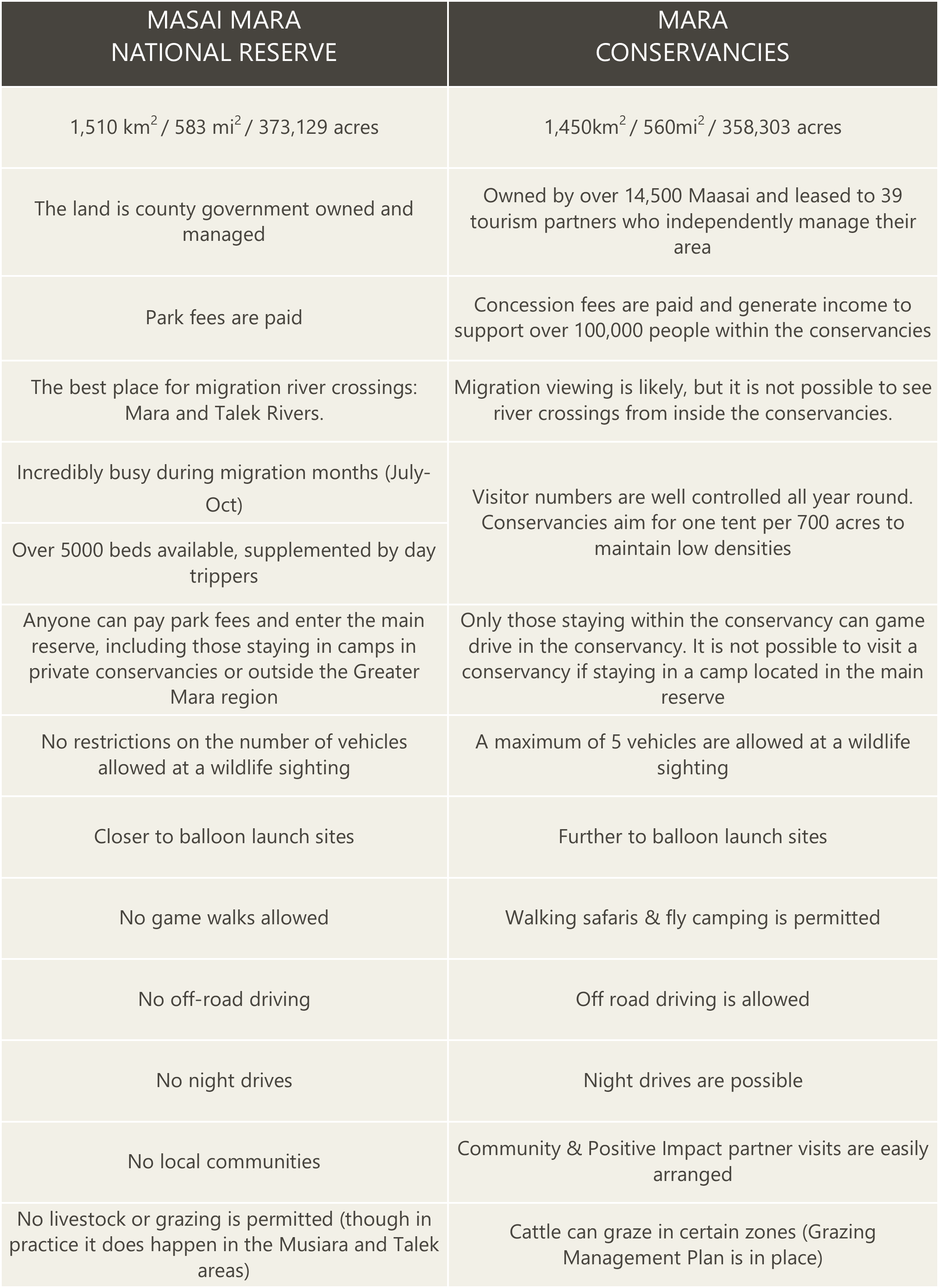 Your travel consultant will ensure the area you choose dovetails perfectly with your interests, but don't worry if you can't decide between the options: many travelers make the most of their time in Kenya by visiting both the reserve and one of its conservancies. No matter where you stay, you are sure to have a spectacular safari experience that will leave you with a lifetime of memories.
Special thanks to our friends at Asilia Africa for their photos! For more information about travel to East Africa, contact your Travel Beyond consultant.