Going on safari with my children is always a magical experience. The world opens before their eyes, with days spent under the African skies and amidst animals that are typically only seen in zoos or on screens; sometimes so close you can feel them breathing. My children have developed a keen appreciation for the natural world and as a result, have become stewards for wildlife conservation and protection of open space. As cliché as it sounds, safari, at any age, is a life changing journey.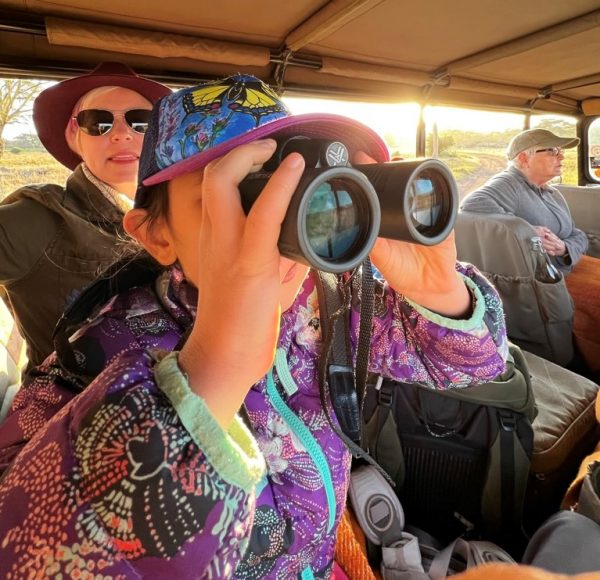 For our past two family-safaris, we've invited my wife's parents to join us (Botswana 2019 and most recently to Kenya in February 2022). Because we live far apart, traveling together has become a way to meaningfully connect and there's truly nothing more special than being on a multi-generational safari. It's uninterrupted time in nature, spent enjoying one another's company while having deep discussions about everything we've witnessed each and every day. It's about enjoying meals together, sharing stories about growing up during different generations and giving up a bit more of ourselves. These anecdotes come naturally when dining under the stars or sitting by a fire – it's just one of those things. It's about connections – with one another and to wild places.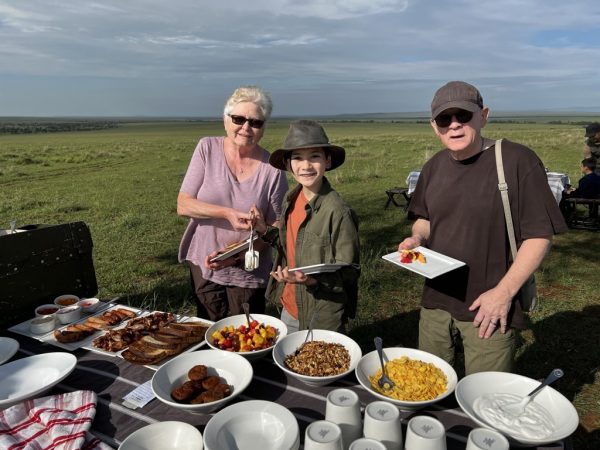 I've travelled to Africa countless times over the past 22 years. I've travelled solo, with friends, with work colleagues, with my wife and now my family. Each trip has been memorable, but the most impactful have been these two trips with my family and in-laws. Seeing my children's joy alongside hearing the stories and laughter of their grandparents is something I will always cherish. And although we've travelled to other destinations together, the bond created in Africa, when having an adventure and experiencing life-changing moments, feels exponentially stronger.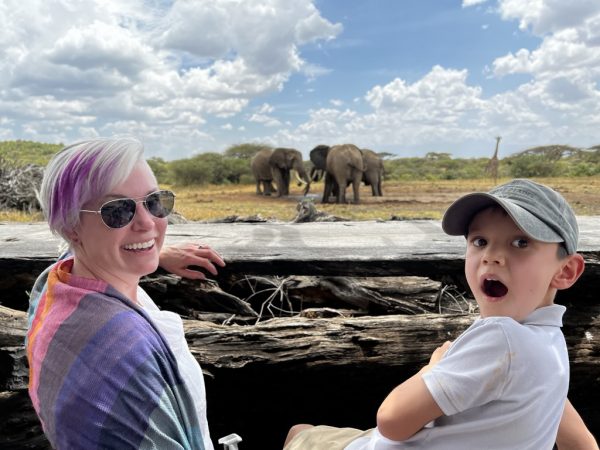 In addition to the intangible reasons for travel to Africa, there was also a practical rationale for choosing Kenya to set the stage for our most recent multi-generational trip.
Kenya has many family-owned properties where kids are raised on site. This means that catering to children comes naturally to many of these camps and lodges. Staff are generally super with young travelers, offering junior ranger programs, soccer matches, bow & arrow lessons, cooking classes etc. These not only give the parents a break from the daily parenting grind but provide the children with valuable insight into the local culture. The community encounters are quite unique as well and lend well to understanding how people in Africa live in rural villages.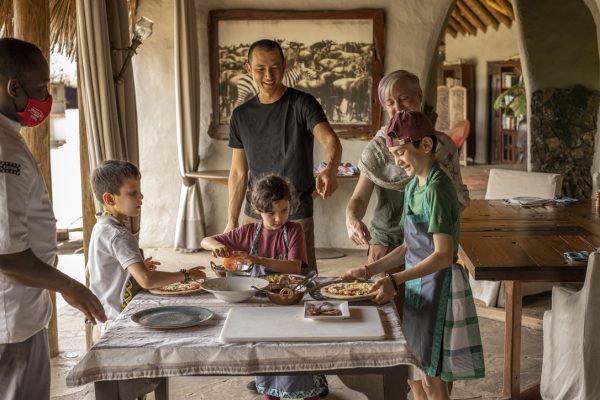 Kenya also offers unique "up-close" wildlife encounters. On our trip, we enjoyed feeding and engaging with endangered Rothschild Giraffes over tea and breakfast at Giraffe Manor, spending time with baby elephants at the Sheldrick Elephant Orphanage as well as at the Reteti Elephant Orphanage in northern Kenya, and meeting the last two remaining northern white rhinos in Ol Pejeta Conservancy.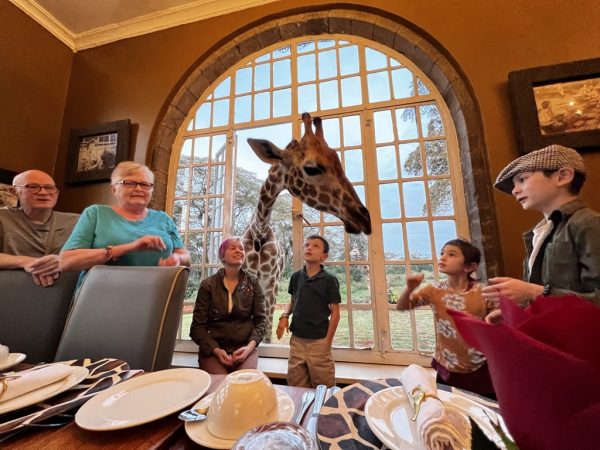 Not only did we enjoy game drives, but we had amazing cultural interactions, a lovely hike and swim in a nearby forest, a scenic flight over thousands of flamingoes, camelback safari, horseback safari and photographic hides just to name a few. We were always offered something new!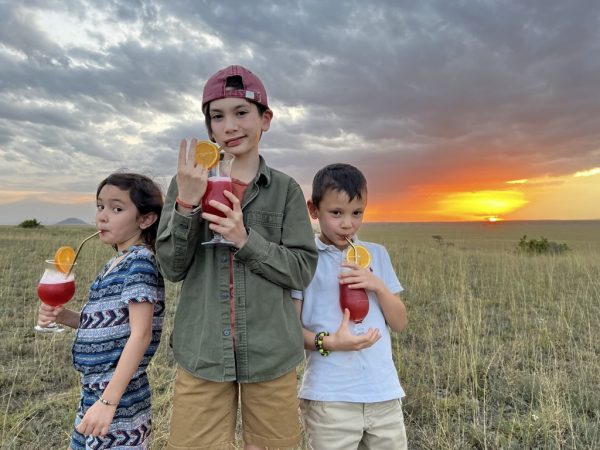 We all returned from this trip with something special. While I don't like speaking on behalf of others, I'd venture to guess that my wife, children, and in-laws will unanimously say that this time together is most cherished. For me, I loved seeing my children being free, dirty, and wild. I enjoyed watching them laugh and fight over who sits next to which grandparent. I savored seeing the glint in my children's' eyes when they witnessed something for their first time. I loved how my wife finally got a solid leopard sighting. And I hope the memories from this trip will enrich the lives of my family and inspire my children to be guardians for our vulnerable planet.