My first safari was just over 20 years ago- an overland expedition through remote corners of Botswana and Zimbabwe. We traveled in 20 passenger trucks, setting up camp as we moved from location to location. We felt the intense heat of the day, sun searing our skin as our arms draped over the side of the vehicle and the dusty roads filling the air inside the truck with a thin layer of African soil. We were hot, dirty, and happy. There's nothing quite like seeing the countryside out of your car window, passively observing life in rural Africa. It reminded me of long road-trips with my family growing up, sans I-pads and modern "tech." We felt intrepid and the long arduous days made us feel accomplished. And for years following, as I travelled back and forth between Africa, this is all I knew – the life of an overlander.
I look back fondly at my time on the road, sleeping on top of my truck and under the African skies; it was the height of my young adulthood. The trips I helped lead eventually evolved to what I refer to today as a luxury driving safaris, which are essentially a trip in which a guide drives their clients from one luxury property to the next whilst providing context and continuity of service. Although time may pass more slowly transiting in a vehicle, it does foster a more leisurely experience and allows for road-side culture that would otherwise be missed when flying. There are certainly some benefits to this kind of trip; but outside of small pockets in Africa, the vast majority of luxury safaris are now utilizing light aircrafts to connect safari camps.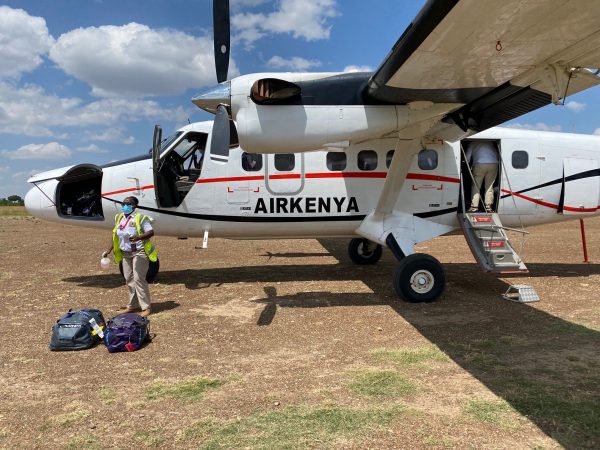 A flying safari is the ultimate "Out of Africa" experience. Harkening back to the days of Karen Blixen, the Hollywood interpretation of her life flying in a biplane over the Kenyan savannah is iconic! Nowadays, and often referred to as the workhorse of Africa, the Cessna Grand Caravan C208B is the aircraft of choice. Transporting up to 12 passengers between camps, flying is the safest and most efficient way to travel. Unlike pressurized aircrafts, the Grand Caravan is relatively low flying, which allows travelers to enjoy an aerial view of the landscape below. If you privately charter these small aircrafts for your party, it can become more than just a mode of transportation, but also a means of exploration. Scenic and low-level flying is possible with stops en route to your final destination, all of which enhance your safari experience.
For example, I am taking my family and in-laws on a Kenya safari in February 2022. We are staying in Nairobi and visiting Lewa Wildlife Conservancy, Masai Mara and the Chyulu Hills in that order. On our flight from Nairobi to Lewa, we are stopping in Ol Pejeta Conservancy to visit the last two remaining Northern White Rhinos on the planet. Then, during the flight from Lewa to Mara, we are stopping in the Namunyak Conservancy to visit the Reteti Elephant Orphanage. En route to the Chyulu Hills, we have even booked extra flying time in order to have a scenic flight around Kilimanjaro. Opting to fly privately will open up a world of possibilities in some areas of Africa.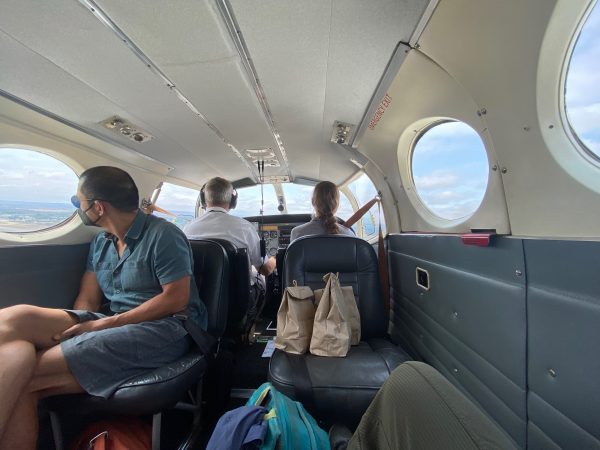 So, what's my preference? My opinion has evolved over the years. Once upon a time, I was a die-hard overlander and loved my life on the road. I left like a modern-day explorer and every corner delivered a new adventure. These days, I prefer to fly between properties to maximize my time in camp and enjoying activities. This also may be due to the fact that when I travel with my family, time is no longer my own! Or perhaps I've grown a bit softer over time. Whatever the reason, I find flying in light aircrafts to be a romantic part of my annual pilgrimage back to the bush.
The exact details of your transfer will depend on the number of travelers, whether or not the transfer is private or share, routes used, and distance covered. You can speak with your consultant for specific information, but here are some of the things you should expect.
What You Need to Know About Road Transfers
Often takes longer to get from place to place
You get to see more of the countryside and local culture if/when passing through small towns or cities.
Transfers are in a closed vehicle, car, or van
Can be more cost effective
In some destinations, you can plan a driving safari during which you are accompanied by the same guide throughout the entirety of your trip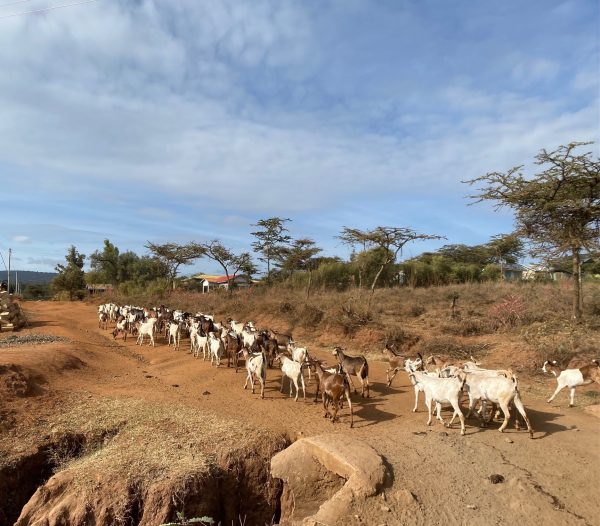 What You Need to Know About Air Transfers
Gets you to/from destinations faster
Planes are small, most often carrying between 1-16 passengers
Likely to be shared with other people and make stops to pick up/drop off passengers (unless a private charter is booked)
Cessnas (most often, the Cessna Grand Caravan) are the most commonly used aircrafts
Outside of airports, landing strips may be dirt or asphalt
Light aircraft flights have strict luggage and weight restrictions
Scenic flights and aerial views give you a perspective that you'd miss by road
Travelers with an intense fear of flying should consider ground transfers
Statistically faster to fly than drive long distances