Patagonia has become one of the most popular South American destinations to visit. Spanning nearly 410,000 square miles and across both Chile and Argentina, it is a region of impressive landscapes, incredible wildlife, and endless activities. From its glacial ice to its pristine lakes, its rugged mountain peaks to its vast plains, Patagonia promises visitors epic adventure and unforgettable experiences, all while staying in the most comfortable accommodations.
Covering such a large swath of terrain, the region's weather fluctuates based on location. However, generally speaking, the travel season extends from October-May, with some areas offering a shorter visitation window than others. While there is no official rainy season in Patagonia, precipitation is always a possibility, as is wind. But with the right clothing, and knowledge of the best seasons, you can ensure an absolutely magical visit to the region!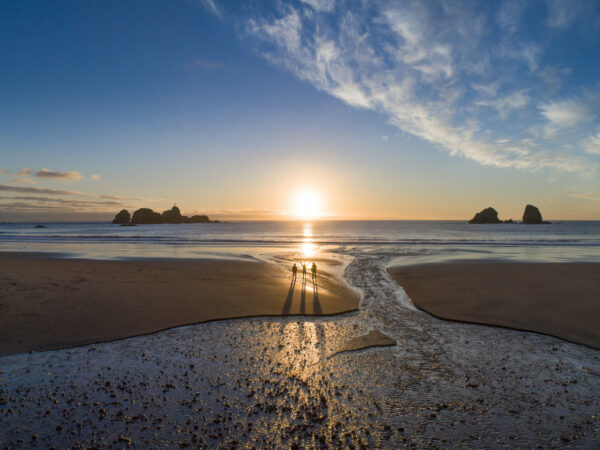 December, January & February
These are considered the peak travel months in the region, with January being particularly busy as local families are out exploring during their school break. You can expect long summer days, especially the farther south you adventure, giving you ample time to enjoy Patagonia's many outdoor activities. This is also the windiest time of year in Patagonia, so be sure to bring an additional layer or two.
The festive period is a great time to visit weather-wise, but it is important to note that many lodges impose long minimum-stay requirements (upwards of 6 nights). This can make it difficult to combine a visit to Patagonia with other destinations in either Chile or Argentina.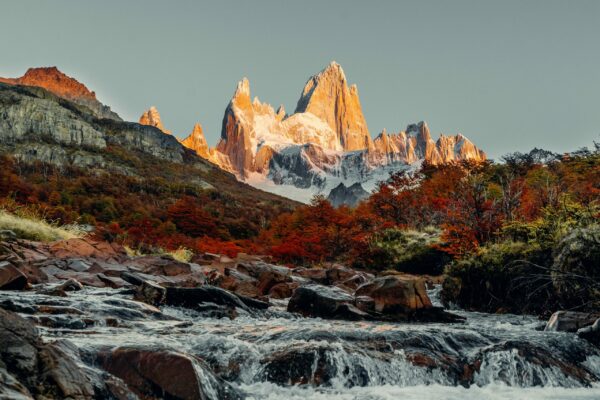 March & April, October & November
Considered the "shoulder" seasons, fall (March & April) and spring (October & November) are a great time to visit Patagonia. They might be slightly colder months to travel, but the wind is far less strong, making the temperature feel quite comfortable. There is also a chance of snow, especially at higher elevations. Springtime is ideal for spotting baby animals.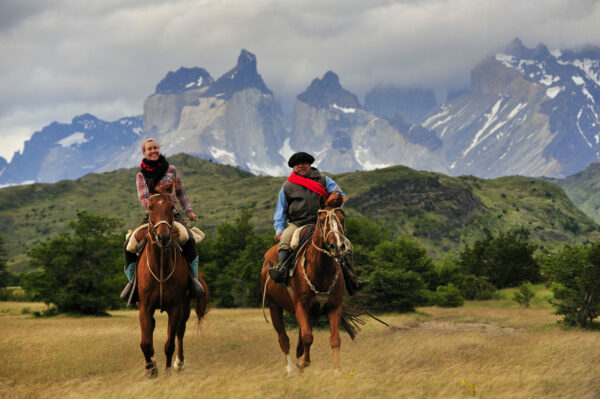 May, June, July, August & September
The month of May can be slightly unreliable, but absolutely idyllic, if you're lucky. June through September is winter in Patagonia, which means cold temperatures and snowfall. It is perfect for those who love to downhill ski or participate in other cold-weather activities, but far fewer guests visit during this time and many lodges are closed.
Whether you want to visit in summer or fall, hike or kayak, Travel Beyond's expert consultants are here to help plan the perfect Patagonia adventure for you.