By The Experts at Travel Beyond
A journey to Africa is life-changing. For some, it triggers a subtle shift in perception of the world around them. For others, it marks a change in the course of travel plans for the rest of their lives. The vast grasslands of the Serengeti, the void of human noise in the Okavango Delta, the massive herds of elephant in Mana Pools and the predators lurking in the Kruger National Park ecosystem will not easily be forgotten.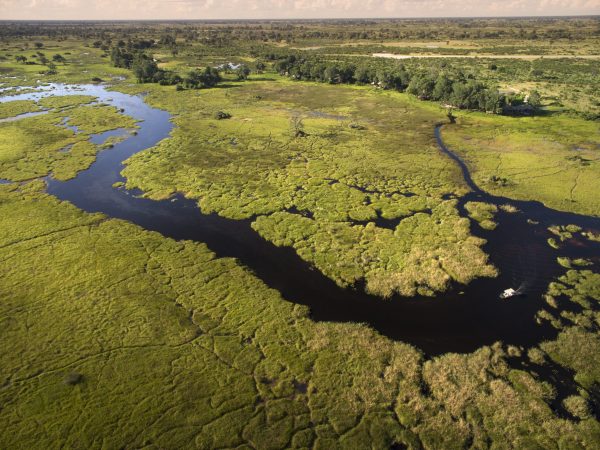 A Safari is a Journey
Plan a safari, and you'll be exposed to jargon like bomas, open vehicles, light aircrafts and luxury tents. Any good consultant will define those terms, but a great consultant will help you understand the most important word of all– safari. 
A Swahili word which appropriately translates to journey, a safari is so much more than the classic image of khaki clad tourists looking through binoculars from the back of a Land Rover.
Of course a safari is first and foremost about the wildlife: searching for, observing, or photographing pods of hippos, prides of lions, herds of elephants, and packs of wild dog. A safari is the quickening heartbeat as you roar through the East African savanna, racing the setting sun en route to a sighting of cheetah cubs. It's the immense smile on your child's face when they spot a giraffe before the guide has even seen it (even if you're pretty sure he was giving them the chance).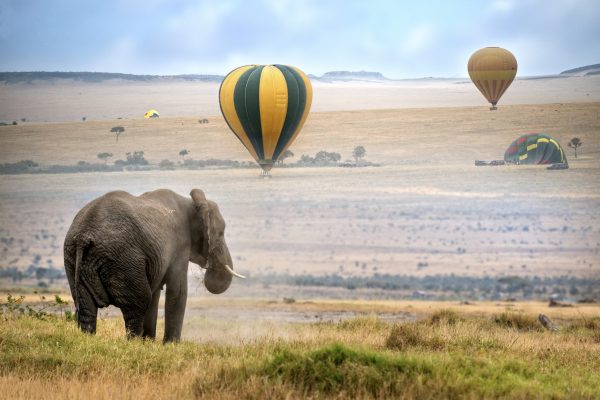 A safari is the thrill of zipping through the reed-lined channels of the Okavango Delta in a small motorboat, soaring in a helicopter above the thundering Victoria Falls or floating in a hot air balloon above wildlife-filled plains in Kenya. It's forging a bond with your guide and tracker at each camp and learning about their lives growing up in the area.
A safari is the warm glow of an outdoor boma (dining area) at dinner, surrounded by new friends and entertained by traditional local songs. It's the moment of utter relaxation as you lie by the pool during your mid-day siesta. A safari is unparalleled excitement and adventure, frameable photos and unforgettable memories.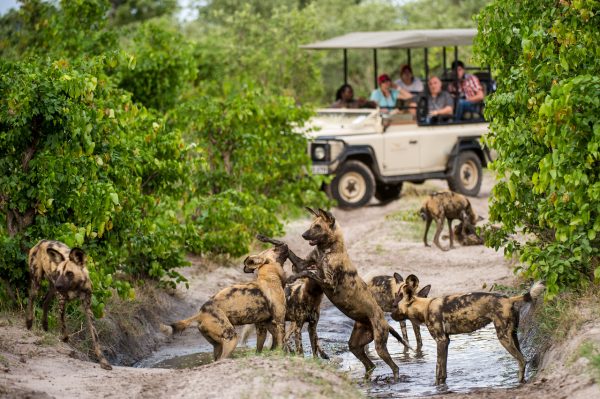 A Day on Safari
Your itinerary will be designed just for you, based on your interests, trip goals, travel season and budget. If you're all about the wildlife, you might explore multiple safari regions. If you like a balance of wildlife encounters with other cultural or community-based activities, maybe you'll pair time on safari with an extension in Cape Town and the Cape Winelands.
While the activity and timing might vary depending on the season, here's a peek at what a day on safari might look like:
6am: Wake Up – Before the sun rises, you'll receive a gentle wake-up and a hot cup of coffee or tea to start your day. In winter months, there may even be a fire.
6:30am: Morning Activity – Embark on your morning safari activity. Many animals become active as soon as the sun rises, before the day gets too hot.
10am: Brunch – Enjoy a meal in camp and share your morning animal encounters with other guests.
Afternoon Siesta – Time to relax! Take a nap in your tent, lounge by the pool, visit the spa, take in the scenic view or catch up on journaling.
4pm: High Tea – Sip on tea, meet new guests, and choose your "sundowner" drink before your next game activity!
4:30pm: Afternoon Activity – Immediately following tea, it is back to the bush for an afternoon game drive or activity, in search of new wildlife.
Sunset – While on safari, stop for a "sundowner" drink in the bush and toast to the beauty of Africa!
8pm: Dinner – Enjoy a delicious dinner under the sparkling African sky before heading off to bed in preparation for another adventure-filled day!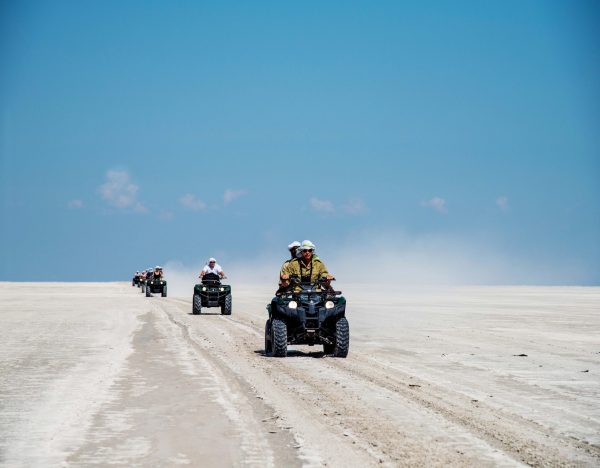 Activities on Safari
While driving through game reserves in a safari vehicle searching for wildlife is the most common activity, it's only one of many options available.
Depending on where your safari takes place, you may enjoy a mokoro (or traditional dug out canoe) ride in Botswana's Okavango Delta or ride an ATV through a reserve in Namibia. You might view wildlife on foot during a walking safari or spend time in camp relaxing by the pool. Hot air ballooning, boat cruises, horseback safaris, and biking are other offerings you might have, depending on camp and season.
As outlined in the sample schedule above, you will typically enjoy two activities each day: one in the morning and another in the afternoon.
Wildlife on Safari
You will have the opportunity to spot a wide variety of animals while on safari. Many are most eager to find the predators. Sleek and cunning, powerful and fierce, watching a leopard or the graceful speed of a cheetah elicit enthusiastic responses. You'll also find prey, which prove equally as majestic. Towers of giraffe, zebra dazzles, and wildebeest herds make for stunning encounters.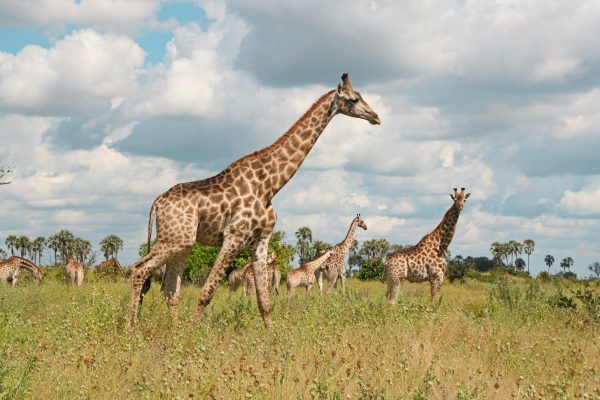 Adorable babies and fascinating birds (over 500 species call Africa home) are also often on display. The larger primates can be found in East Africa while their smaller counterparts, including baboons and monkeys, are a common sight both in camp and on drives.
With a bit of safari luck, you might catch sight of one of Africa's more rare species like the pangolin, aardvark, honey badger, and serval. The Little Five — leopard tortoise, buffalo weaver, elephant shrew, lion ant, and rhinoceros beetle– are a great addition to the more well known Big Five. And you won't go a day without finding impala, a slender antelope that plays a critical role in the food chain.
Accommodations on Safari
While each property in Africa is unique, they generally fall into three categories:
Rustic Tented Camps: For the classic safari experience, consider a tented camp with authentic charm, fantastic access to wildlife and modern luxuries like indoor showers. "Mobile" camps that move with the seasons can be even more rustic, still boasting comfortable beds but utilizing bucket showers.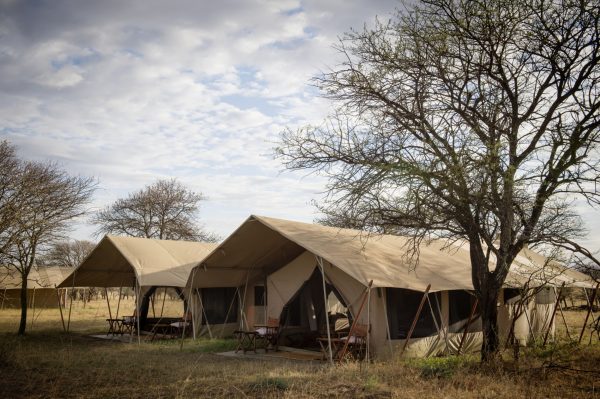 Ultra-Luxe Lodges: For travelers who'd prefer to stay in a lodge rather than a tent, camps like Singita provide all the amenities of a 5-star hotel in the Africa bush. Better yet, some villas and houses can be booked for exclusive use, meaning your safari will be entirely private, from your own safari vehicle to your group's exclusive chef.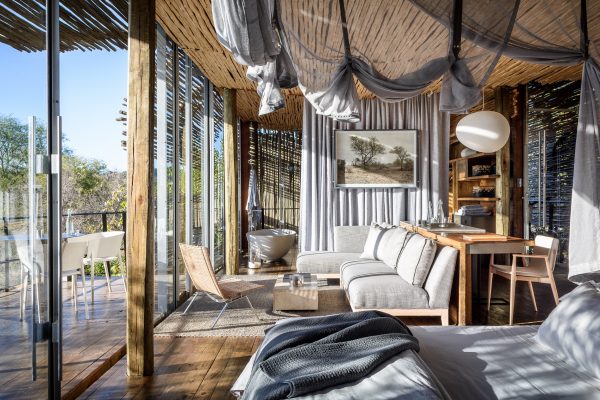 Luxury Tented Camps: "Tent" might not be word that comes to mind when you walk in, but Africa is full of surprises! Luxury tented camps often have wooden floors, sturdy canvas walls, full bathrooms with running water, plenty of space to relax and gorgeous views of riverbeds, channels or plains where wildlife may pass.