It gives me great pleasure to share with you that Travel Beyond has been named the WORLD'S NUMBER-ONE SAFARI OUTFITTER in Travel+Leisure® magazine's 2022 World's Best list. While we have appeared on this list four times previously, this is our first time claiming the top spot and we are thrilled!
Winners of the magazine's annual World's Best Awards are nominated and reviewed by Travel+Leisure readers. The magazine shared that "…Travel Beyond consistently impressed readers with its emphasis on putting travelers' needs first, by paying 'close attention to all the details' and by working 'very hard to get to know their clients travel styles and interests'."
This award is a direct result of the professionalism of our entire team, and the dedication they bring to the job every single day. They work tirelessly to take excellent care of our clients and I am honored to share this recognition with everyone here at Travel Beyond. The award confirms what I have known for many years: Travel Beyond has the best team in the business!
I also want to offer my sincere thanks to you, our incredible clients. So many of you took time to review our services and we know that we would not be celebrating this accomplishment without your tremendous support. We understand that travel is deeply personal. We greatly value our relationships with you and thank you for continuing to trust us with your travel dreams.
On a personal note, Kay & I are proud to carry on the amazing legacy my parents started when they opened our doors in 1975. We do this only with the great support of our clients, our team, and our partners around the world. We are honored, humbled and deeply grateful for this incredible recognition. Thank you for your ongoing support and partnership.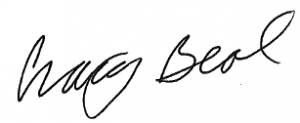 From July 2022 Travel + Leisure®, published by TI Inc. Affluent Media Group, a Dotdash Meredith company. Travel + Leisure® is a registered trademark of Travel + Leisure Holdco, LLC, a subsidiary of Wyndham Destinations, Inc., and is used under limited license.