Vietnam is an incredibly diverse country. There is so much to do, to see, and to experience, it is hard to imagine visiting for just one week. But that's exactly what Katie Gomer and Kayla Torgerson decided to do, as part of a larger Southeast Asian trip. Exploring Ho Chi Minh City (Saigon), Hoi An, Danang, Hanoi and Halong Bay, they hit many of the country's highlights. And of course, left plenty to experience on future adventures!
Ho Chi Minh City
Ho Chi Minh City is a crazy place, and the traffic is out of this world. Katie and I had never seen so many motorcycles and mopeds in one place in our lives, but that's what brought the city to life. On our first full day in Vietnam we enjoyed a Mekong Delta day cruise outside the city, where we got to see many local villages and a floating market. We really enjoyed getting out of the city just as much as we enjoyed coming back to it for a warm bowl of Pho (traditional Vietnamese soup). We would have liked to visit the Ho Chi Minh Tunnels, but that will definitely be on our list next time!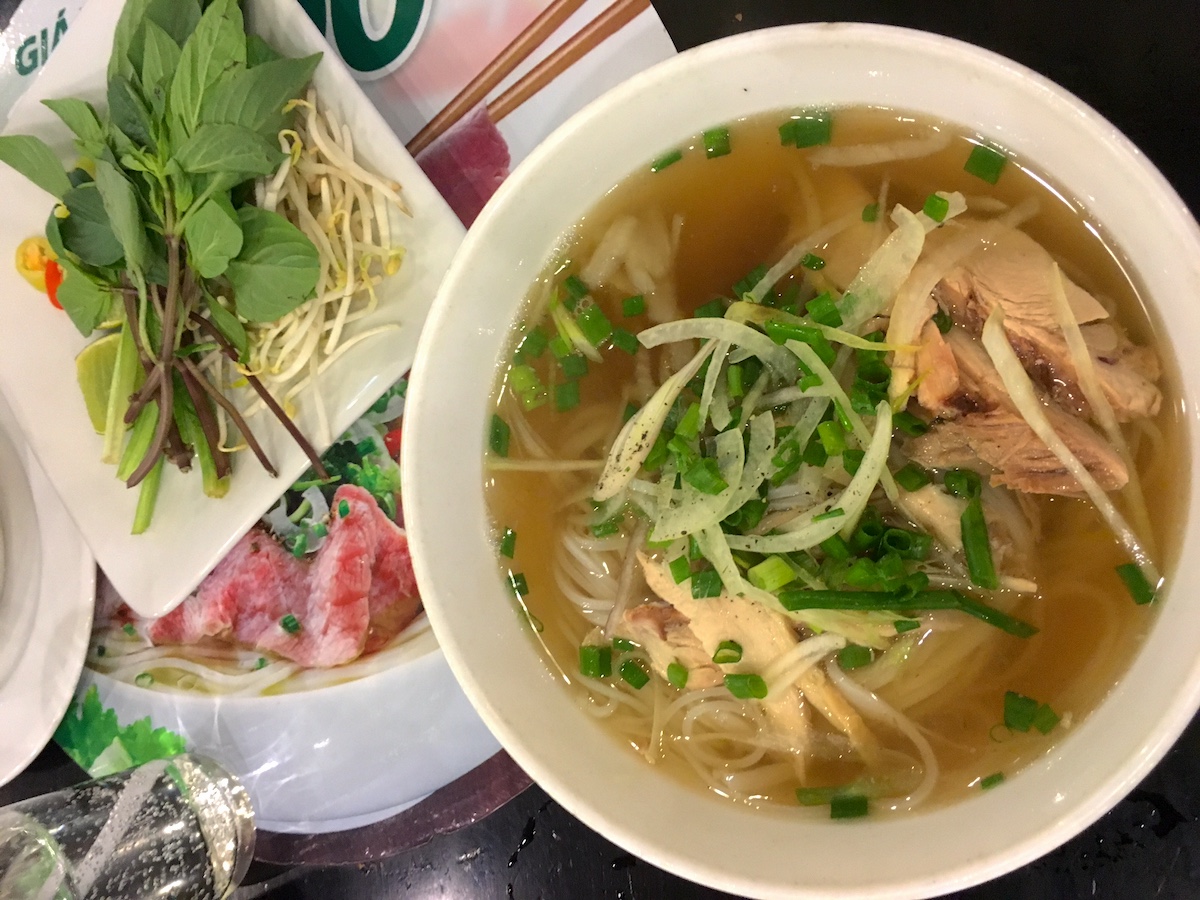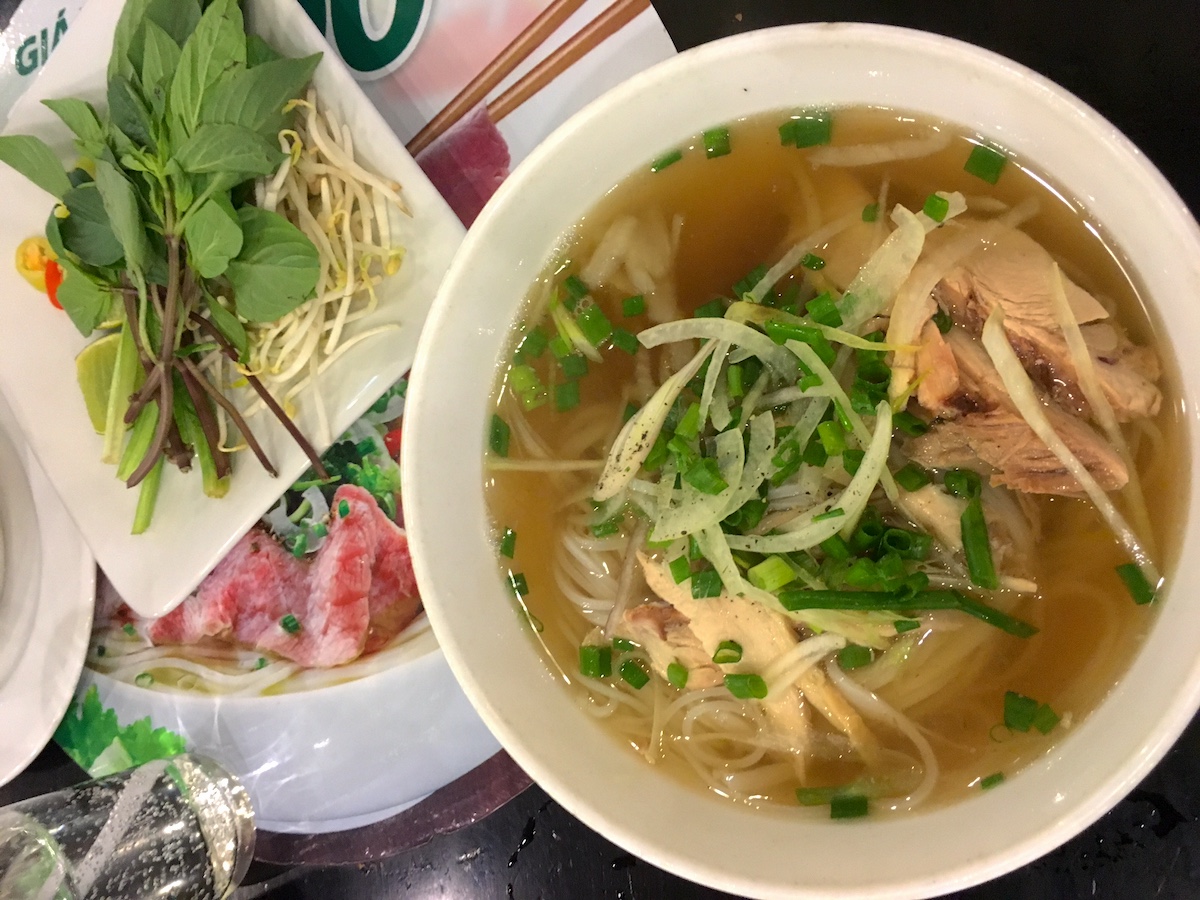 Hoi An
Next, we made our way to Hoi An, which is only an hour flight from Ho Chi Minh City. We stayed at a property well-located in the center of the old city. One highlight in Hoi An was our cooking class tour. Katie and I met up with a group for a market visit and then boarded a boat for a 20-minute ride to the cooking school. Our guide, Linn, lead us on a tour through the garden and showed us the different types of Vietnamese herbs and vegetables that we would be cooking with. We then went to the cooking demonstration area where they gave us the recipes and showed us how to prepare each dish before we tried ourselves. We got to eat whatever we cooked along the way, and it was all delicious! That afternoon we enjoyed a short city tour that brought us to the town's Chinese temples. Our guide Phi explained the history of the temples and a bit about the architecture.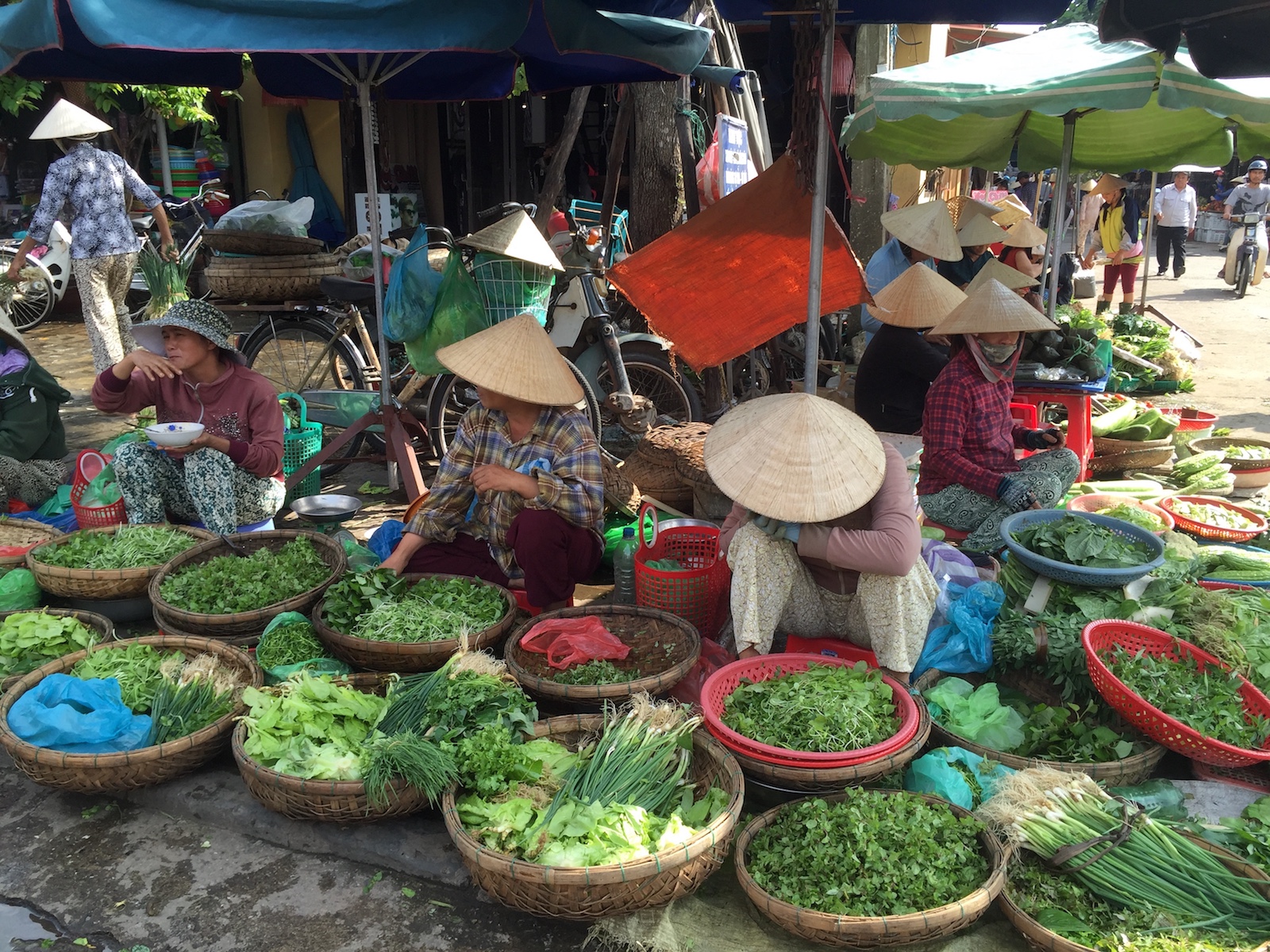 Danang
After our time in Hoi An, we drove back to Danang for our stay on the beach! Being on the oceanfront was really beautiful and peaceful, offering a great reprieve from some of the hectic-ness of Vietnam.
Hanoi
One more hour-long flight brought us to Hanoi. Our guide Tees was waiting for us on arrival and drove us 40 minutes into town. We stayed right on the city's lake, known as Hoan Kiem, centrally located for exploring the city's old quarters. We choose to spend our time at leisure in Hanoi, so we walked along the lake and visited the restaurants and shops in the area.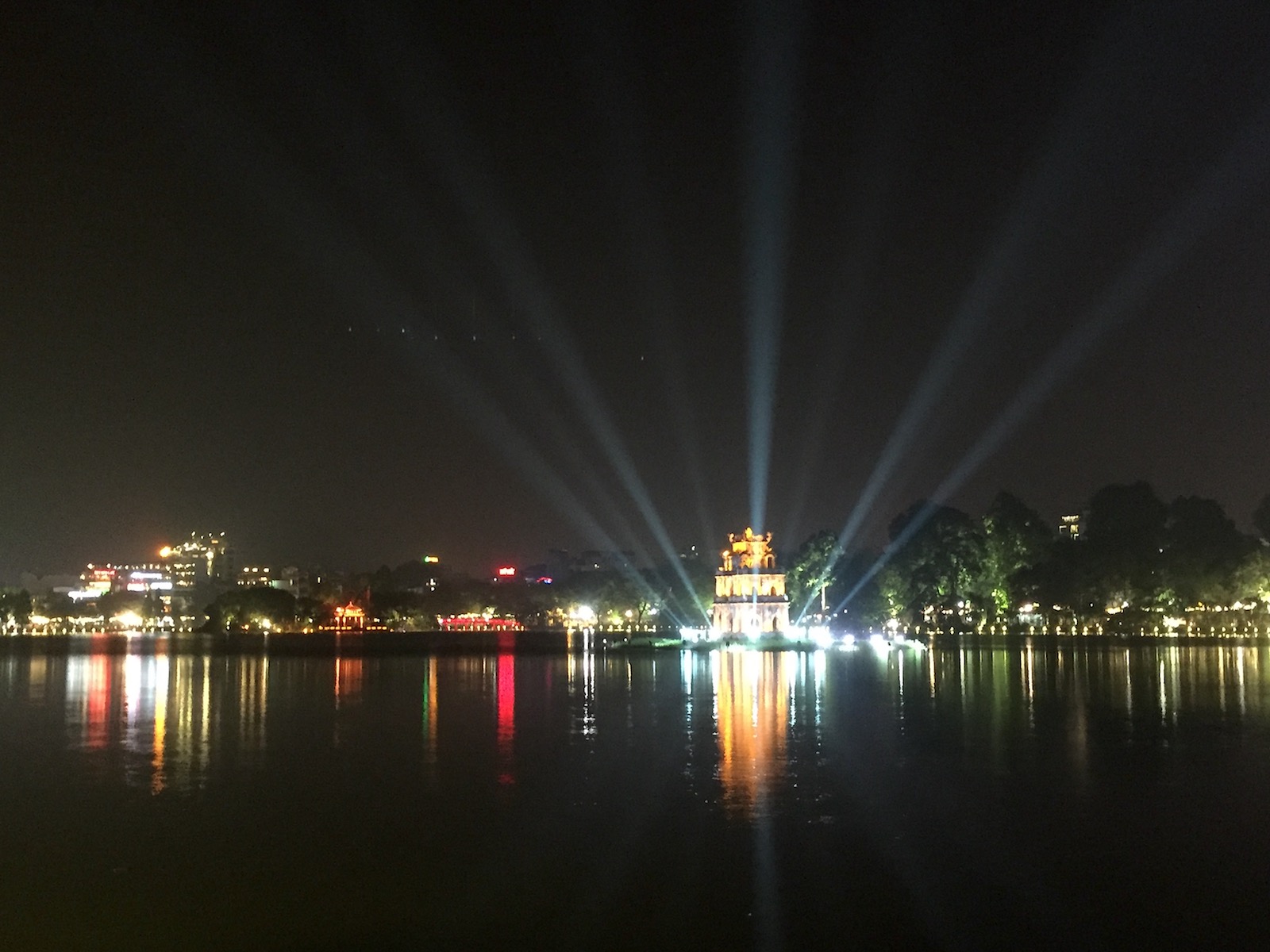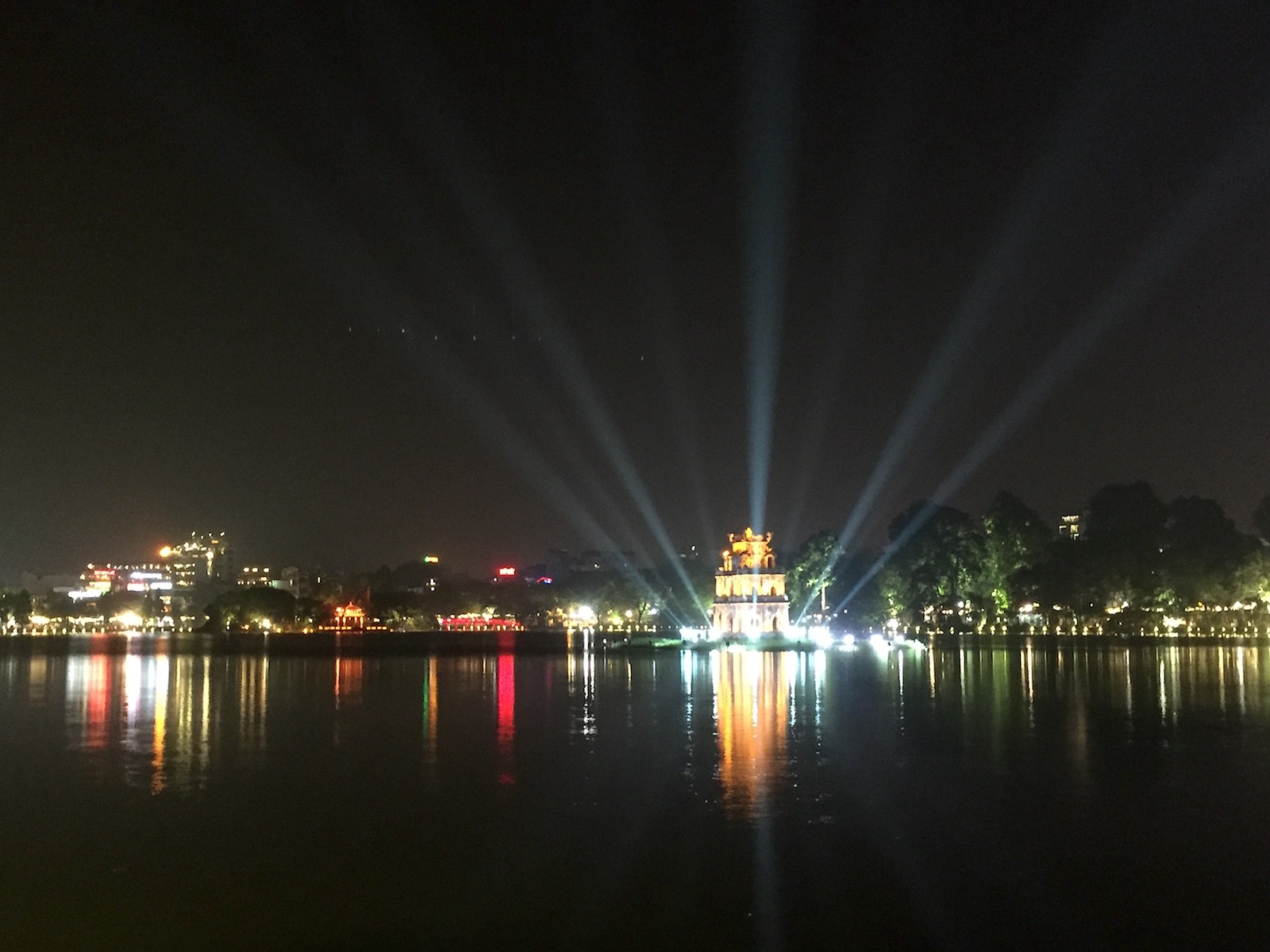 Ha Long Bay
A highlight of our stay in Vietnam was our boat cruise on Halong Bay. To get to Halong Bay, you can either take an hour seaplane or a 4-hour road transfer from Hanoi. While our guide told us fantastic stories along the way, I'd highly recommend taking the seaplane to save time, and be sure to add a 15-minute scenic flight over Halong Bay. The views are unreal! Tees shared many personal stories about his life, taught us about his culture and explained what it was like to grow up in Vietnam.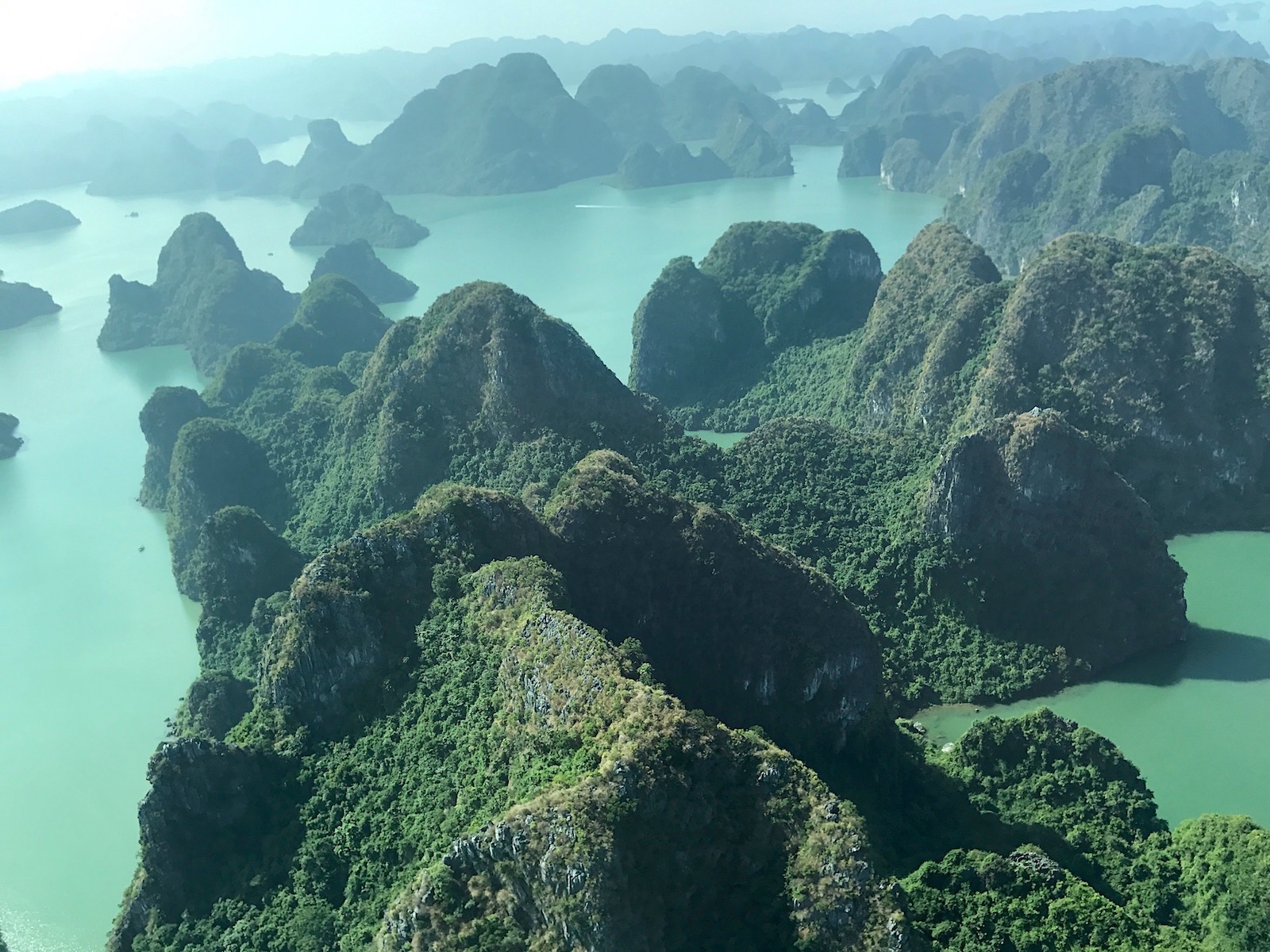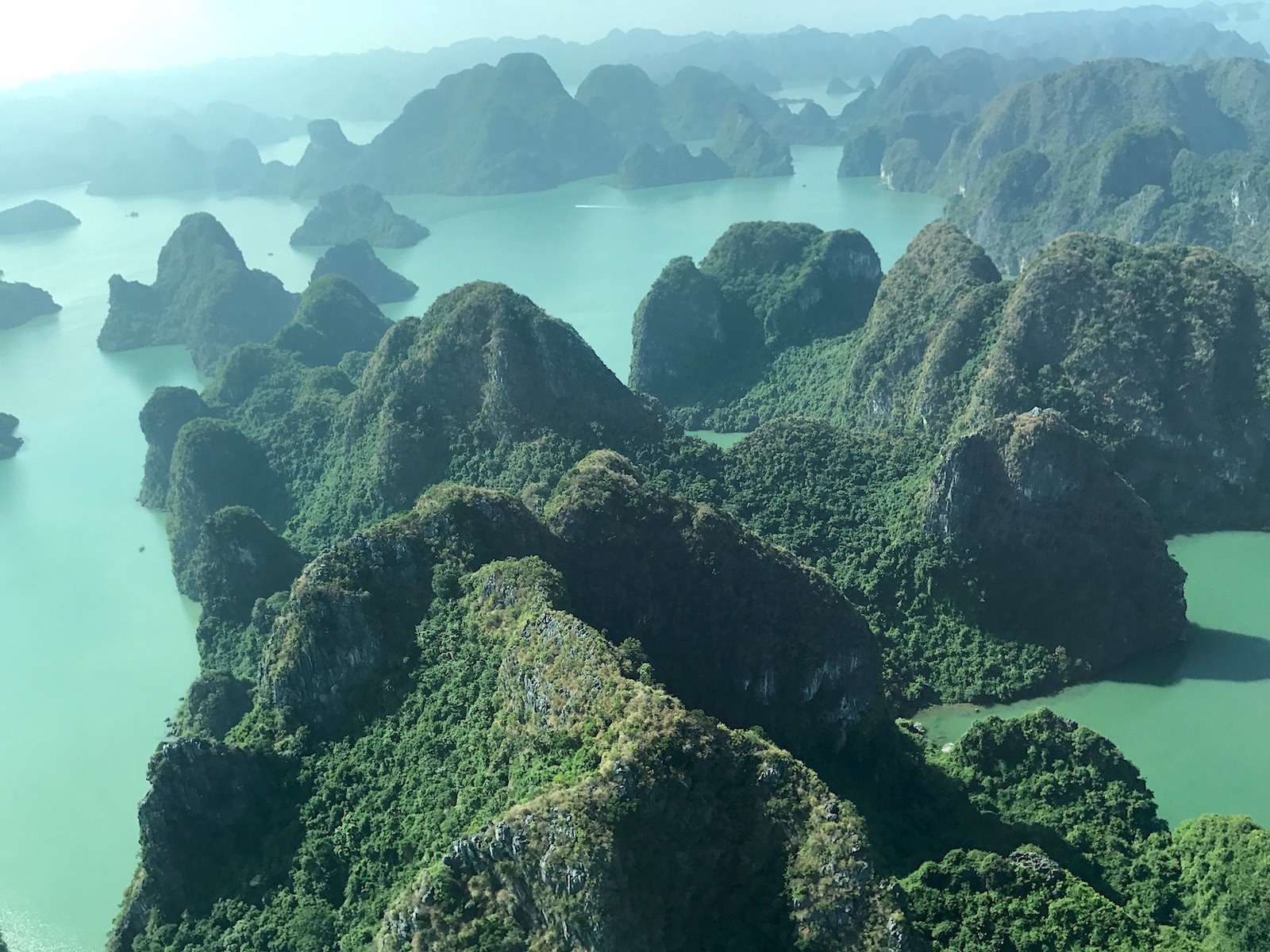 Our home for the night was a junk boat. There were about 26 passengers onboard. The staff was really great and always wanted to make sure people were happy and participating in the activities. Boating, swimming, and hiking opportunities were on offer, in addition to a cooking class and some other onboard activities.
Our trip was certainly a whirlwind, but we saw so much of what makes Vietnam unique! If time allows, you can also add a visit to the famous Phong Nha Ke Bang National Park and spend a night camping in a cave!