In February 2023 I had the opportunity to visit Kenya for the very first time. Having worked on many client trips to Kenya, I'd already learned quite a bit about the country and was so excited that my colleague and I would be spending our first day exploring Nairobi. The city definitely did not disappoint! From learning about the care of orphaned elephants to dining at local restaurants, I can confidently say there is always something to do in Nairobi.
Daphne Sheldrick Wildlife Trust
Our first stop was the Daphne Sheldrick Wildlife Trust, an incredible organization that is best known for its orphaned elephant program. When we arrived for our visit, we were guided down to the enclosure, and I could feel the excitement in the air. Soon enough we started hearing the trumpeting and stomping of baby elephant feet. And then they were barreling through the trees in a single file to reach the caretakers for breakfast.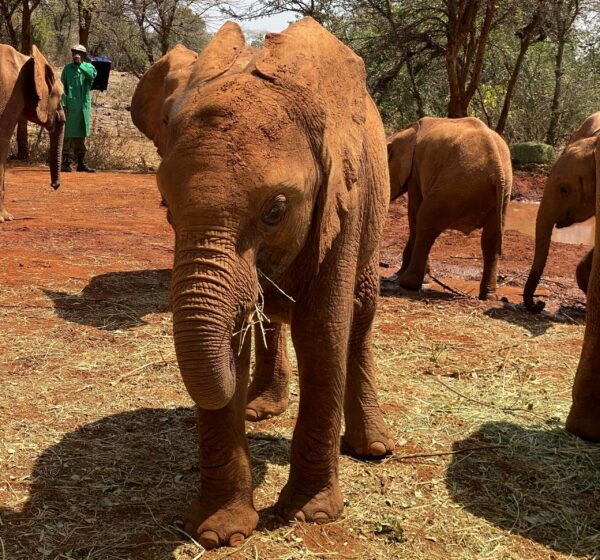 As we watched the young elephants splash in the watering hole and eat, one of the staff members spoke to us about the history of the organization. He knew every elephant, pointing out each orphan by name and sharing how they came into their care. It was heartbreaking to hear the backstory of each baby but inspiring to learn all that the team does to ensure the elephants are rehabilitated and returned back into the wild. This was an up close and personal experience I will not forget.
Kobe Tough
Kobe Tough was another visit that really surprised me. Heading to the program's new location, our guide explained that the organization supports around 400 Maasai women, single mothers and orphans who handmake beautiful beaded jewelry, belts, and bags. Their products are sold and all proceeds go toward feeding their families and paying for their children's education.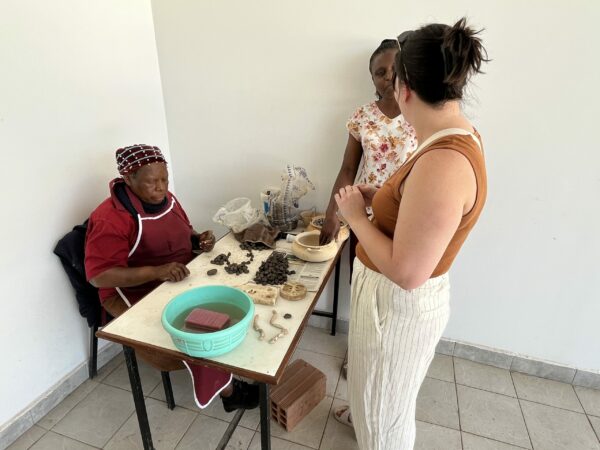 We had the chance to see a few of the women hard at work and got a quick tour of the process from start to finish. My favorite part of our visit was towards the end when the women took a break and sang us a welcoming song and dance. They even pulled us in the circle so we could dance, laugh, and sing along. Getting to connect with these ladies and learn about their cultures is one of the reasons I love traveling; and learning all that Kobe Tough is doing to help support women in Nairobi was empowering and moving. For me it really felt like the perfect welcome to their beautiful country.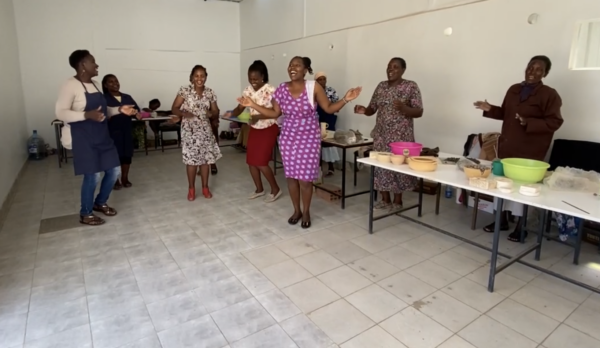 Utamaduni Craft Center & Café
And for all the art lovers like me, you can't stay in Nairobi without visiting the Utamaduni Craft Center & Café. I really didn't know what to expect but was pleasantly surprised when we walked in and were instantly surrounded by hundreds of handmade wooden carvings. We made our way through each room on both levels, taking in all the beaded jewelry, paintings, drawings, toys, and so much more—all made by local artists. It was a great spot to pick up some souvenirs and small canvas paintings for my family, and I can't wait to return to see the new work the artists create.
Giraffe Center
Our next stop was the Giraffe Center, a program run by the African Fund for Endangered Wildlife. As we walked in, we were handed some pellets and made our way up the treehouse platform to meet the resident Rothchild giraffes, one of Africa's endangered species. They were the exact same giraffe one would find at Giraffe Manor.
Of course, everyone knows giraffes are large animals; but it was still a shock to see just how big they really are when standing face-to-face and feeding them snacks. I was a little hesitant at first because in order to obtain the treat, they stick out their long black tongue and pull the snack from between your fingers, leaving at least a little bit of slobber behind.  But, as we spent more time with these gorgeous animals, I learned quickly there was nothing to fear. They are beyond sweet, with their deep brown eyes and long lashes, and visiting the Giraffe Center while in Nairobi was definitely a 'treat.'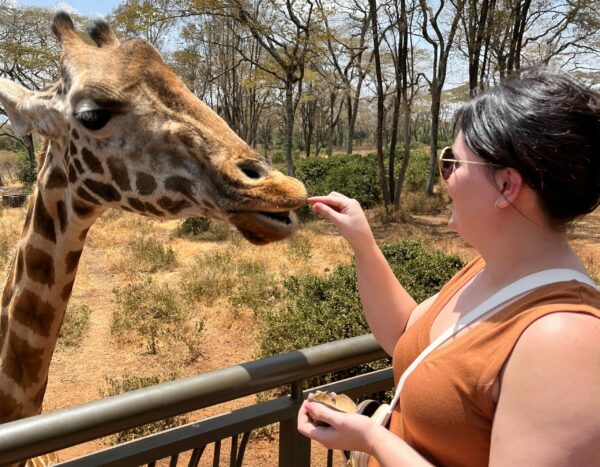 Where to Stay
Thankfully, Nairobi is home to a wide variety of accommodations, many of which are perfectly located near the city's best attractions.
We spent our first night at House of Waine and enjoyed a delicious dinner and quiet evening to recoup from our travels. With spacious grounds, 11 rooms (plus 1 cottage), we felt this was a perfect spot for those who would enjoy some down time after a day of exploring Nairobi. The following day, we had the chance to see Tamarind Tree Hotel. Boasting a stunning restaurant that directly connects to the patio and pool, this modern hotel is a great location for larger groups or families to enjoy. And with it being right next to Nairobi's Wilson Airport, guests have a short commute before flying out on their safari adventure.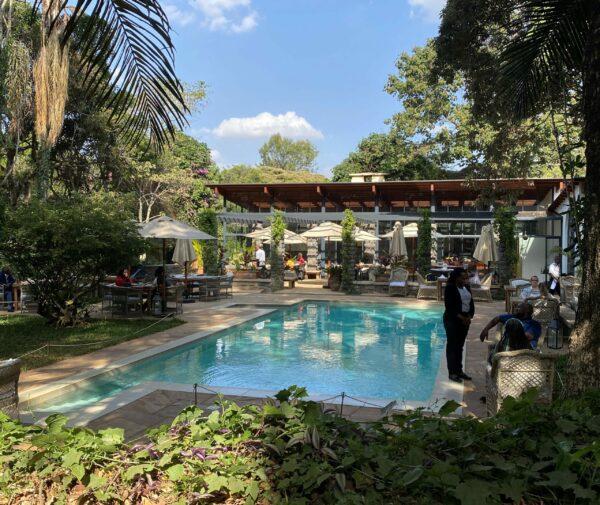 We spent our last night in Nairobi at Karen Blixen Coffee Garden & Cottages. With each cottage nestled into the lush gardens, you almost forget that you are in the most populated city in the country. After a long day full of activities, we decided to spend our entire evening sitting on the patio of their restaurant enjoying the food, drinks, and ambiance. Our server even provided us with our own firepit. It was the perfect way to end our time in Nairobi and prepare to set off on safari.
Our days in Nairobi were packed with amazing experiences, and I was thrilled we were able to fit it all in. Seeing local artwork, learning about conservation efforts, and exploring this capital city will get any traveler excited for their adventure ahead.