I've been lucky enough to explore East and Southern Africa on many trips to the continent. From the moment I went on my first safari—honestly, before I even left the USA—I was hooked on Africa. The up-close safari experience with animals that are typically only read about or seen in a zoo is truly magical and hard to beat. Yet, my most recent trip to Africa threw a curveball at the traditional safari experience and introduced me to chimpanzee trekking in western Tanzania.
Although there are some exceptions, most of the day on a typical safari is spent in a 4×4 vehicle on game drives. While visiting the Mahale Mountains with Craig this fall, I quickly learned that a primate safari is much more active. Each morning, trackers are sent out into the forest to find where the chimpanzees are spending their day. Sometimes the chimps were a short 45-minute hike away, and sometimes they were further from the property, requiring us to really work for the chance to see them!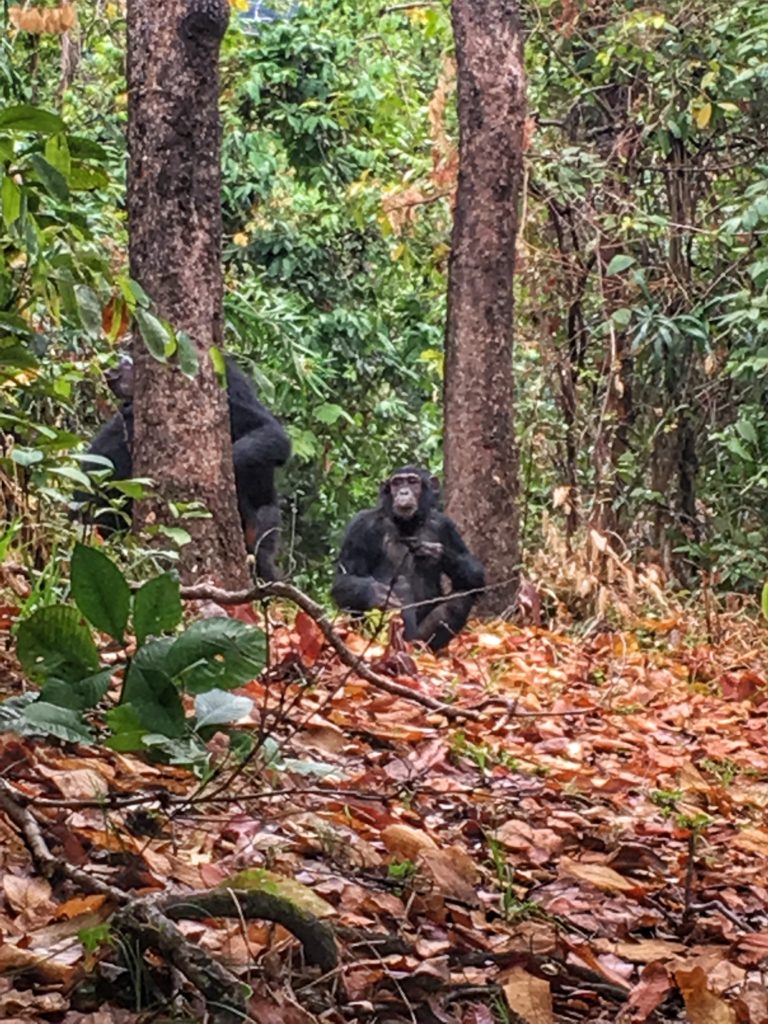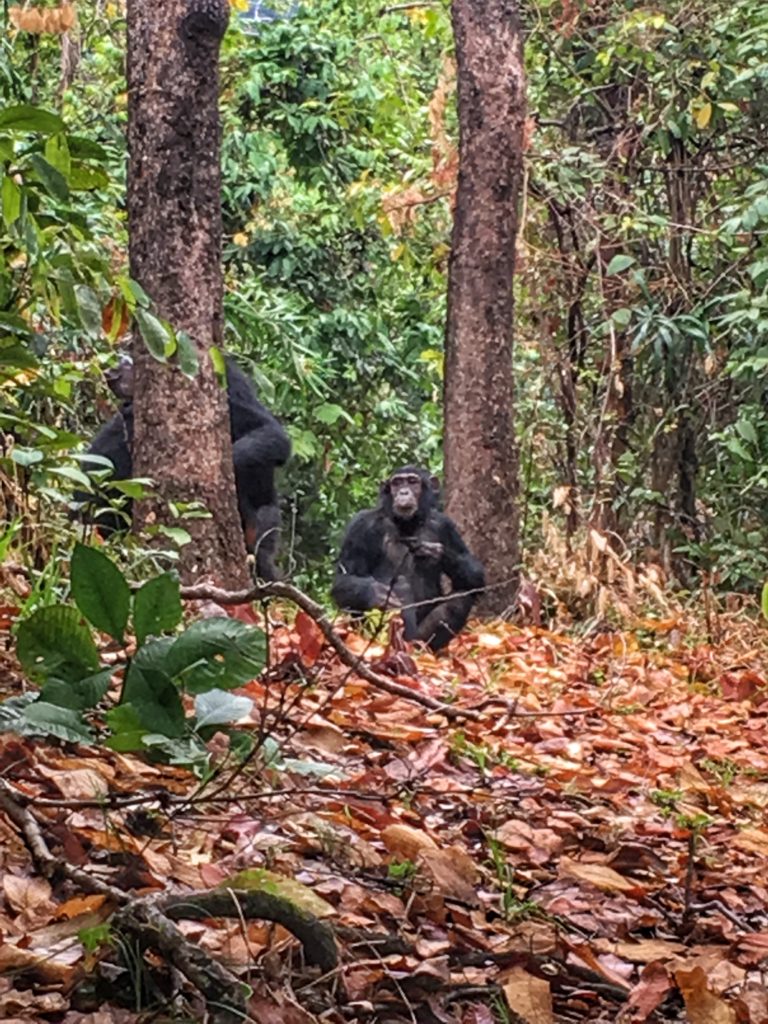 While the hiking was intense at times, when we finally came across these creatures in their natural habitat, it was absolutely worth it. Because chimps are so closely related to humans, their actions/habits/expressions were both fun and familiar. I was fascinated by the parent/child relationships and how similar they were to many families I know. In order to preserve a healthy environment for the chimps, we were allowed to view them for one hour each day. This makes a 3-4 night stay perfect, allowing plenty of time up close with them. I loved that while we were required to keep our distance from the chimpanzees, they definitely don't know about this rule! There were quite a few instances where they walked quite close to our group to get to their next feeding spot – definitely a hold-your-breath, adrenaline-rush experience.
Our time in the Mahale Mountains wasn't solely focused on the chimpanzees. After finishing our trek each day, we could choose from a number of adventurous or relaxing activities our beachfront property offered. Snorkeling and kayaking on Lake Tanganyika are fun ways to round out a day of activity, while others may enjoy reading a book on a beach chair, with the lush Mahale Mountains in the background. I particularly enjoyed spending time on the property's classic wooden boat while others swam in the lake.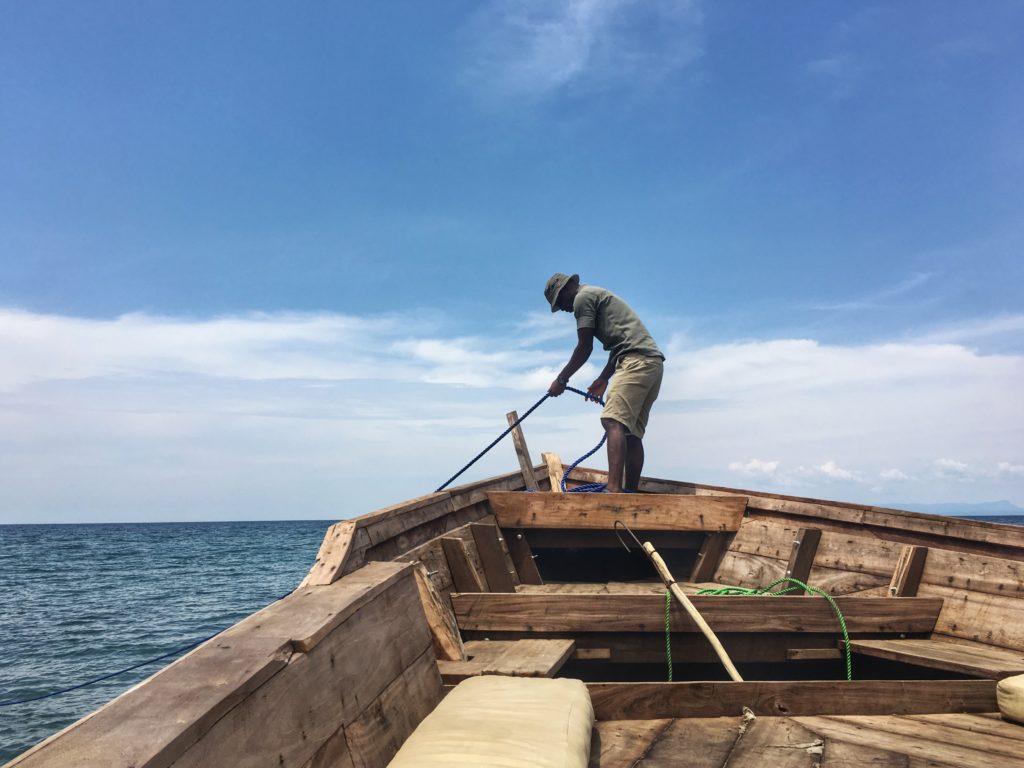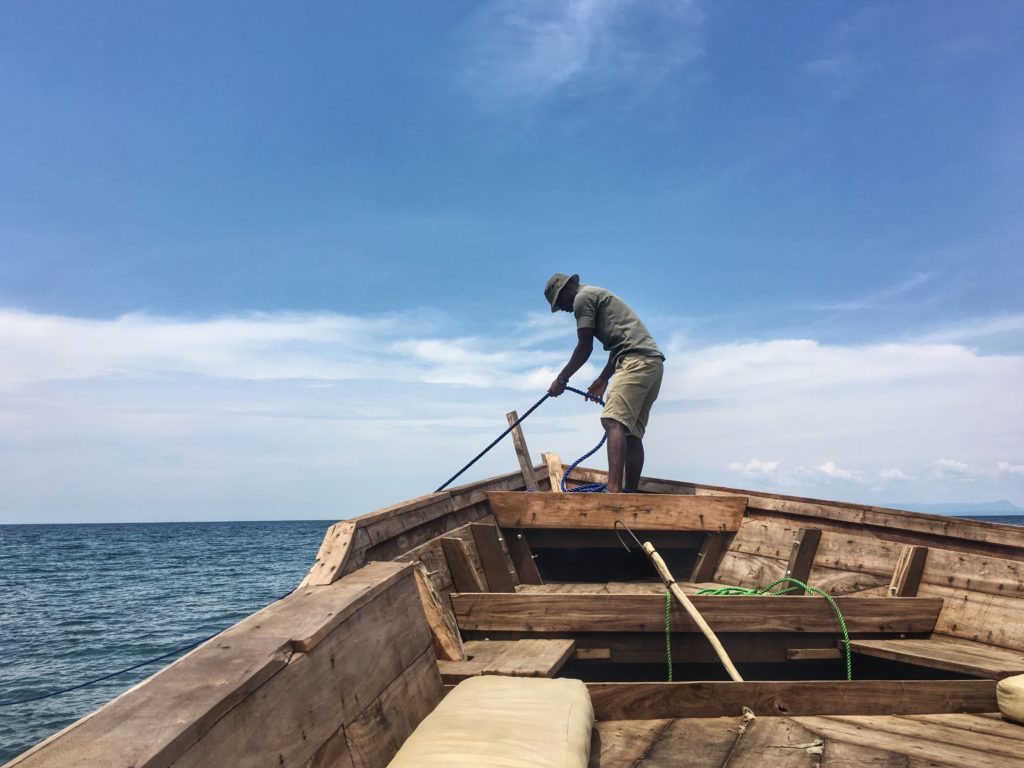 My chimpanzee trek experience truly was the capstone of my time in Tanzania. The country itself has endless safari opportunities and interesting wildlife sightings, but the chimpanzees will forever be at the top of my list.