Africa, with its diverse landscapes and cultures, has always been a magnet for travelers, particularly those seeking experiences beyond the ordinary. Wildlife-rich safaris prove unforgettable and iconic landmarks change perspectives. And yet, there's so much more to explore, an uncharted world of hidden gems waiting to be discovered. We asked our Africa experts for some of their favorite off-the-beaten track experiences in both Southern and East Africa and the adventures promise to leave you not only awe-inspired but also craving more.
Chimp Trekking at Greystoke Mahale, Tanzania
Tucked away on the shores of Tanzania's Lake Tanganyika, Greystoke Mahale offers an immersive chimp trekking experience that feels like stepping into a world untouched by time. The dense forests of Mahale Mountains National Park provide a sanctuary for chimpanzees, and visitors have the opportunity to observe these remarkable creatures in their natural habitat. The trek through the lush terrain, guided by expert trackers, unveils the complex behaviors and interactions of these close relatives of ours, leaving a lasting impression of our interconnectedness.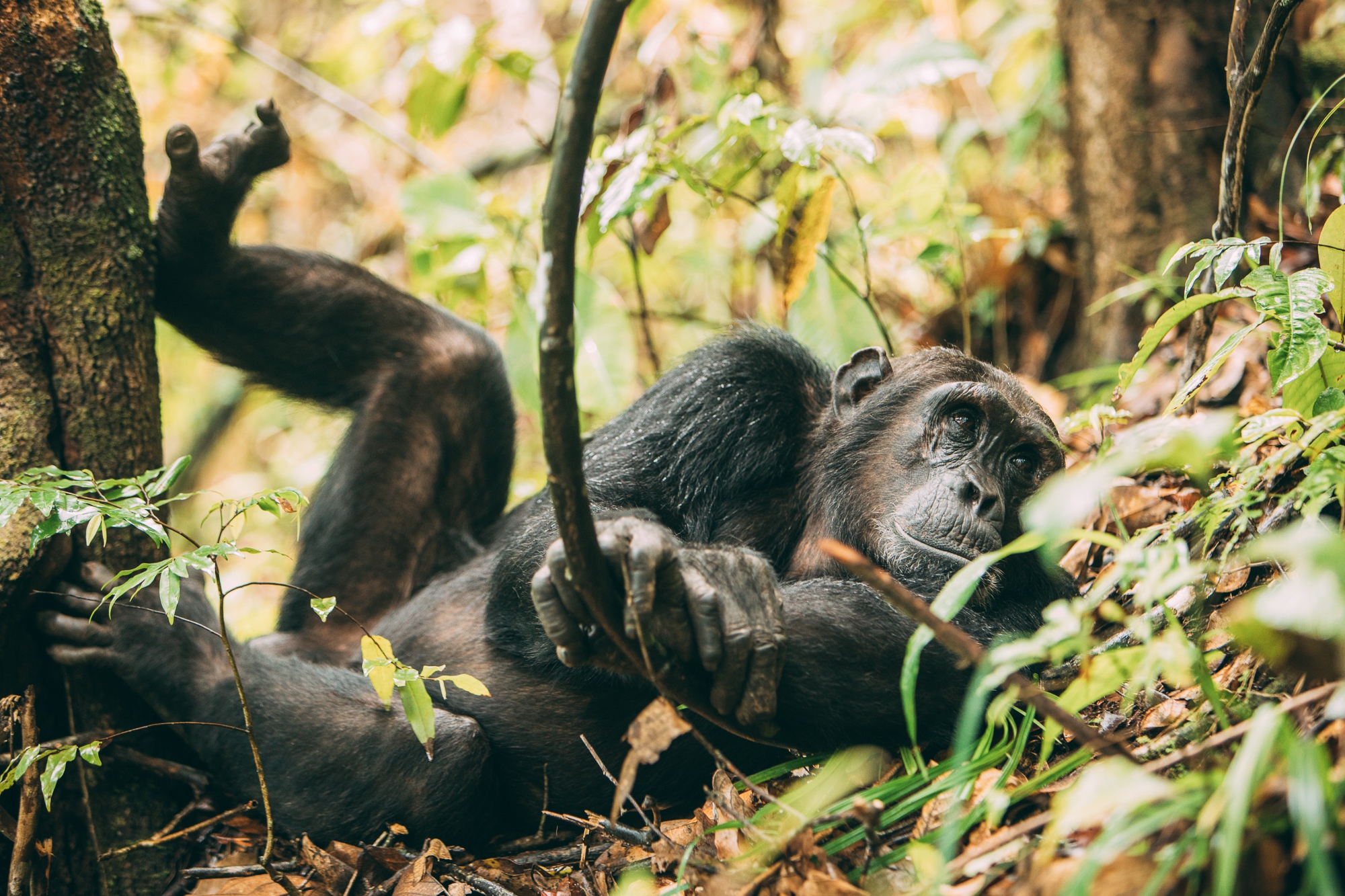 Explore Liuwa Plains National Park, Zambia
For those seeking solitude and serenity, Liuwa Plains in Zambia boasts incredible wildlife, vast plains, and very few visitors. The expansive grasslands transform during the annual wildebeest migration into a wildlife spectacle like no other. Unlike the bustling crowds in more popular destinations, Liuwa Plains offers a tranquil safari experience, allowing you to connect deeply with the land and its inhabitants, including hyenas, cheetahs, and rare birds.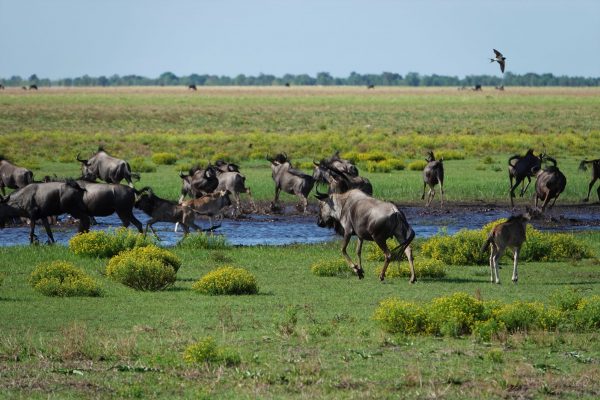 Helicopter Adventure to Kubu Island, Botswana
Taking a helicopter ride to Kubu Island offers a fresh perspective on the otherworldly terrain of the Makgadikgadi Salt Pans. Looking down over the surreal landscape reveals the region's stark beauty and helps you better grasp its ancient history. You will not see water at this island, however the granite "island" is dotted with mysterious baobab trees and stands in contrast to the surrounding salt flats. A visit here makes for an unforgettable adventure that few have had the privilege to experience.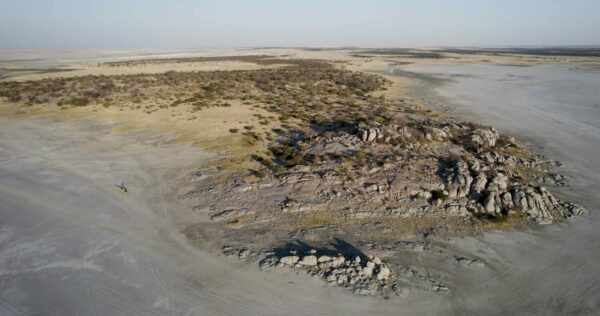 Walk with Kichaka Expeditions, Tanzania
For those with a thirst for exploration and an affinity for the untamed, Kichaka Expeditions in Tanzania provides an immersive walking safari that takes you off the beaten path and deep into the wilderness of Africa. Accompanied by skilled guides, you'll dive deeply into Ruaha National Park, following animal tracks, learning about traditional ways of life, and sleeping under a starry African sky. This intimate experience allows you to forge a profound connection with the land and its inhabitants, leaving you with memories to last a lifetime.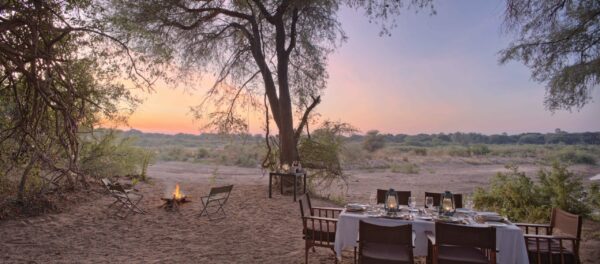 Immerse in the Himba culture, Namibia
Journey to Serra Cafema in Namibia's remote Kunene region and enjoy the rare opportunity to connect with the country's indigenous Himba people. This culturally immersive experience allows you to learn about the Himba's unique way of life, their traditions, and their intimate relationship with the harsh desert environment. These interactions not only provide insights into their ancient heritage but also leave a lasting impact on your understanding of human strength, resiliency, and ingenuity.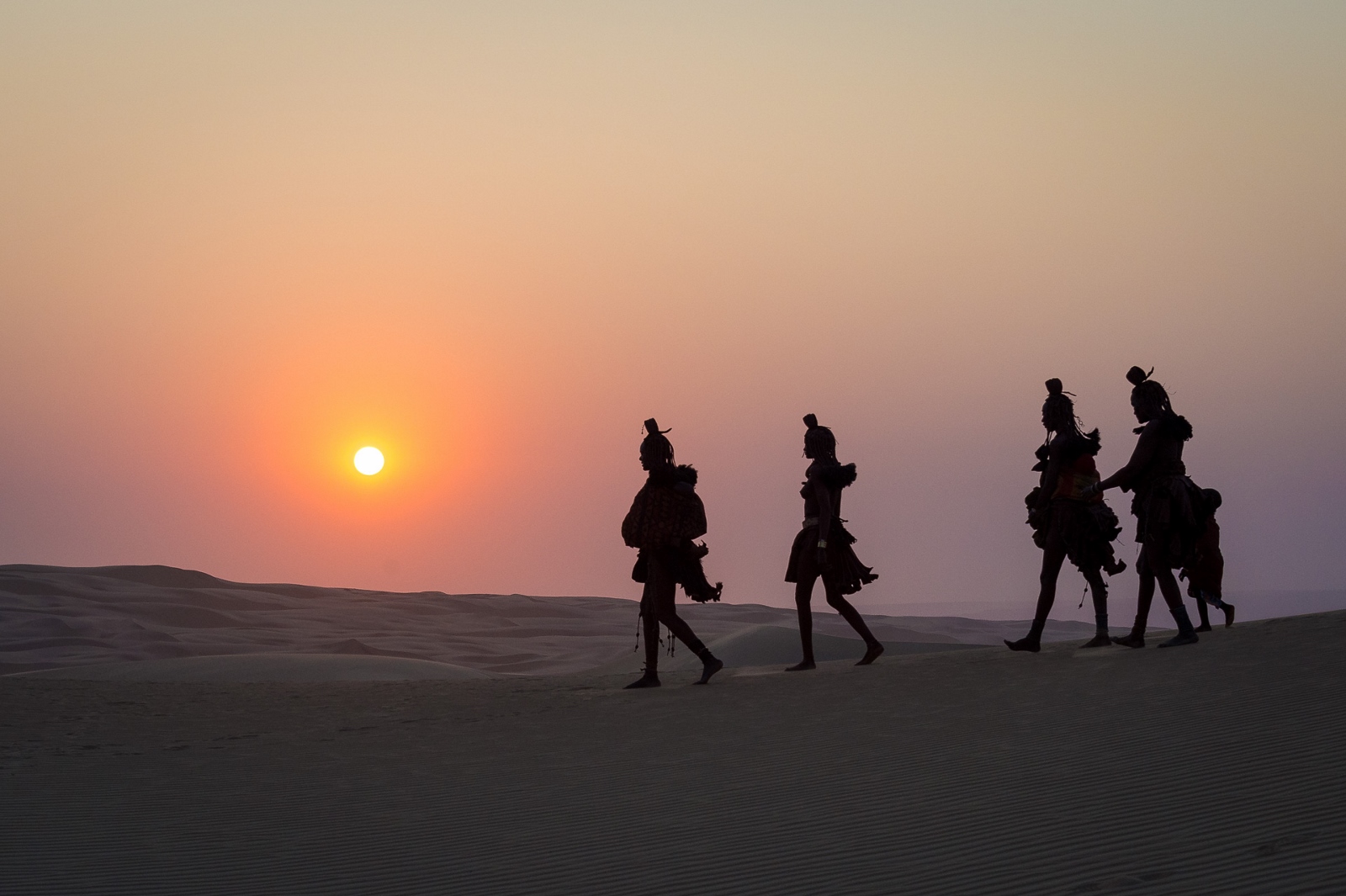 Scenic Helicopter Flight, Northern Kenya
Hopping onto a Tropic Air scenic helicopter flight unveils a breathtaking tapestry of geological wonders and natural beauty. From the rugged terrain of the Gregory Rift to the mystical Suguta Valley, the experience provides a bird's-eye view of Northern Kenya's ever-evolving landscapes. Overlooking the Nataruk archeological site or the turquoise expanse of Lake Turkana, you'll gain a newfound appreciation for the intricate relationship between nature and time.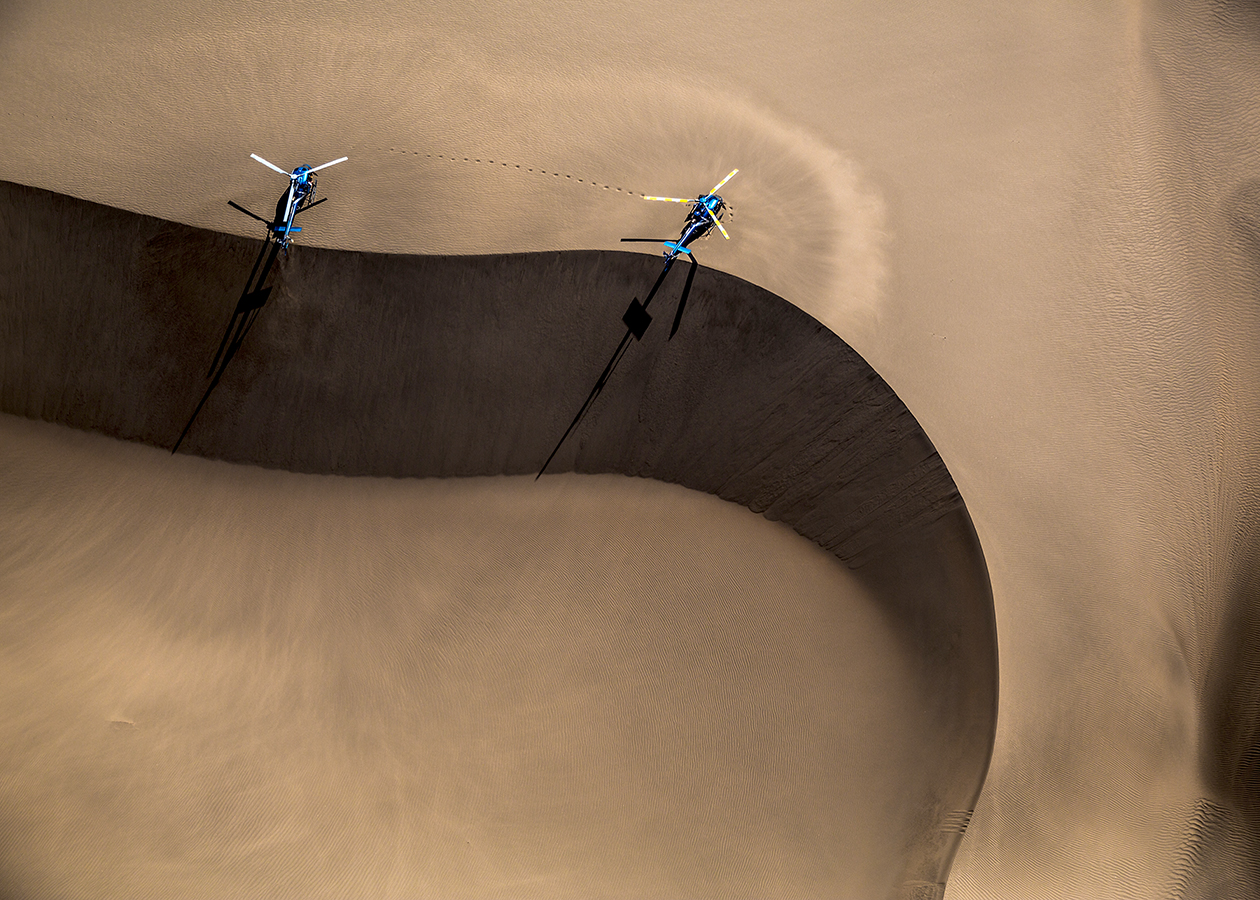 From chimp trekking in Tanzania to helicopter flights over Kenya's remote wonders, these off-the-beaten-track adventures serve as a reminder that the true essence of travel lies in embracing the unknown, forging connections, and leaving footprints of wonder on the path less traveled. So, step off the well-trodden trails and immerse yourself in the extraordinary – Africa's hidden gems await your discovery.