Earlier this month, Ecuador's president Guillermo Lasso made a historic announcement. It had been decided during the recent World Climate Conference (COP 26), that the Galapagos Reserve, already one of the most diverse and abundant ecosystems on the planet, would be expanding.
Increasing its size by 45%, and now totaling 47.7 million acres, the Reserve will now include an important migratory swimway running from Cocos Island National Park in Costa Rica to the Galapagos. This move prevents fishing fleets from trolling these waters and also protects the many unique species who move through the region, including whale sharks, manta rays, sea turtles, tuna, and scalloped hammer head sharks. These animals now have a safe haven in which they can not only migrate but also breed and rebuild their populations.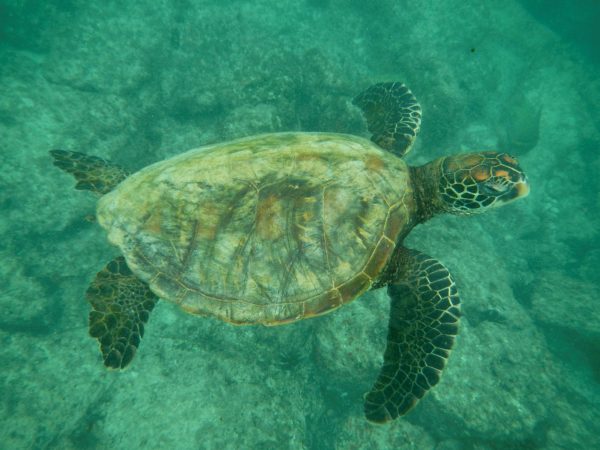 The decision doesn't just preserve an important aquatic system, it also serves as model for governmental collaboration around conservation. Ecuador plans to increase naval patrols of the now enlarged Reserve while nonprofits pledge to do their part to ensure the Galapagos, and its marine life, continue to thrive.
As someone who has visited the Galapagos a total of 14 times, Jennifer Gillmore, Travel Beyond's Product Manager for Latin America, is beyond thrilled with the news:
"The expansion of the Galapagos Marine Reserve and implementation of the Galapagos-Cocos Swimway are important steps to ensuring the preservation of species that contribute to the ocean ecosystem as a whole. New regulations will help curb large scale industrial fishing, and serve to protect areas that are not only crucial habitat for large concentrations of marine life, but also feeding and migratory routes for several endangered species. This is great news for the natural world in general, and for Galapagos visitors who will benefit in the long term from richer biodiversity and healthier wildlife populations."
We can't wait to keep exploring this incredible part of the world!