My most recent trip to Africa was my fourth trip to the continent but included my first trip to an African beach destination (outside of Cape Town). After an amazing 3-week trip in Kenya and mainland Tanzania visiting 40 properties, I made my way to the island of Zanzibar for a bit of R&R.
A trip to Kenya and Tanzania offers you a unique African experience! From classic safaris to the luxurious beach destination of Zanzibar in Tanzania, you will not regret time spent in these amazing countries.
Highlights from my safari on the mainland included:
My stay at Sirikoi in the Lewa Wildlife Conservancy – the sheer number of rhino in the area is amazing!
Ngare Serian's amazing hippo pods and adventurous footbridge across the river to access camp
The incredible Masai Mara, which is basically a Garden of Eden in November
And the views from Lamai Serengeti Camp which are unforgettable!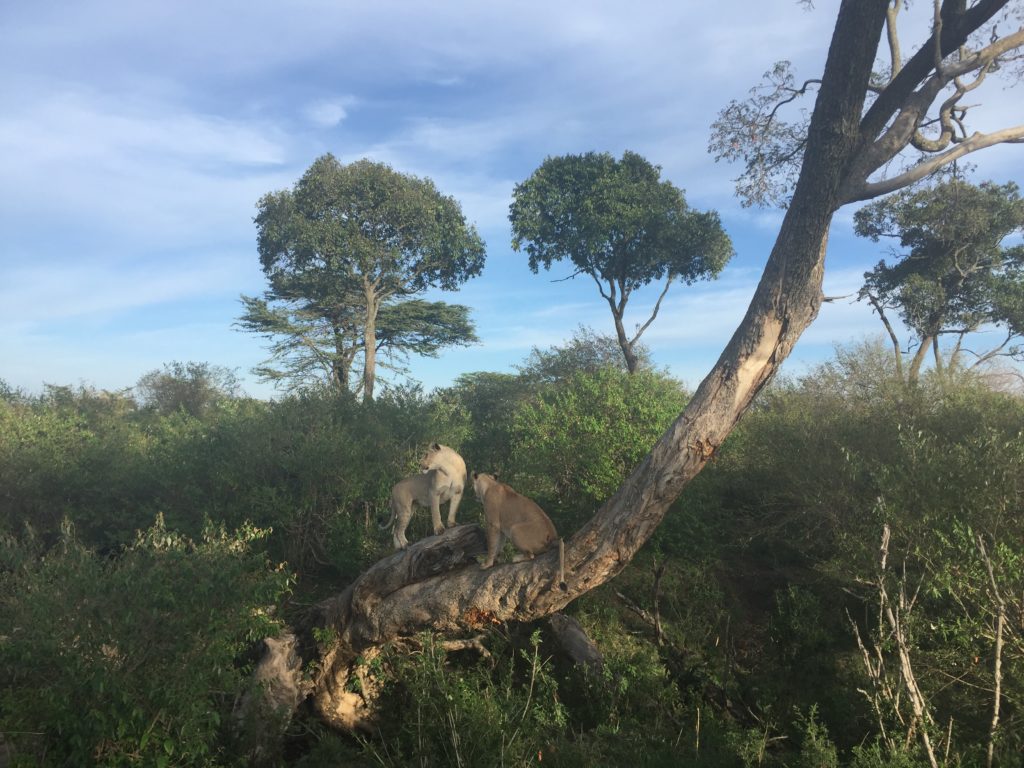 THE ISLAND OF ZANZIBAR
On the island of Zanzibar I stayed at Baraza Resort and Spa, Xanadu Villas, and Mnemba Island. Each was amazing in its own way.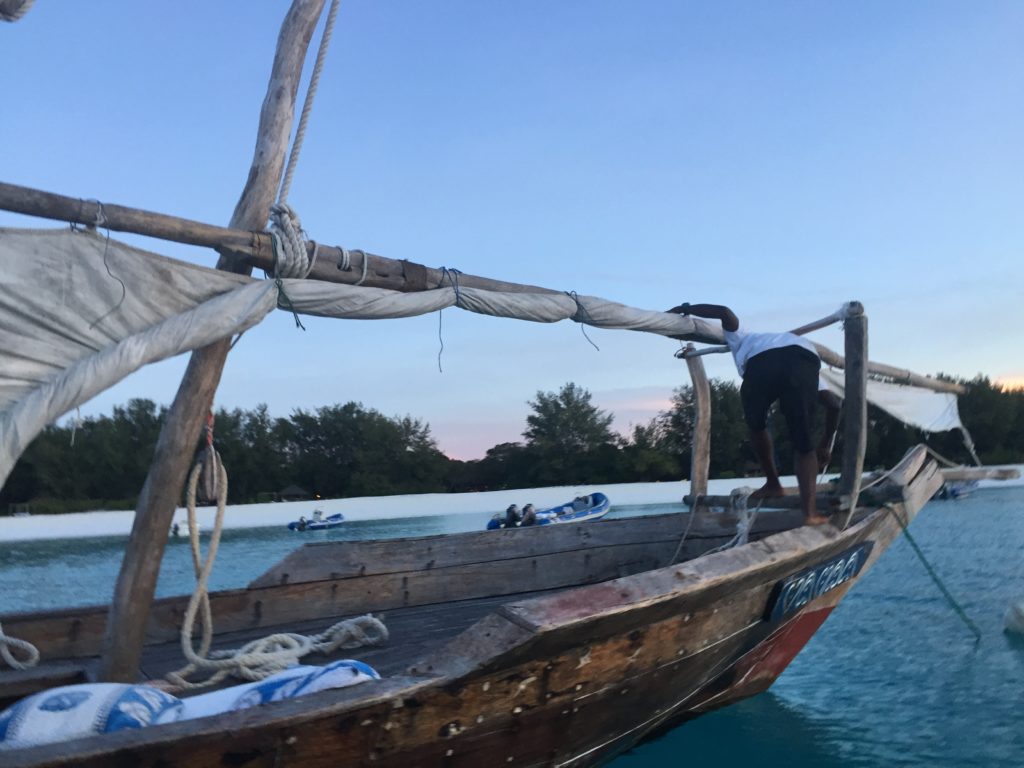 Baraza was unique because it felt like Aladdin's palace. The rooms are opulent, the pools are pristine, and almost everything on the property is either white or a shade of gold. Not only was the property lovely and spacious, but the staff were some of the friendliest people I've ever encountered! They made me feel instantly at home on the island. I spent most of my time here relaxing on their shaded chairs next to the beach, reading a book and watching the tides roll in and out.
Xanadu Villas is located just down the beach from Baraza and quickly became my favorite property. The villas are to die for! They are stunningly appointed, have bathrooms the size of my apartment, and each villa has its own unique design. I stayed in the 1-bedroom Kimwondo Villa which is nothing short of spectacular. It would be the perfect place for a romantic getaway, a honeymoon or anniversary celebration! Or if you are like me and you enjoy your time to decompress on your own… I LOVED having the villa to myself. What an amazing way to unwind and take in such a beautiful place with a rooftop pool overlooking the ocean in the distance!
My butler, Lissu, made my experience at Xanadu. He was so intuitive and kind. He noticed my favorite flowers are frangipani, so at dinner he set up a vase full of them, he also noticed that I virtually never left the beach so he offered to set up a candle lit dinner complete with a white linen covered table in the sand, just for me. And probably the most heartwarming of all, was that I was struggling to remember some Swahili words that he taught me – like my morning drink order, "black coffee", so he wrote out a full page of English to Swahili translations that he gave to me before I left. I still have the sheet at home! It was so thoughtful and really took the experience from just a wonderful beach stay, to a perfect and memorable vacation. To me, it's the little things like that that make such a big difference!
My last stop in Zanzibar was Mnemba Island. This private island is just a short boat ride off the mainland, but once you arrive in this little slice of paradise, you'll feel like the rest of civilization is a world away. Each thatched bungalow -style room is completely open – no closed windows or doors. At night, the only thing between you and the stars and the sea breeze is a roof over your head and netting over the bed. One night while I was reading in bed, a crab actually started to climb the net over the bed – ha! To me, this was barefoot luxury at its finest!
Mnemba offered a very unique opportunity to snorkel right off the shores of the private island – and if you are lucky swim with dolphins in the wild. Let's just say I got very, very lucky! I am a huge animal lover and wildlife enthusiast and am lucky to have been on safari many times in several countries… that being said, swimming with dolphins in the wild, for me, takes the cake for my all-time favorite wildlife experience! It was the most magical interaction I've had with animals in the wild. The dolphins swam around me and within inches of my body. At several points, I thought a fin or tail was going to brush against me, but just in the last moment the dolphins would keep their distance. They were calm and clearly aware that I was right there swimming with them. I was able to jump in the water off the boat and swim with them three different times before they made their way further out to sea.
I can't quite put into words how special that experience was – I will never forget it!
Although Africa is a big place, and there is a lot to do and see on the mainland, I highly recommend considering adding 4+ nights at the beach at the end of your safari – consider it a vacation from your vacation!