At times, descriptions of Namibia can sound downright eerie. Historic shipwrecks lay abandoned on the aptly-named Skeleton Coast. Desert-adapted wildlife make epic treks for water in the seemingly endless sands of the Namib Desert. The dead, blackened trees of Deadvlei provide a stark contrast to a backdrop of red-orange dunes.
Yet, as our consultant Rose Loggi describes in her trip blog from her recent journey to Namibia, Namibia's exotic and diverse beauty offers travelers a sense of incredible connection with nature and life, fresh ways to explore its varied landscapes and warm, welcoming people at each turn.
About Wilderness Safaris
Our longtime partner Wilderness Safaris is committed to providing life-changing journeys in some of the most remote and pristine areas in Africa, including Namibia. Furthermore, conservation and community preservation are at the core of the company's commitment to their 50 luxury camps in 8 countries within Southern and East Africa.
This month, we explore three of the nine Wilderness Safaris properties located in Namibia: Hoanib Skeleton Coast, Serra Cafema and Desert Rhino.
Serra Cafema Camp
As one of the most remote camps in Southern Africa, Serra Cafema offers a surreal, serene experience. Located along the lush Kunene River in an otherwise moonlike desert environment, the camp resides on the border of Namibia and Angola. Comprised of eight villas toting rustic luxury, Serra Cafema is a camp guests won't soon forget.
Spend your day in the back of a Land Rover as you navigate Hartmann's Valley and explore the Namib Desert. Take a guided nature walk to marvel at the region's mysterious fairy circles. Enjoy a drink or meal on the shores of the Kunene River or weave through the waterway via boat. Spend your day visiting with the semi-nomadic Himba people or mount a quad bike for more active desert adventures. Regardless of how you spend your days at Serra Cafema, you'll rest peacefully each night amid the jaw-dropping landscape.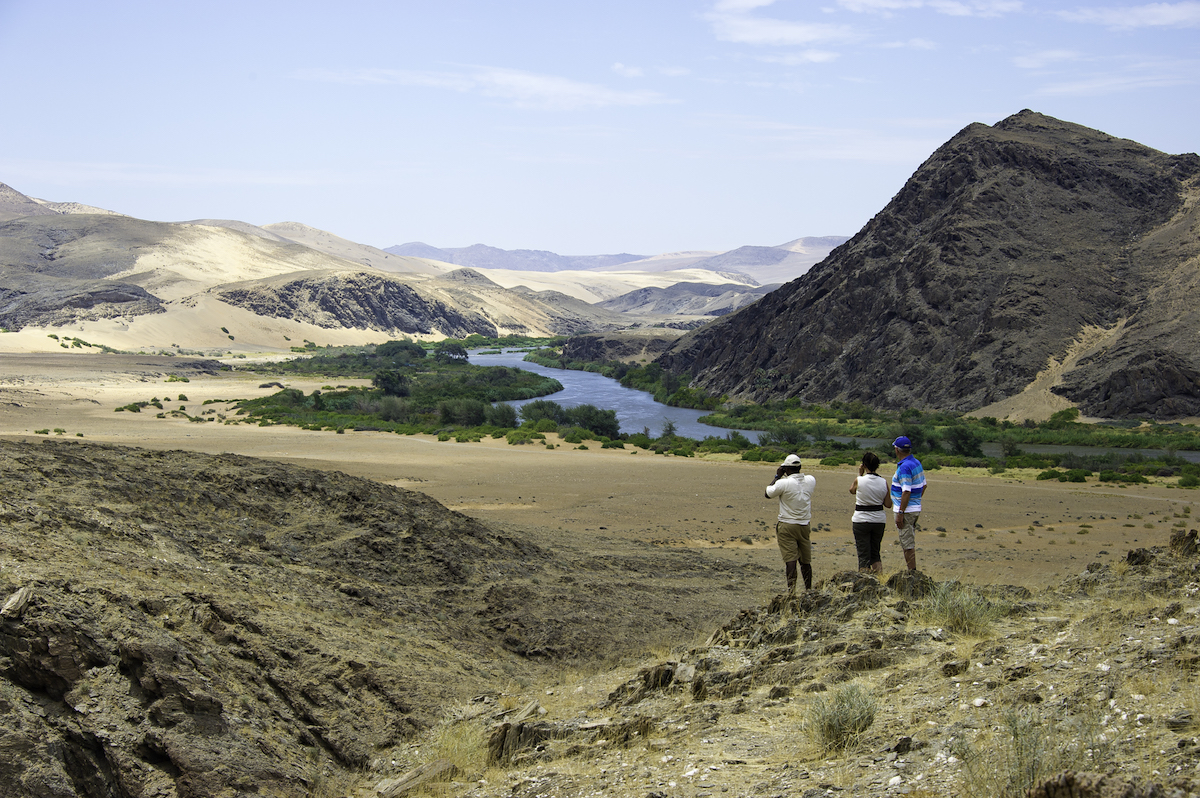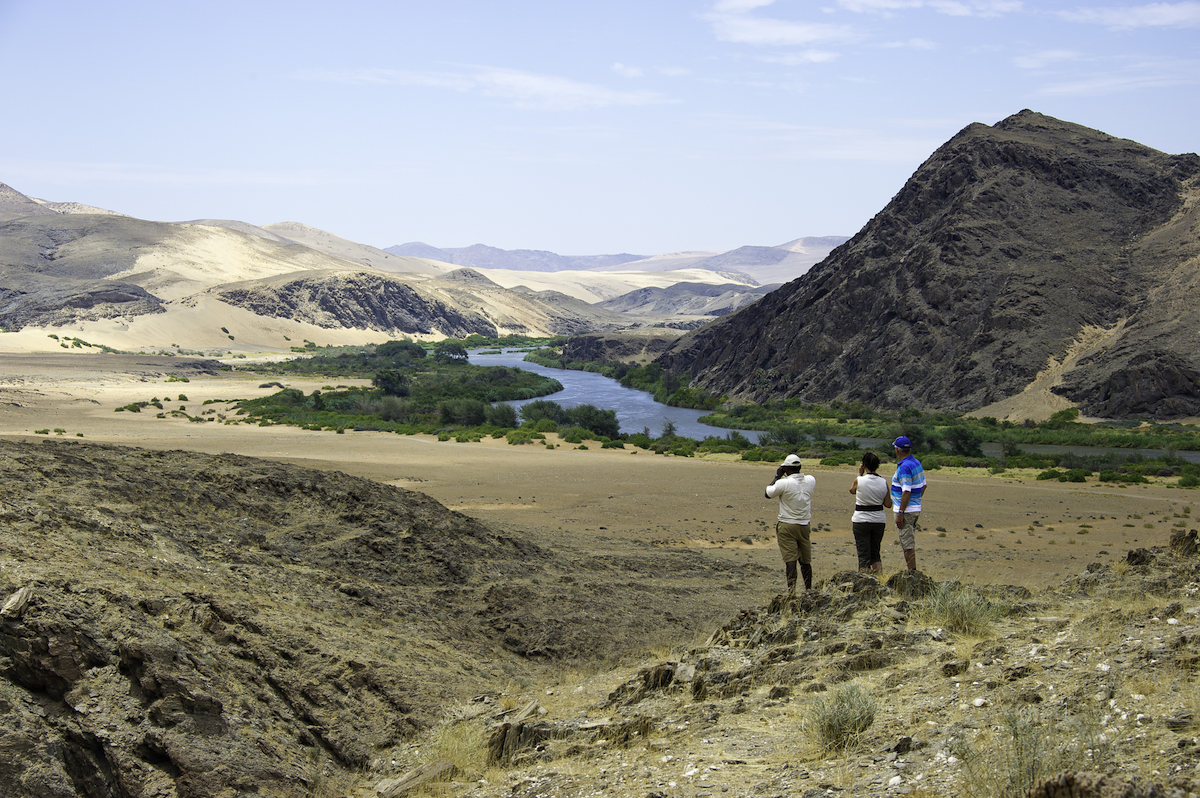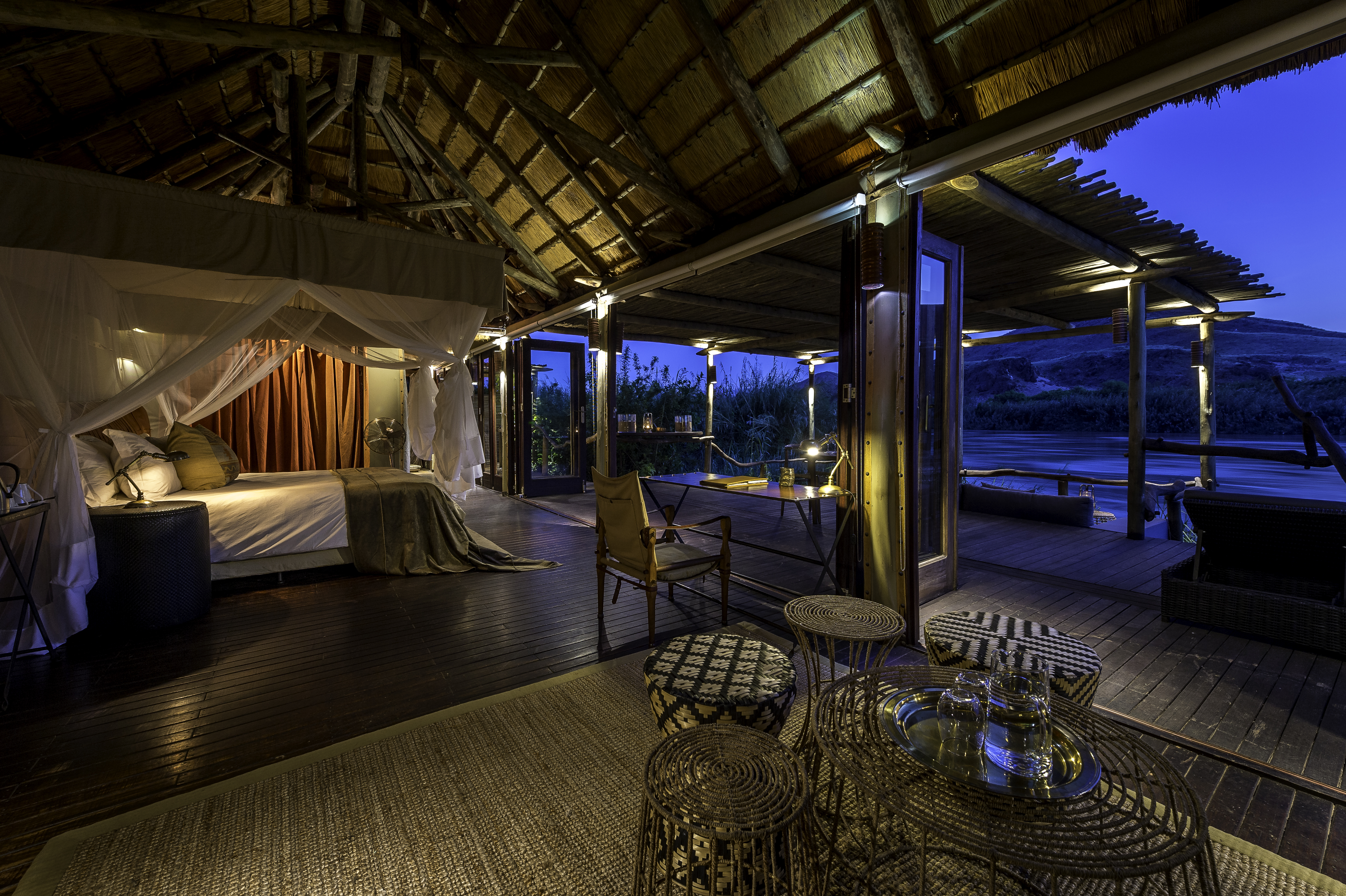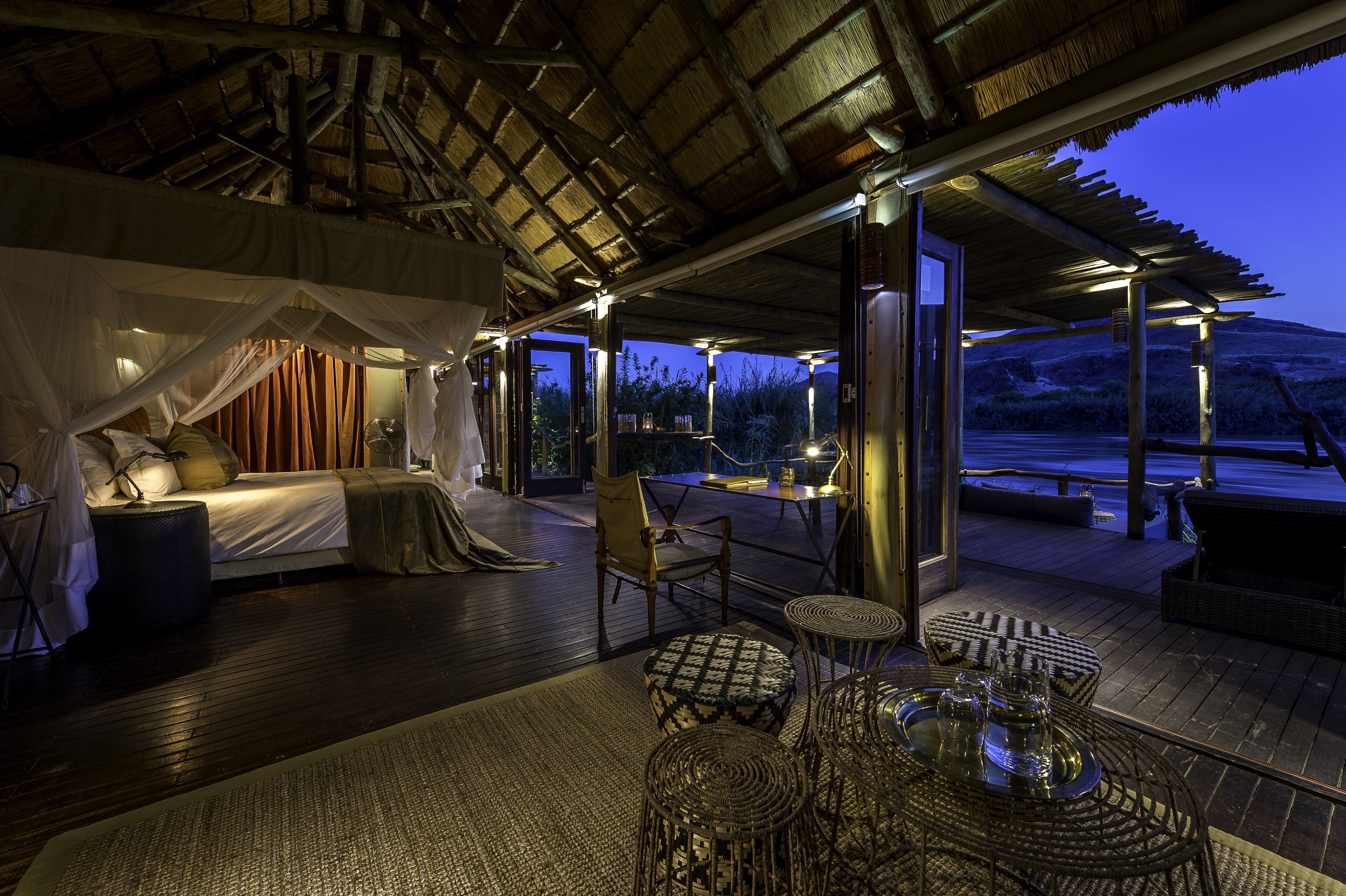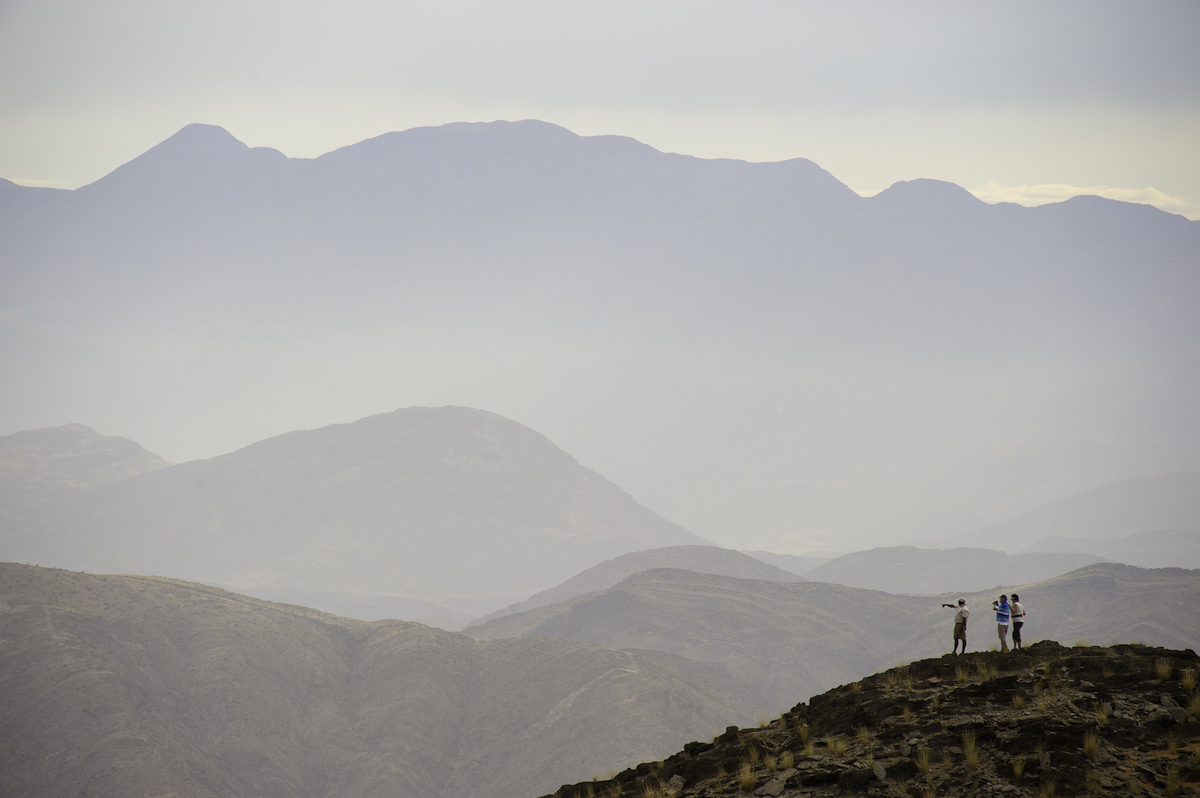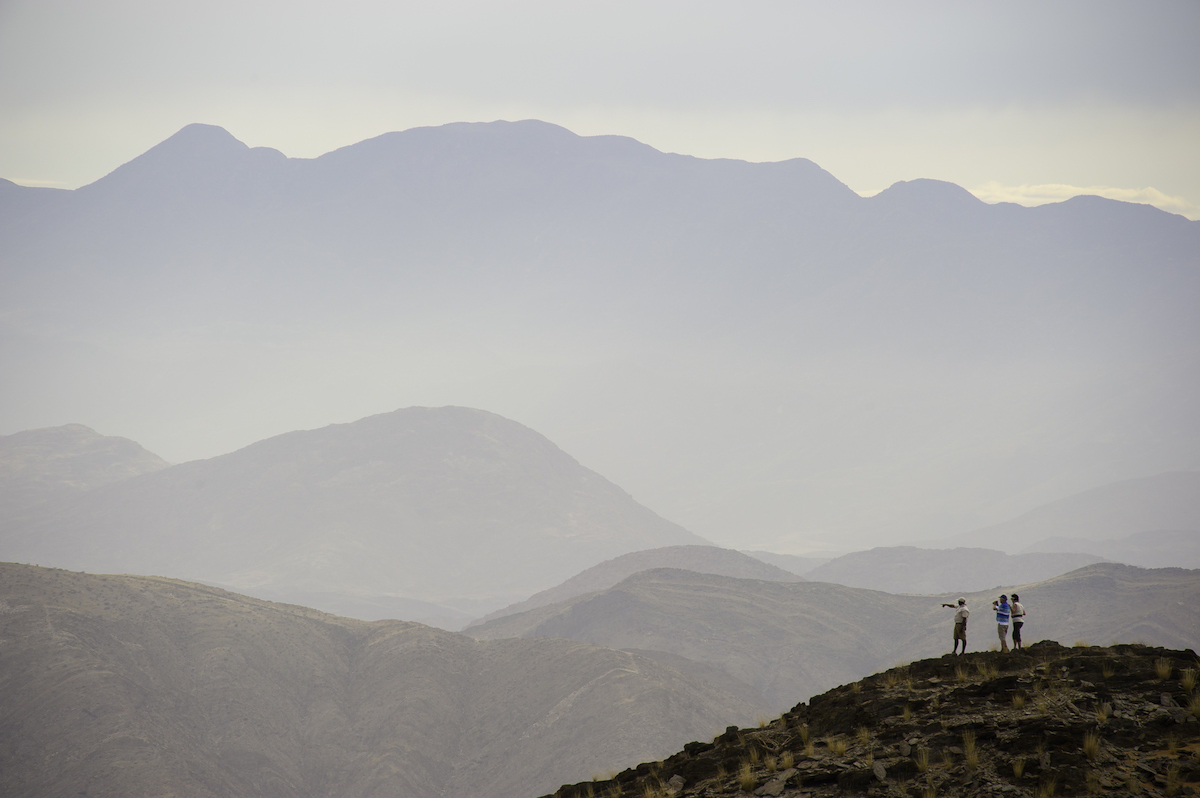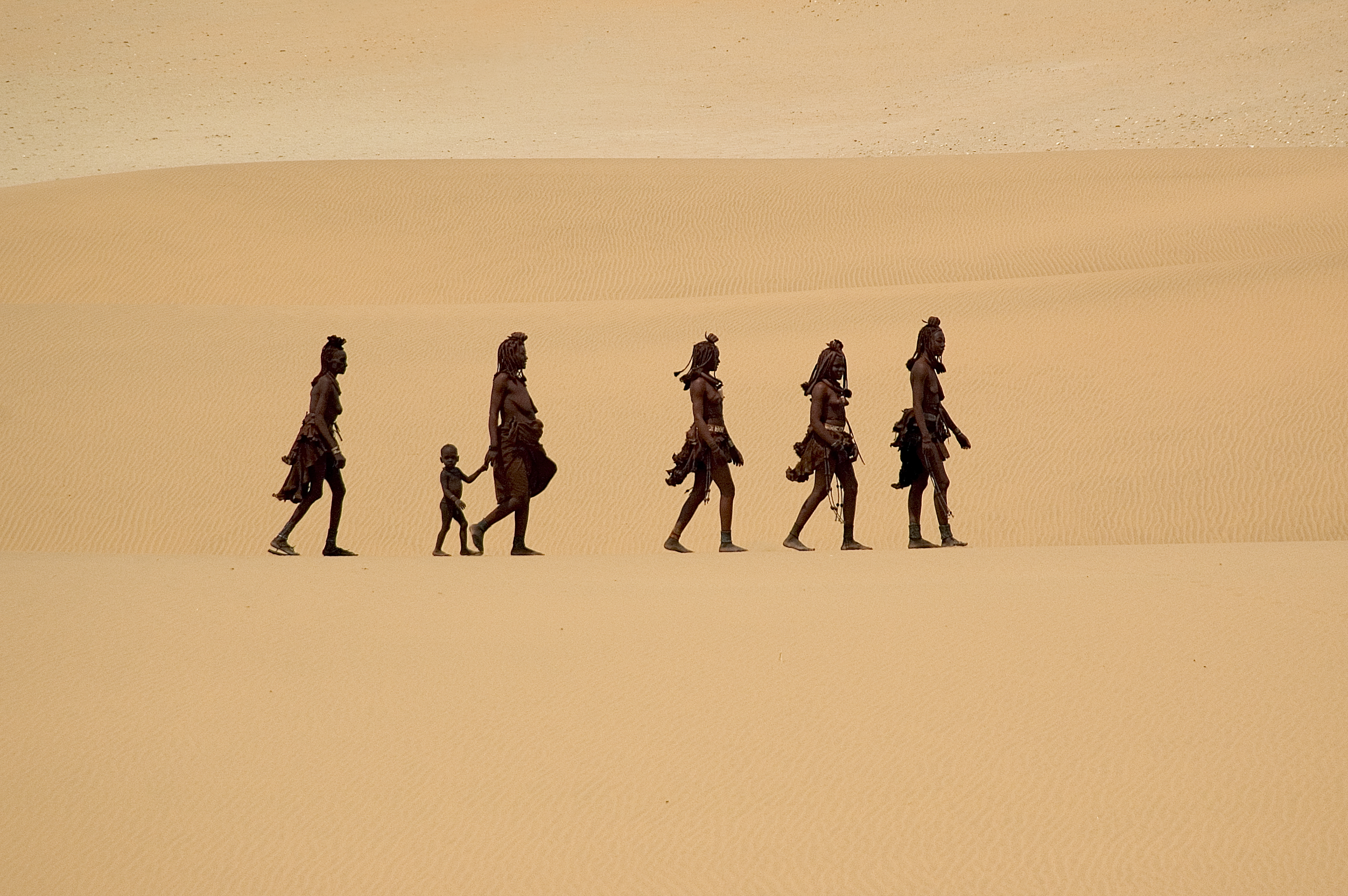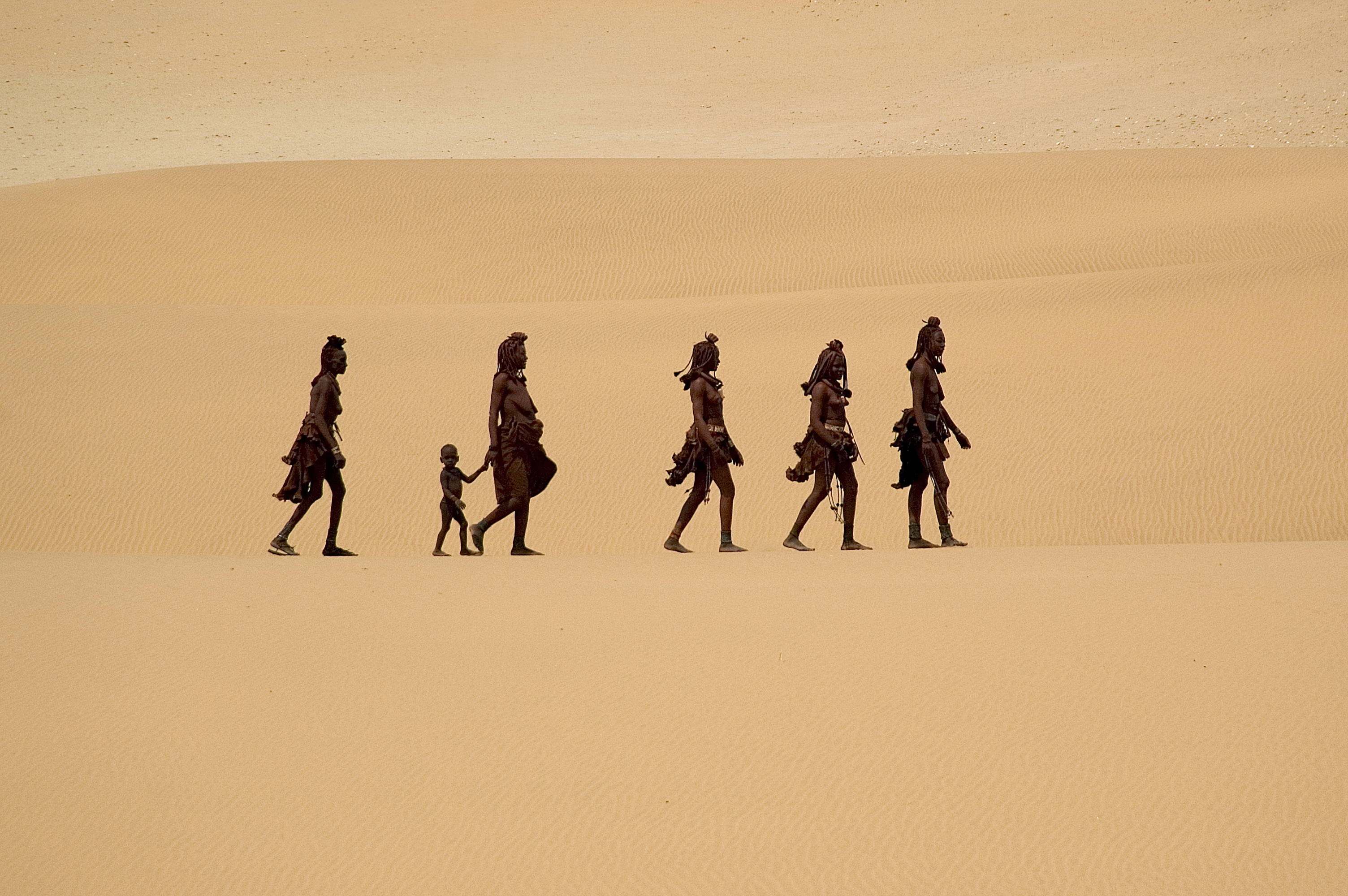 Hoanib Skeleton Coast Camp
Flying south from Serra Cafema, you'll encounter Hoanib Skeleton Coast Camp, a luxury tented camp in the northern region of the Palmwag Concession at the confluence of two dry riverbeds and within access of the iconic Skeleton Coast National Park.
Activities on offer included game drives to view desert-adapted wildlife and guided nature walks. Full-day excursions are available to visit the famous Skeleton Coast, where the rocky Atlantic Ocean beaches are lined with Cape fur seals and shipwrecks of a bygone era. A full-day excursion is also possible to visit lush desert oases—pockets of green in landscapes dominated by sand. For eager conservationists, Hoanib also offers educational talks and visits with wildlife researchers from the Hoanib Research Centre regarding their vital research on desert-adapted wildlife.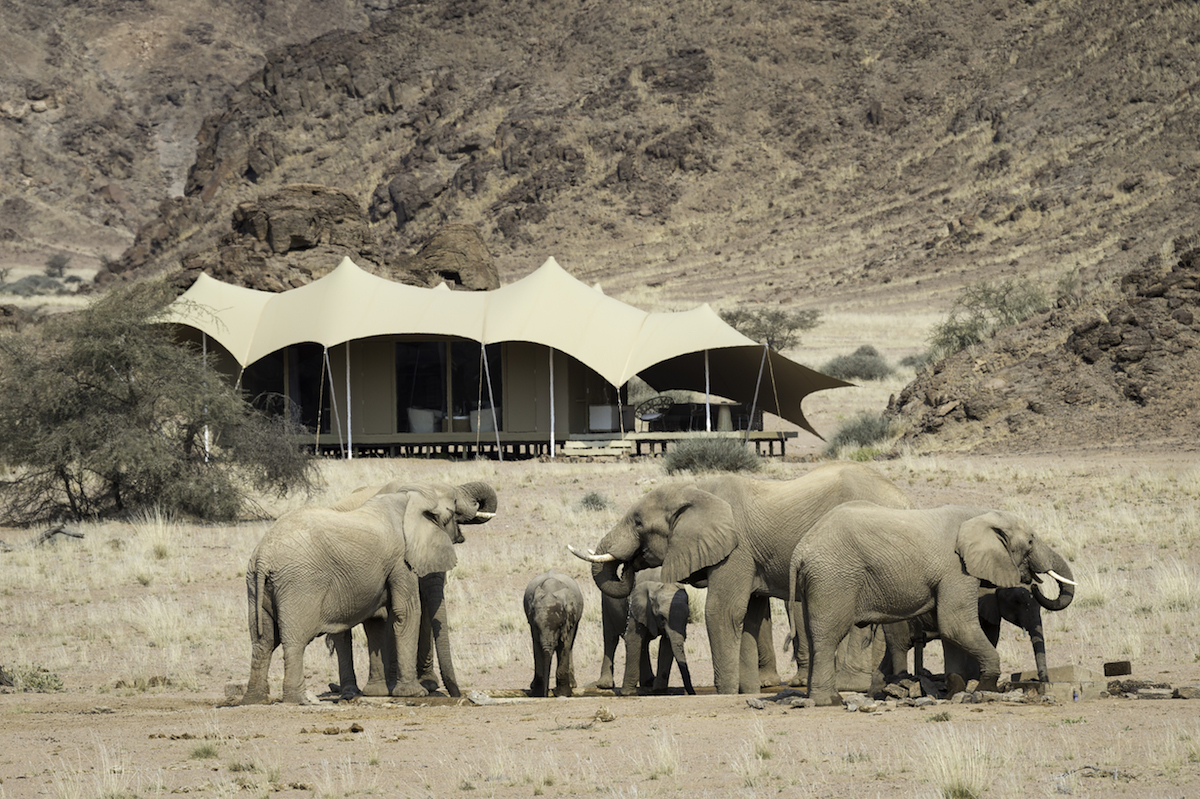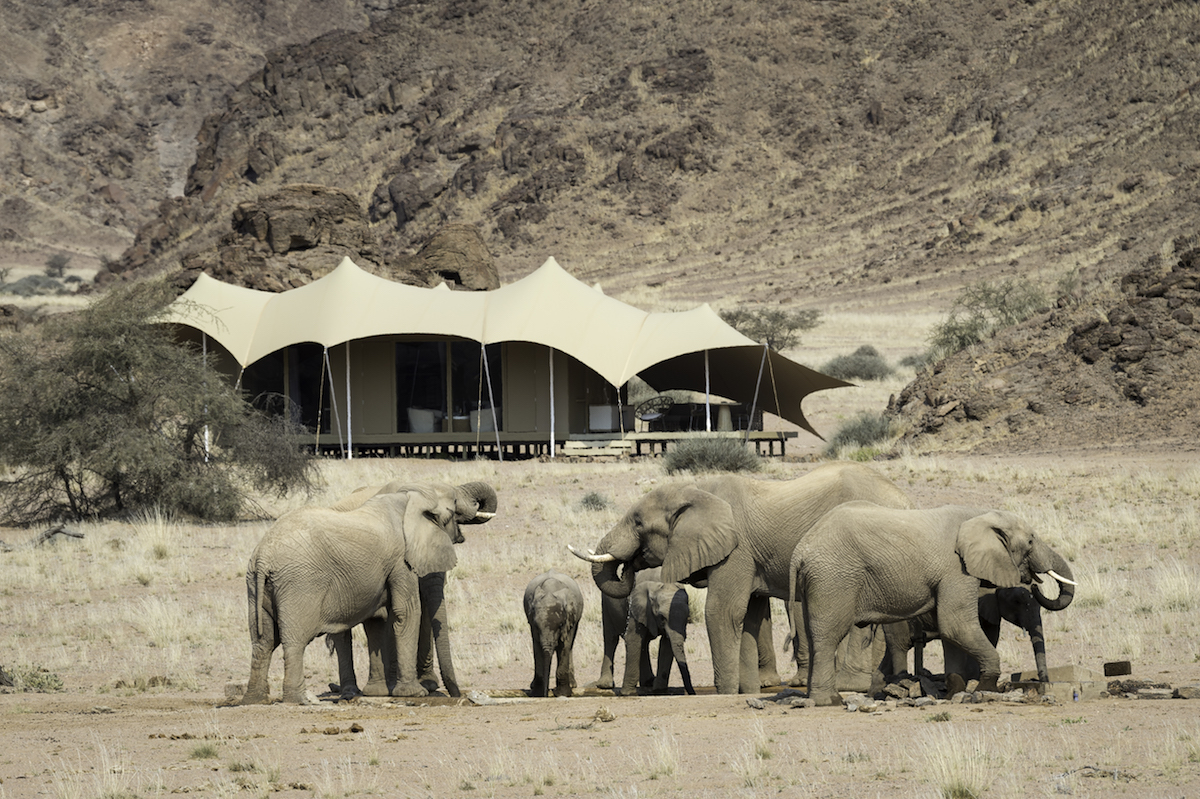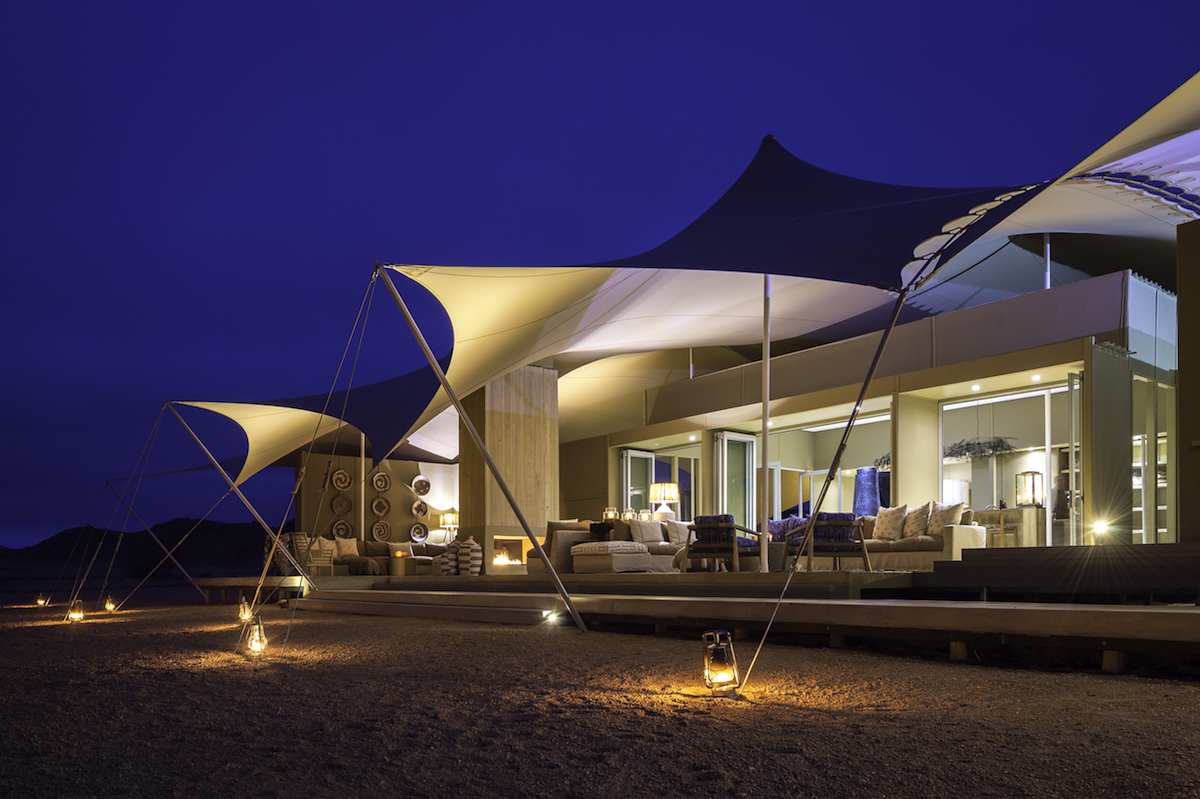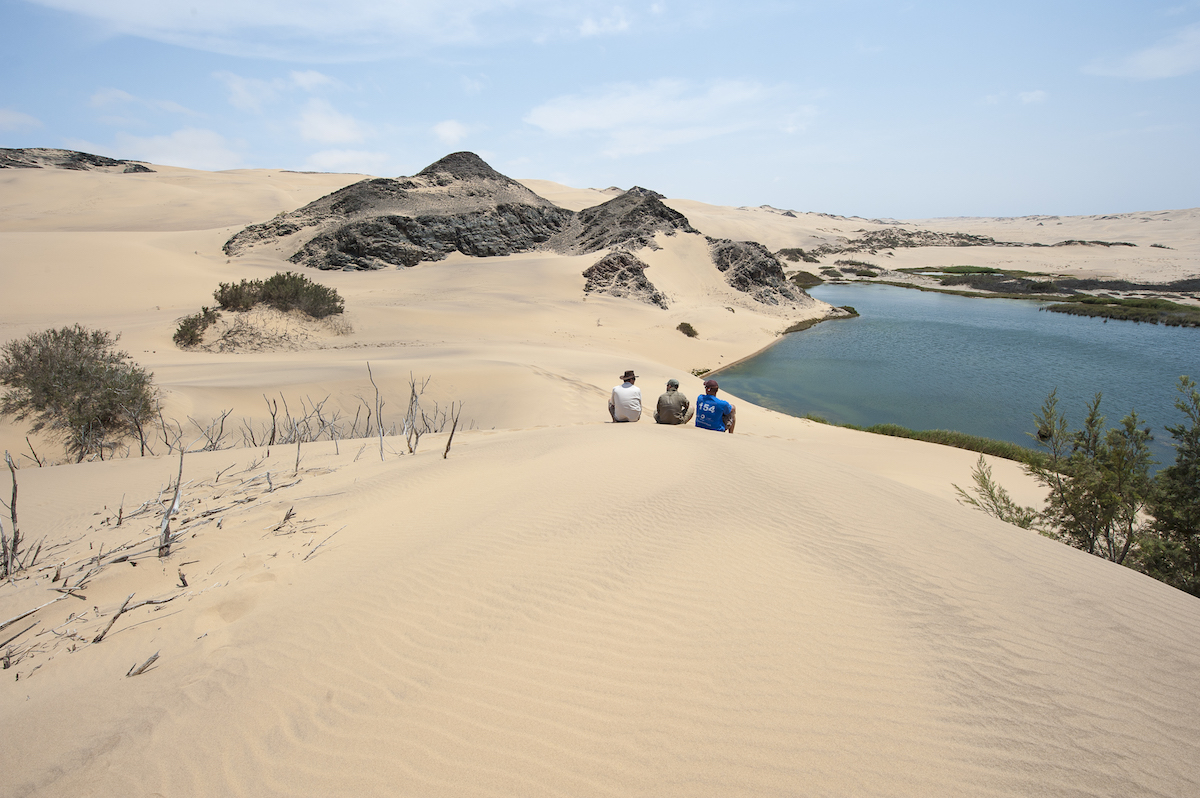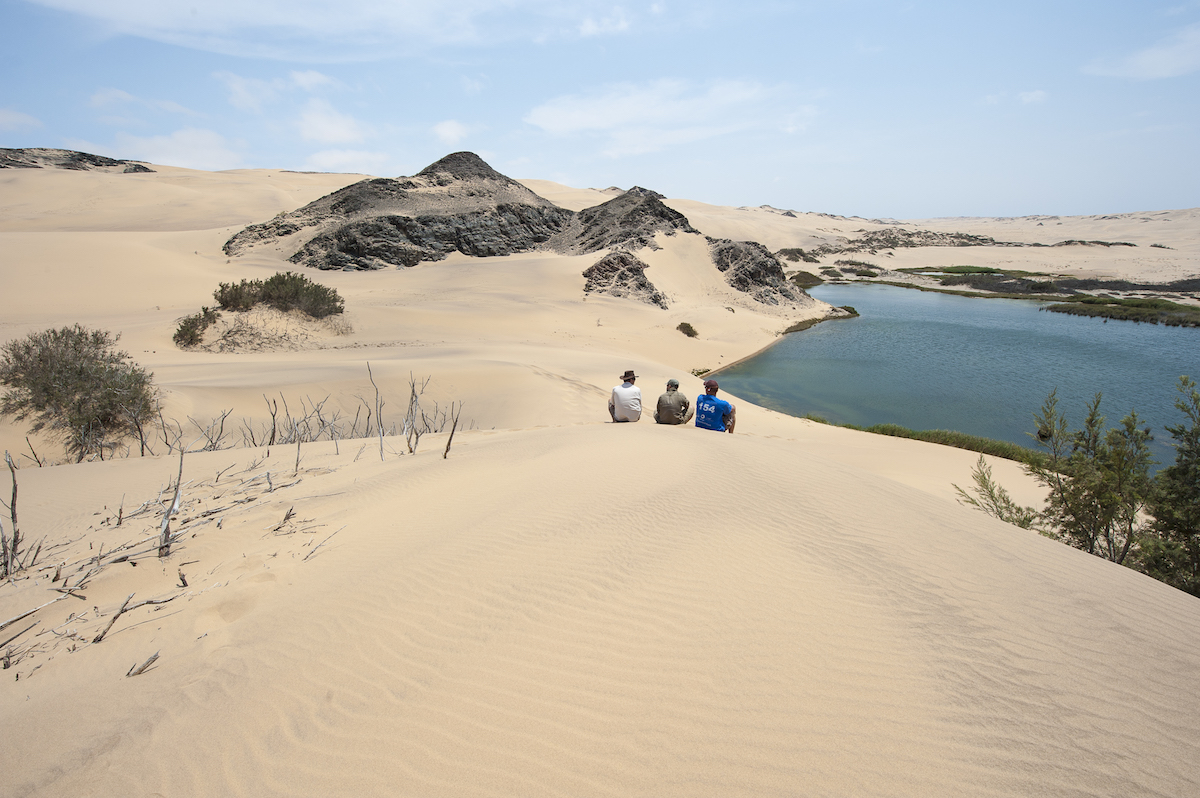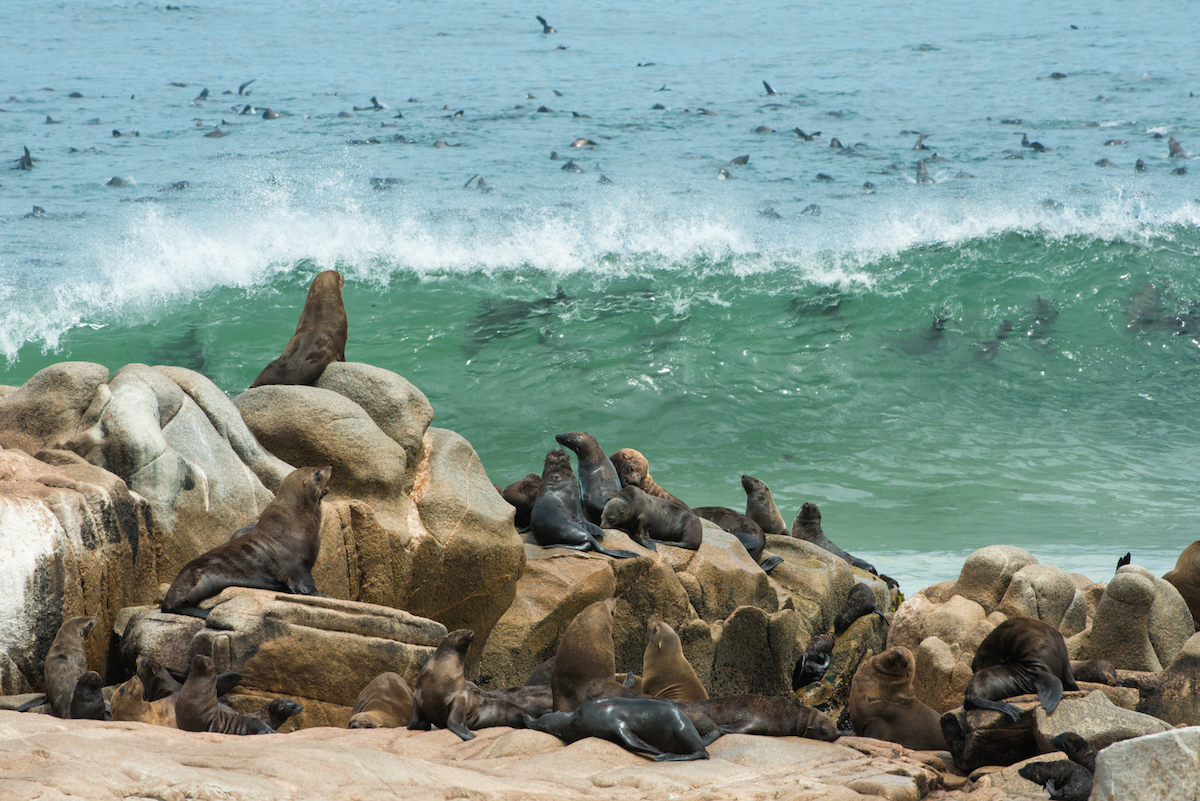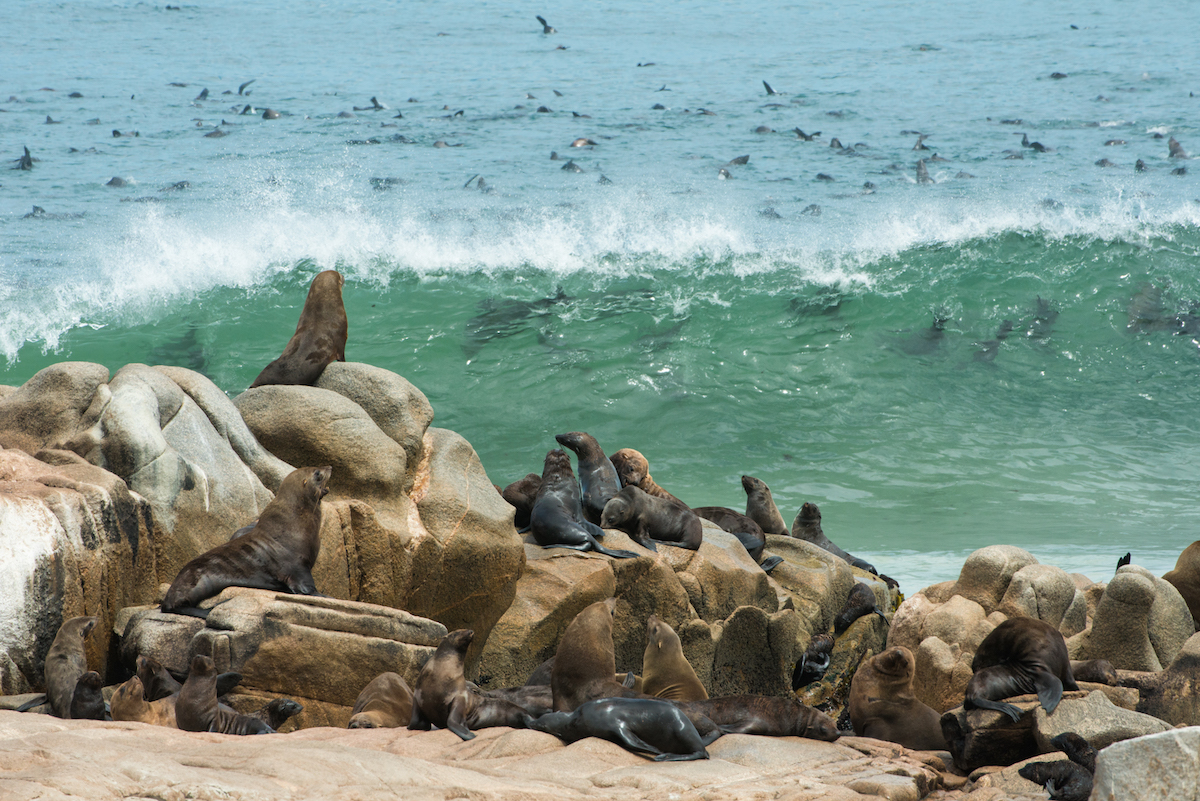 Desert Rhino Camp
Desert Rhino Camp also resides in the 1.1 million acre Palmwag Concession, but the luxury tented camp is on the southern end of the reserve. With eight raised canvas tents in a valley, the camp offers a personality of its own amid the rolling, rocky hills of its home in the Etendeka Mountains.
The camp's name is also its allure, as the region hosts the largest free-roaming black rhino population in Africa. Desert Rhino guests can spend their days tracking rhino by vehicle or on foot, accompanied by knowledgeable trackers from Save the Rhino Trust. Guests can enjoy the landscape on day trips with a scenic picnic lunch and search for desert wildlife like zebra, lion, giraffe, elephant and more.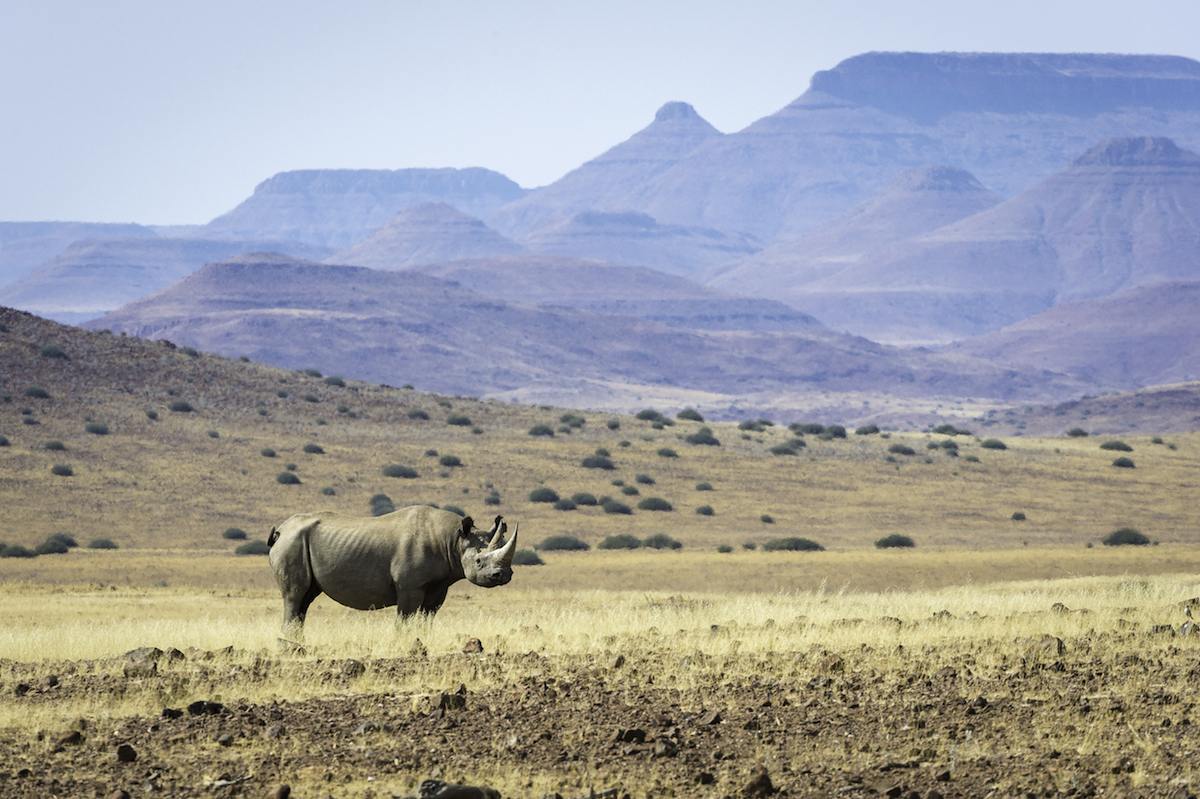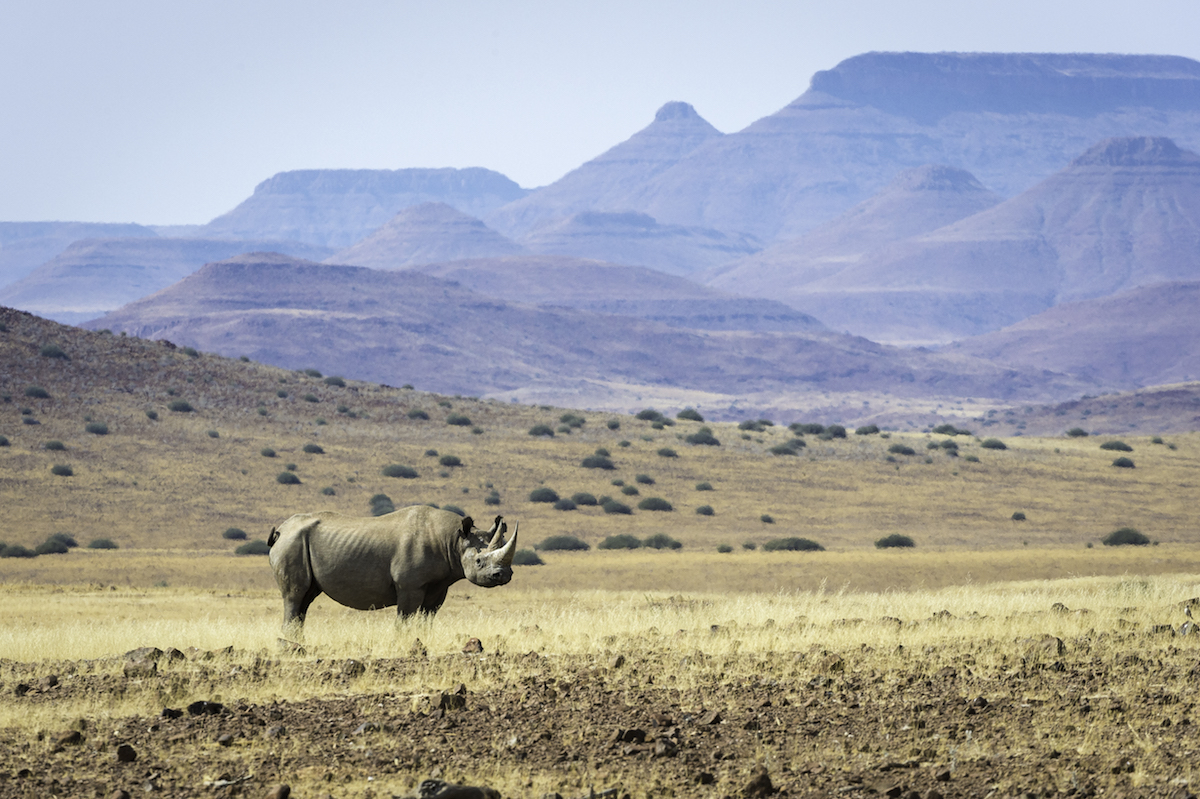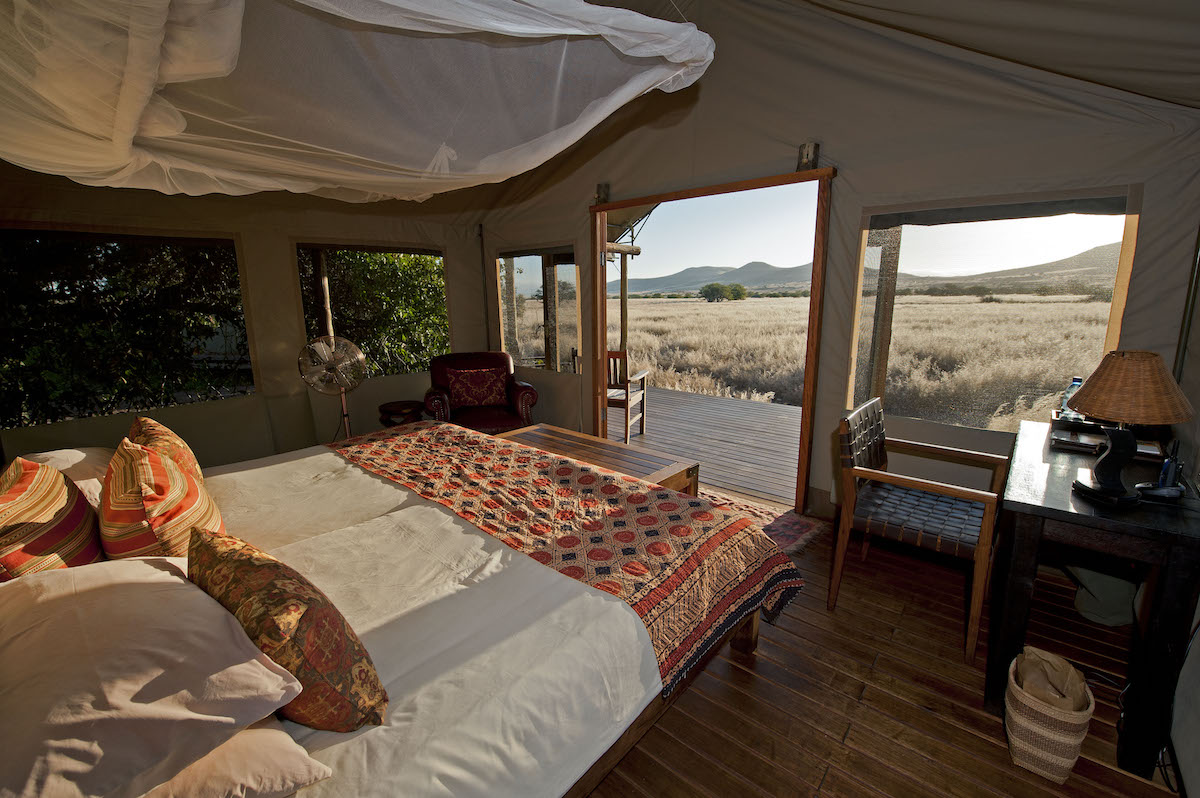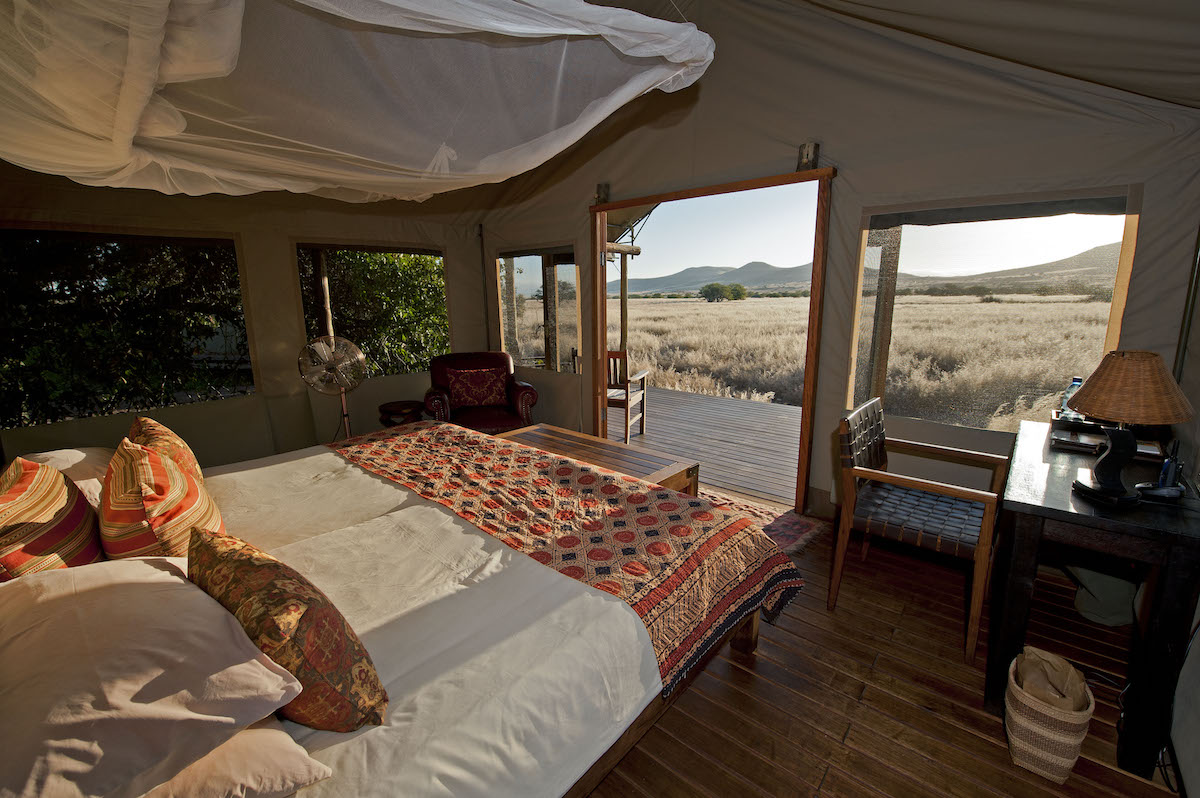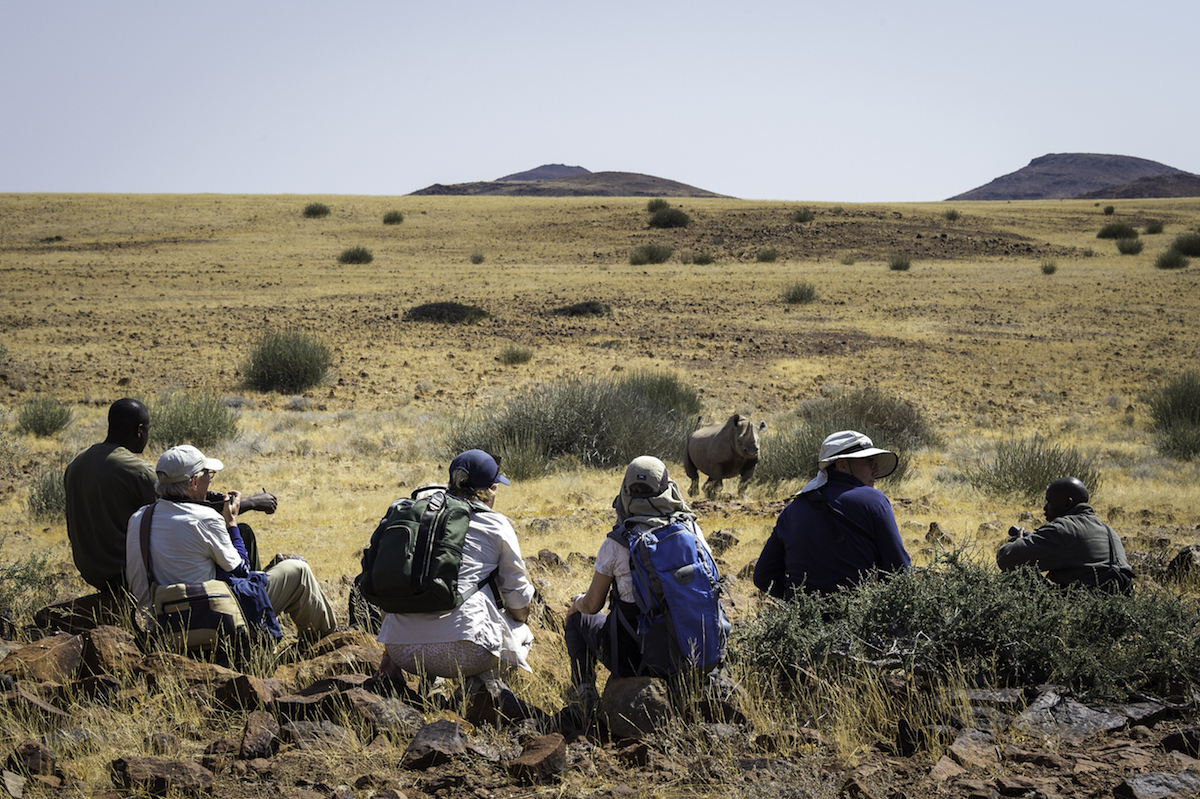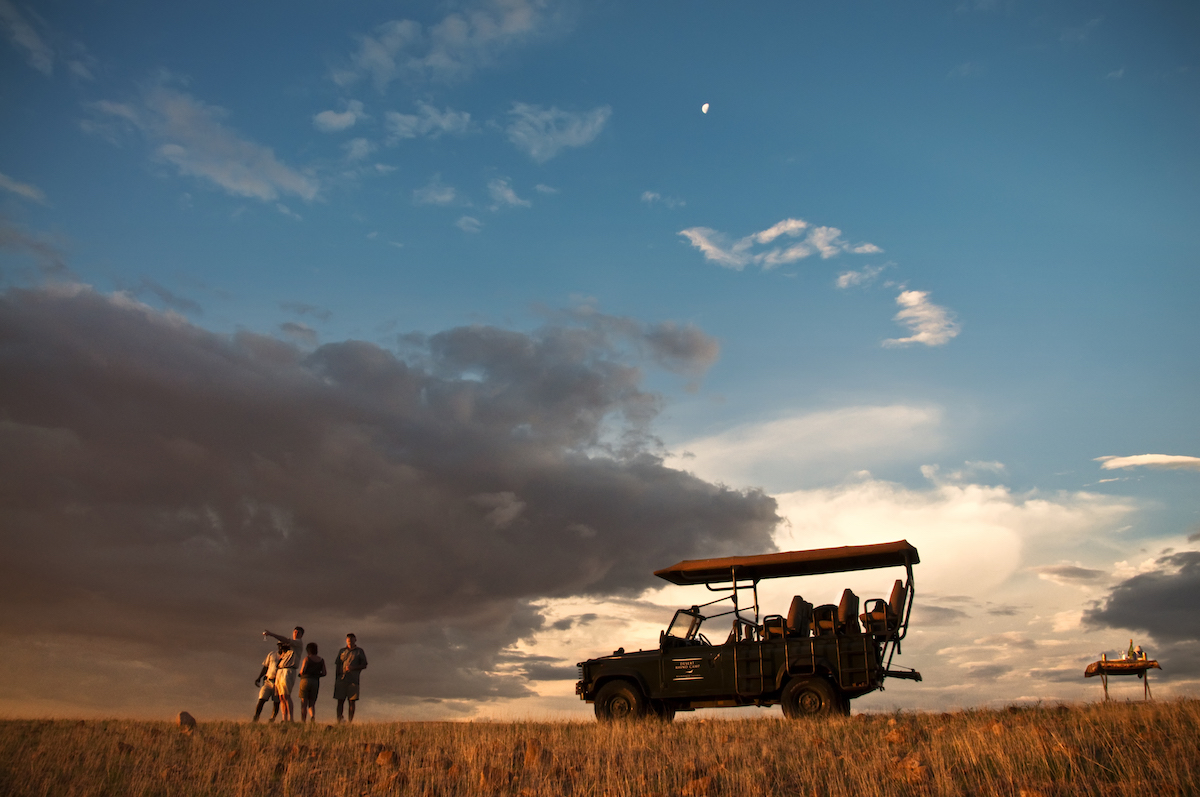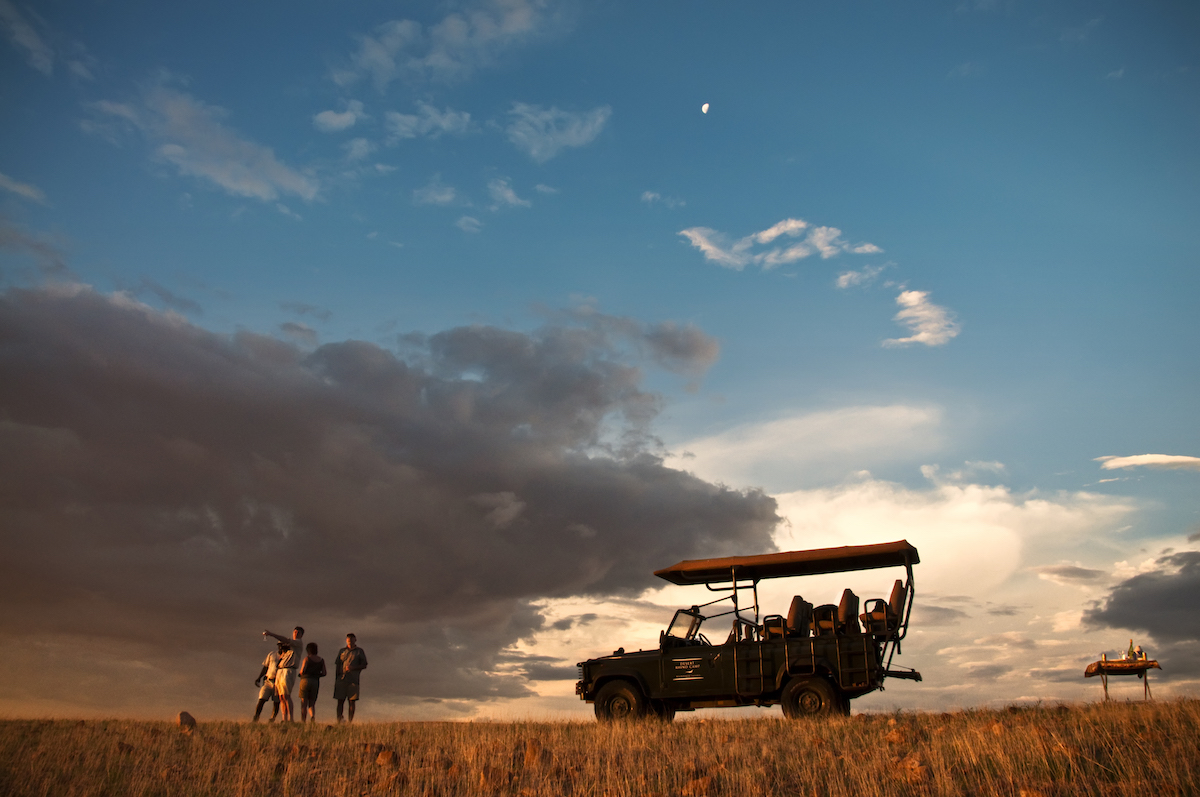 For More Information
Namibia is a vast country to discover, requiring a sound logistical flight plan for visiting its many remote regions. The above camps are a few examples of the many places to explore within Namibia. Contact us for more information about Namibia or to begin planning your own trip to the beautiful and pristine country!