This spring Craig and I had the opportunity to visit Segera Retreat, located along Kenya's Laikipia plateau.  Just north of the Equator, with Mount Kenya to the East and the Great Rift Valley to the West, Segera is a 50,000-acre private wildlife sanctuary surrounded by some of the country's most stunning landscape. Comprised of six luxury villas and three private homes, a stay here is so special it proves almost impossible to describe.
After a short 50-minute charter flight from Nairobi, we landed at the property's private airstrip and were met by Segera's general manager, Jens Kozany and House Manager, Adash.  We could not have had a lovelier welcome!  As we arrived, we watched some guests departing, and it was like old friends saying goodbye to each other.  We immediately felt the warmth and hospitality that abounds here.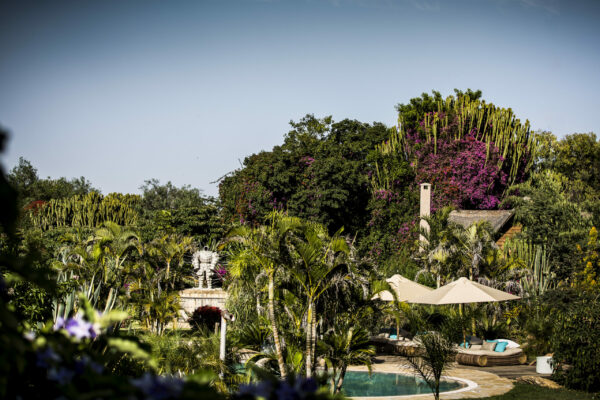 Knowing a bit about Laikipia, I expected the area to be vast, hot, and dry.  Segera Retreat, however, is surrounded by lush greenery, meticulously groomed trees, and colorful botanical gardens.  This was unexpected to say the least!  Instantly, there was so much to take in, my eyes drawn to so many different places at once. Between the plants and trees in fragrant bloom, the abundant birdlife, the exquisite sculpture gardens, and the refreshing welcome cocktail – all my senses were firing at the same time!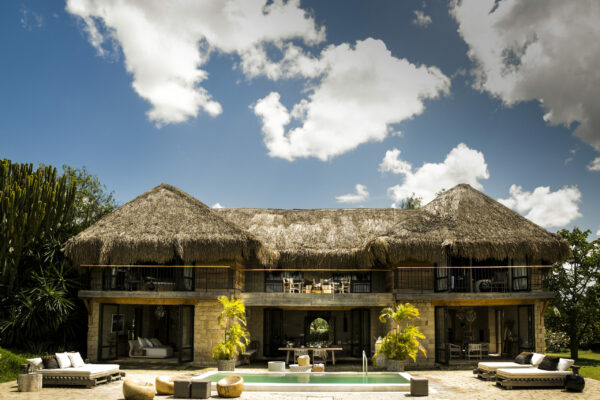 Upon arrival, we made our way into the Farmhouse, a beautifully restored three-bedroom family home. Here, we met the staff, discussed meals with the chef, and made an afternoon plan with our guide Ngimat, which included a tour of the rest of the grounds.  We stopped to see the 6 thatched garden villas nestled amongst bougainvillea, euphorbia trees and towering cacti and which surround a beautiful swimming pool area.  Each has its own private deck (with a swinging bed!) and ensuite bathrooms that include an outdoor bath.  There are also two private homes – Segera House and Villa Segera.  The former boasts three master suites that spill out onto a private pool and beautiful outdoor dining area.  Villa Segera is similar in style, except it is elevated off the ground and contains two master suites. Both are ideal options for larger groups hoping for a bit more privacy while on property.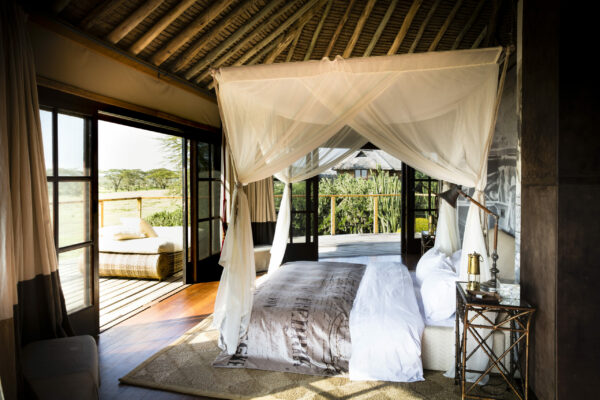 During our tour, we learned that Segera's owner Jochen Zeitz first visited Africa in 1989 and fell in love with the continent. Thirteen years later, he purchased the area now known as Segera, which at the time was a traditional Kenyan farm consisting of a bungalow, a cattle kraal (fenced in area) and little else.  It wasn't until a few years after buying the land that he decided to transform it into a resort, with the vision of operating Segera as a fully sustainable property within the luxury tourism space.
Since then, Jochen has been doing his part to make this dream a reality—starting with water. Knowing that in this area, it is a limited resource most of the year, Jochen built water-harvesting tanks to collect and store seasonal rainwater beneath the property. This water is used for pools and showers and then recycled to irrigate the flowers and trees and vegetable gardens.  With so many days of sun, he also installed a solar farm on property, which is used a power source.  What's more, the vegetables served during each meal are either from the retreat's garden or sourced from local communities.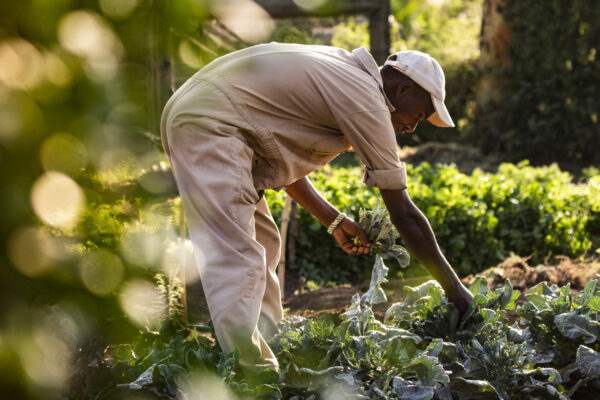 Learning how expertly resources are sourced and managed at Segera is especially impressive when considering the opulence that abounds here.  The renovated stables house an impressive collection of contemporary African art from the Zeitz Collection.  There is a wellness center with a double spa treatment room, a Rasul tower with a steam bath, and there is a wine tower with the owner's private selection of wines.  The most impressive piece may be the yellow Gipsy Moth biplane (from the movie "Out of Africa") that Jochen acquired at an auction that is on the grounds at Segera!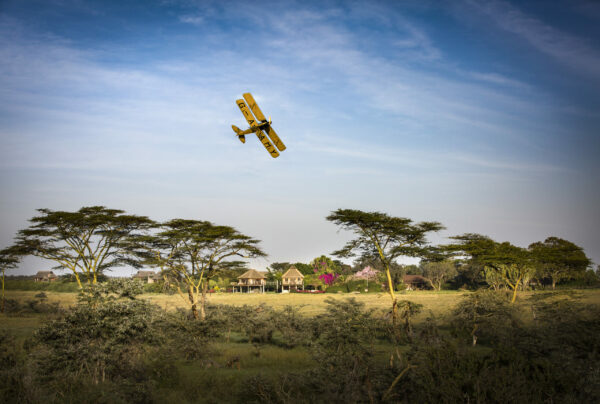 In addition to enjoying the property's incredible amenities, Segera offers a wide variety of activities, many of which are exclusive to the property. Guests can learn about traditional bee keeping and wear a fully equipped bee suit to help gather wild honey, participate in a fascinating bush walk, visit the "Tree of Life" re-forestation project or even screen an outdoor movie! You also have the opportunity to watch the camp's tracker dogs demonstrate their skill at finding wildlife. Interested volunteers will try to camouflage themselves as best they can and then watch as the dogs use their sense of smell to locate them in the bush!
Additionally, Segera offers authentic cultural encounters, which include visiting a Samburu village, meeting the women who run a local beading collective, and spending time in a local elementary school. One of the activities that Craig was most excited about is a helicopter excursion to Lake Turkana. While timing did not allow for us to participate, it has been added to his bucket list!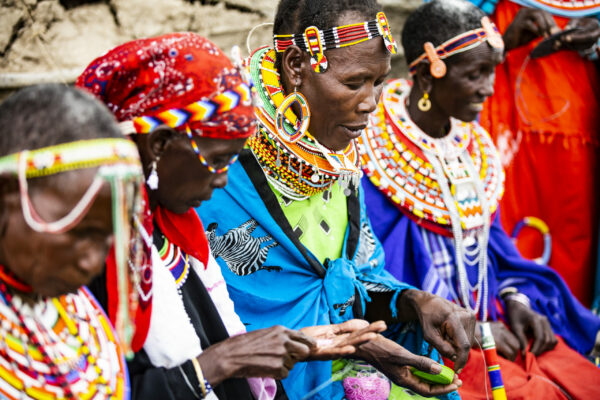 There is also no lack of wildlife! Ngimat took us on one game drive during which we encountered a huge population of Grevy's zebra. On another, we had one of our most exciting lion encounters to date!  Ngimat spotted the pride of nine juvenile males and strategically positioned the vehicle well ahead of their general direction.  They slowly approached and upon reaching us, split into two groups, completely surrounding the land cruiser, and passing within a few feet of us. It was breathtaking and very humbling to be so close to this number of powerful and majestic creatures at once.  After spending time with the lions, we continued exploring the property and had many more great sightings, including a huge herd of elephant, a few members of which we'd seen while at camp.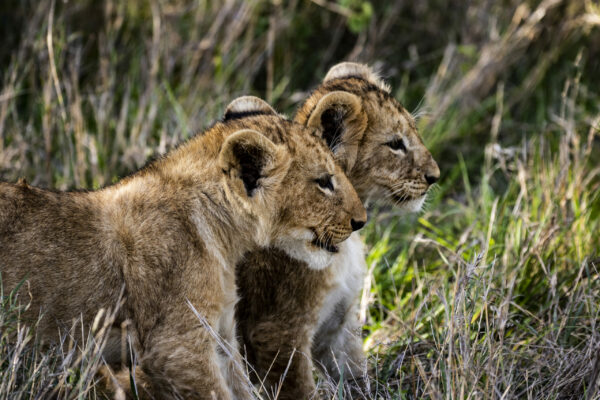 As great as the sightings were, we equally enjoyed chatting with Ngimat.  If you've ever been on safari, you know the importance of good guides, and how special it is to feel as if you've made a connection with them.  Ngimat was very open and happy to share stories of his childhood, how he grew up, and particularly how he became a part of the team at Segera.  It was so touching to hear how much he loved his job and how much he valued his team and their leadership.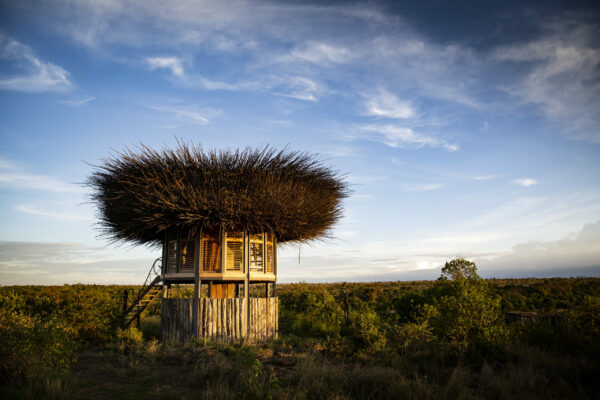 During our stay, we'd also been hearing about the Nay Palad Bird's Nest, and knowing our excitement to check it out, Ngimat saved it as our last stop of the day. As we approached, the nest was illuminated with lanterns and had delicious snacks and champagne waiting on the top floor. True to its design, it looks like an actual bird's nest and offers a 360-degree panoramic view of the river, teeming with wildlife, and the surrounding plains. You could sleep on the top floor, underneath the stars, or on the first floor, with more shelter. Both are well appointed with luxurious linens and furnishings.  There is even an ensuite bathroom with solar-heated running water. Waking up to the sounds of the bush and seeing the animals drinking from the river is an incredible experience.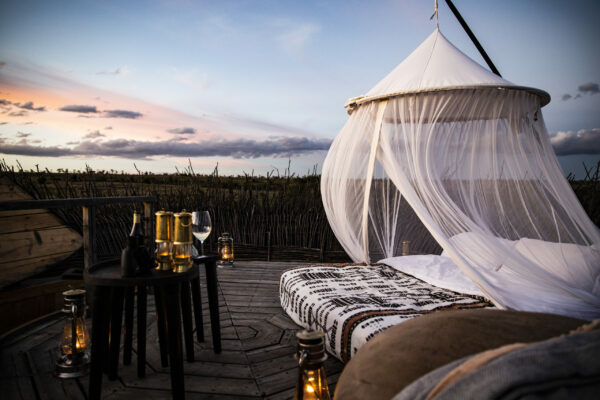 Last but not least, it's impossible to speak about Segera Retreat without also mentioning the influence of Jens Kozany. Jens, who previously worked as an operations manager for the Seychelle's exclusive North Island, had a dream of running a wilderness experience that combined a remote existence with an exclusive lifestyle. When he met philanthropist Jochen Zeitz, that dream became a reality and the vision for Segera Retreat was born.
Together, the two conceptualized the "4Cs" of conservation, community, culture, and commerce, which not only became the core of Segera's ethos, but of the Long Run, a membership organization they established to encourage sustainability throughout Africa. With Jens quickly putting these principles into action, they transformed Segera into a property that is so much more than fine wines, amazing culinary experiences, and personalized service, all of which they expertly execute. It is also about giving back and preserving, which has made Segera a force in sustainable tourism and set the industry standard.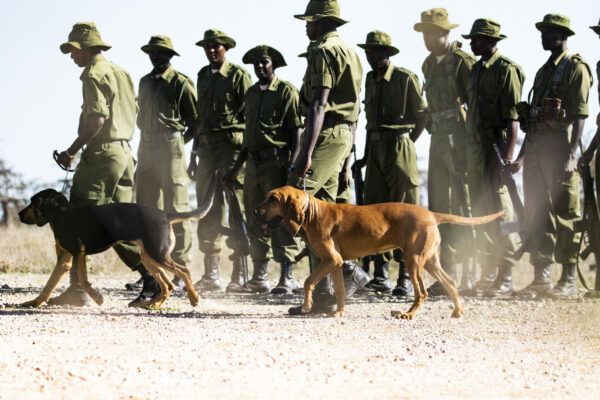 Jens is now the general manager and a full-time resident at Segera, striving each and every day to provide a positive impact on the land and its people.  His presence and leadership are paramount to the success of the operation, and he is an inspiration to both the staff at Segera and also to the surrounding community.  If you'd like to learn more about the Long Run, 4Cs and the unique experience Segera offers, reach out to me, Craig, or any of the Travel Beyond staff. We are always happy to share.